Sea Pro Boat T-Tops by Stryker - Customer Gallery:

Shopping for a super strong, stylish and affordable aftermarket boat T-Top for your Sea Pro? Our customer photo gallery is a great way to see how a Stryker T-Top can dramatically and inexpensively improve the functionality, look and resale value of almost any Sea Pro year, make and model.

Add lots of shade and make fishing better without breaking the bank.



Have questions about installing a Stryker T-Top?
Our expert team is here to help! Call (949) 407-5000



View a gallery by manufacturer: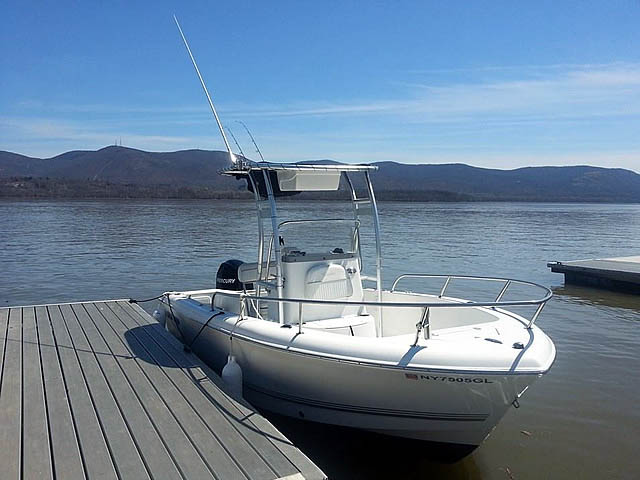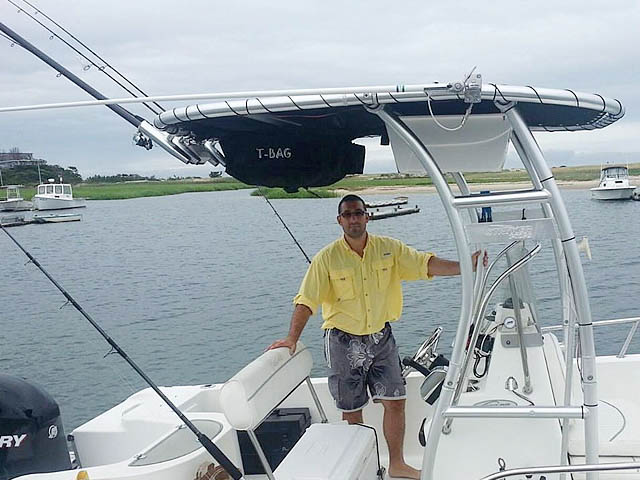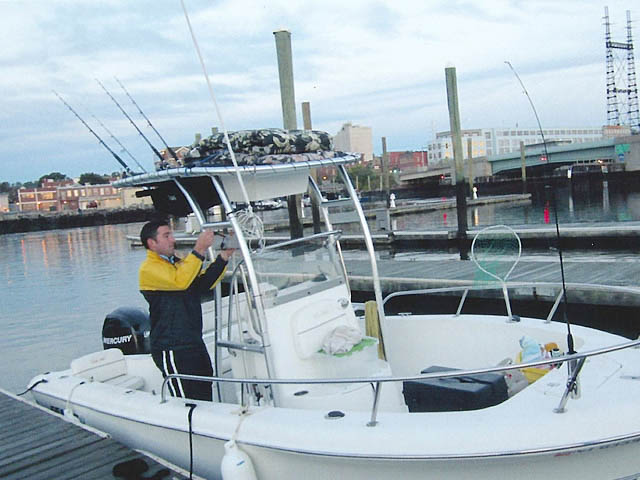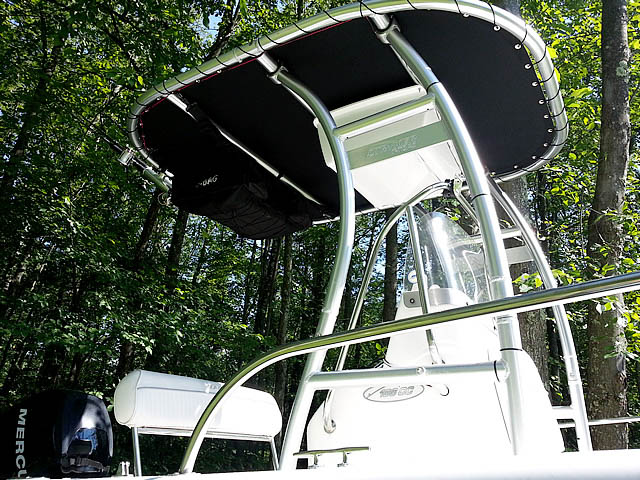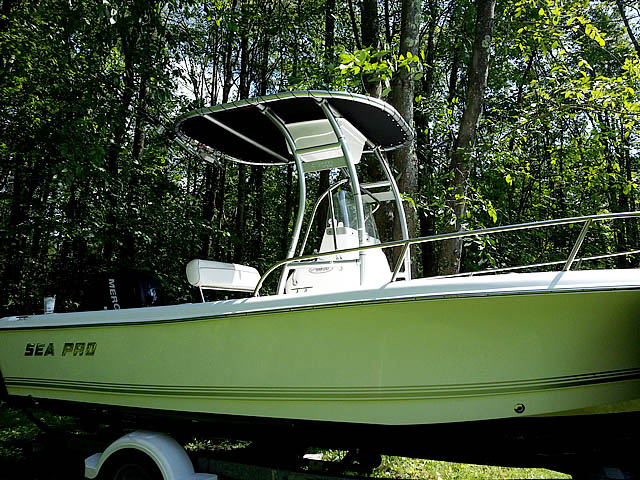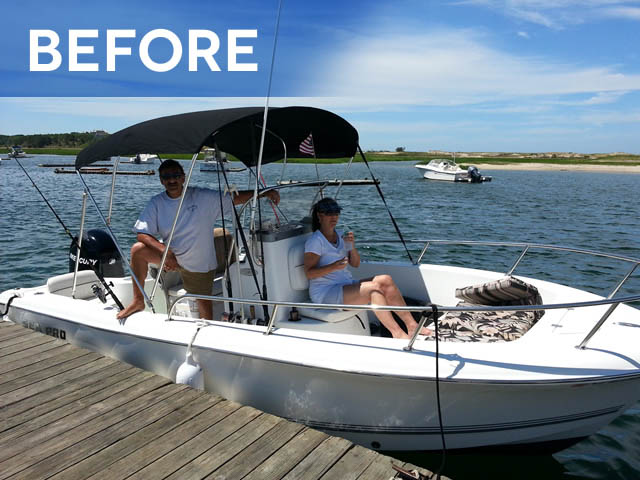 Customer's Sea Pro T-Top Review:

"My family loves this T-top!! We had a bimini top with the boat when we bought it and it would always get in the way when we were fishing. This T-top is so solid and was easy to install. I get comments on it all the time. It really finishes the boat off and makes it very functional. The rocket launchers on the back are amazing and the electronics box is perfect. Stryker even cut me a discount for being a veteran! Great service and amazing product! Thanks Stryker!"
Nunzio Malara
toms river, New Jersey
USA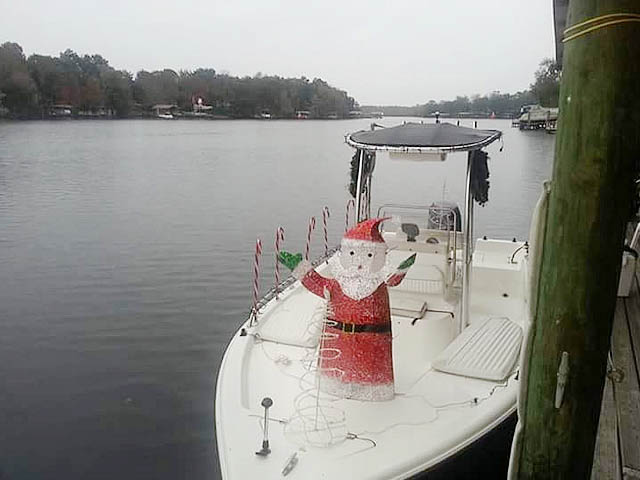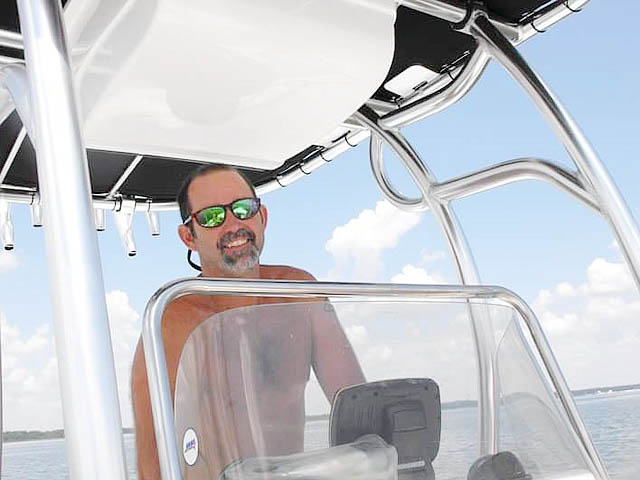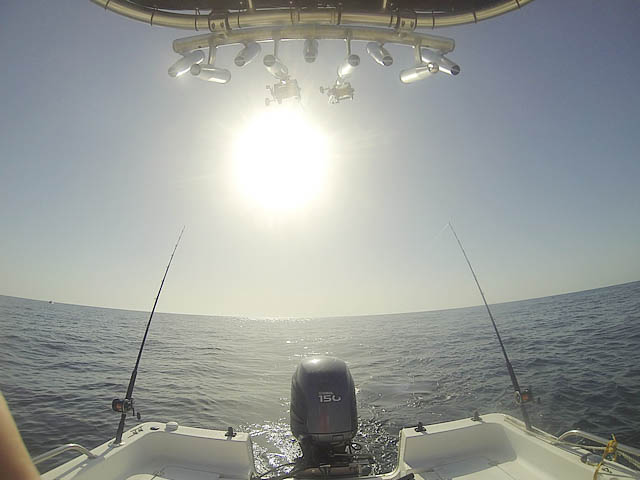 Customer's Sea Pro T-Top Review:

"It was pretty simple to install and.looks great on the boat, on and off of the water. People have asked me who made it and they are surprised when I tell them that I ordered online and installed it myself. Hopefully they ordered one too.

"
Mark Hardrick
Jacksonville, Florida
USA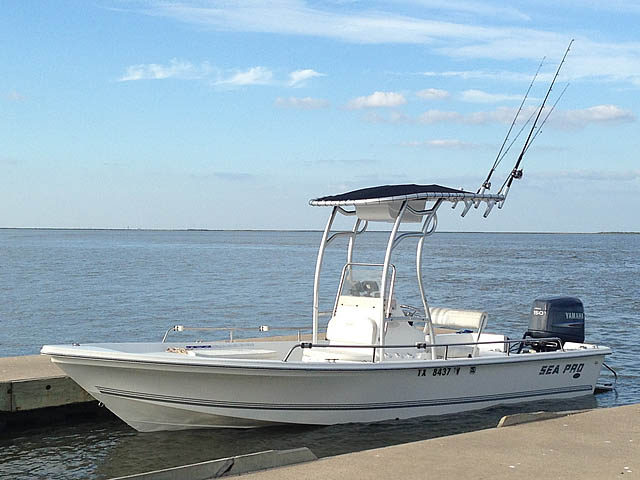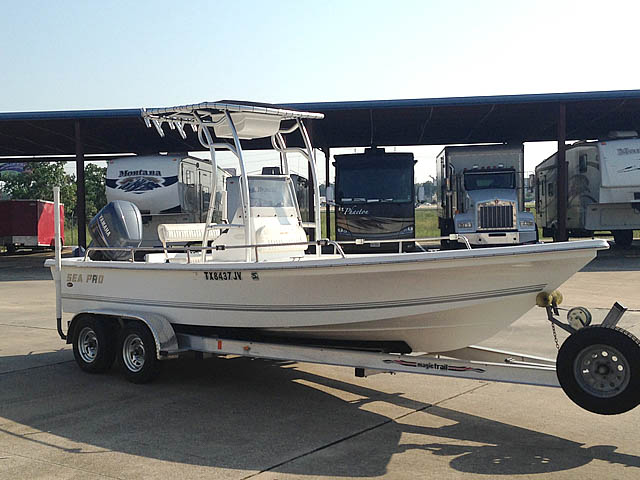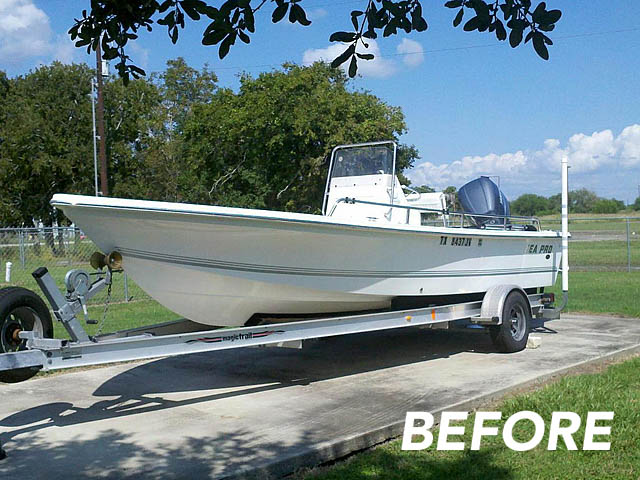 Customer's Sea Pro T-Top Review:

"I thought I had an awesome boat before I bought and installed my Stryker SG600 top, but WOW, WHAT A DIFFERENCE! Everywhere I go, I get positive comments. With the included standoffs installed, you will be amazed hot sturdy this top is. I've had the boat up to 55mph in smooth water and handled plenty of rough water so far, and not a complaint out of me. It was exceptionally easy to install this top with only one other person to help. I am glad I made this investment, and the quality craftsmanship will ensure it is around for many many years!"
Chris Faas
Louise, TX
USA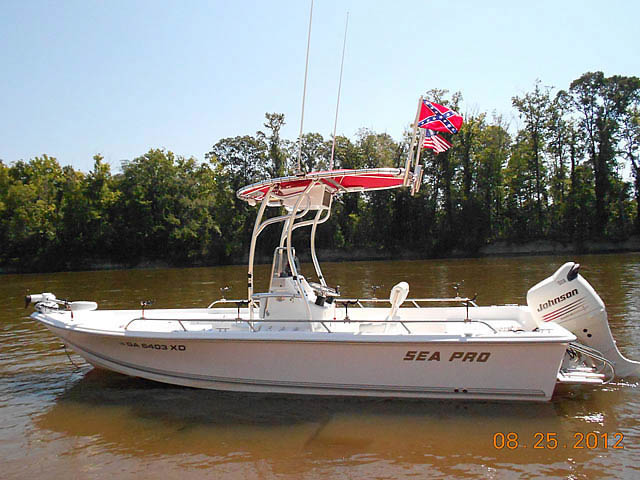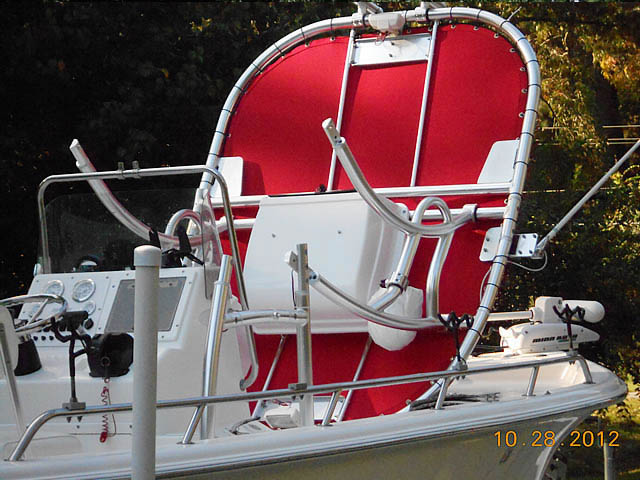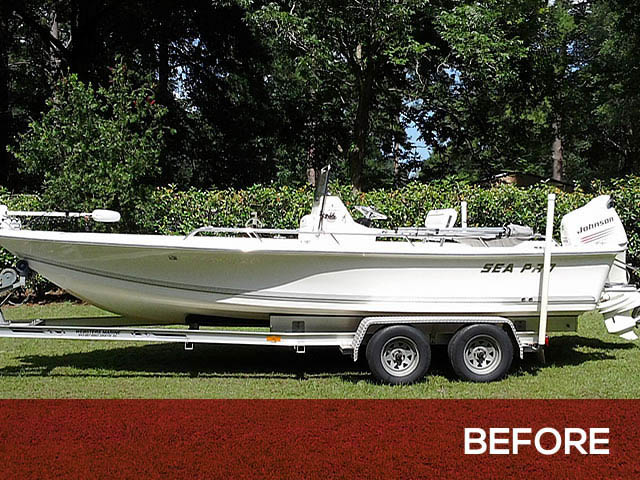 Customer's Sea Pro T-Top Review:

"Why hell yea we are happy with our STRYKER T-TOP. We have the best and I do mean the best looking boat in this part of the world. When we go out we have to leave an hour before so we can talk to everyone when we stop at the store for gas and ice. We have had people to chase us down to look at it. We love it and we are very proud the we did the work ourselves. We really didn't need to talk to Stryker after we ordered our top because with video it was pretty easy. LOVE OUR BOAT WITH THE NEW T-TOP LOOKS GREAT AND RIDES GREAT. What else could anyone ask for? THANK YOU "
David Christian
Rincon, Ga
USA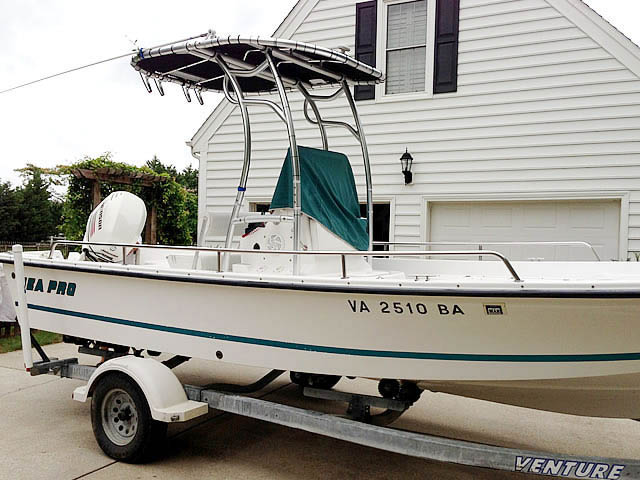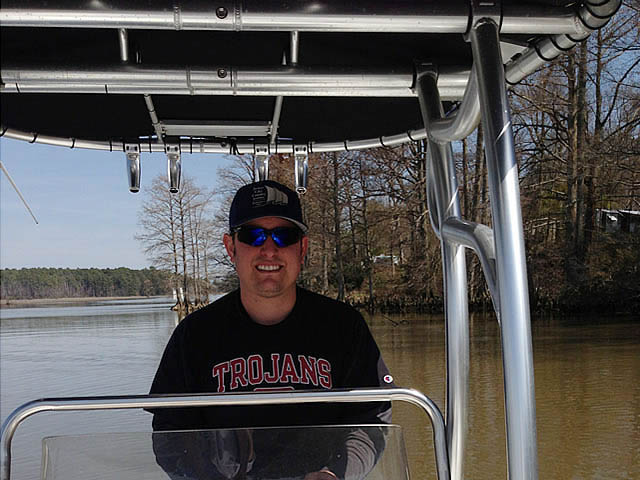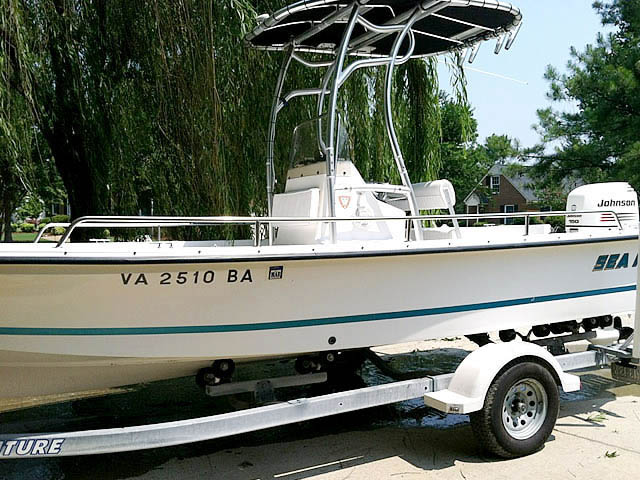 Customer's Sea Pro T-Top Review:

"This Stryker T-top not only looks sexy but makes your boat safer and more functional! Best investment you could ever make! Trust me out of all the money you could end up spending on a boat this one is worth every penny! Thank you Stryker T-tops! "
Jon Butcher
Williamsburg, VA
United States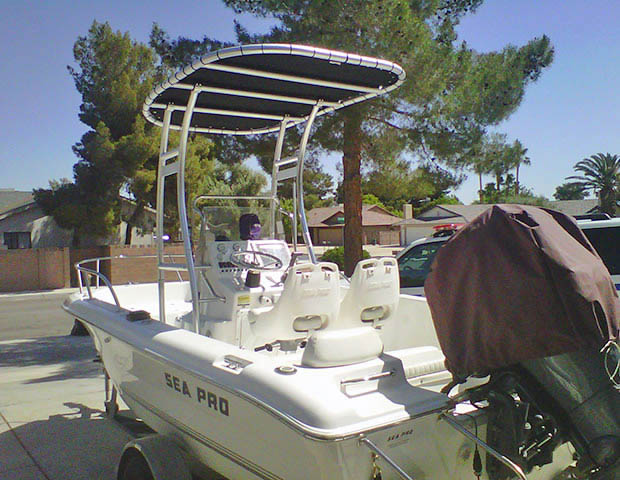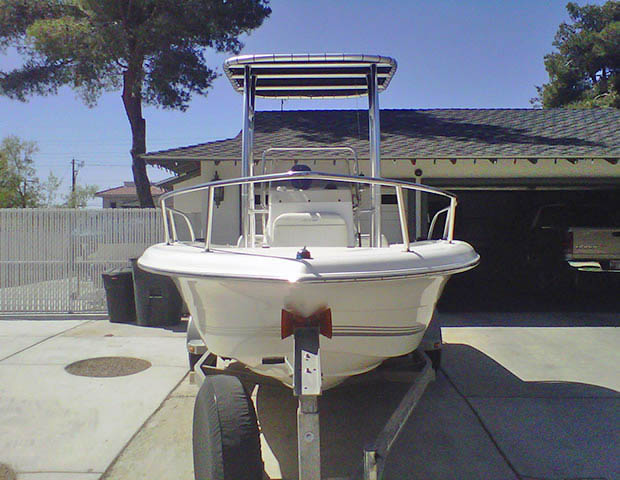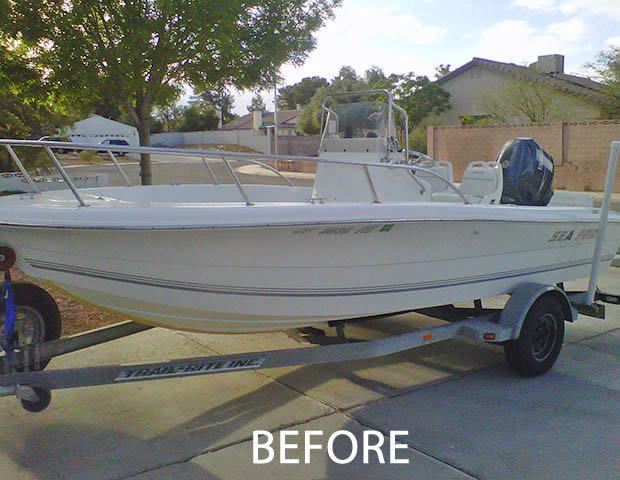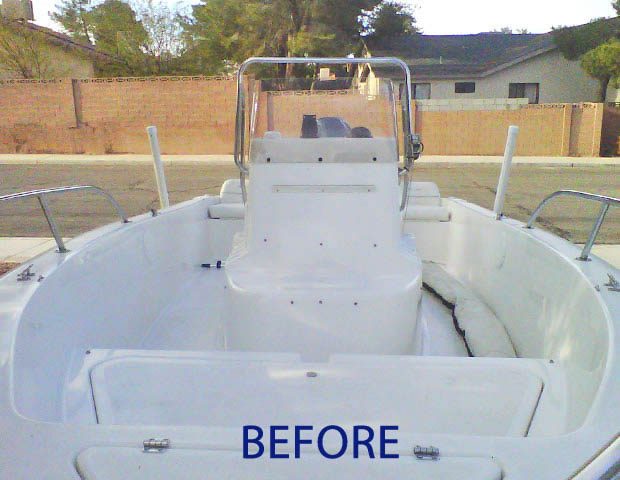 Customer's Sea Pro T-Top Review:

"I just wanted to drop you a line and say thanks for such GREAT support on the SG300 I ordered from Stryker T-Tops, it changed the whole look of the boat and is the best investment I have added. The support you and your staff provide is excellent, it was delivered super fast and without any damage or problems. There is nothing out there that compares to the design, quality and look of the Stryker T-Top."
Roy Michael
Las Vegas, NV
United States