Key West Boat T-Tops by Stryker - Customer Gallery:

Shopping for a super strong, stylish and affordable aftermarket boat T-Top for your Key West? Our customer photo gallery is a great way to see how a Stryker T-Top can dramatically and inexpensively improve the functionality, look and resale value of almost any Key West year, make and model.

Add lots of shade and make fishing better without breaking the bank.



Have questions about installing a Stryker T-Top?
Our expert team is here to help! Call (949) 407-5000



View a gallery by manufacturer: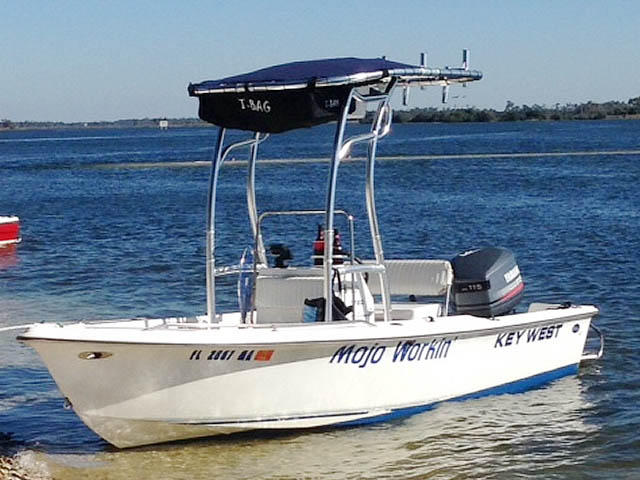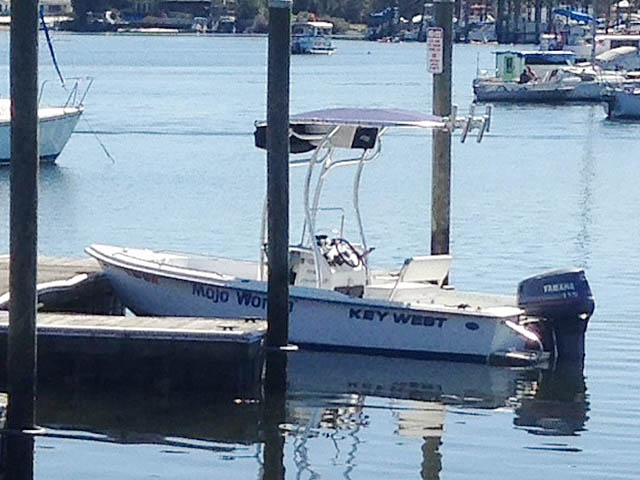 Customer's Key West T-Top Review:

"I love my T-Top and the rocket launchers and electronics box!!! The install was easy and quality is excellent. Great, clean welds and solid as a rock! I had help putting the top in the boat but installed the canvas, rocket launchers and electronics box by myself, thanks to the inventor of zip ties!!!!"
Troy Strawder
lecanto, Fl
USA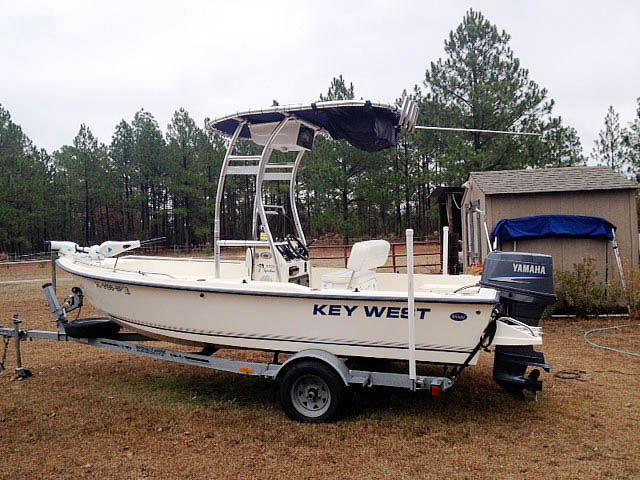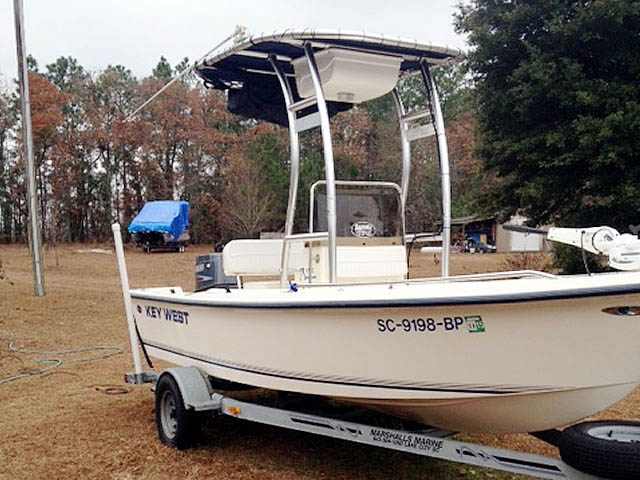 Customer's Key West T-Top Review:

"The top was a breeze to install, you just need a couple of buddies a pizza and a 12 pack. The top looks great and provides protection for me and my gear. The only mistake I made was not ordering one years ago. Thanks for a great product at a fair price."
Earl Yarborough
Hartsville, South Carolina
USA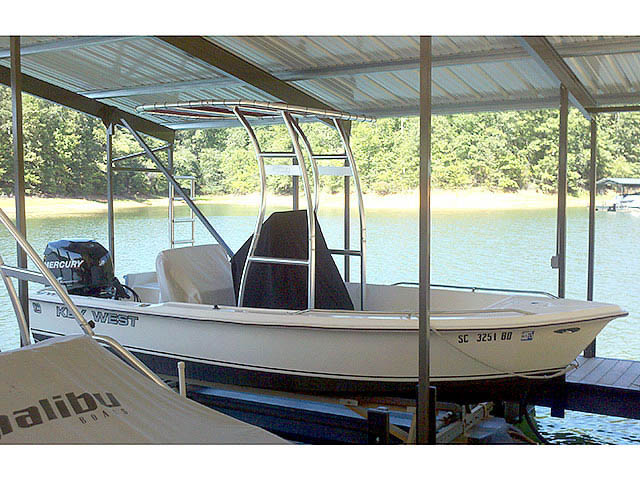 Customer's Key West T-Top Review:

"I installed the top and the installation was as advertised. The new top changed the whole apperance of the boat and makes it look much newer than it is. I look forward to many years of service with the top."
Mark Ashmore
Greer , SC
United States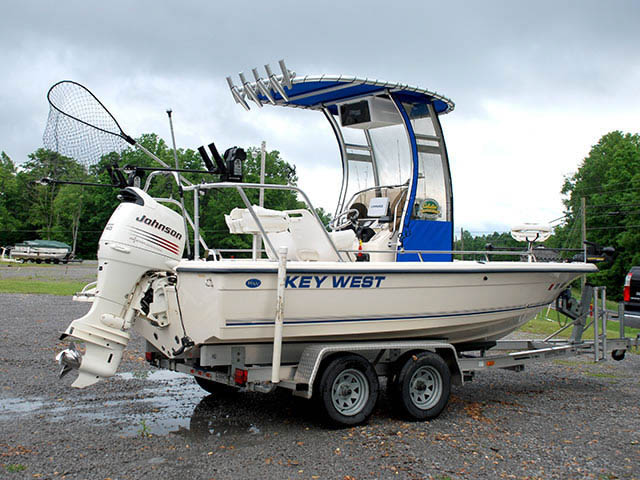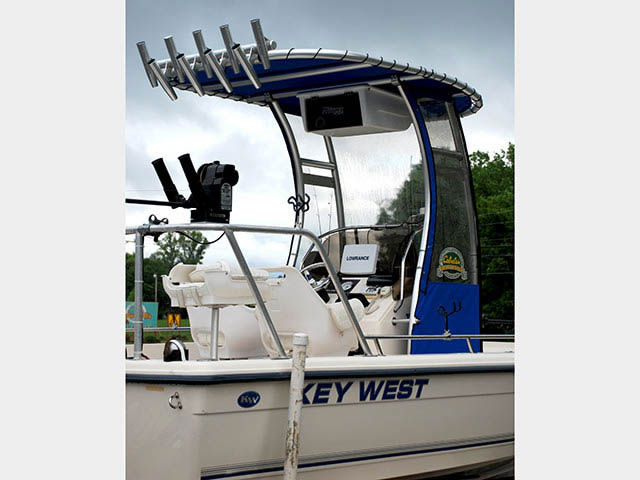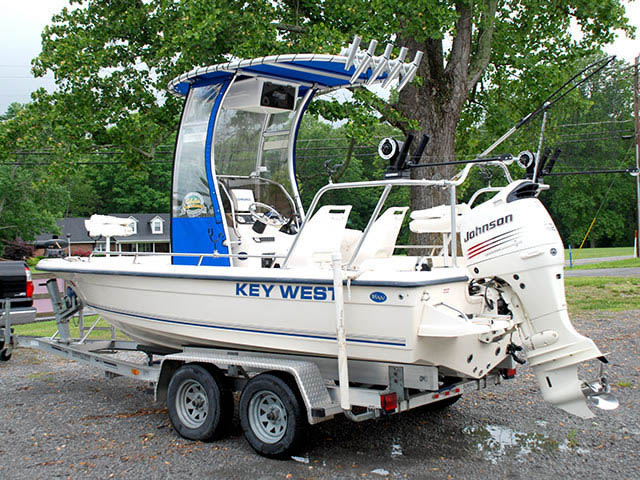 Customer's Key West T-Top Review:

"We love our Stryker T-top with the rocket launcher and lock box. I never worry about my camera getting wet with the lock box. Our 19' Key West is rigged for striper fishing on beautiful Lake Cumberland in Russell Springs, Kentucky, where we live. We had the custom canvas and aluminum rail made at Majestic Houseboats in Columbia, KY. They also installed our T-top. They do wonderful work.
Our Stryker T-top was very easy for them to install and has held up beautifully. Thank you for a fantastic product!"
John & Jiniece Goodman
Russell Springs, KY
United States