Campion Boat T-Tops by Stryker - Customer Gallery:

Shopping for a super strong, stylish and affordable aftermarket boat T-Top for your Campion? Our customer photo gallery is a great way to see how a Stryker T-Top can dramatically and inexpensively improve the functionality, look and resale value of almost any Campion year, make and model.

Add lots of shade and make fishing better without breaking the bank.



Have questions about installing a Stryker T-Top?
Our expert team is here to help! Call (949) 407-5000



View a gallery by manufacturer: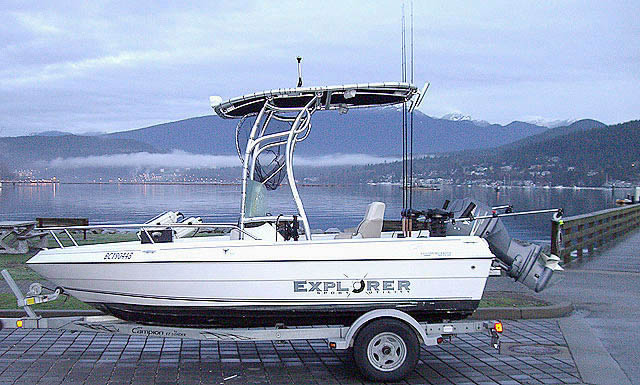 Customer's Campion T-Top Review:

"Here's a new picture of my boat with the top. My boat is a 2007 Campion Explorer 492. It's a 17.5 ft CC. Being an avid fisherman in Canada on the Pacific Ocean is probably the greatest thing in the world! However, with the great fishing comes inclimate weather, cold winters and rain that keeps the average fisherman at home. You have only a few options if you want to take advantage of world-class year round salmon fishing. You can buy a boat that costs so much that it's sure to cause a divorce, you can charter a larger boat, or you can invest in a great top like this! It withstands the harsh winds, crazy chops and keeps me quite dry! This ain't a wimpy bimini top, that's for damned sure!"
Ken McPhee
British Columbia,
Canada