Stryker T-Tops Customer Photo Gallery:
SG600 Universal Boat T-Top

Shopping for a super strong, stylish and affordable aftermarket T-Top for your center console boat? Our customer photo gallery is a great way to see how a Stryker T-Top can dramatically and inexpensively improve the functionality, look and resale value of almost any boat year, make and model. Add lots of shade and make fishing better without breaking the bank. If you don't find your boat listed, it doesn't mean you're out of luck- give us a call and we'll let you know if yours is compatible. 99% of the time it will fit!



Have questions about installing a Stryker T-Top?
Our expert team is here to help! Call (949) 407-5000

View a gallery by boat manufacturer: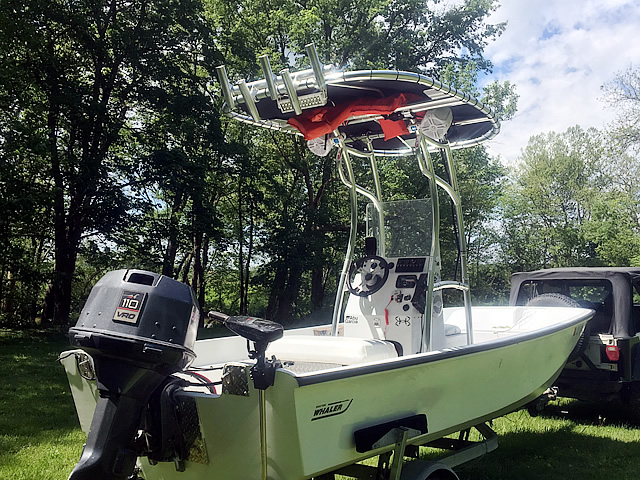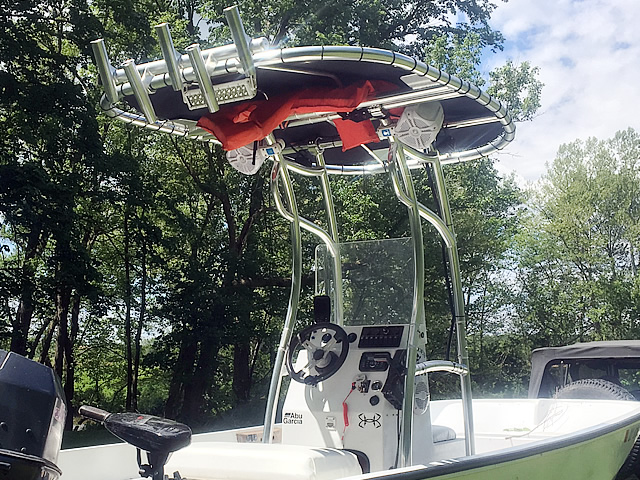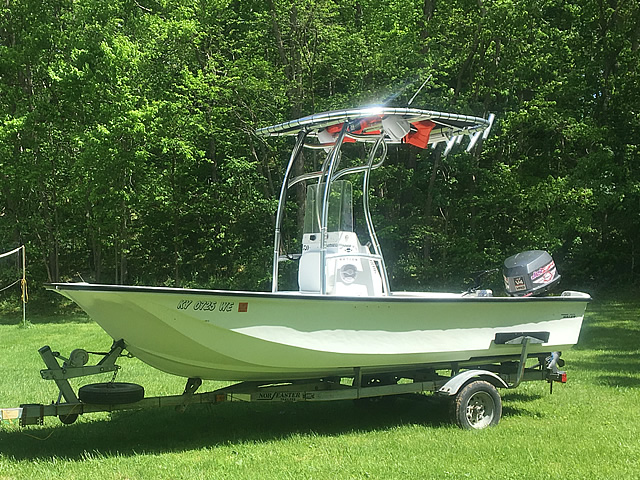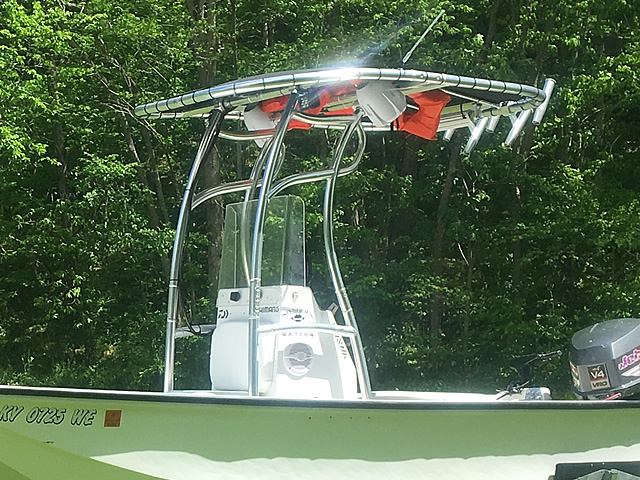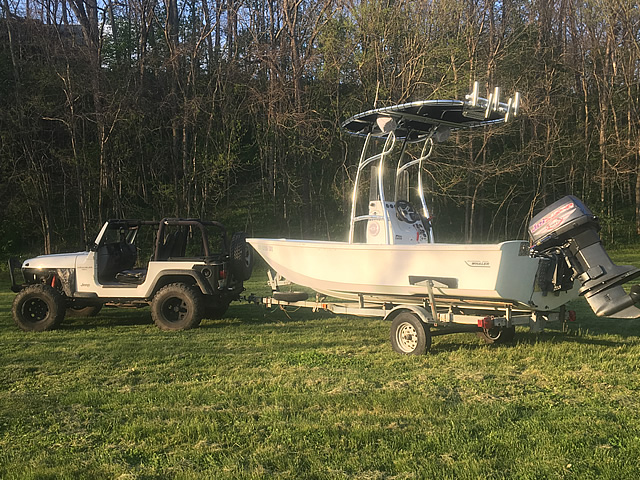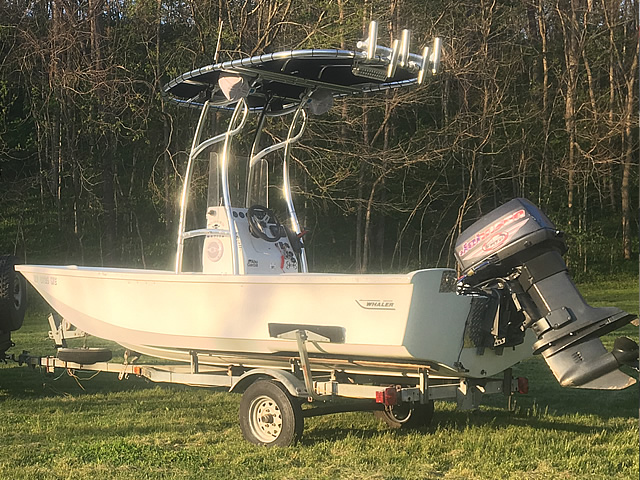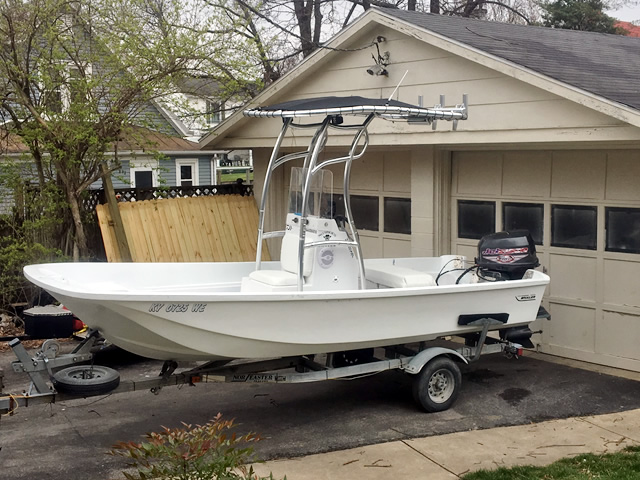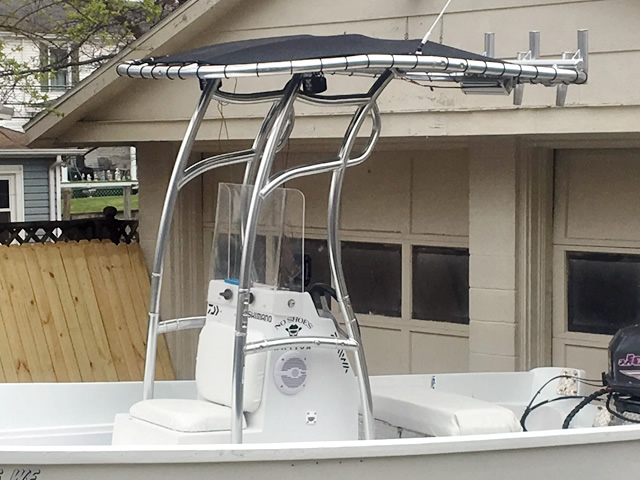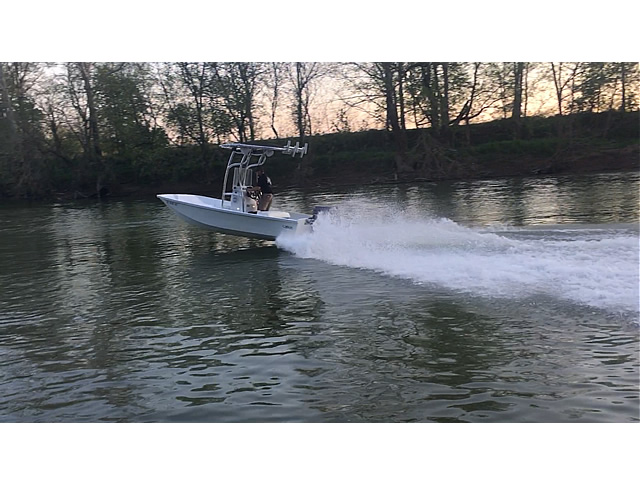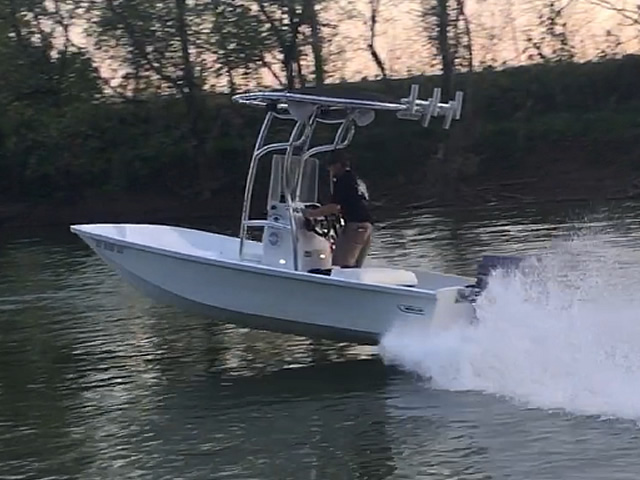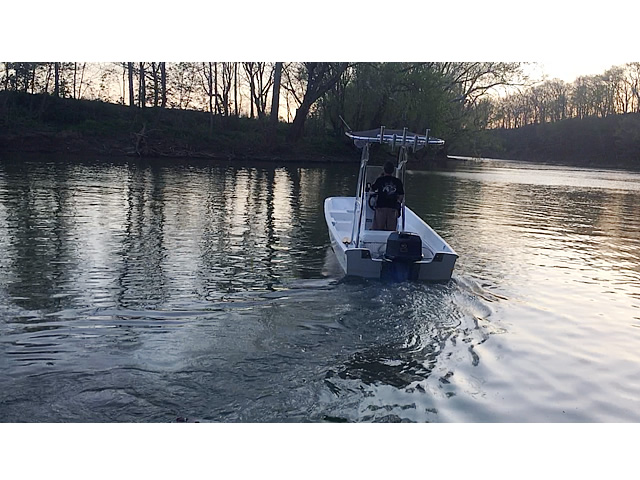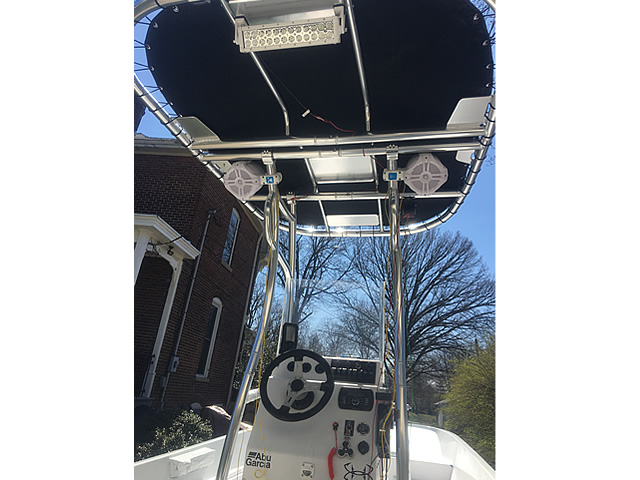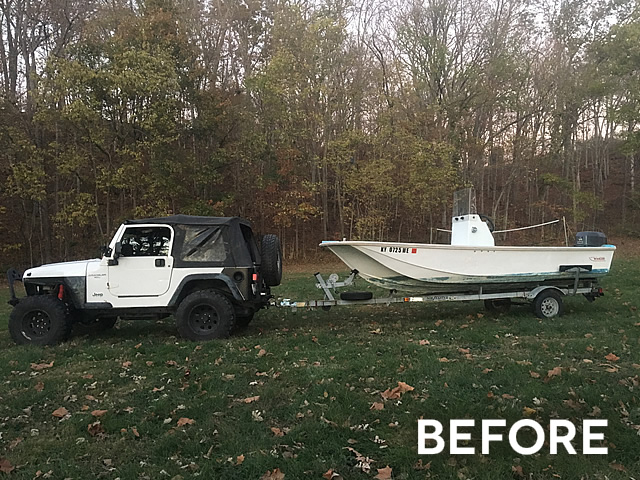 Customer's T-Top Review:

"Wow, what a great top to finish off this build on my classic whaler! Great stability and looks. It gets compliments and everyone wants to know where to order one. You can't beat the price and quality! Great job guys. Here are some pictures of the boat before and after restoration."
Patrick Ford
Cynthiana, Kentucky
USA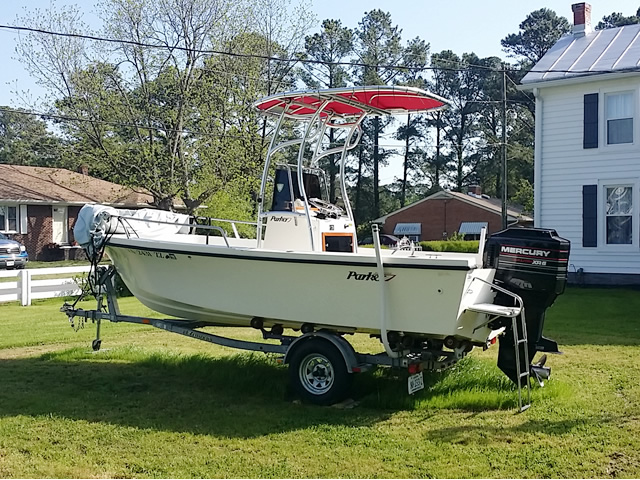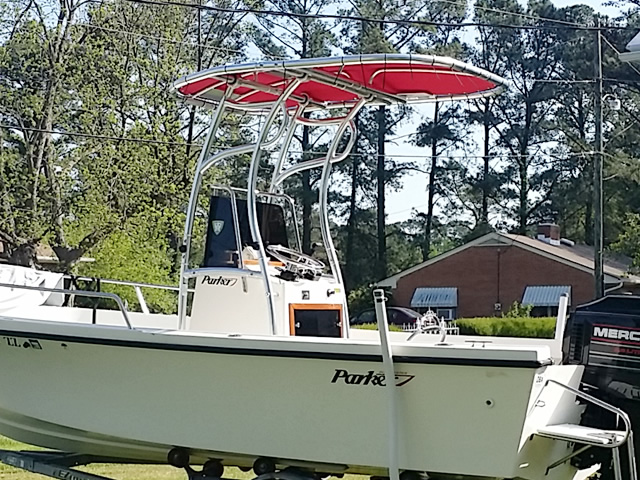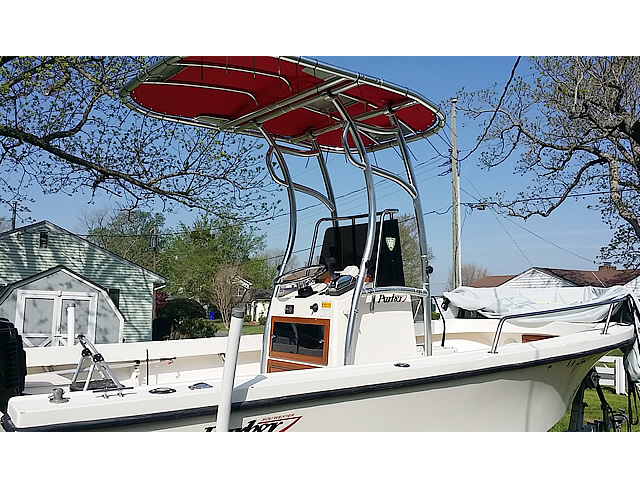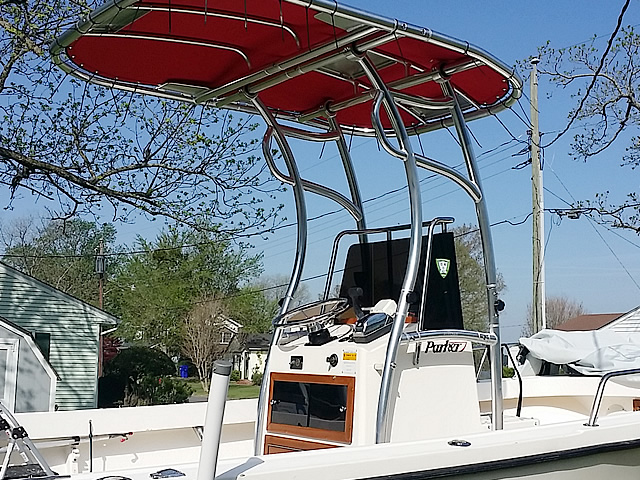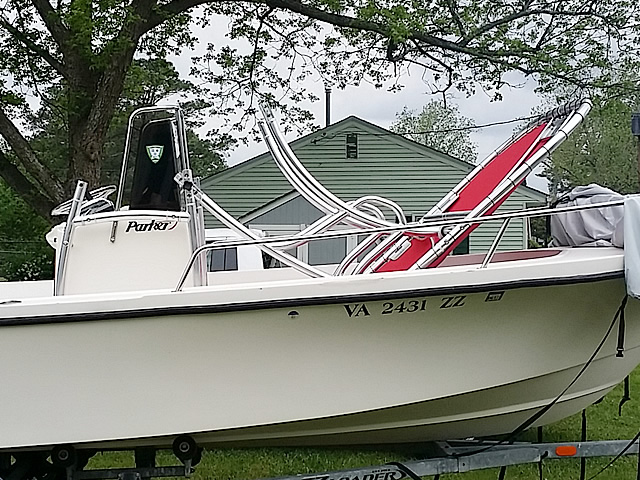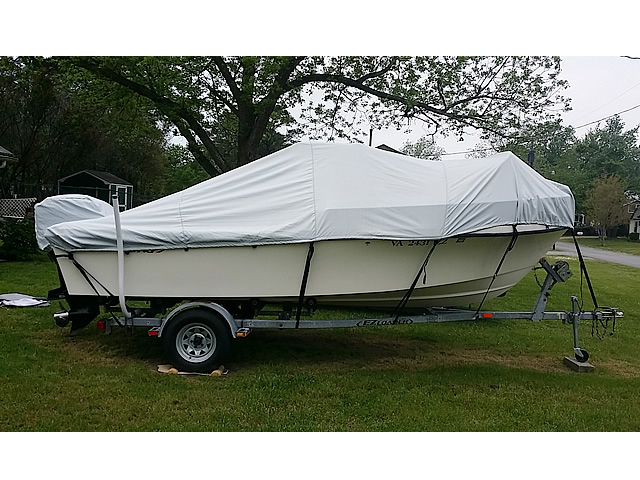 Customer's T-Top Review:

"Very happy with price and it has definitely transformed my boat. The service and support from Stryker was outstanding. One of the best things was when I folded down the t-top my new boat cover was still able to fit the boat, what a relief."
Donnie Lovell
Suffolk, Virginia
USA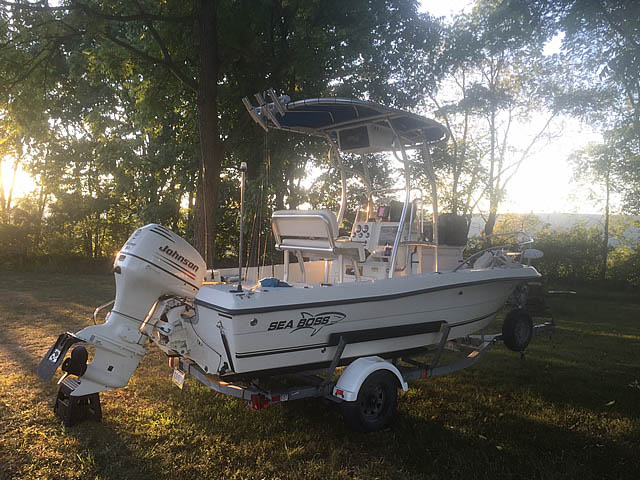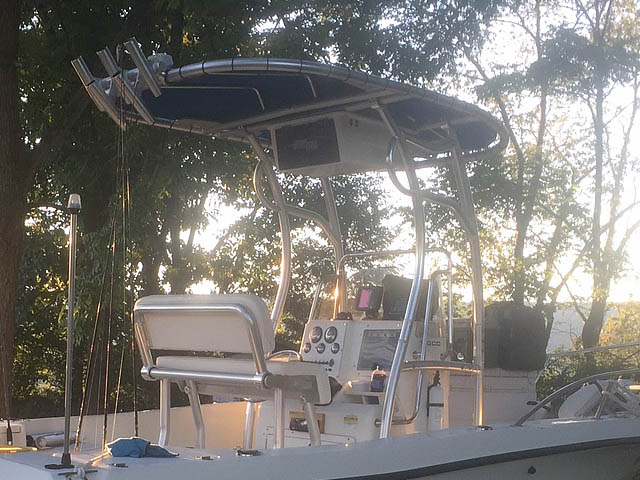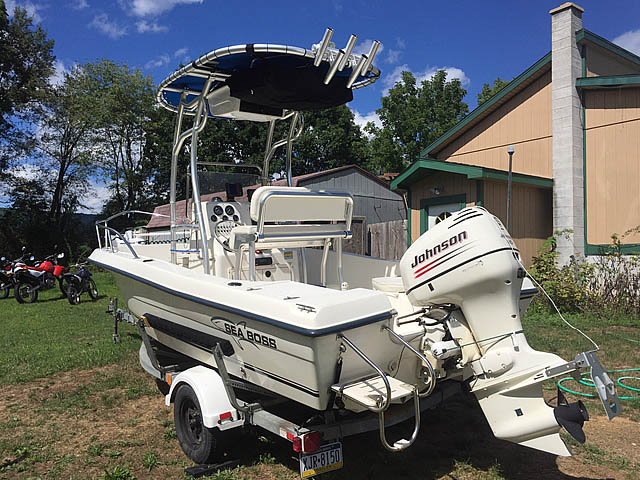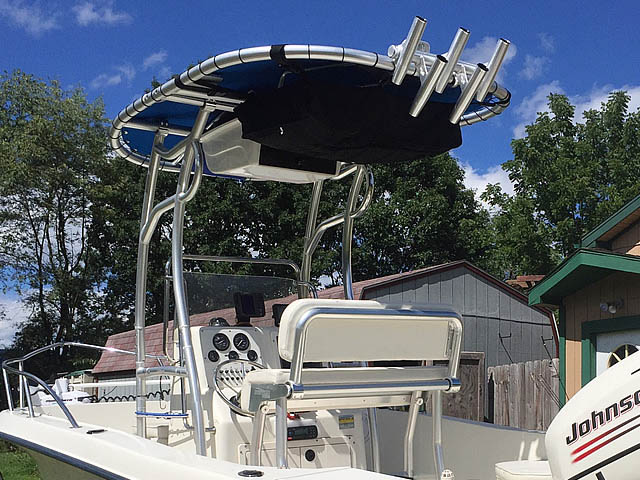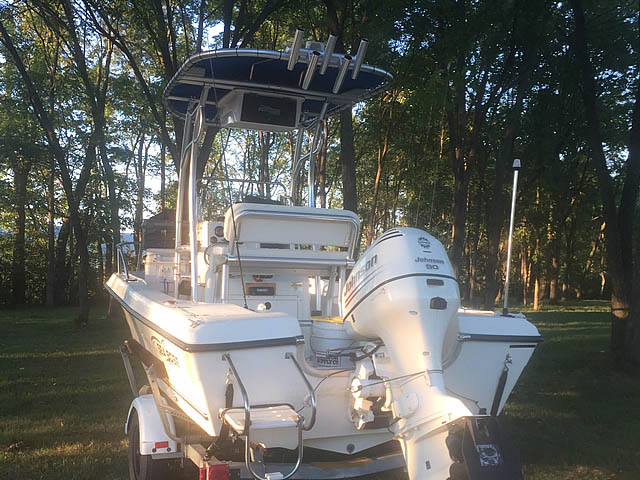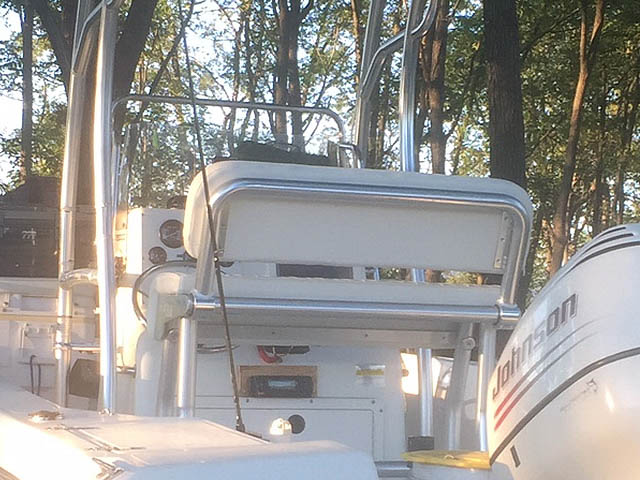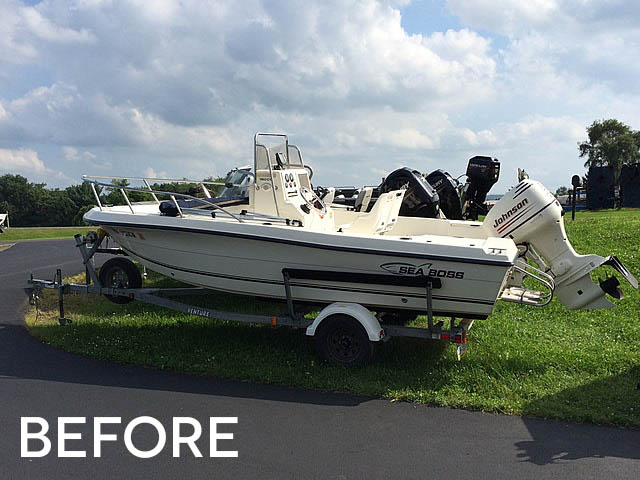 Customer's T-Top Review:

"Very pleased with both the Stryker T-Top and Leaning Post!!! The installation was made easy with vary detailed instructions!! The T-Top & Leaning Post Seat has added not only Value and Functionality to my Sea Boss but makes it look like a Million Bucks $$$$. Also take notice to the Electronic Box and 5 Place Rocket Launcher! Very, Very Nice! Thank you Stryker!"
Lee Evans
Allenwood, PA
USA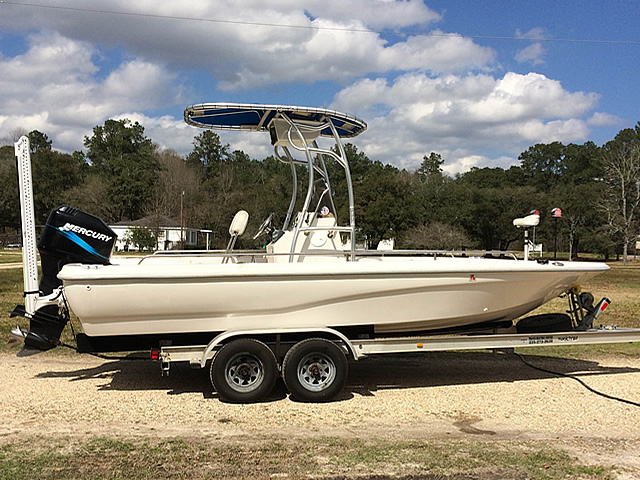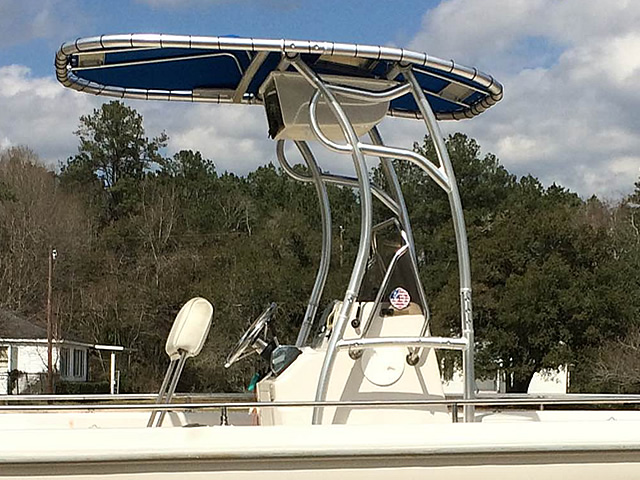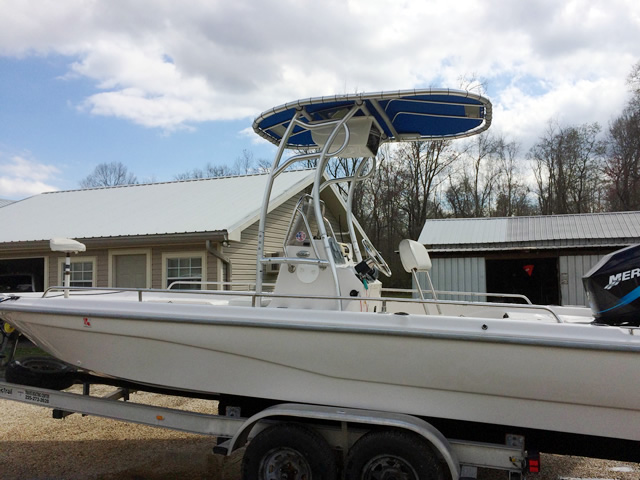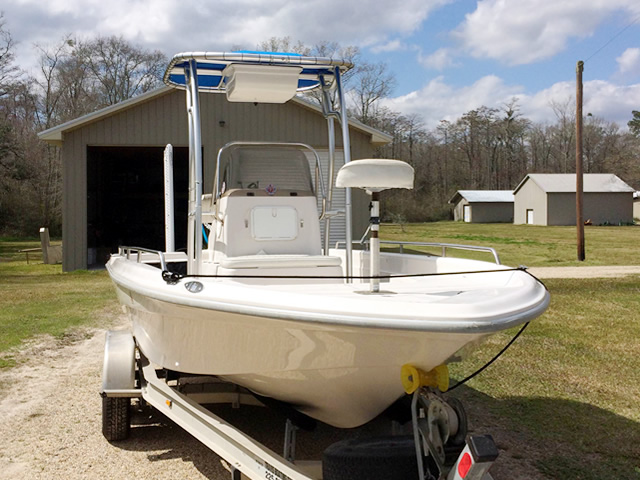 Customer's T-Top Review:

"I checked around and decided to purchase Stryker. It had a complete video on installation. It took about 2 hours to mount, After purchasing and installing a friend called and asked about buying one. A week later we installed it on his boat. Everything is great we both love them."
William Needham
Hammond, Louisiana
USA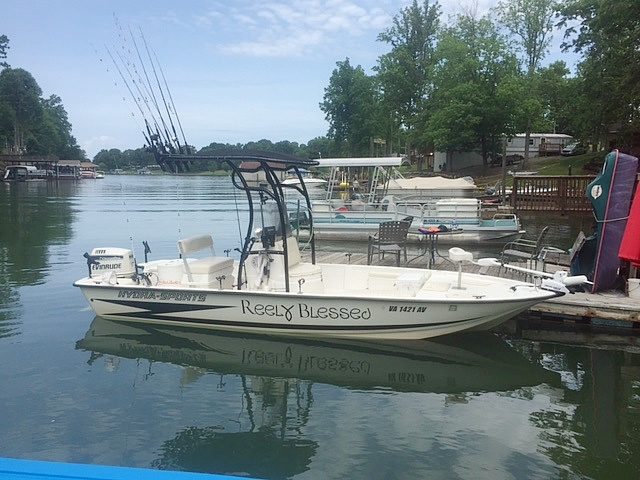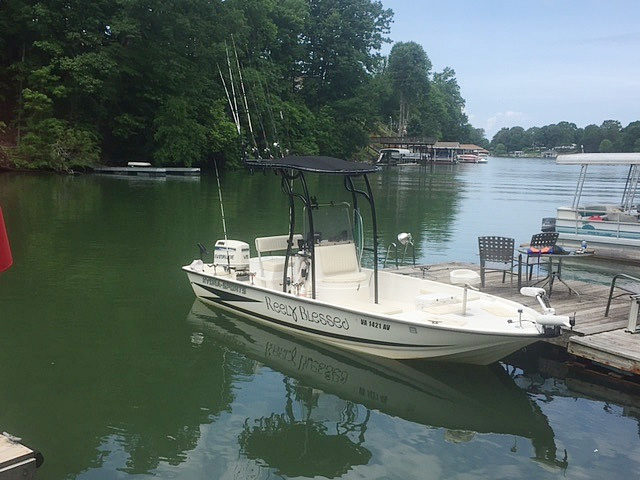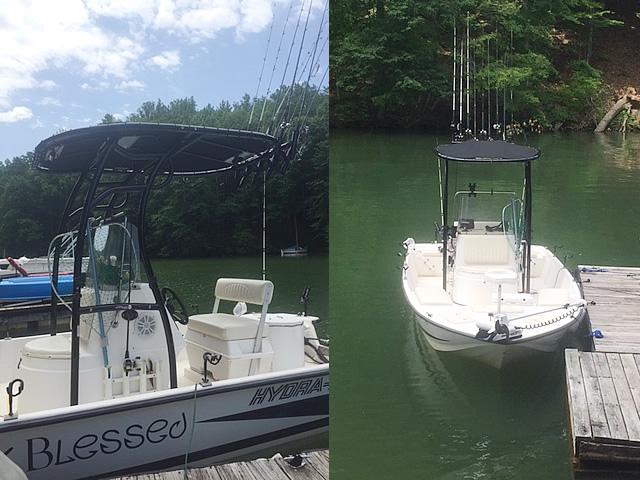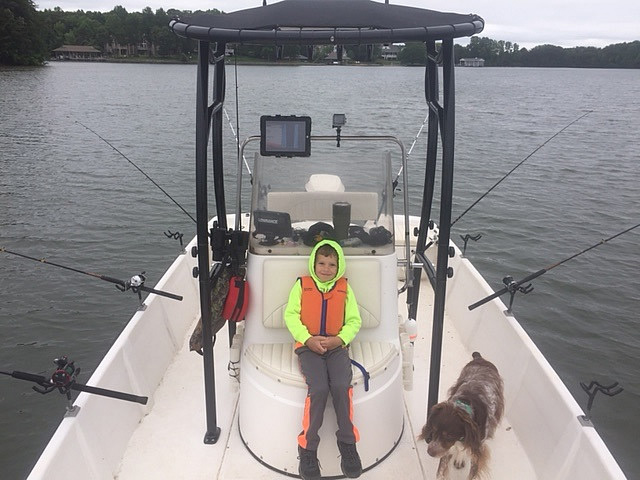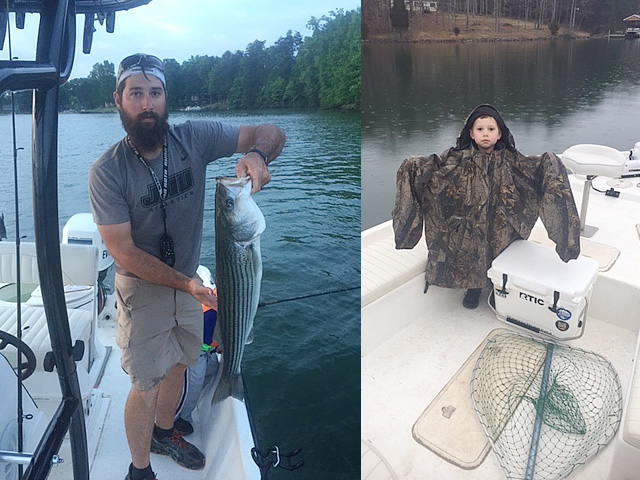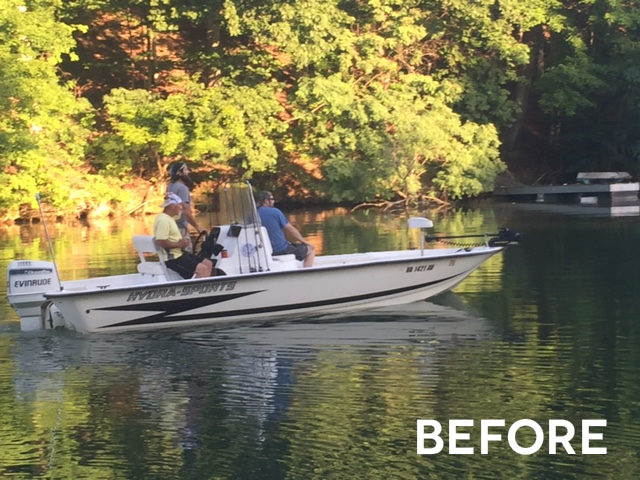 Customer's T-Top Review:

"This SG600 T-top is the best addition to the boat yet. Super sturdy, built awesome and looks great. Have had so many compliments on it. The 9 rod rocket launcher gets all rods up and out of the way. Wouldn't own another boat without one.

Notice my son with the over sized rain jacket on before the top. He doesn't need it after the top. Thanks I love the top and customer service was top notch."
Chris Lindsay
Churchville, Virginia
USA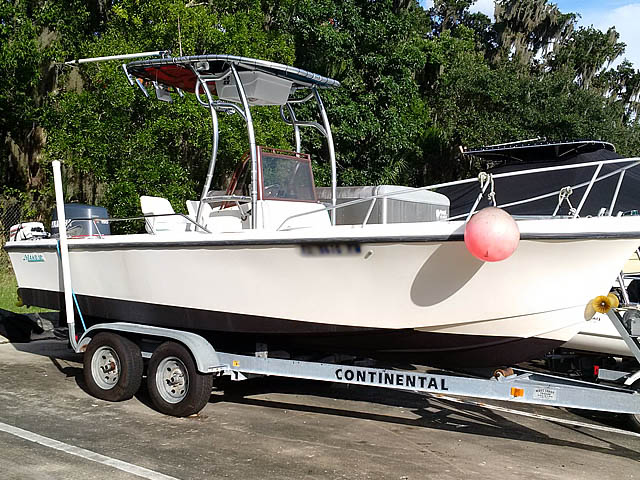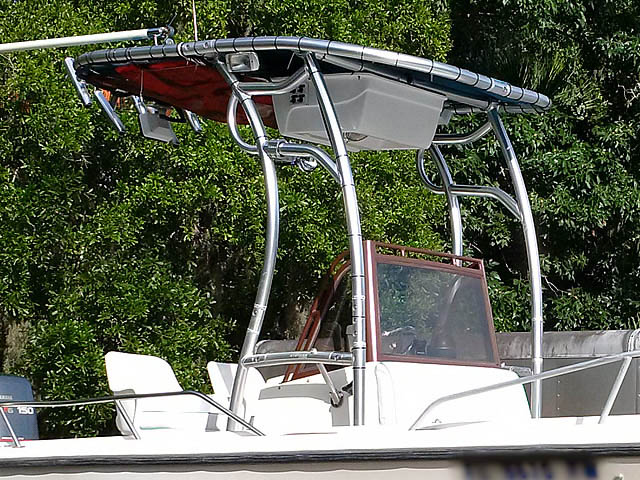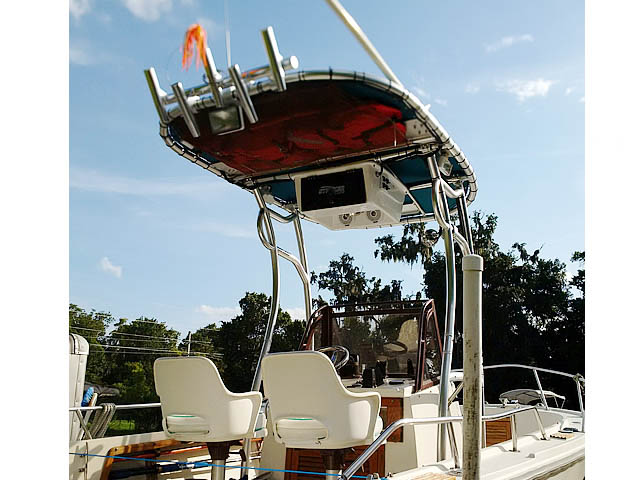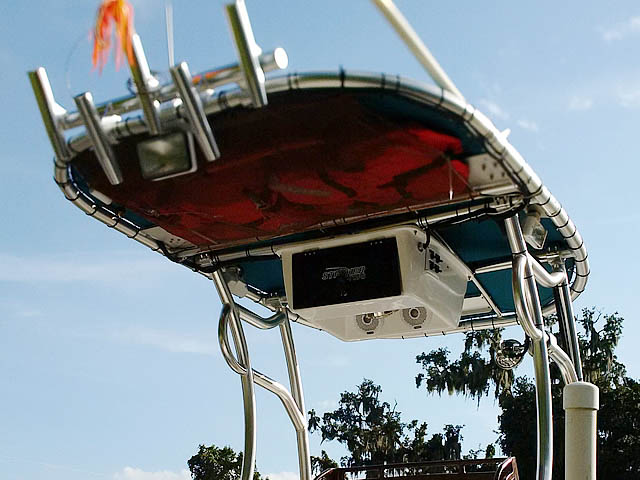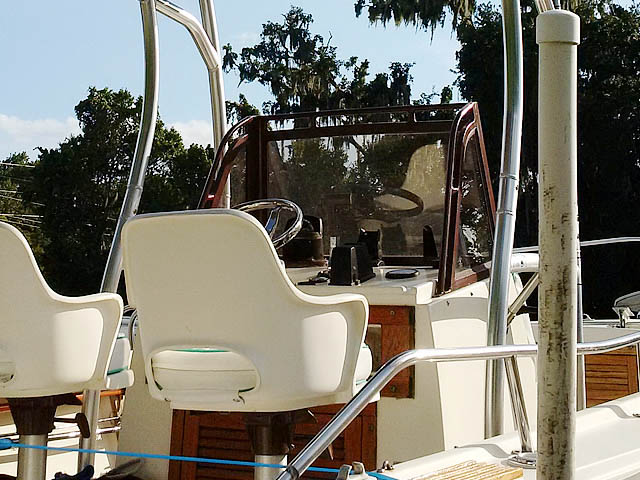 Customer's T-Top Review:

"We love our Stryker T-Top! We purchased our 1986 Mako a few months ago. The boat had been badly neglected and needed lots of TLC. The first thing we knew we wanted to do was add a T-top. After researching options, we were thrilled to find Stryker. We liked the look and the instructive video was really easy to follow. We were able to install the t-top ourselves easily and are very proud of it. The heavy tubing and shape were sharp and added a flair to the boat. The accessories are great and give us lots of options of what to install. Unfortunately, a gremlin in the 1996 Yamaha that was on the Mako has kept us from using it so far - but it will be repaired and ready to go soon! We love the look of the boat and couldn't be happier with the fit and look of the Stryker T-top."
Ron Ormond
Daytona Beach, Florida
USA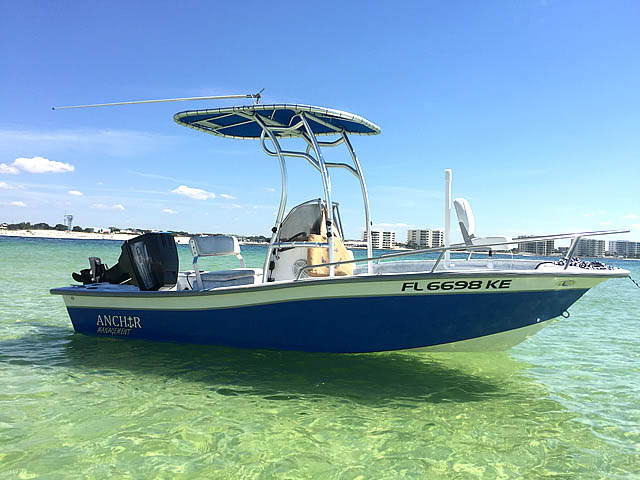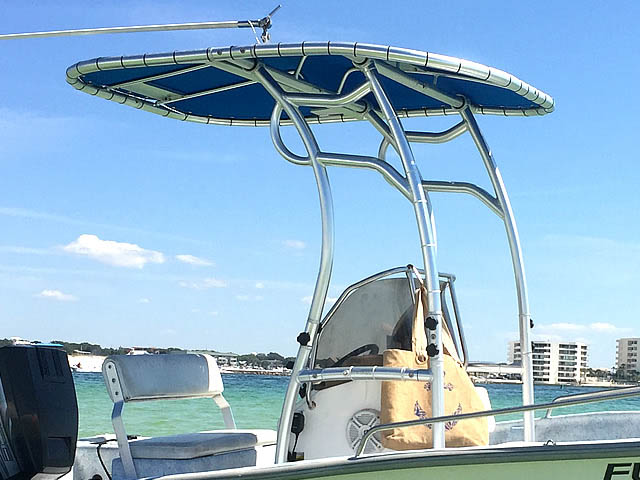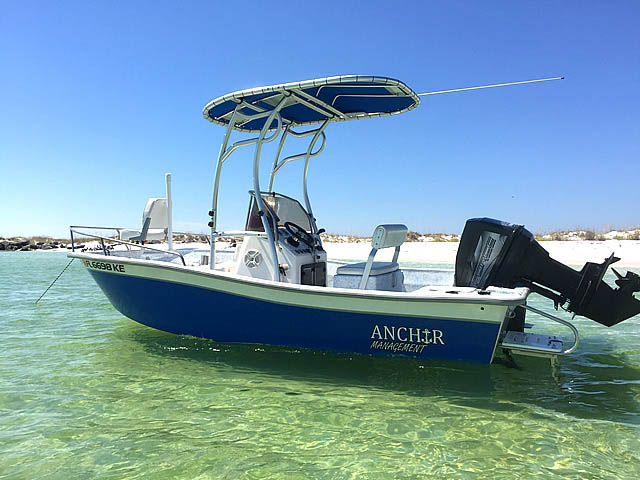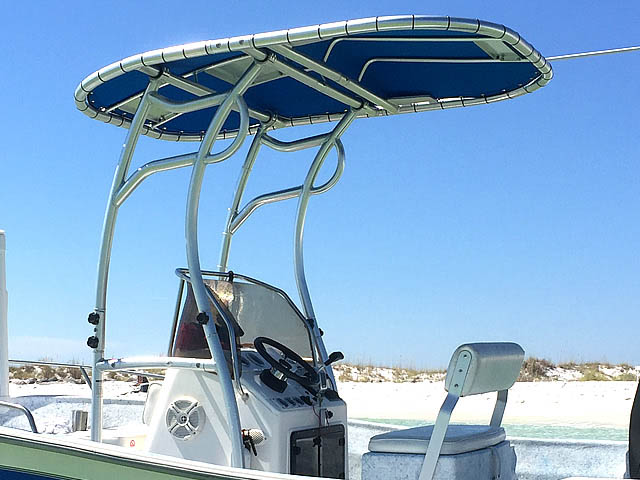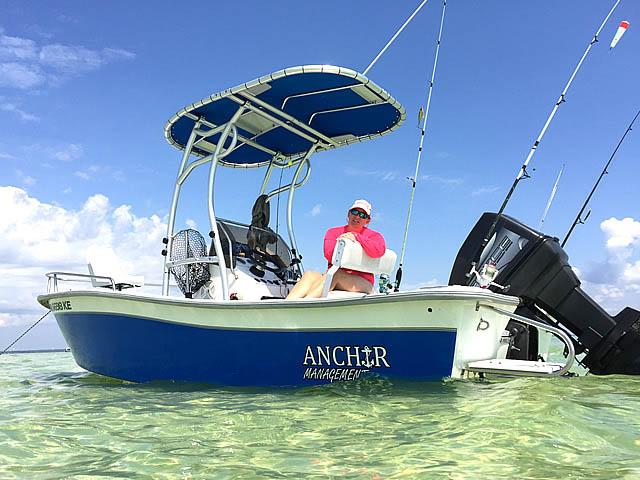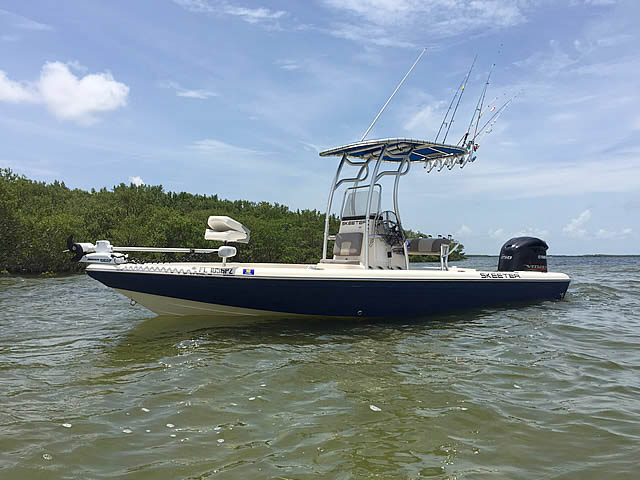 Customer's T-Top Review:

"I love the new look to my old boat. T Top is good quality and very sturdy on rough waters, gets plenty of complements. Had a few friends that ordered some after seeing mine. The best universal t-top in my opinion. Moved it from my old to this one and it adjusted perfectly to either one."
Victor Rodriguez
Inverness, Florida
United States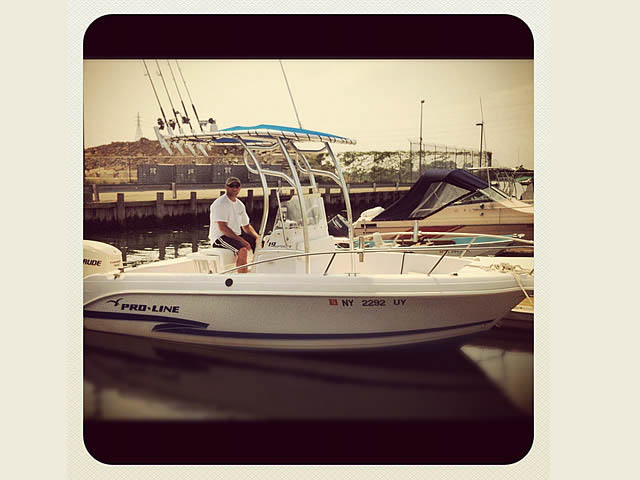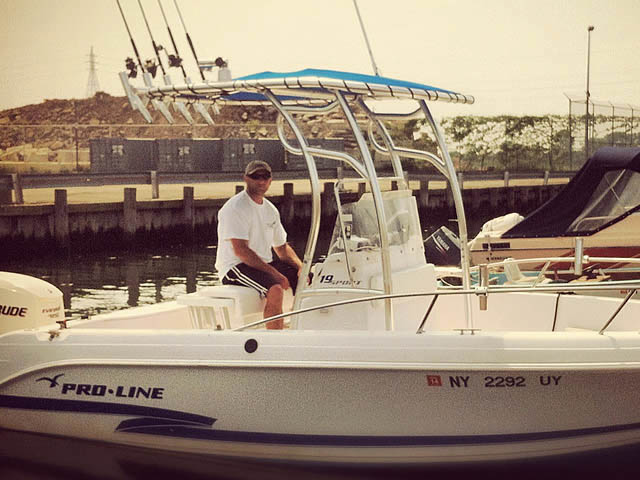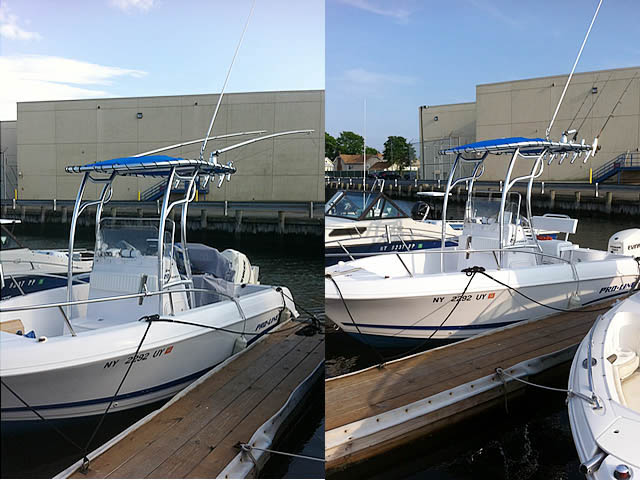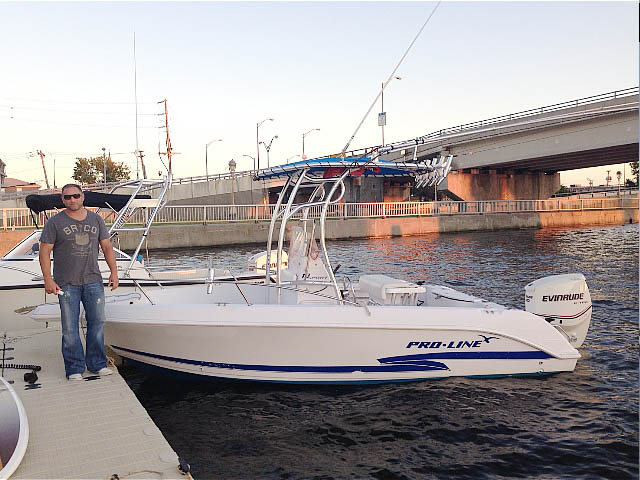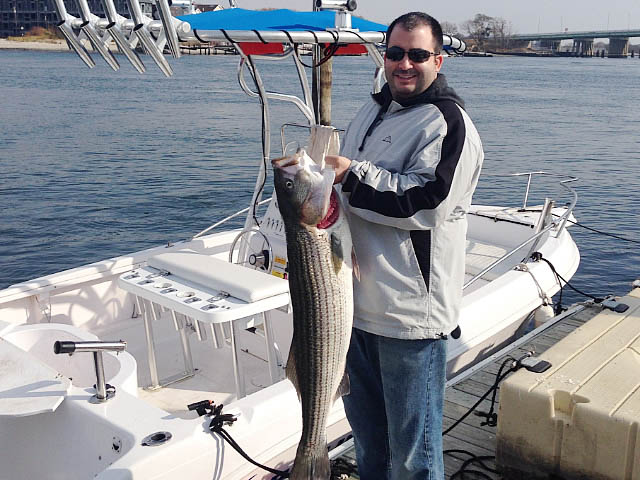 Customer's T-Top Review:

"The Stryker Tee Top offers protection from the sun, while adding to the style and fishability to my boat. It's a real head turner too. My Stryker T Top has been great for the four years I've had it now. Well built and great looking. I get compliments all the time. The out riggers are great for my tuna trips. "
John Politano
Inwood, NY
USA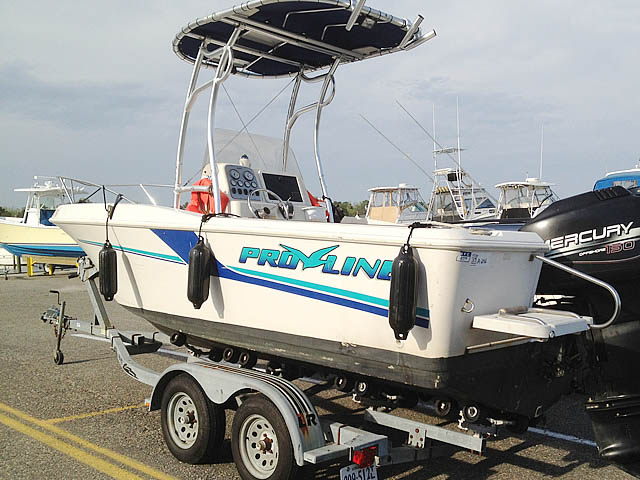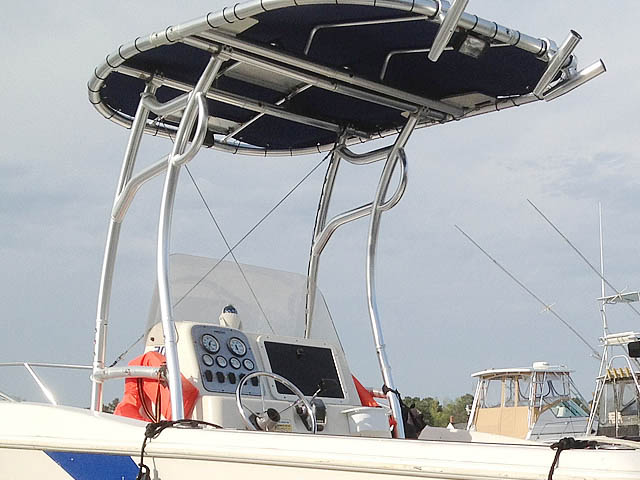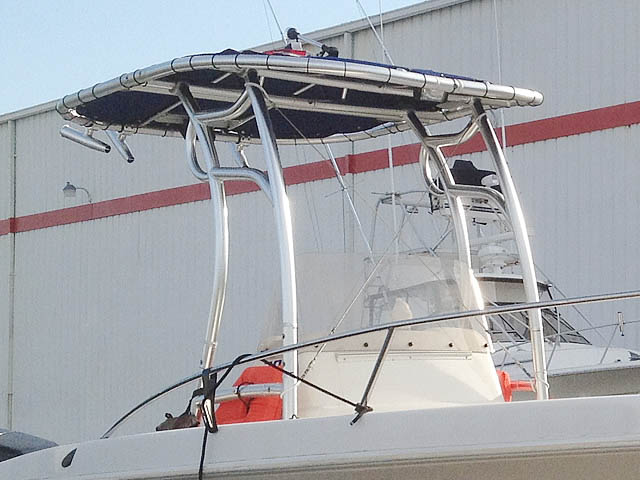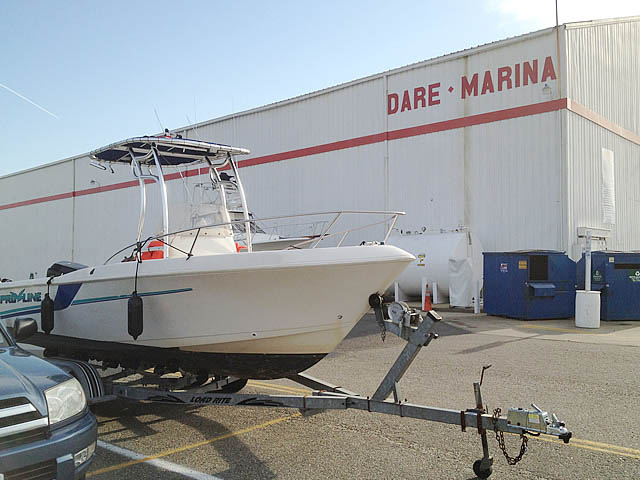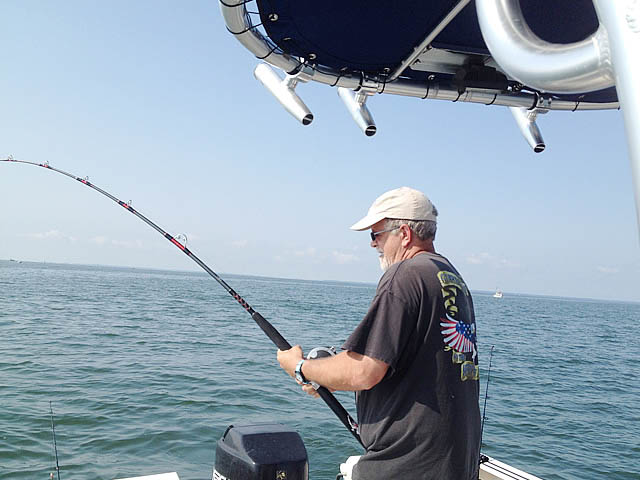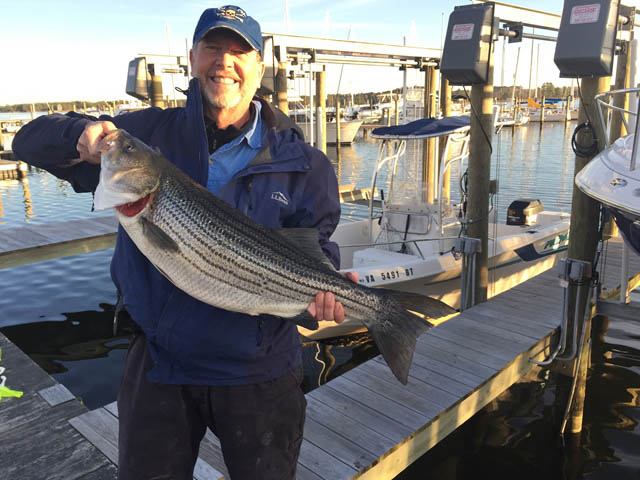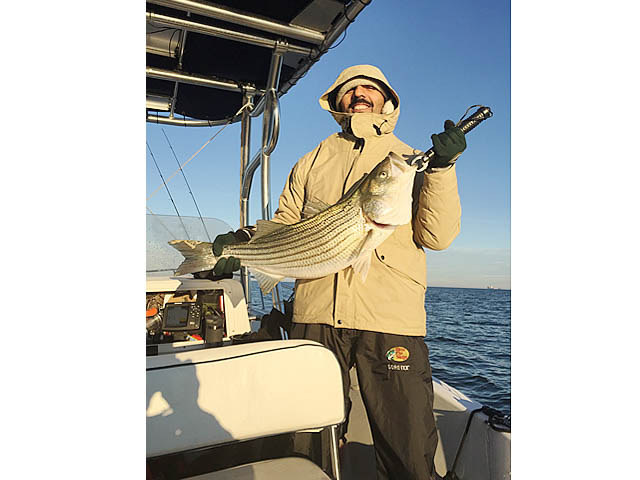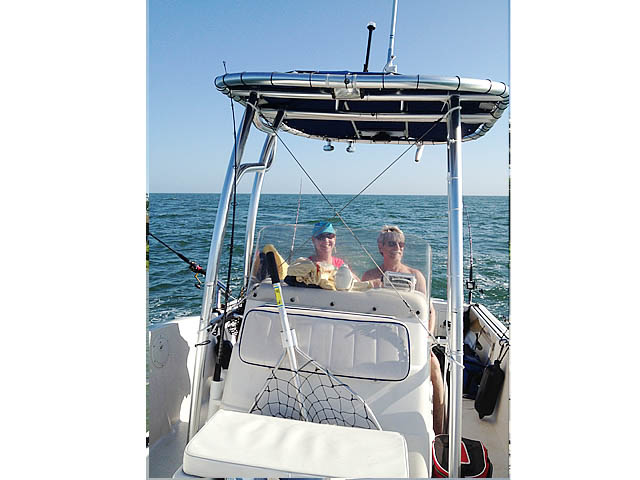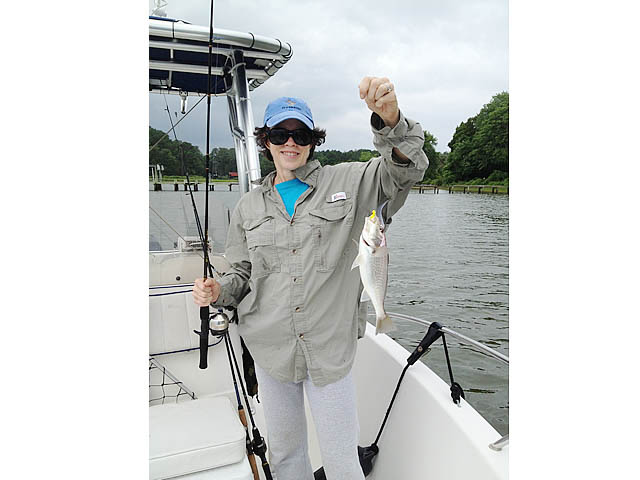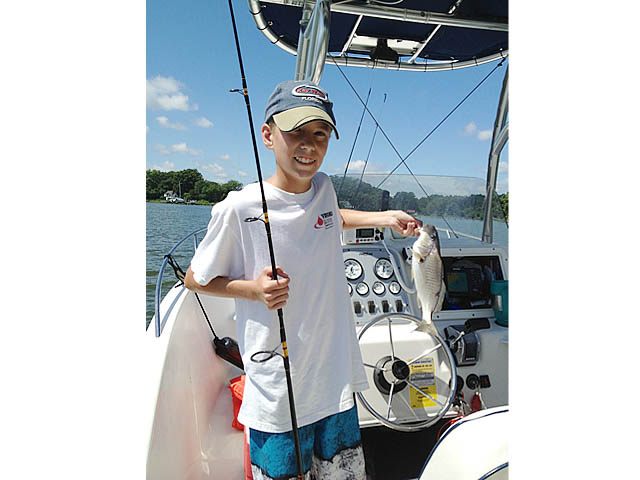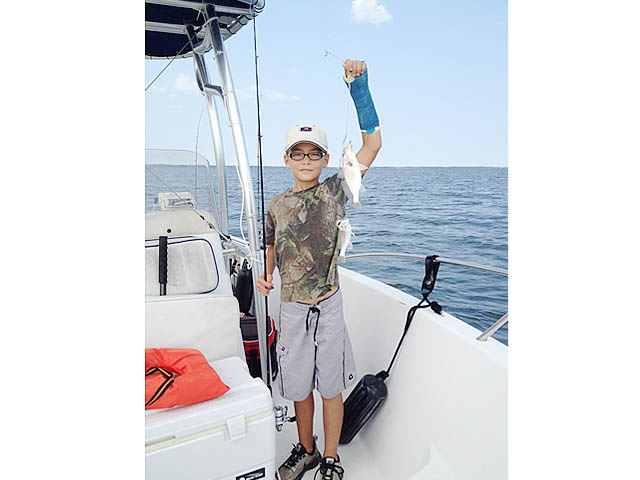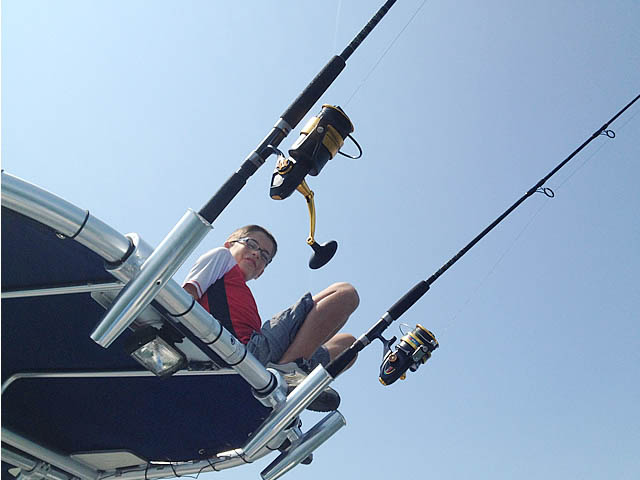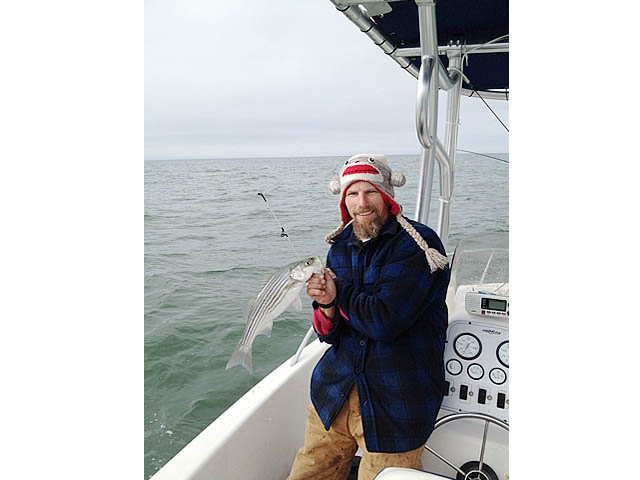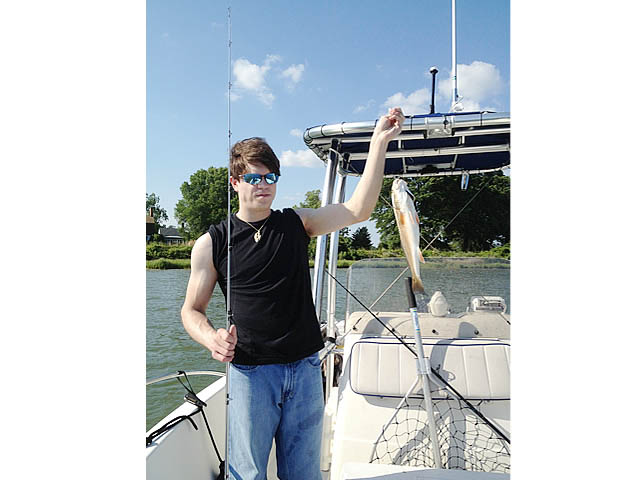 Customer's T-Top Review:

"I'm very happy with the Stryker T-Top. I installed it 5 years ago and it still looks and works great. I added an "X" of stainless steel guide wires with turbuckles in front of the console to give more stability with side to side movement because I fish in rough seas, and that has worked perfectly. I also installed Stryker rocket launcher rod holders (be sure to use thread lock on bolts), Stryker deck lights, a radio antenna, and the required anchor light. I like that, unlike custom-made t-tops, I can fold my top down for highway travel and when storing the boat under a tarp. The top provides shade on hot, sunny days while waiting for that lunker to start peeling off line. I'm very pleased with this product."
David Newton
Gloucester, VA
23061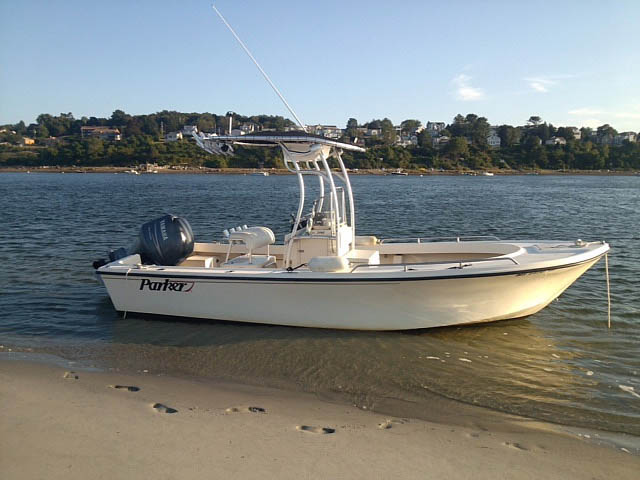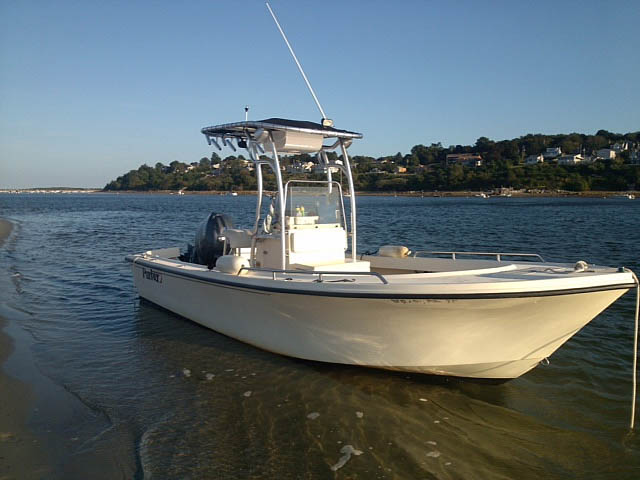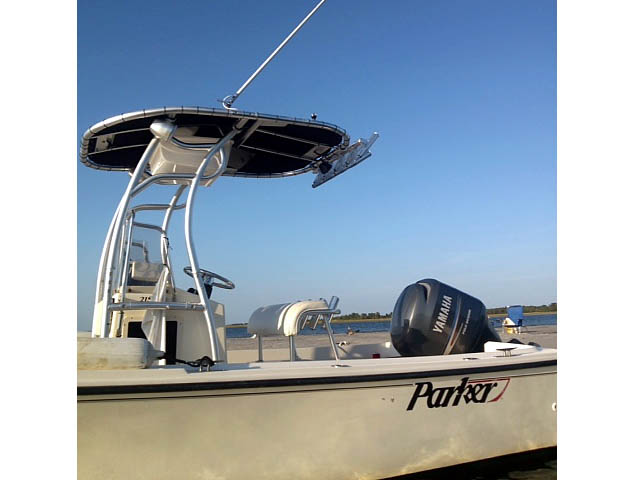 Customer's T-Top Review:

"Great top.Well made.The design and materials are top quality, from the welds to the attachment hardware. I have had three boaters purchase the Stryker Top after seeing mine and coming aboard to inspect it up close."
K Kelleher
Newbury, Ma
USA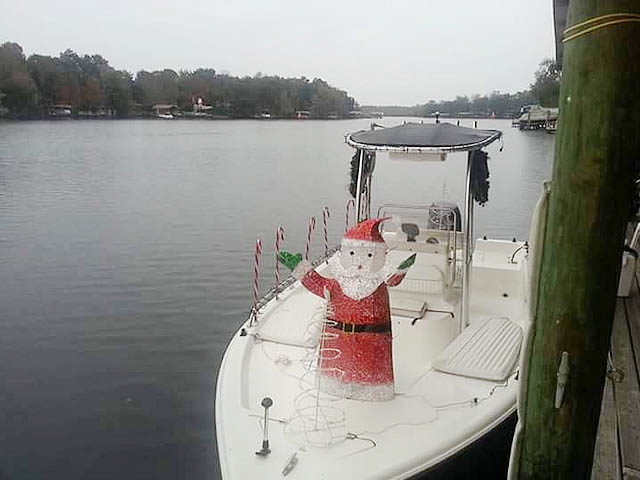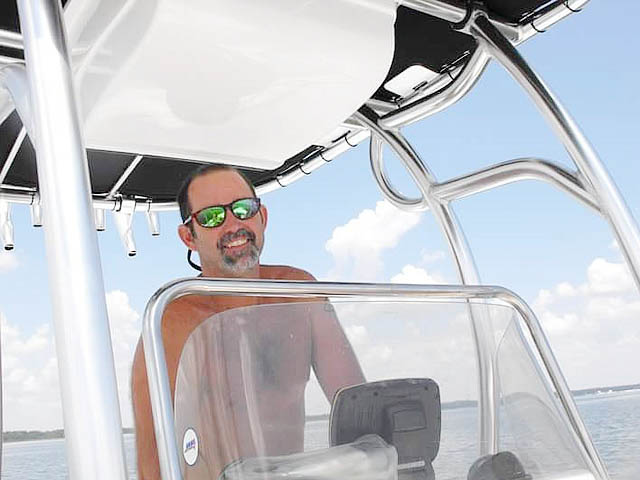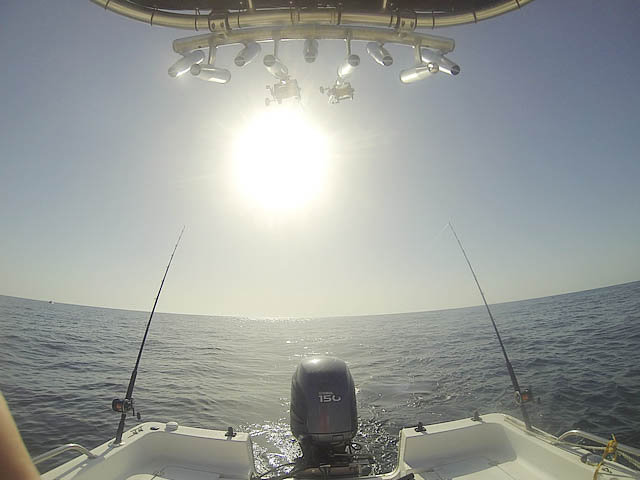 Customer's T-Top Review:

"It was pretty simple to install and.looks great on the boat, on and off of the water. People have asked me who made it and they are surprised when I tell them that I ordered online and installed it myself. Hopefully they ordered one too.

"
Mark Hardrick
Jacksonville, Florida
USA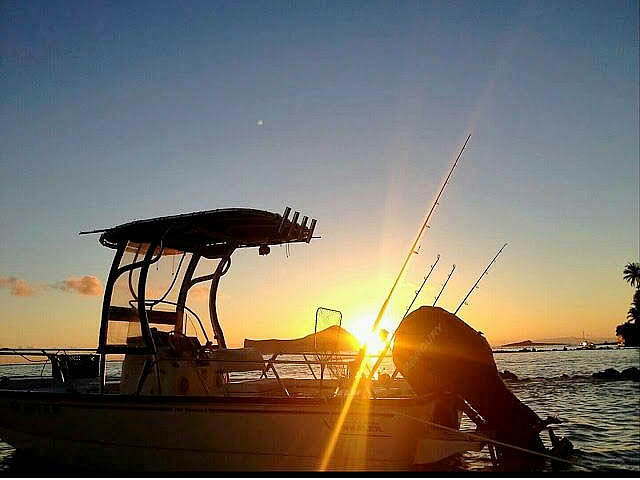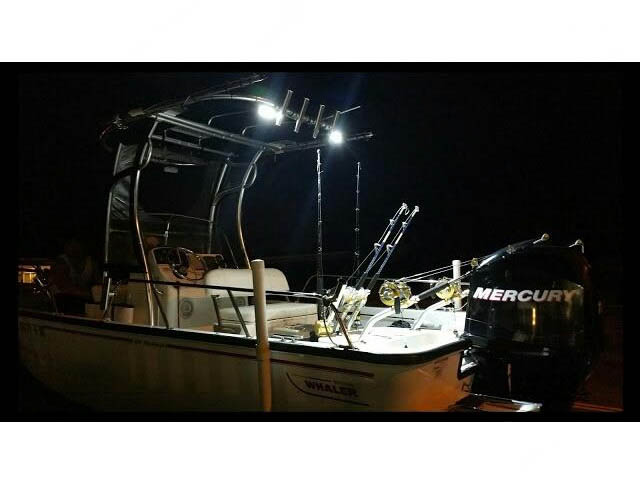 Customer's T-Top Review:

"Very Pleased with our Stryker T Top. It's the best investment that we made for our Boat. The protection from the sun is great on those hot sunny days as well as rainy ones. Definitely a Happy customer!"
Fran Makaneole
Waimanalo , Hawaii
U.S.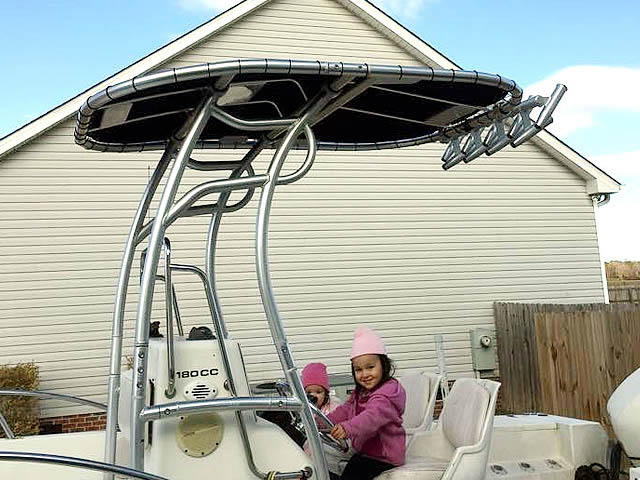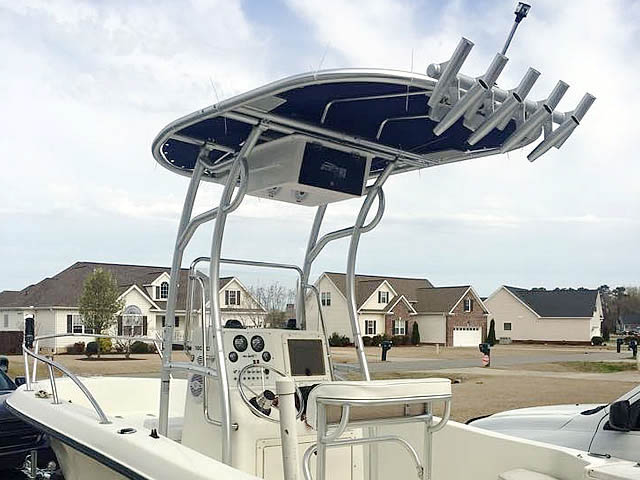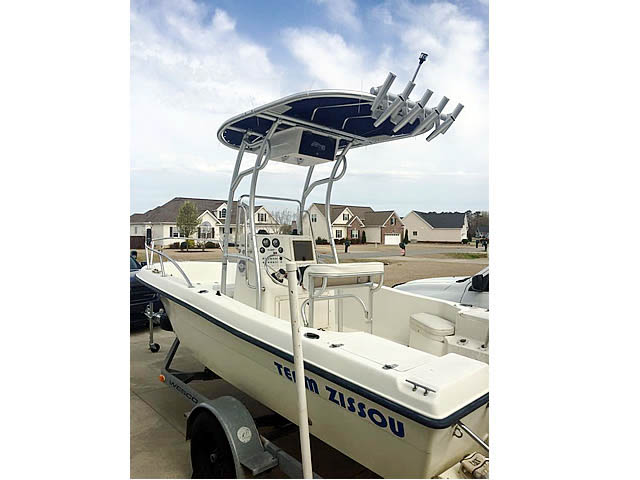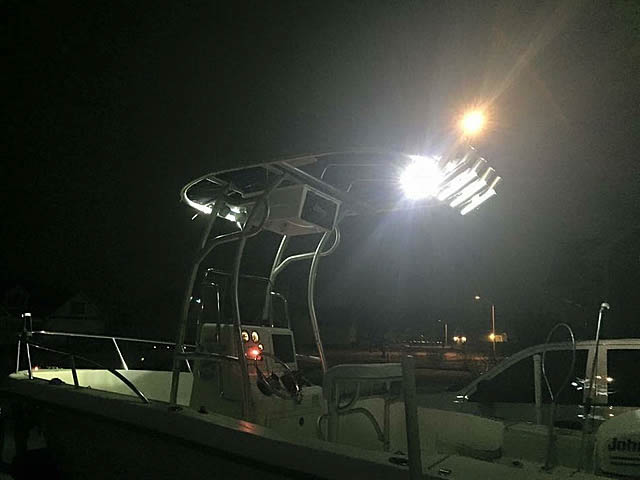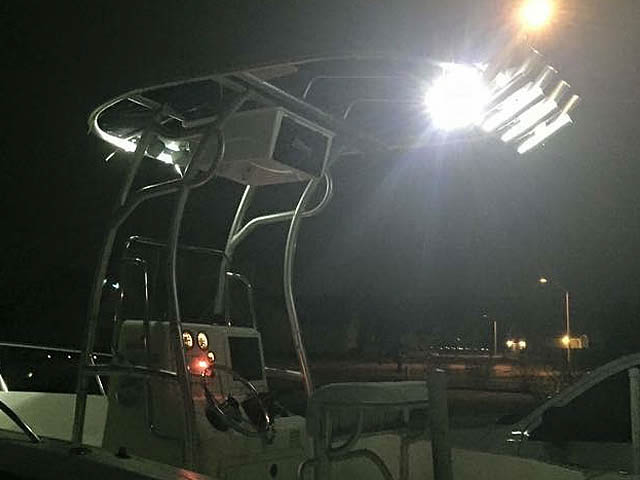 Customer's T-Top Review:

"I am absolutely happy with my t-top, now I can take my kids out and keep them out of the sun! I love the extra storage and I also now can go shrimping at night because these lights are extremely bright! All of my friends are jealous and I get a lot of compliments on how great the boat looks now"
Alexander Pritchard
Pikeville, Nc
Usa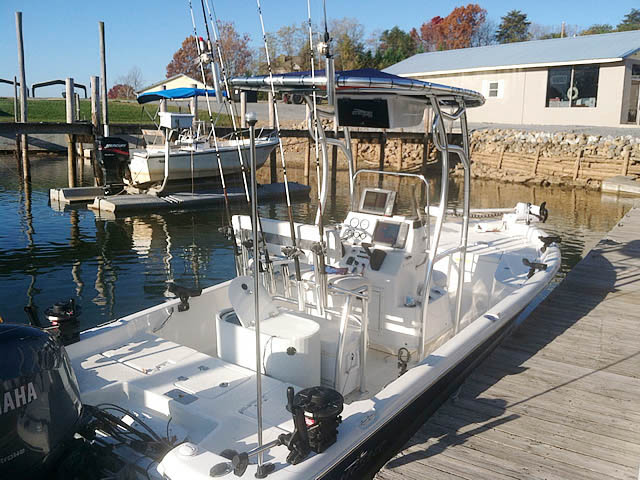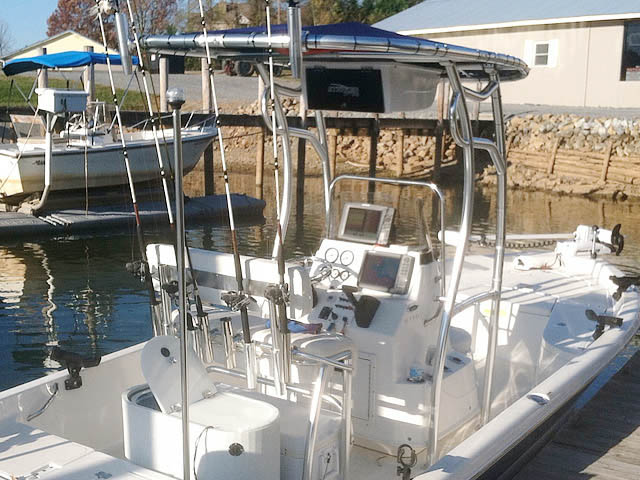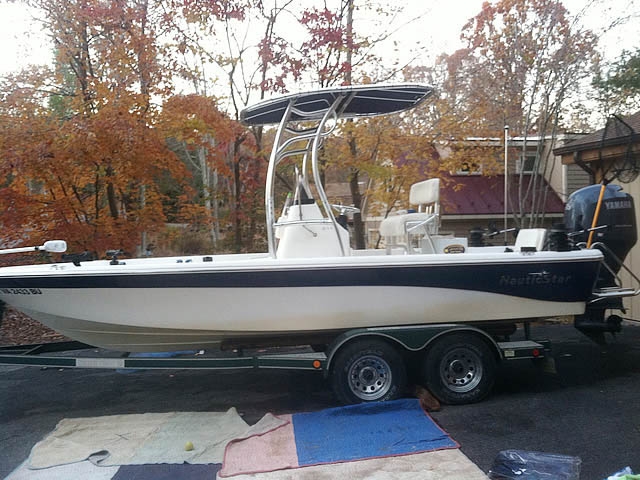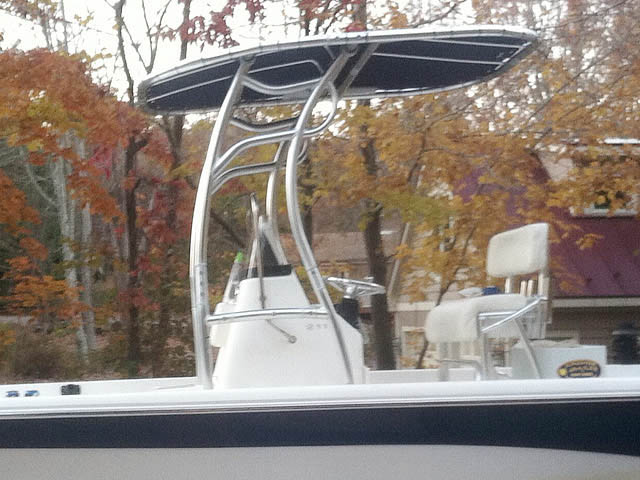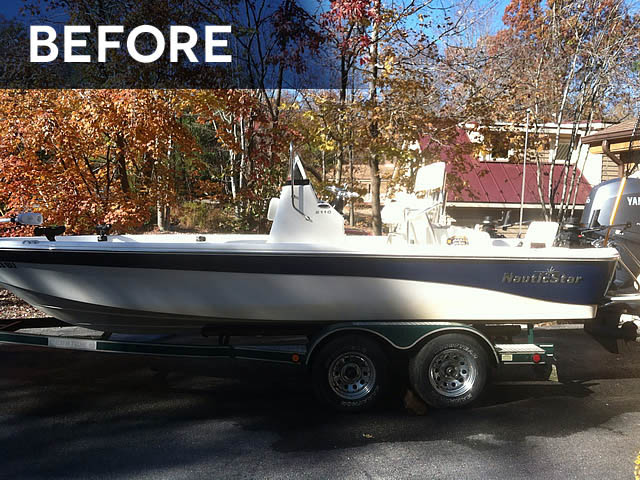 Customer's T-Top Review:

"This T-Top is the best addition I have made to my boat. The design, fabrication and overall quality is excellent. The install was easy with two people and is VERY STURDY. I would recommend this T-Top to anyone. Great product!"
Brian Gearhart
Huddleston, VA
USA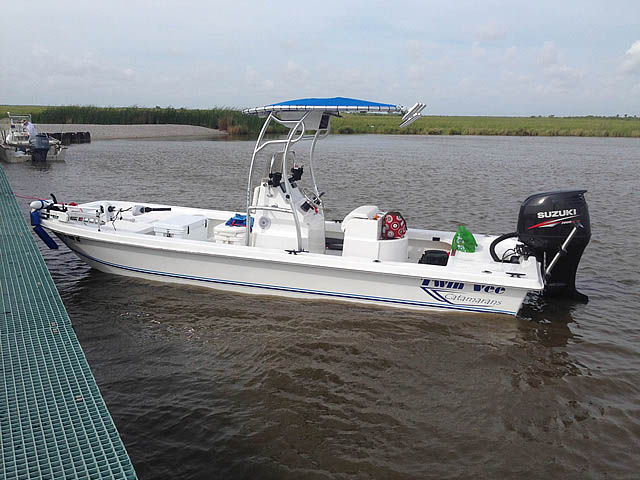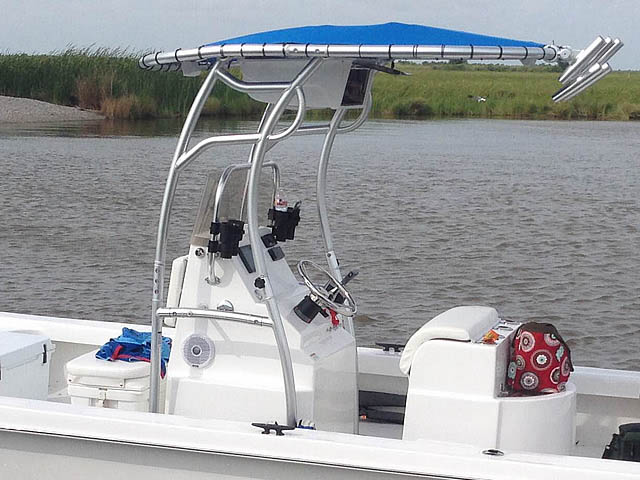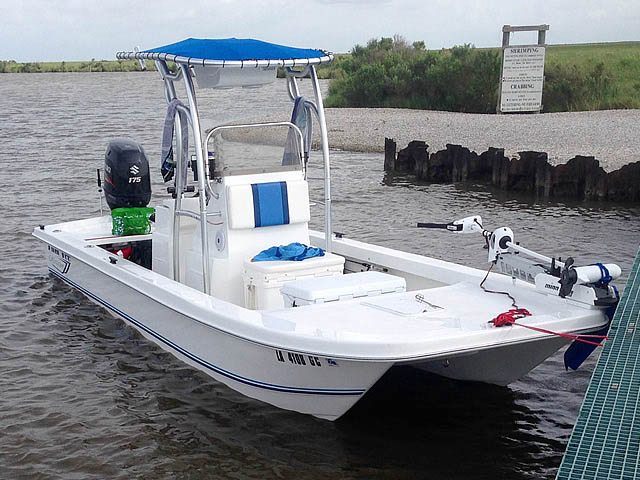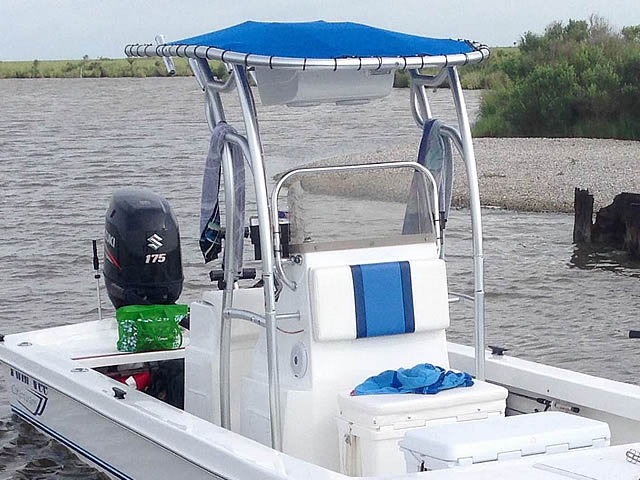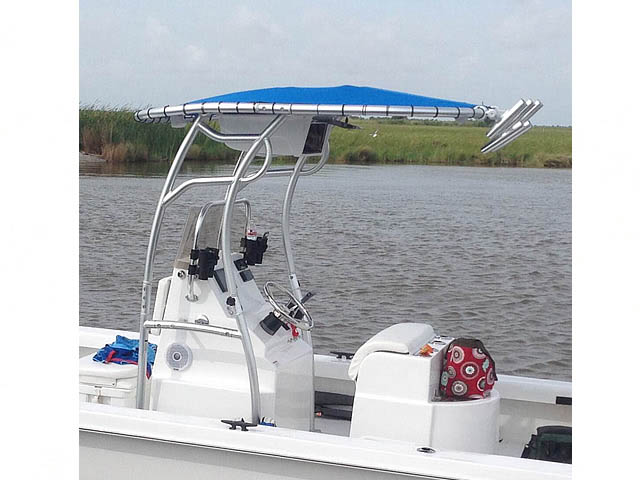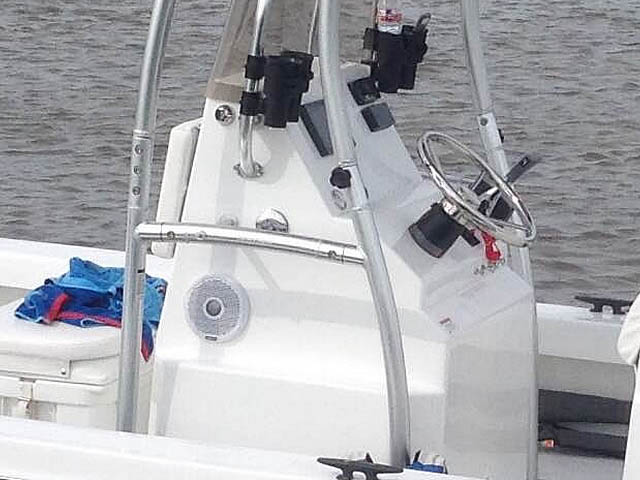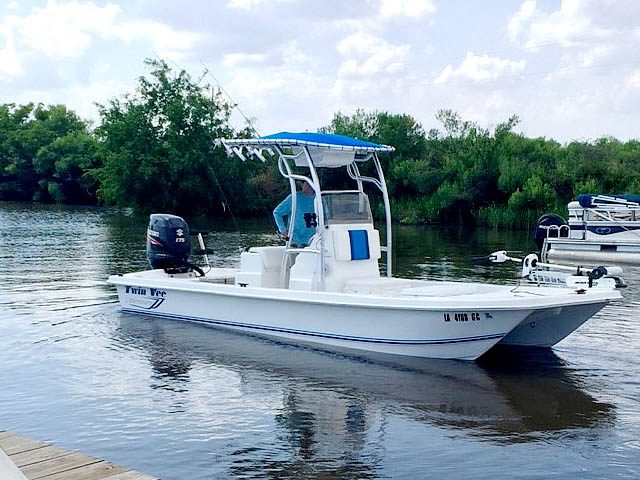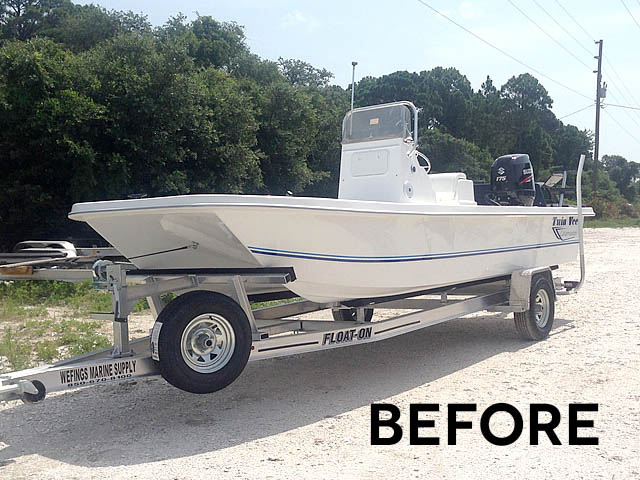 Customer's T-Top Review:

"Love that it keeps me out of the sun!!! it is nice to have in rough conditions gives you something to hold onto. I added the flood light which make it nice for early morning runs. Also added speakers to the electronic box, which added to the sound quality when running. These accessories make our boat look modern on the lake or in the bay. All work great and are used every weekend of the season. Thanks for the great workmanship of the equipment. See you on the water."
Rod Broussard
Youngsville, Louisiana
USA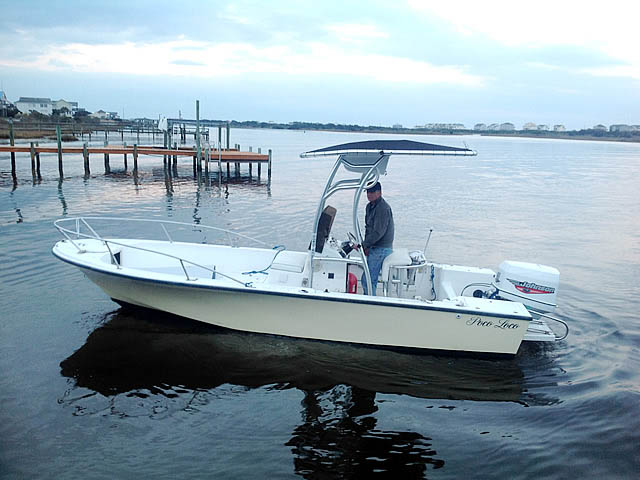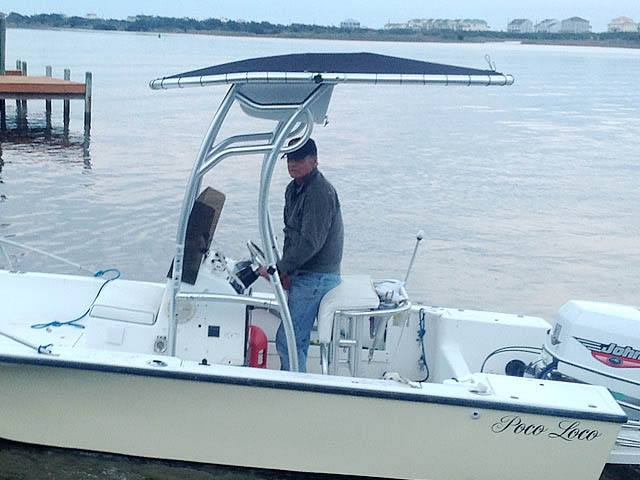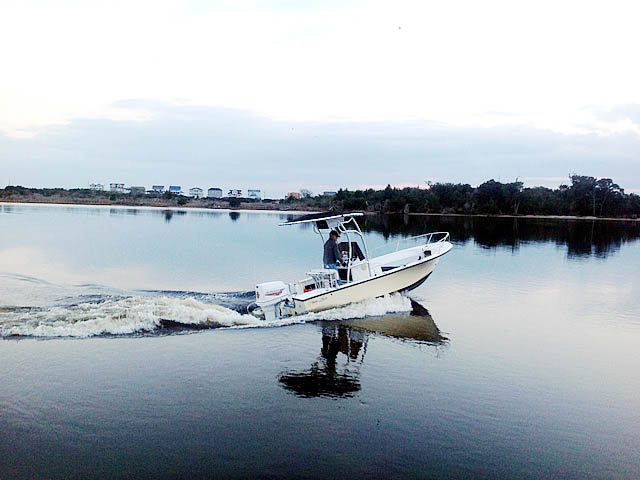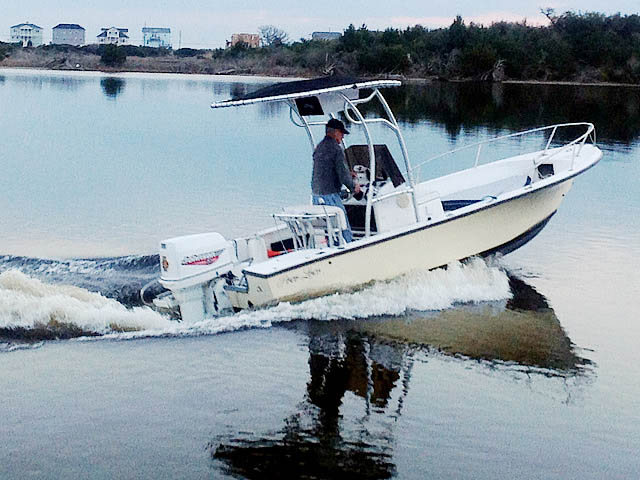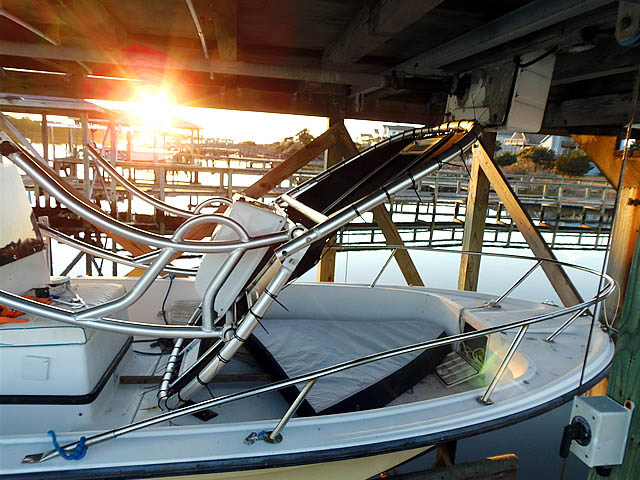 Customer's T-Top Review:

"I am impressed and excited about my new T Top. It was easy to install and
Looks great. The kit had exactly the right number of parts and was shipped without any damage. I was particularly impressed by the slick design, all the pieces fit perfectly and the strength and quality were apparent. I am a retired engineer and not easy to please. The T Top folds down and fits like a glove under my dock which shields the boat from the elements."
Doug Ramsey
Greensboro, NC
USA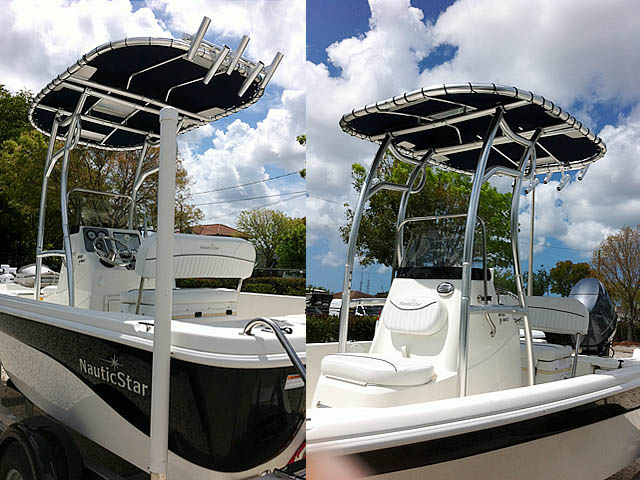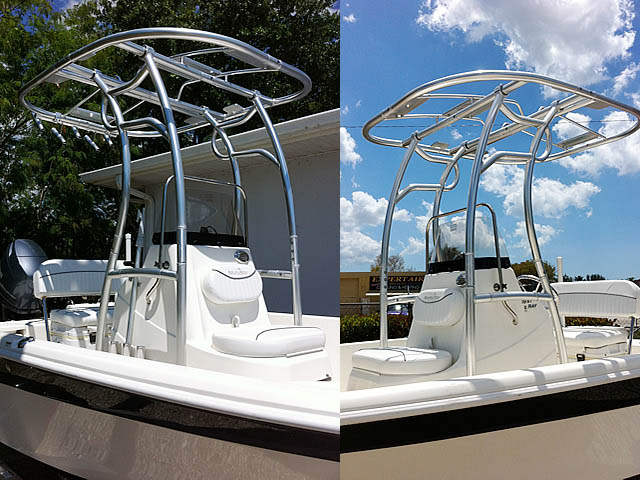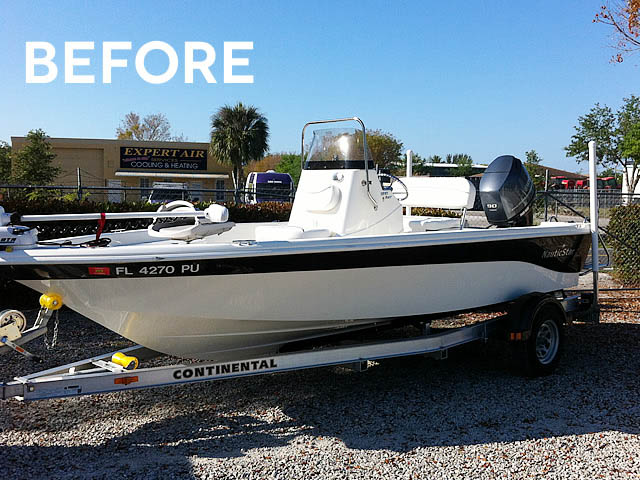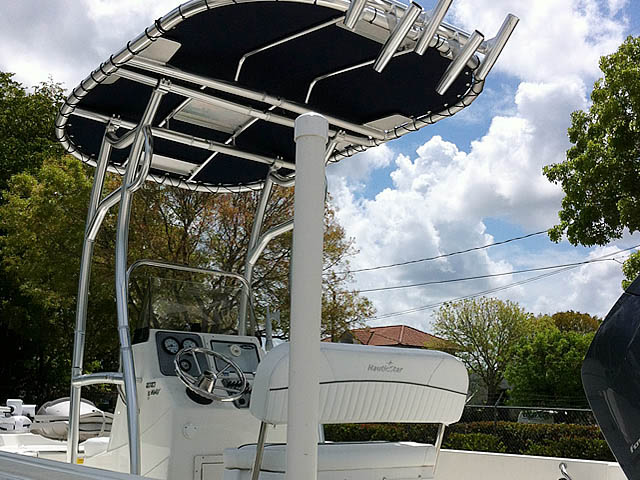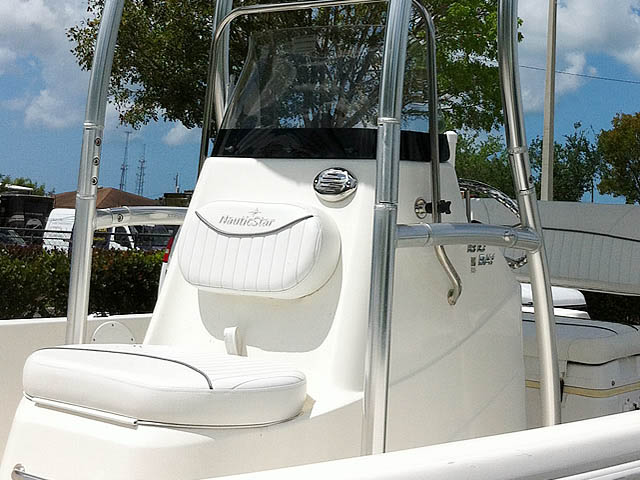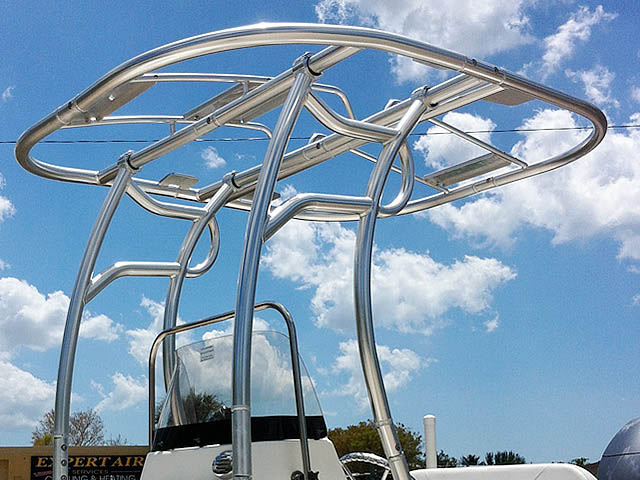 Customer's T-Top Review:

"I'm very happy with The 600 series TTop I like the option to tilt it down if I have to. Was impressed of construction and how easy it was to install. It only took me 5 hours to get it framed up course I done it myself, do like instruction say have help as it would be faster. I let mine sit for a week to let adhesive cure I believe it helps the sealing part per instructions of sealant.
"
Dale Stoll
Naples, Florida
USA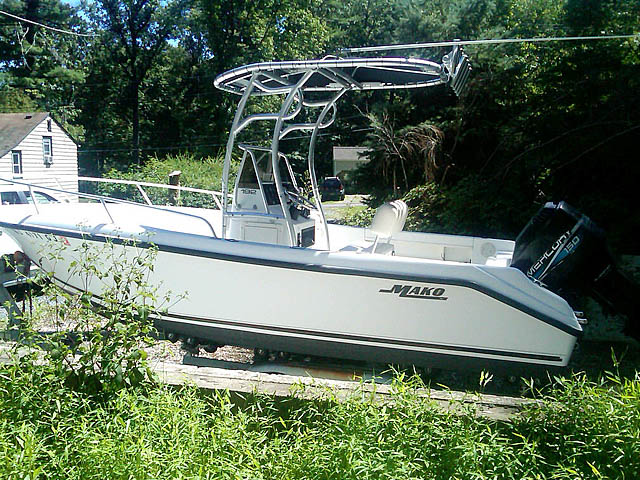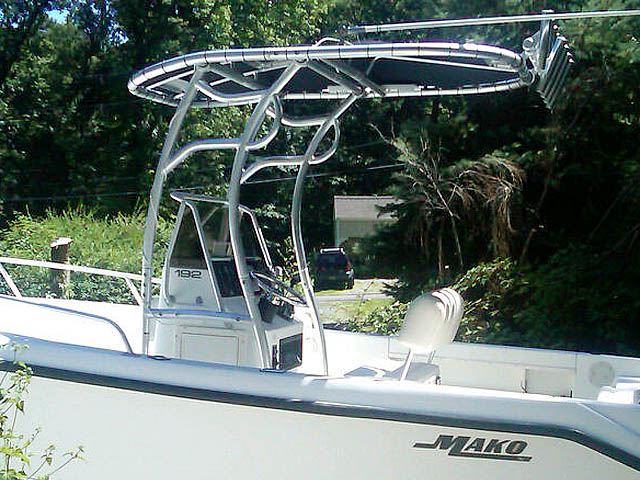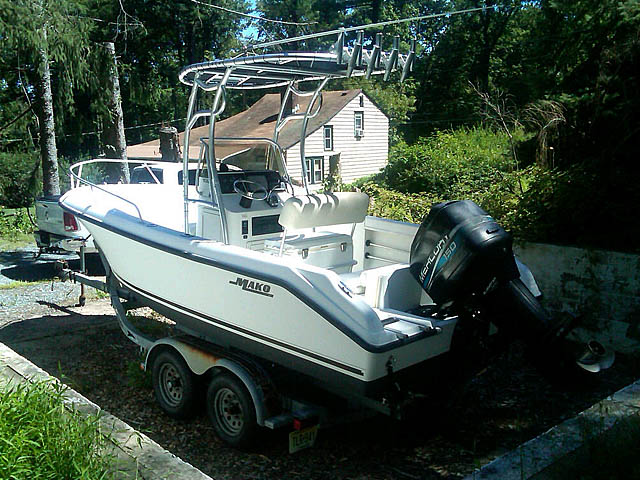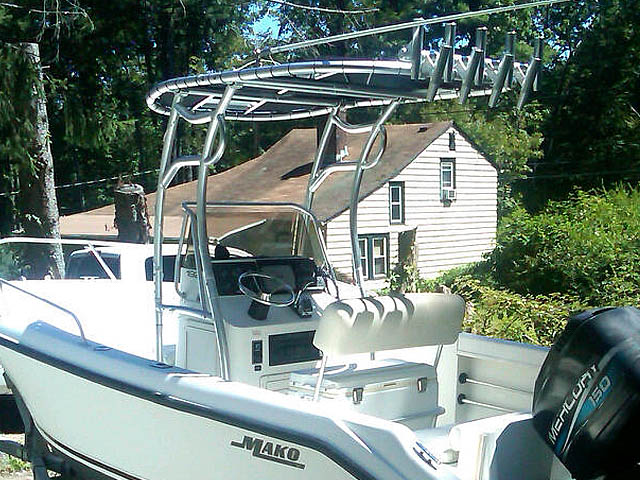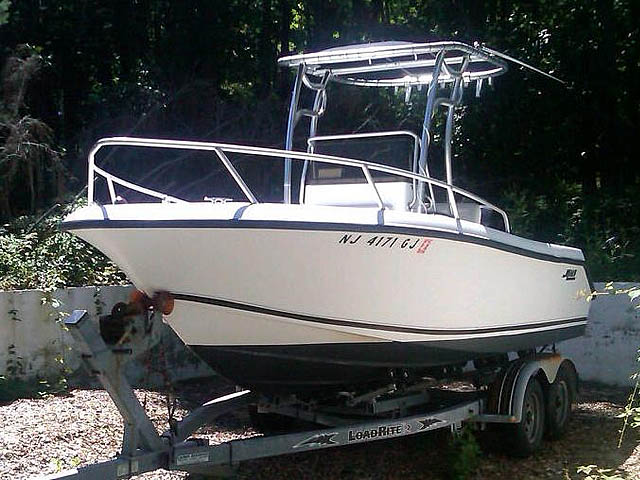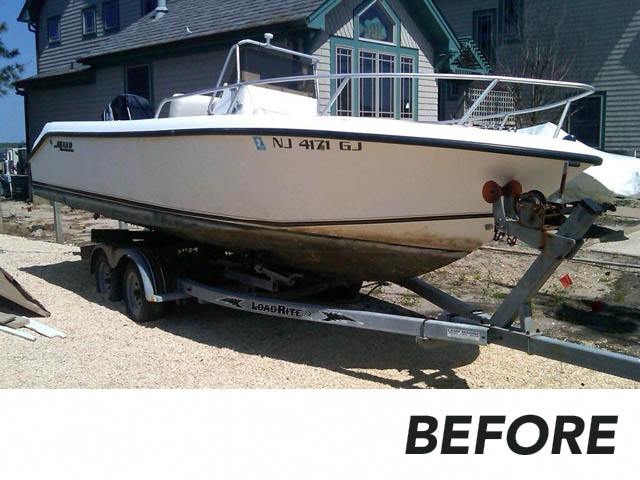 Customer's T-Top Review:

"I purchased my Mako shortly after Hurricane Sandy hit NJ and did some serious scrubbing! After new electronics, bottom paint and an SG-600, the boat is completely transformed aesthetically and functionally! The accessories have been great and having the folding capability of the SG-600 allows me to store it inside without removing the top all together. I am looking forward to adding the LED lights for the 215 season!!! One of the selling features to me was the 2" frming for the t-top. It is as sturdy as you could ask for and offers great area to hang on in choppy seas!!"
John Taylor
Madison, NJ
USA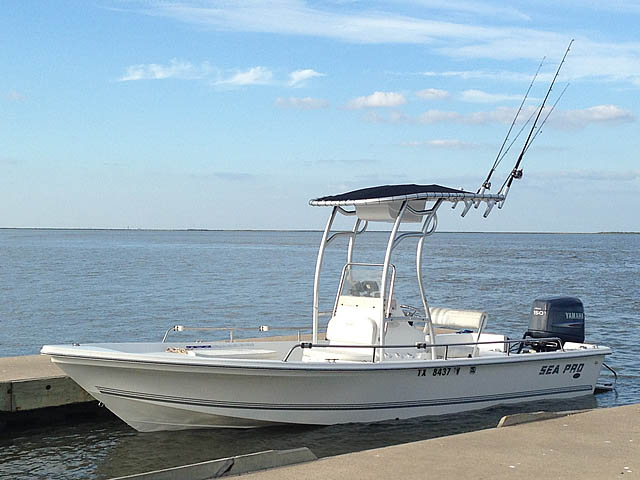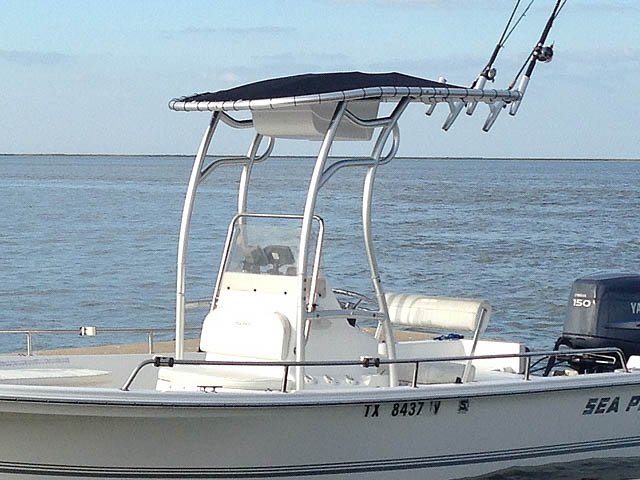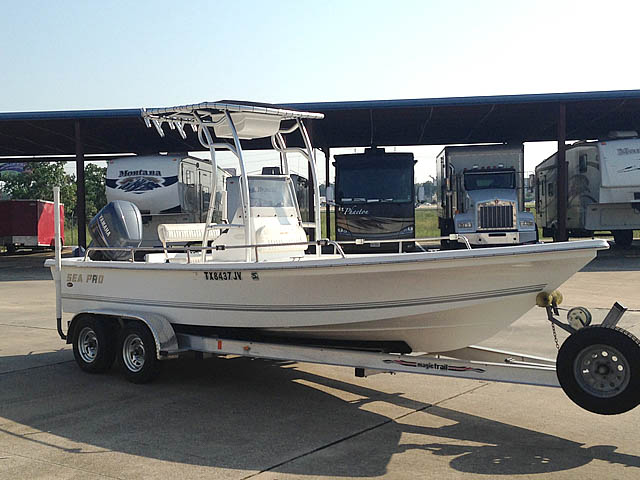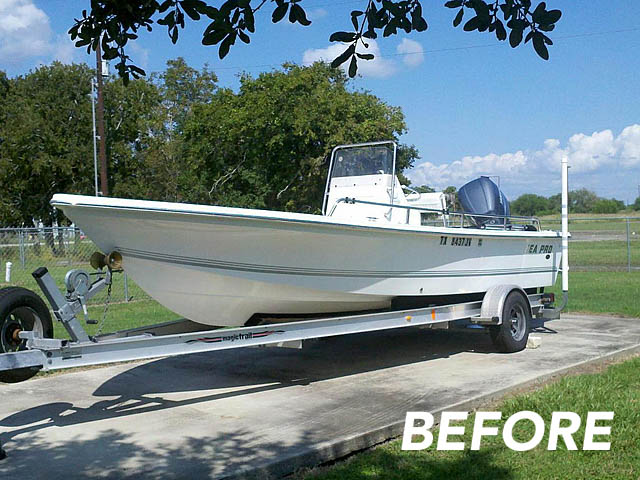 Customer's T-Top Review:

"I thought I had an awesome boat before I bought and installed my Stryker SG600 top, but WOW, WHAT A DIFFERENCE! Everywhere I go, I get positive comments. With the included standoffs installed, you will be amazed hot sturdy this top is. I've had the boat up to 55mph in smooth water and handled plenty of rough water so far, and not a complaint out of me. It was exceptionally easy to install this top with only one other person to help. I am glad I made this investment, and the quality craftsmanship will ensure it is around for many many years!"
Chris Faas
Louise, TX
USA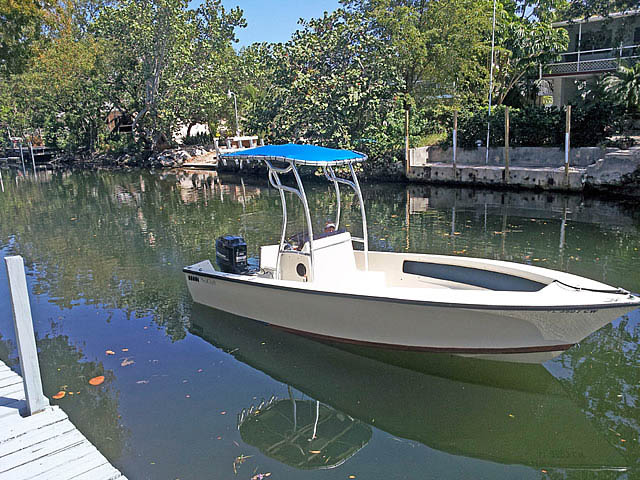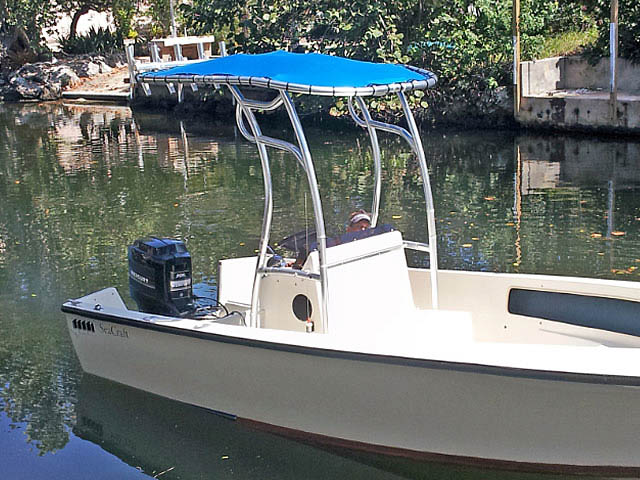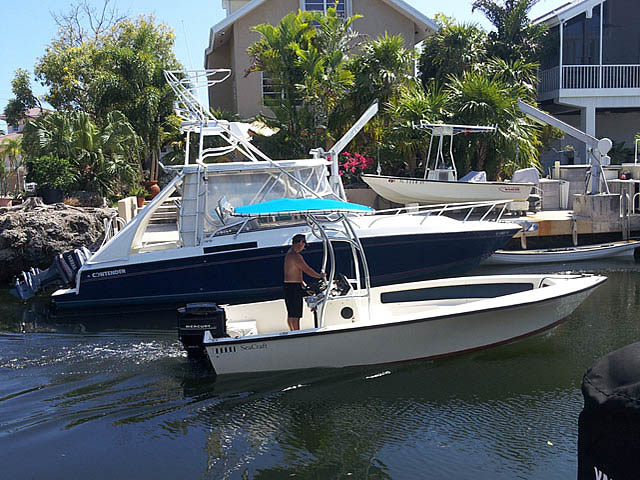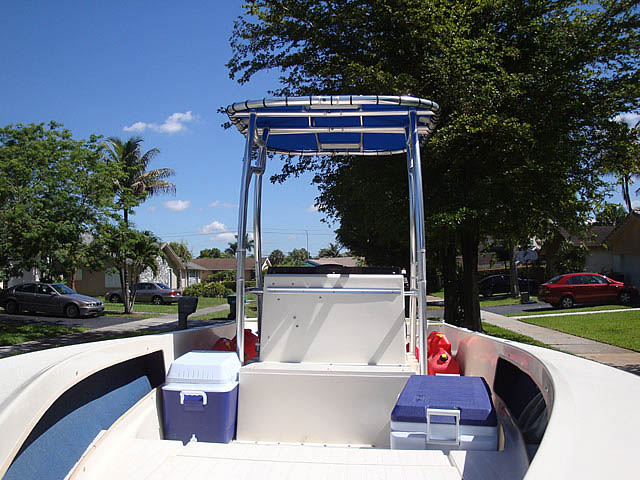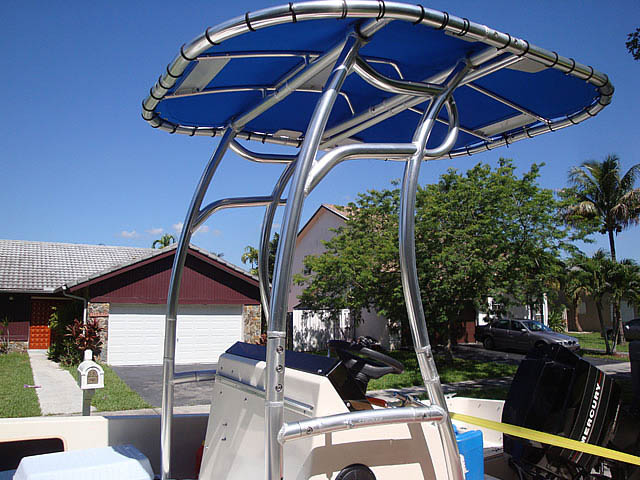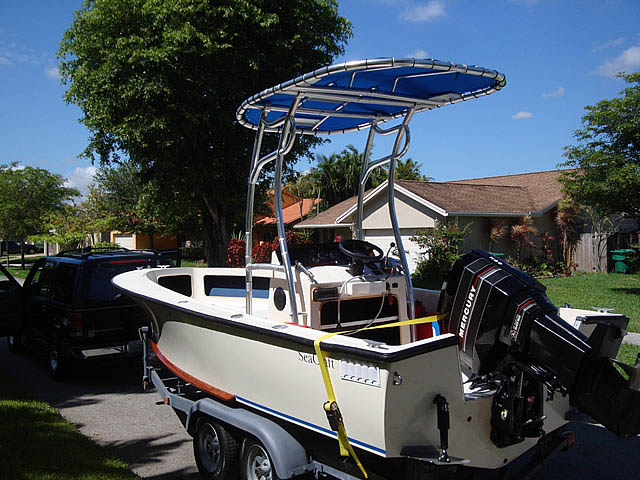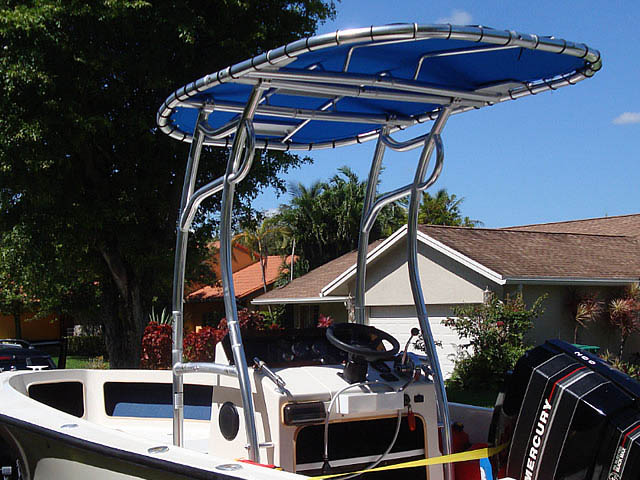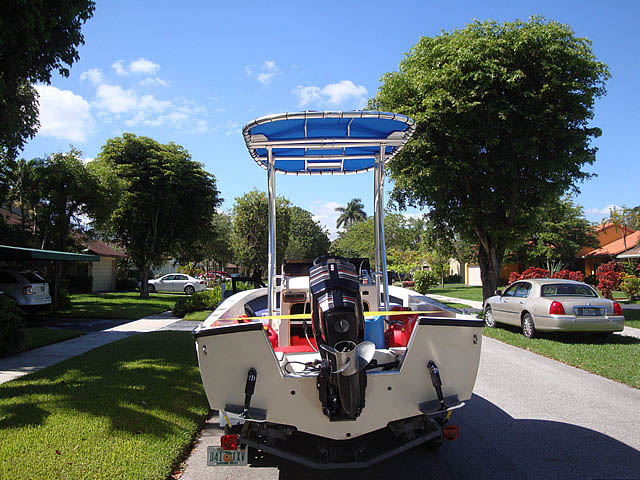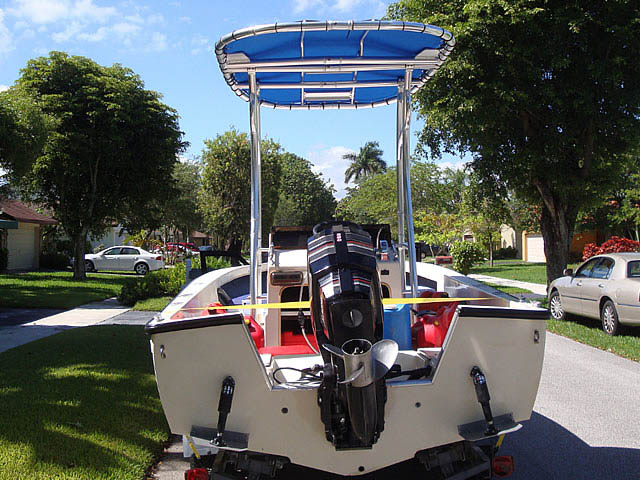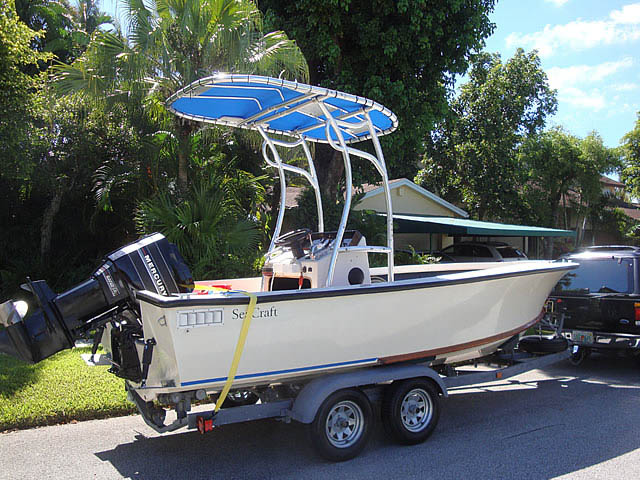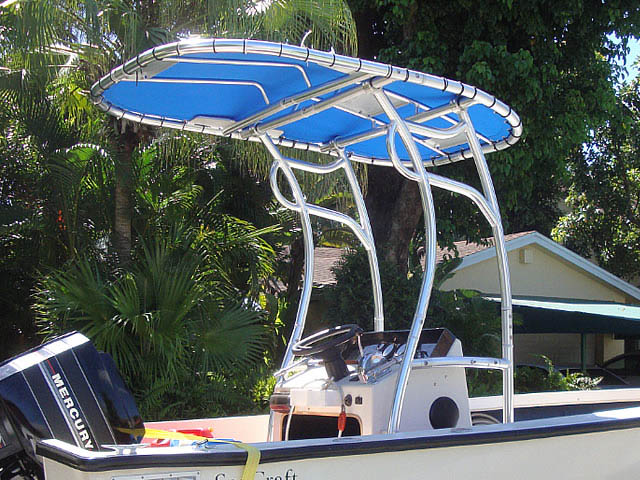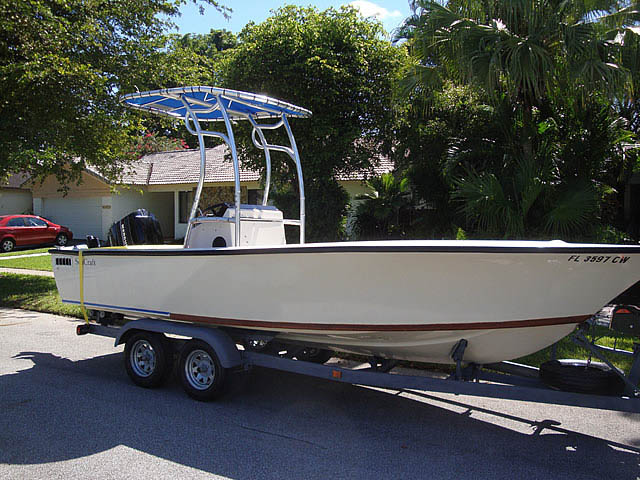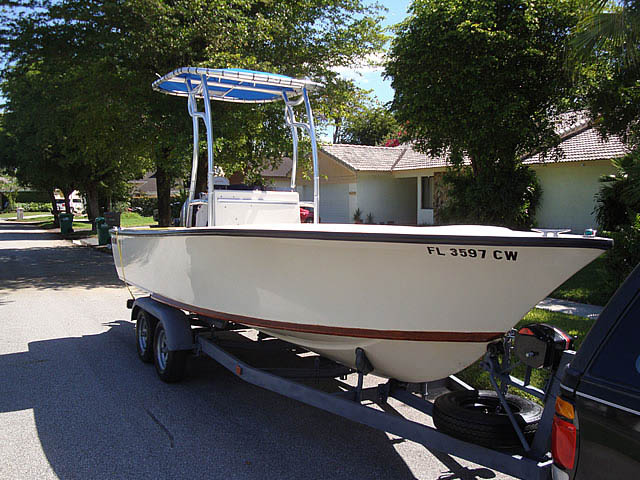 Customer's T-Top Review:

"The T-Top was very easy to assemble, all parts fit perfectly and with the help of the video it was a no-brainer. We have enjoyed the T-TOP very much for its beautiful lines and effectiveness adding beauty and appeal to our boat. We would recommend this product to everyone, it is a true value and anyone with a boat needing a T-TOP should buy it. Highly recommend!"
Lee Brooks
Miami, FL
USA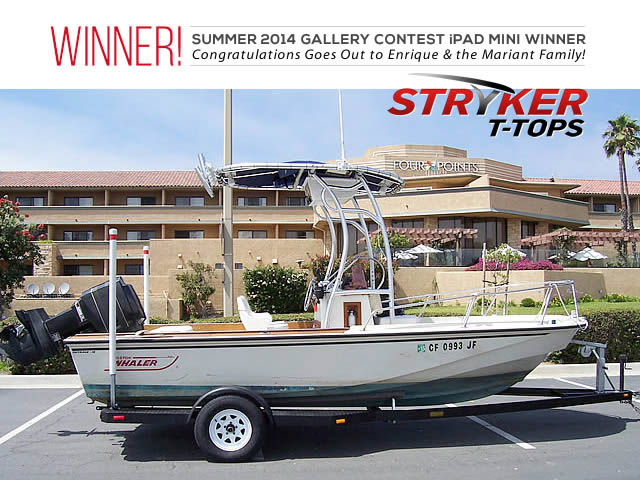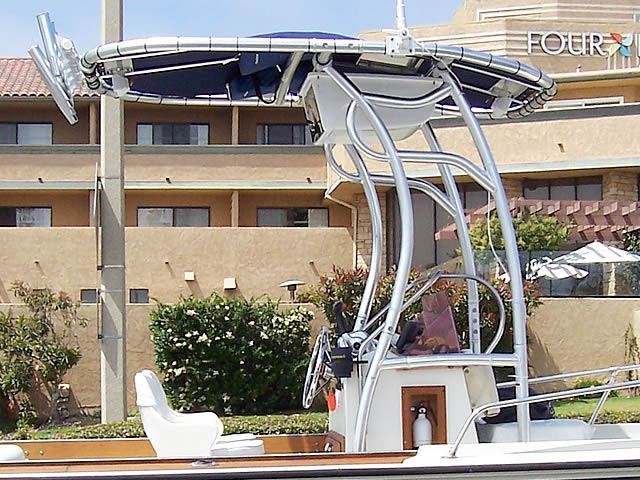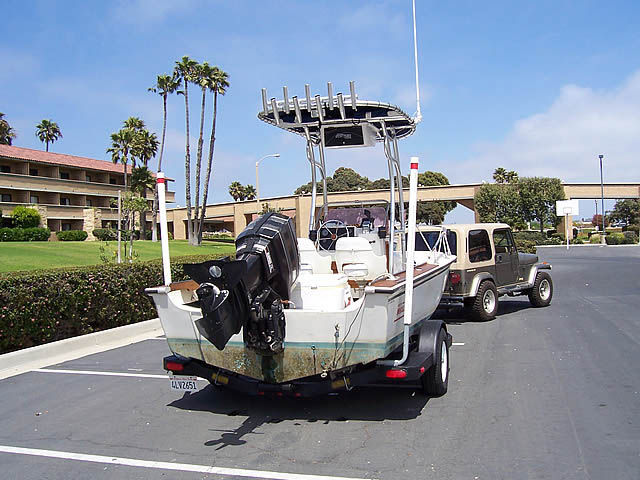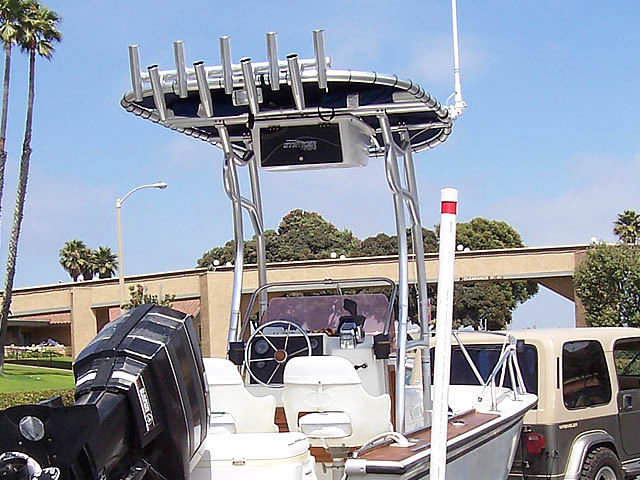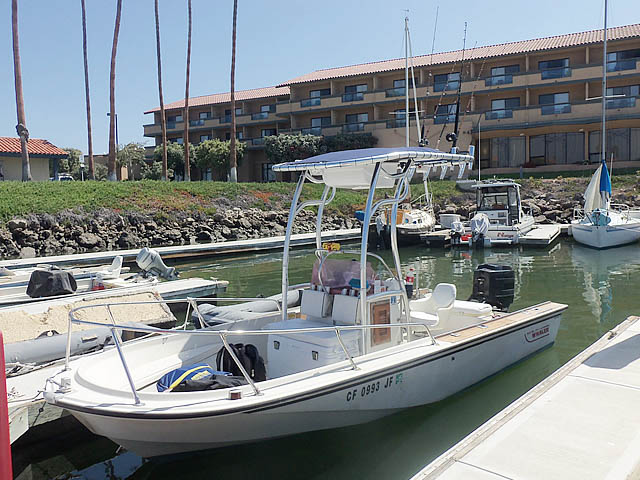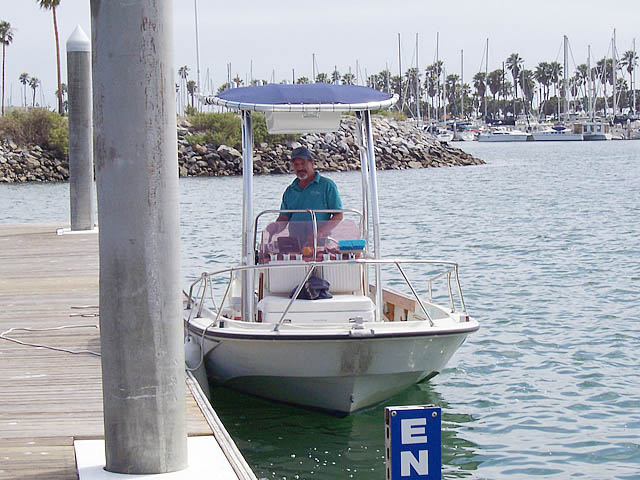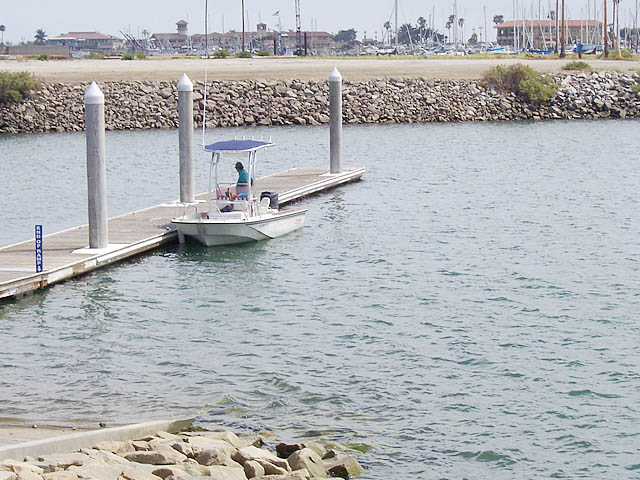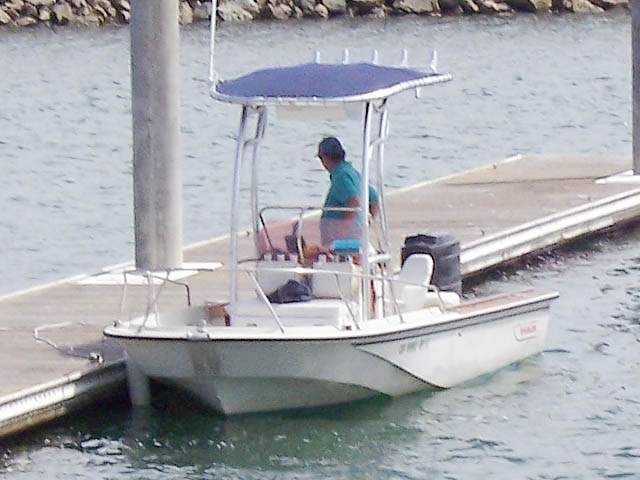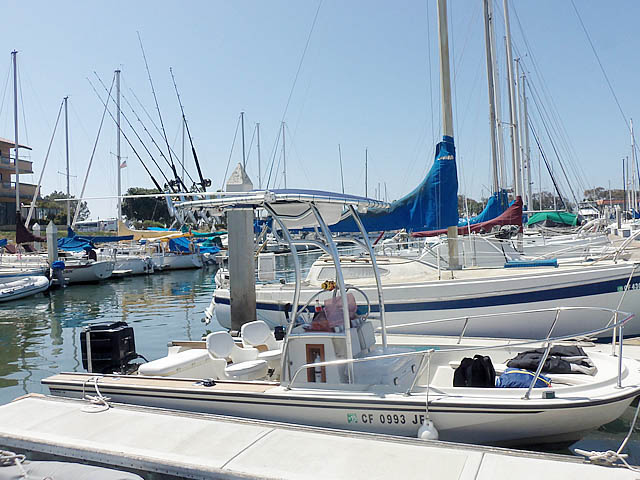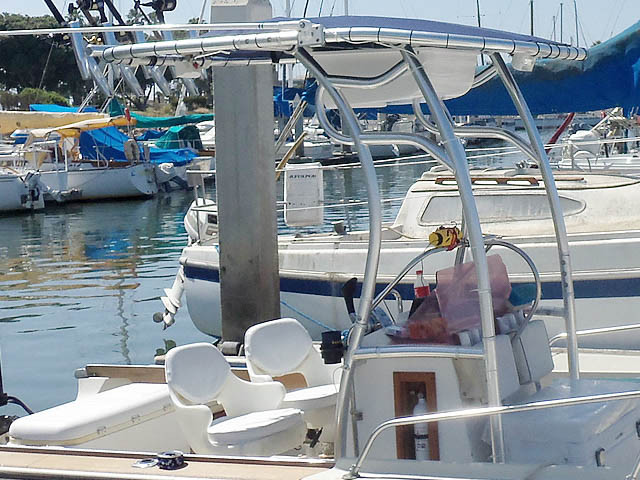 Customer's T-Top Review:

" My Stryker SG600 completed the final touch of my dream boat. I can't tell you how many people have been impressed on the craftmensship and design of this t top.My special thanks to steve in custom support for all his help in completing all my orders. Thank you Stryker"
Enrique Mariant
Thousand Oaks, California
U S A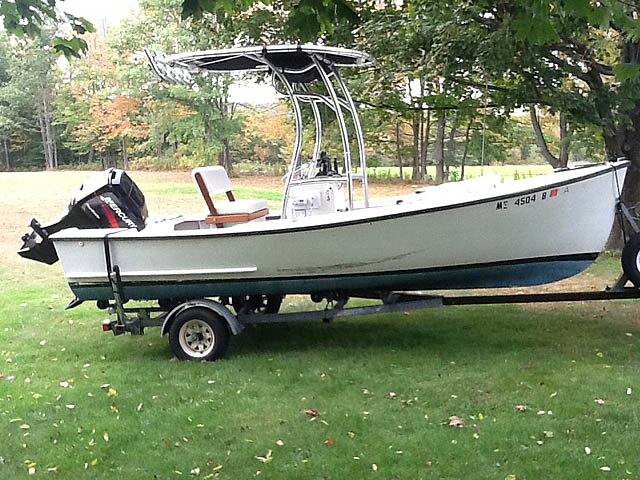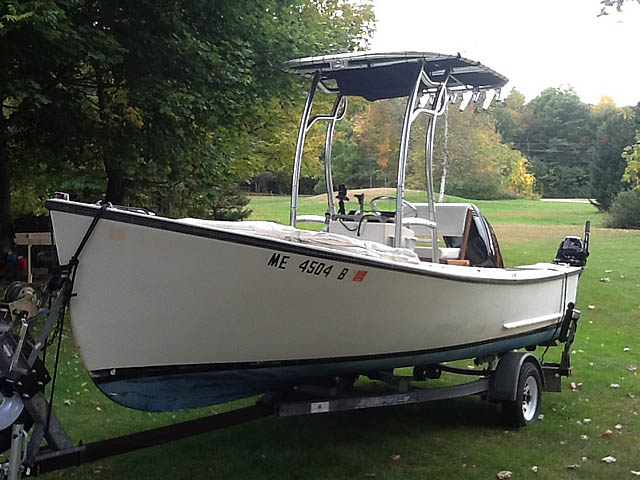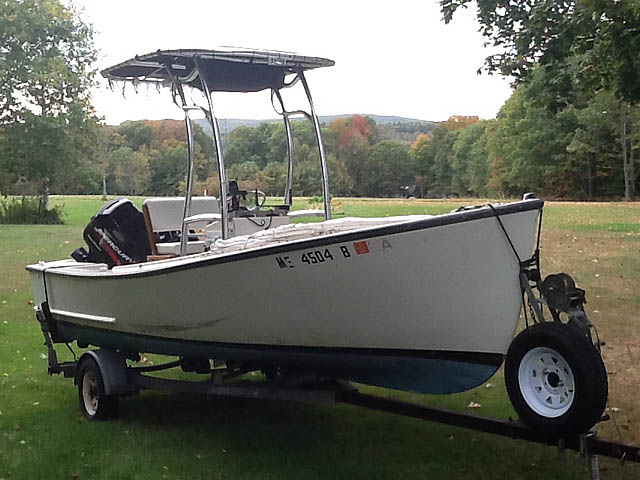 Customer's T-Top Review:

"My boat is a 19' Seaway, but feels a lot bigger than that since I put the Stryker T-top on. I get complements all the time on how great it looks. Just the shade, storage and rod holders alone makes a day out on the water a LOT more enjoyable! Thanks Stryker!"
Jamie Hannum
Winthrop, Maine
USA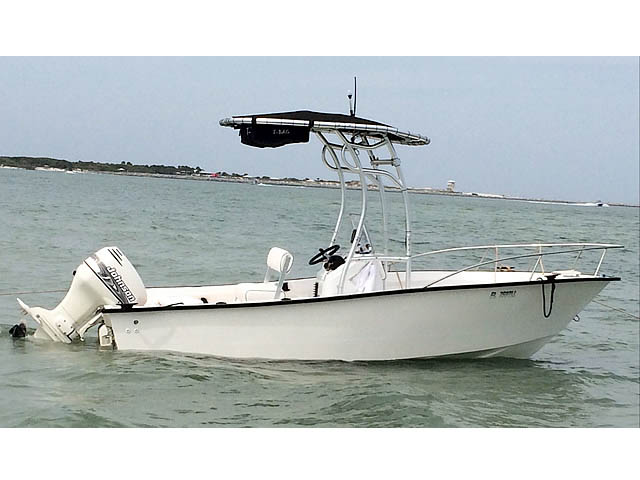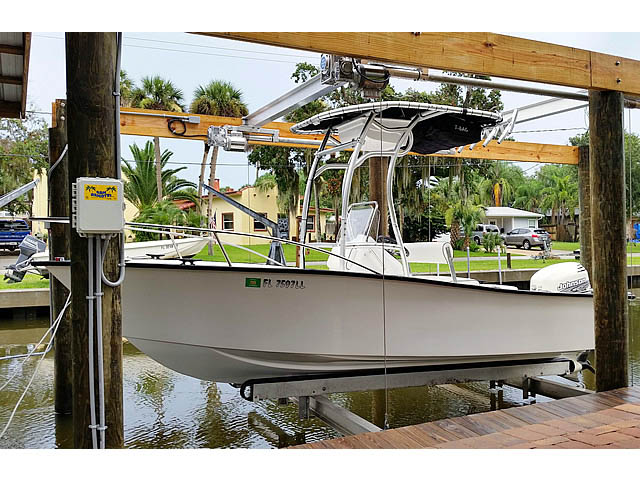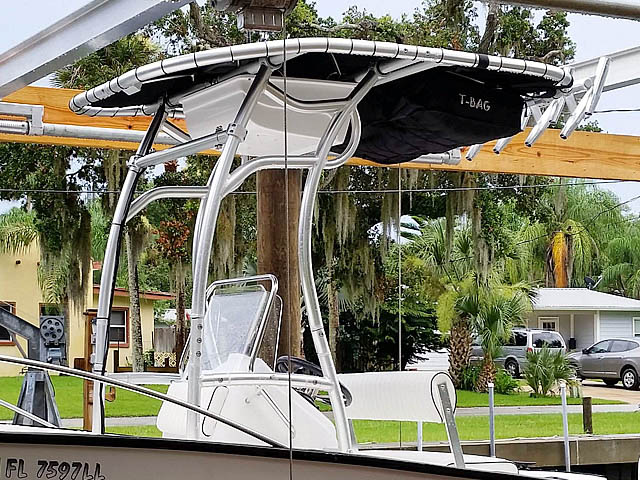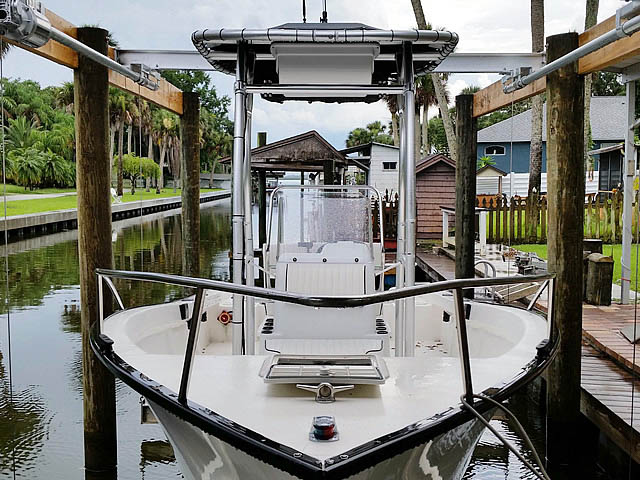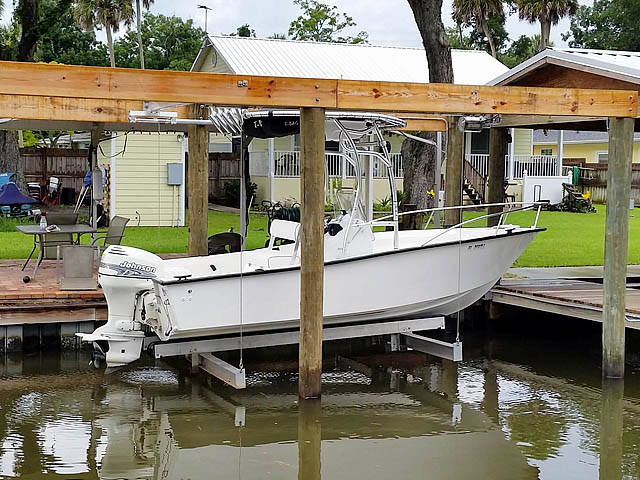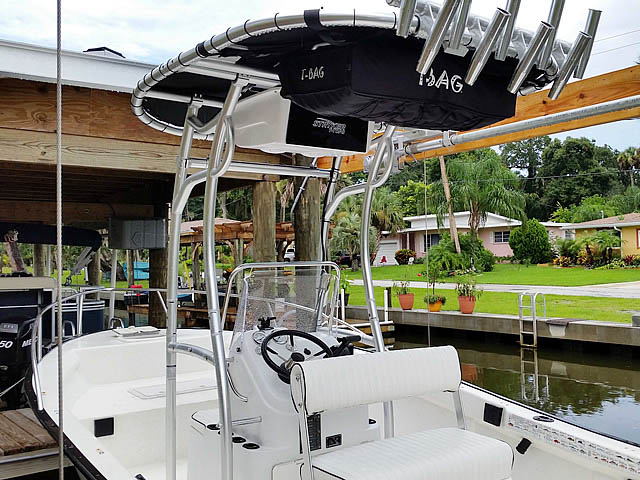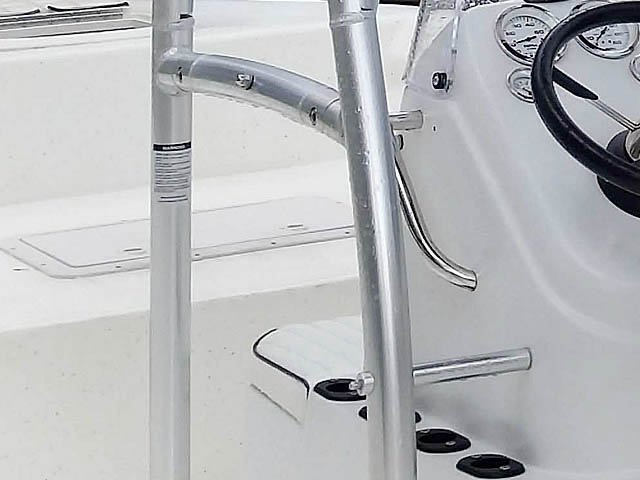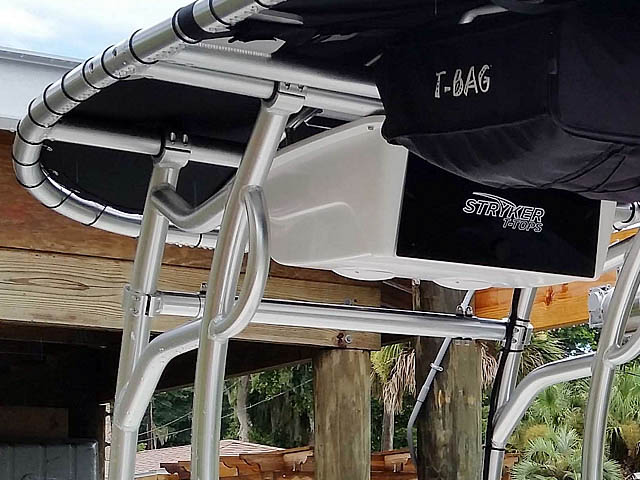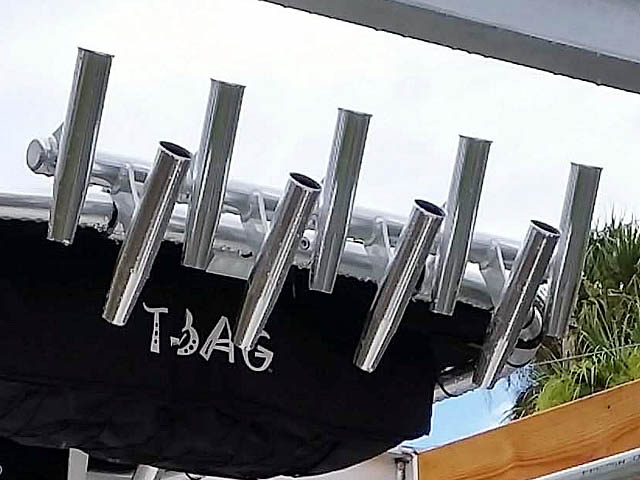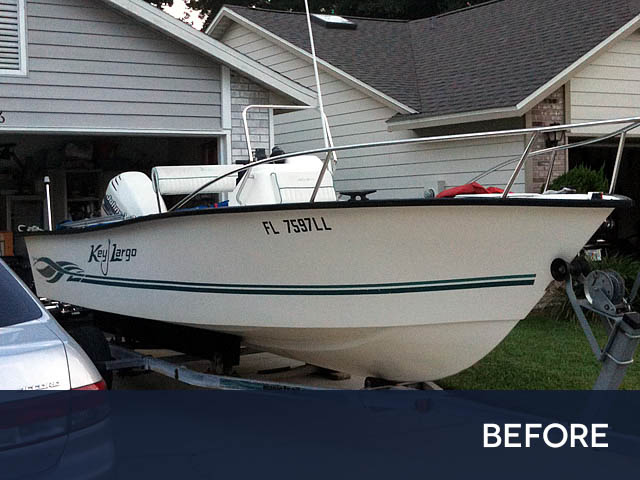 Customer's T-Top Review:

"I got the t-top as a Christmas present and could not be happier. The installation was a breeze and it fits the boat perfectly. The top provides a very good amount of shade and additional storage for poles and dry items. I also got the electronics box and rod holders as additional add-ons. LOOKS GREAT! "
Thomas Shipman
Port Orange, FL
United States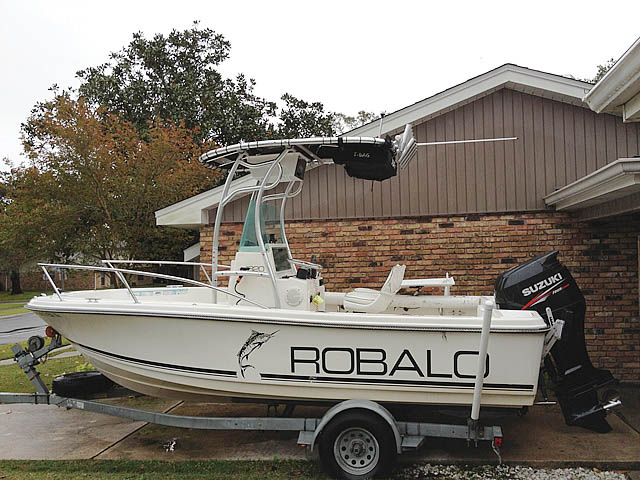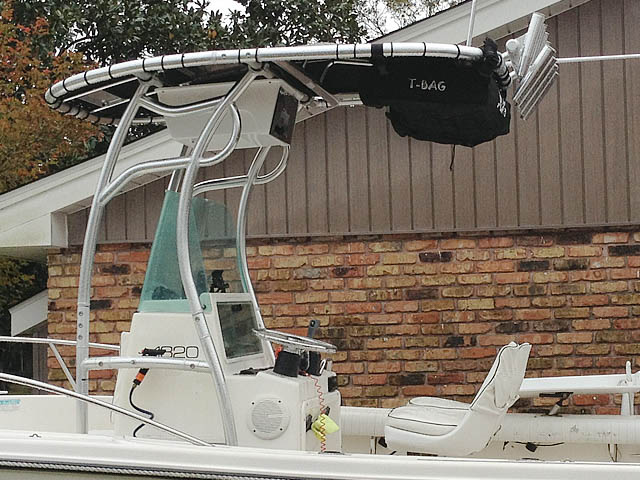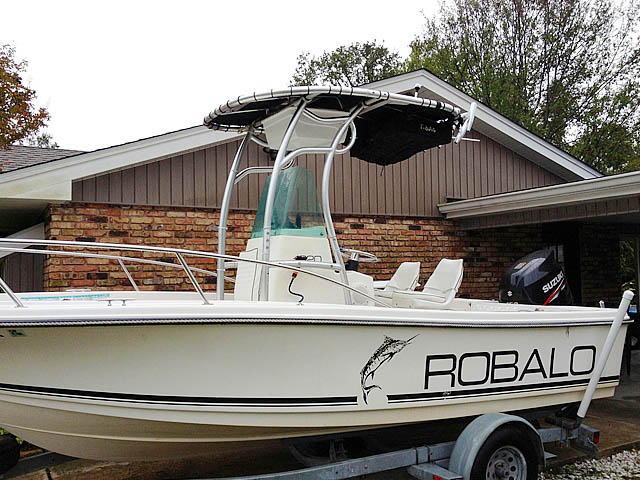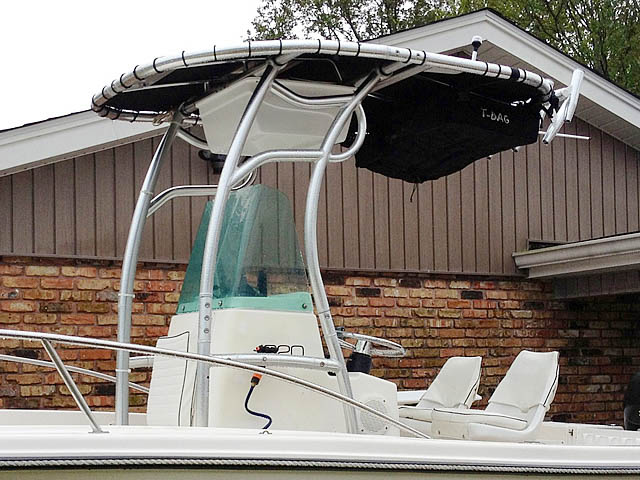 Customer's T-Top Review:

"This Stryker ttop has changed everything for the better! It fits perfectly, looks great, and is more functional than I ever could have imagined. I have twice the storage capacity, no more Bimini top in the way but still have shade when I need it. Lights are up top so I can be seen from further distances, rod storage, you name it! Best thing I have done to the boat yet! "
Jason Klein
New Orleans , Louisiana
USA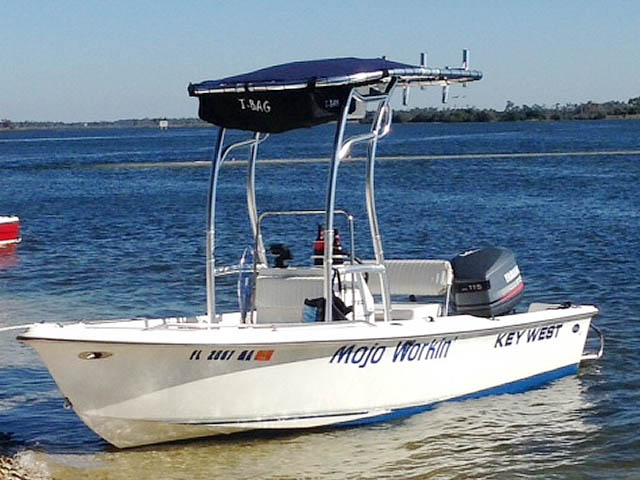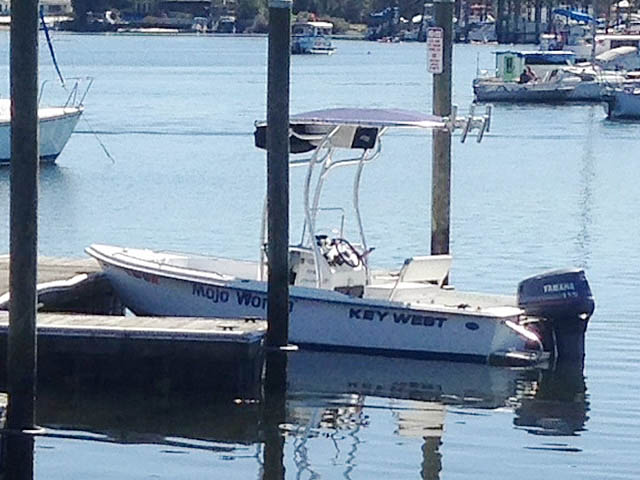 Customer's T-Top Review:

"I love my T-Top and the rocket launchers and electronics box!!! The install was easy and quality is excellent. Great, clean welds and solid as a rock! I had help putting the top in the boat but installed the canvas, rocket launchers and electronics box by myself, thanks to the inventor of zip ties!!!!"
Troy Strawder
lecanto, Fl
USA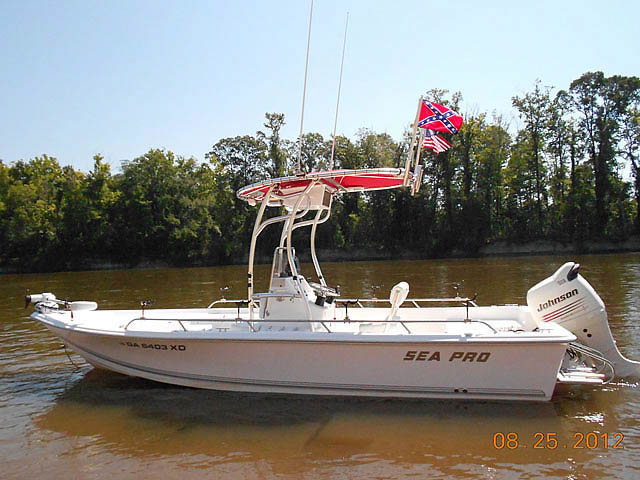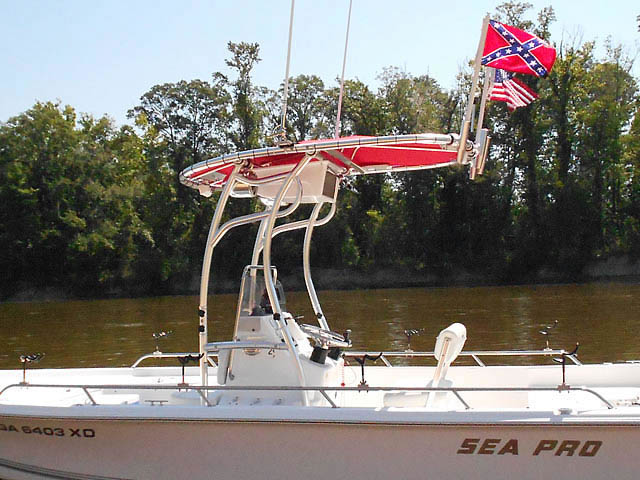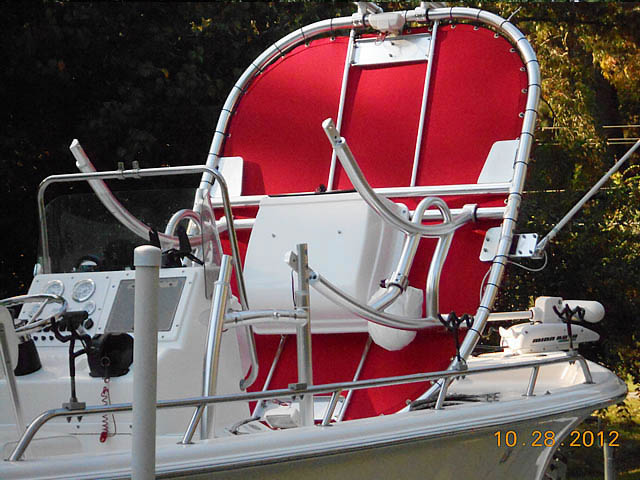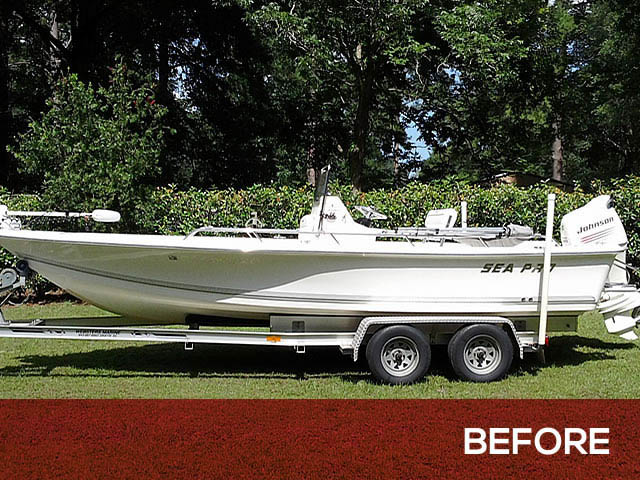 Customer's T-Top Review:

"Why hell yea we are happy with our STRYKER T-TOP. We have the best and I do mean the best looking boat in this part of the world. When we go out we have to leave an hour before so we can talk to everyone when we stop at the store for gas and ice. We have had people to chase us down to look at it. We love it and we are very proud the we did the work ourselves. We really didn't need to talk to Stryker after we ordered our top because with video it was pretty easy. LOVE OUR BOAT WITH THE NEW T-TOP LOOKS GREAT AND RIDES GREAT. What else could anyone ask for? THANK YOU "
David Christian
Rincon, Ga
USA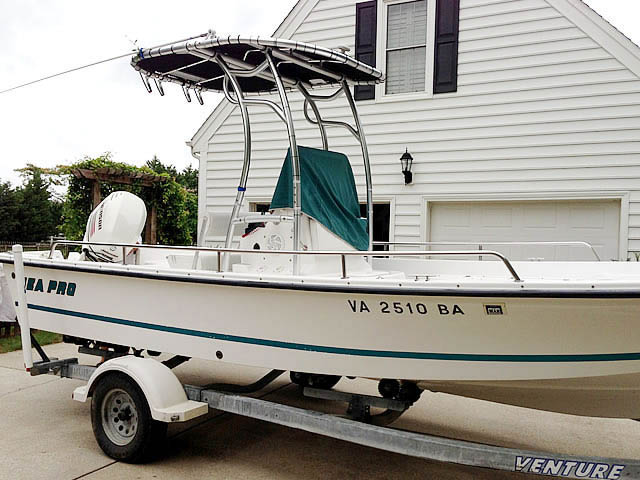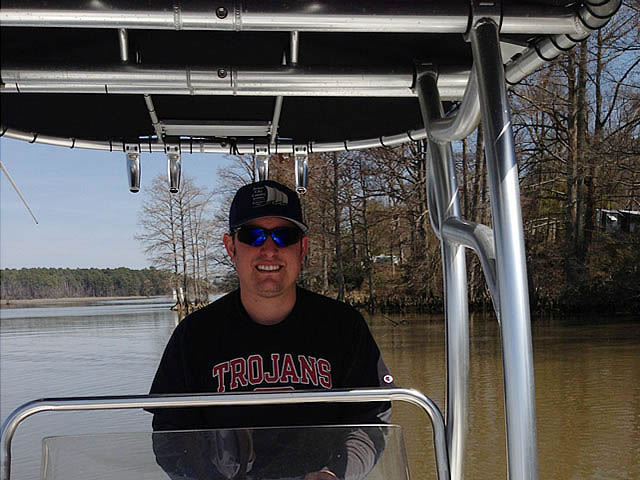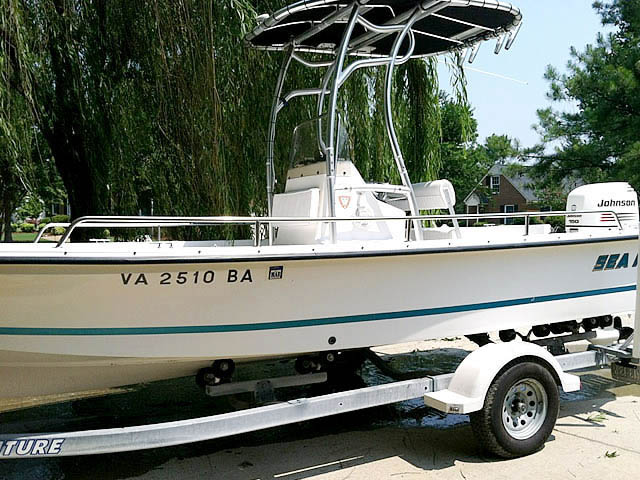 Customer's T-Top Review:

"This Stryker T-top not only looks sexy but makes your boat safer and more functional! Best investment you could ever make! Trust me out of all the money you could end up spending on a boat this one is worth every penny! Thank you Stryker T-tops! "
Jon Butcher
Williamsburg, VA
United States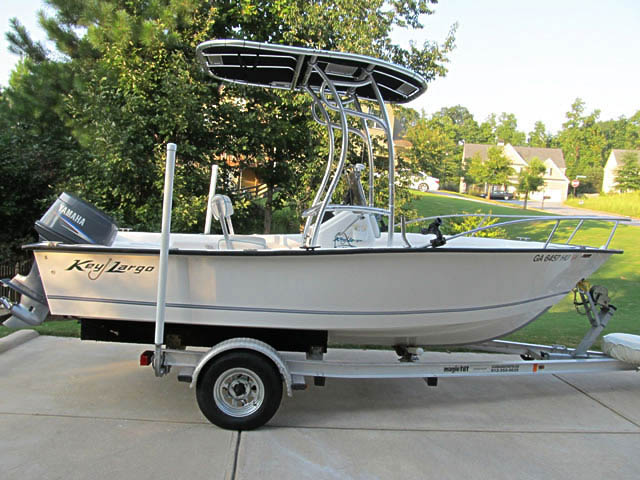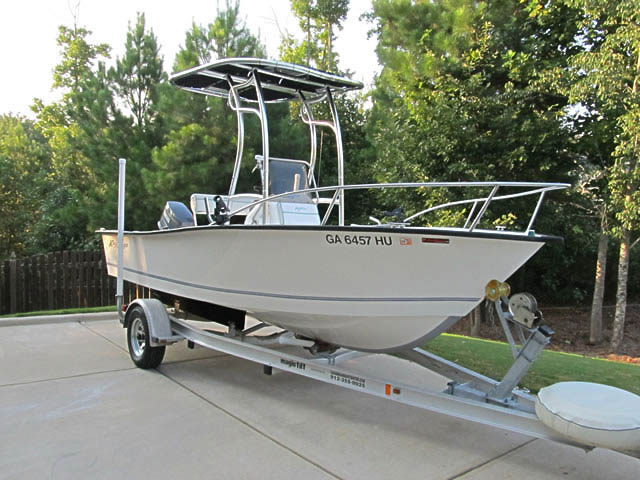 Customer's T-Top Review:

"The SG600 is a terrific addition to my boat. The lines flow well with the hull design and the structure is amazing. Beautiful welds, easy to assemble and super-functional. I only wish the rest of the boat were as well made! Thanks for a quality product - Fish on!"
Larry Combs
Cumming, GA
United States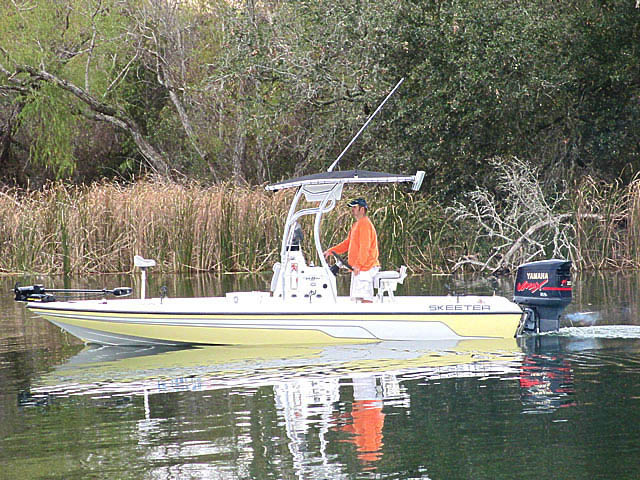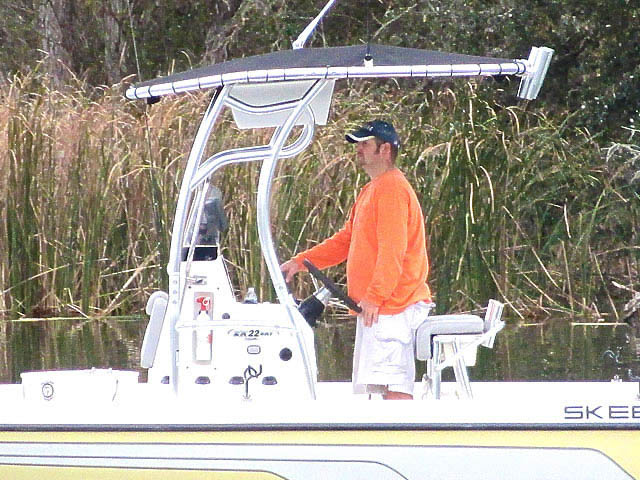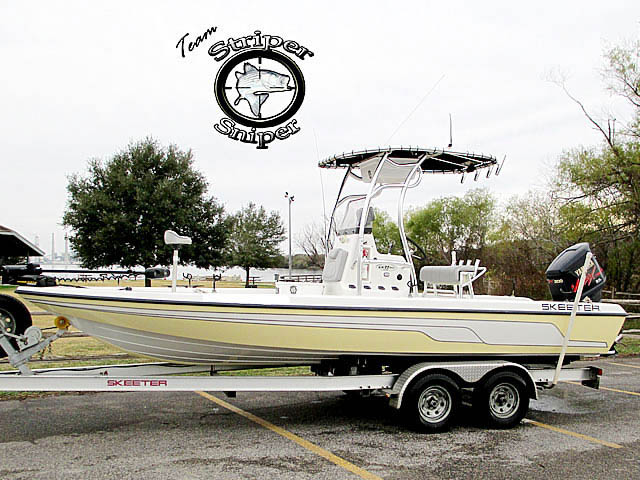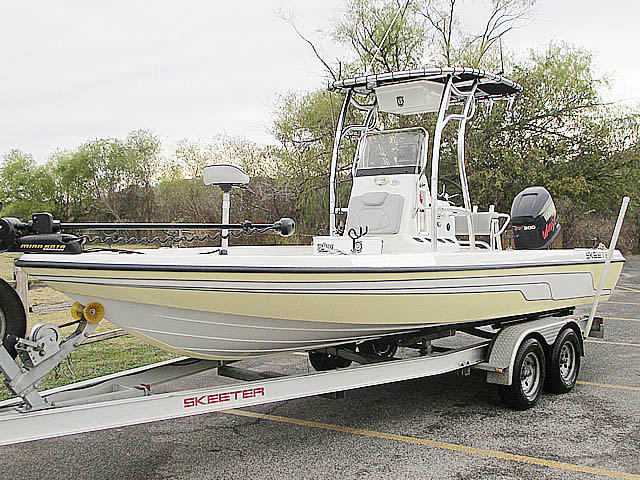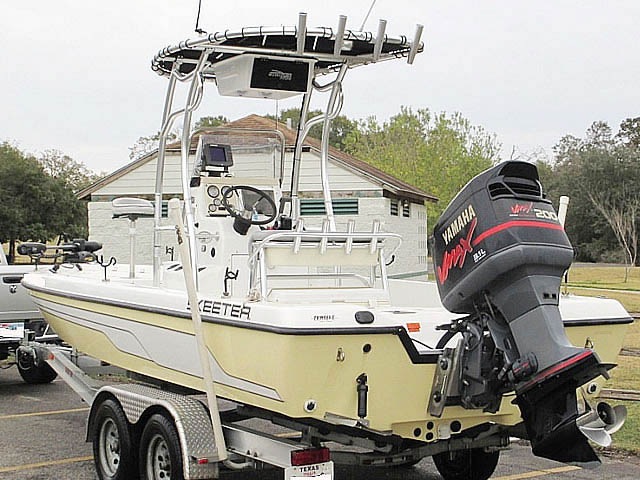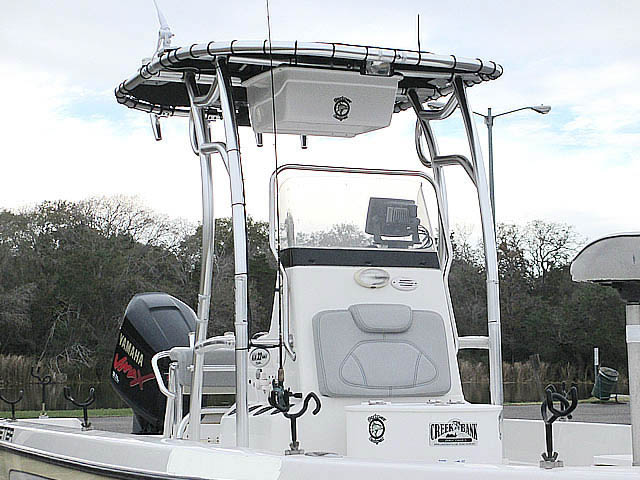 Customer's T-Top Review:

"The Stryker top is just as sturdy as any custom top on the market. I've seen a lot of custom jobs that only use 1 ¼ pipe. This two inch pipe makes it sturdier and looks 100% better. I added two extra standoffs and it is unbelievable how sturdy this top is. I have heard about bolt together tops not being sturdy, making noise going across the water. Not this one! I love it! I know this top will make fishing tournaments in the HOT Texas Summer sun much more enjoyable. Thank you Stryker for making such a good looking, sturdy and affordable T-top.

Team Striper Sniper"
Shannon Okruhlik
Fayetteville, TX
United States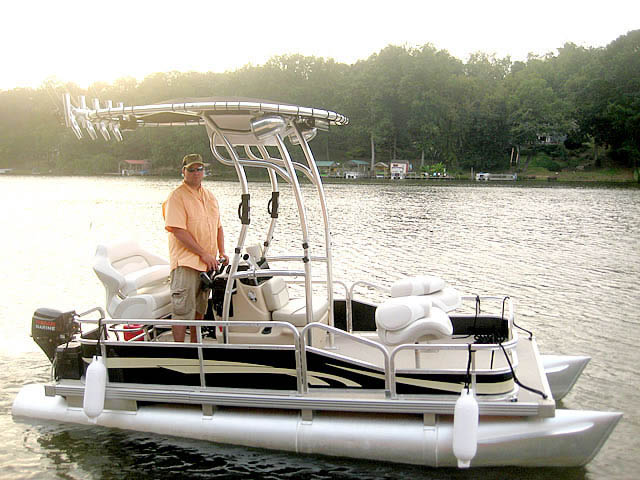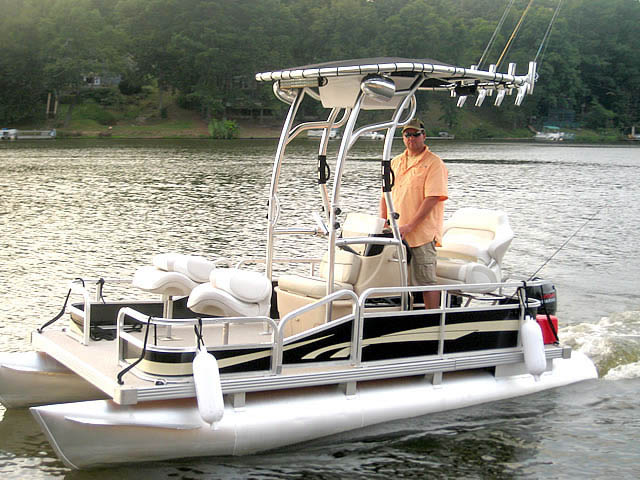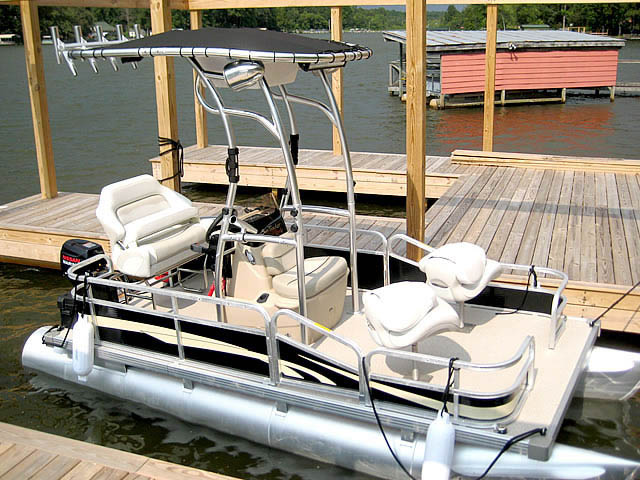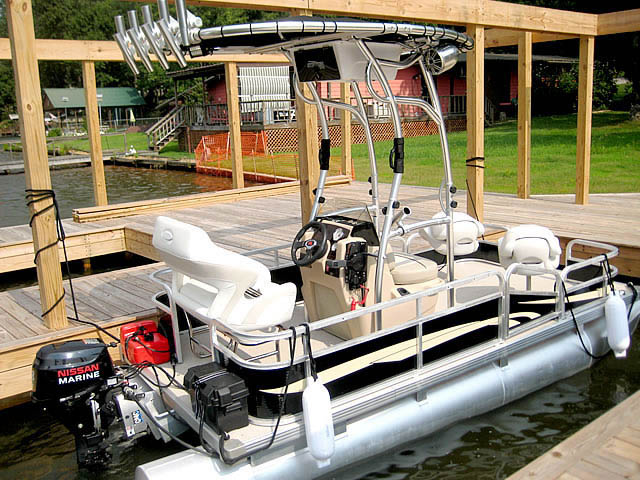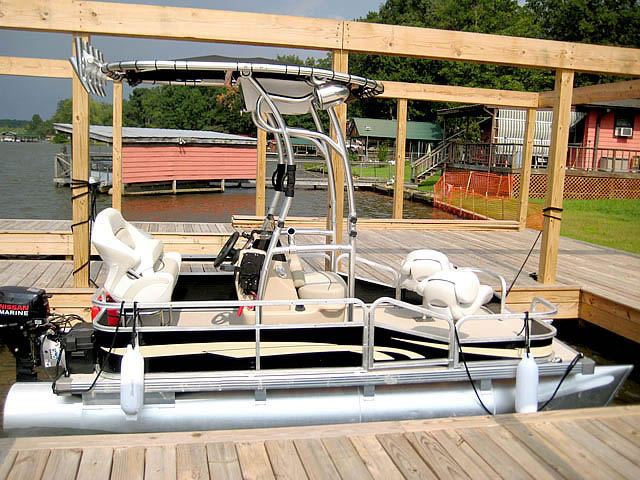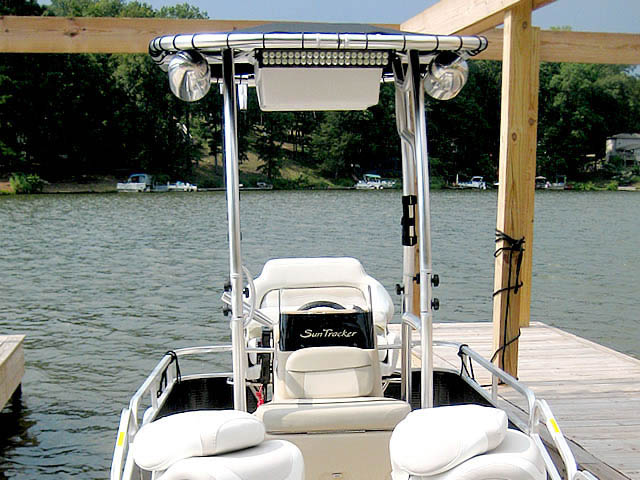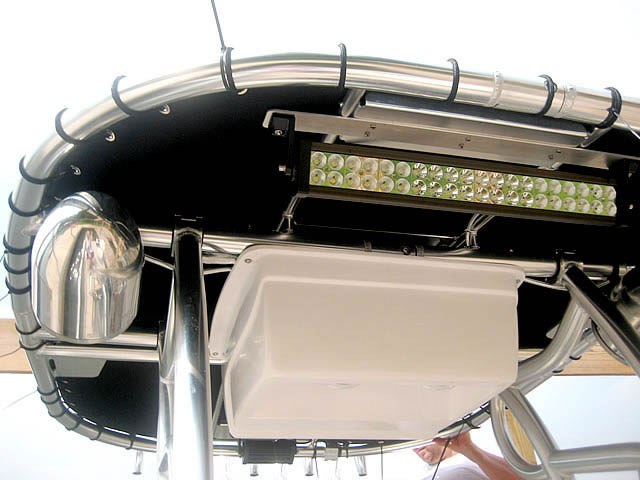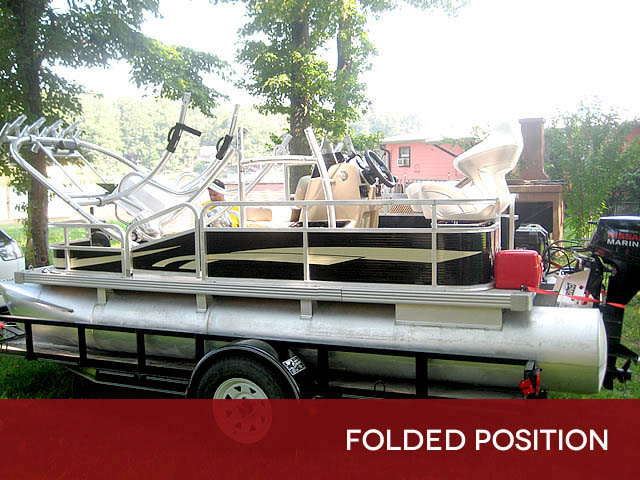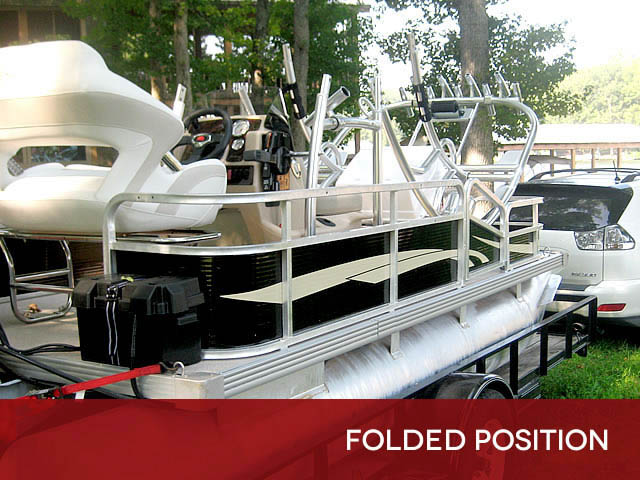 Customer's T-Top Review:

"Needed to renovate my small fishing pontoon and wanted an obstruction free perimeter for casting with a gulf fishing boat flair. Did a lot of research on-line and decided upon the Stryker SG600 T-Top and several Stryker accessories. The pontoon renovation included replacing decking, flooring, console, seats etc. Planned and designed everything around the SG600 T-Top. Goal was to finish and have in the water by Labor Day weekend. I had a very difficult time finding pictures of a pontoon with center console and T-Top to get ideas and just decided to take the chance and build it the way I wanted it to look and fish. I've received so many compliments and have been told it is one of the nicest pontoon fishing boats around. The Stryker folks have been very supportive and hopefully we can start a new line of T-tops for the pontoon community. Thanks Stryker, could not have done it without you!!"
David Lewis
Collierville, TN
United States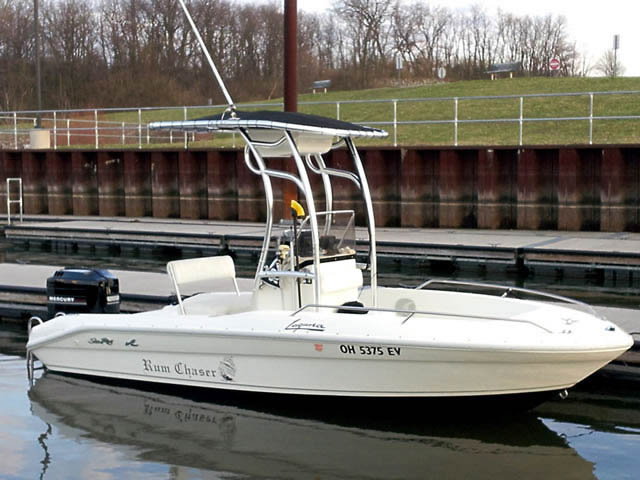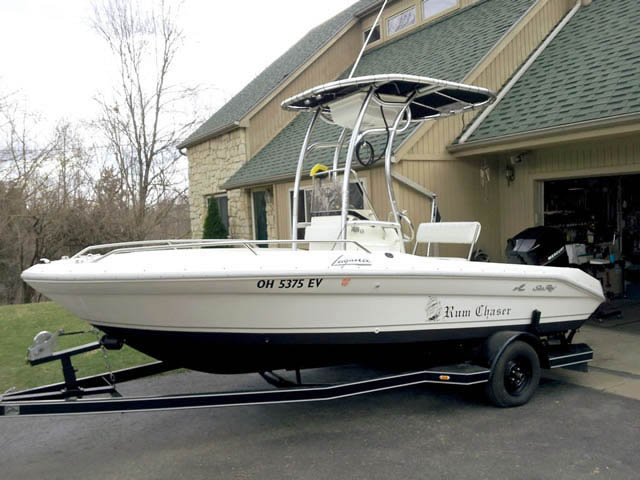 Customer's T-Top Review:

"Love the T-Top..it makes the boat!

The pipe welds are unbelievable... I wish I could weld aluminum that good. I did opt for the 600 because it folded down, but found on my boat it will not go down all the way, so the 300 would have worked just as good.

GREAT PRODUCT! I recommend it!

I believe it will be 100% return on my investment if I were to ever sell boat.

Thanks!
Dave"
Dave Patton
Springfield, Ohio
United States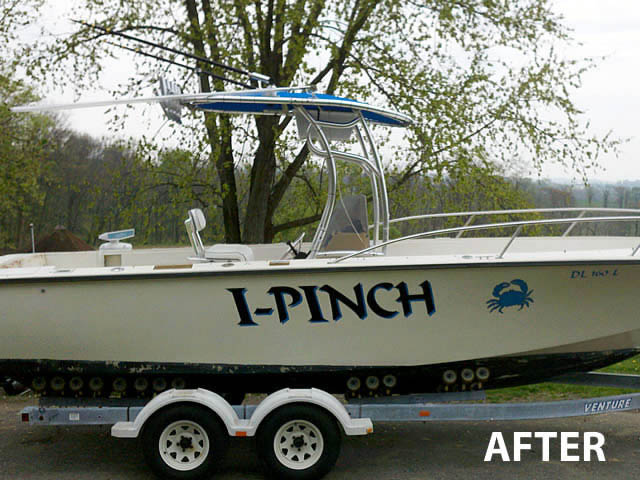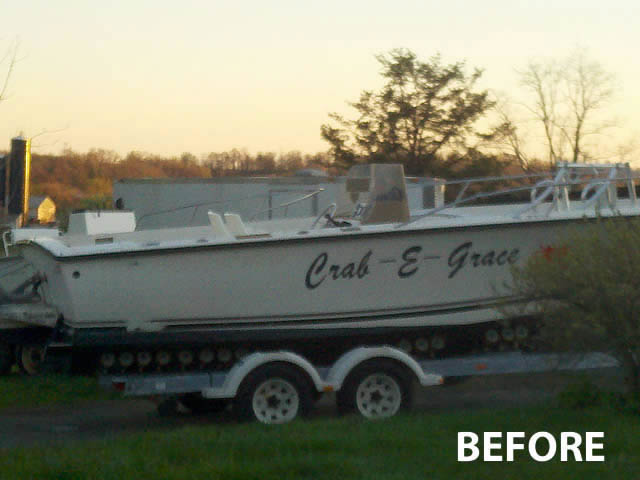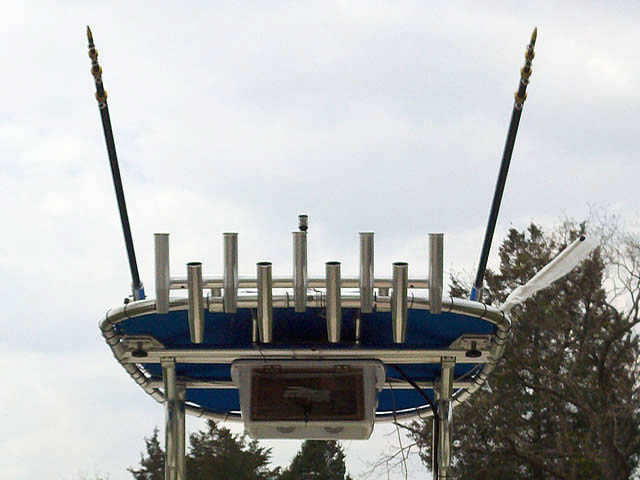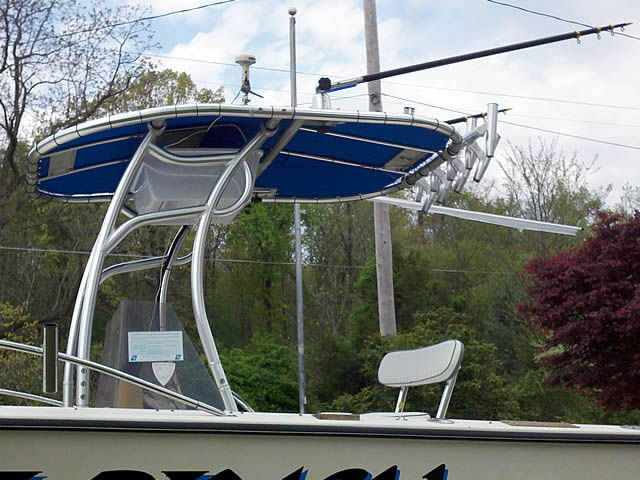 Customer's T-Top Review:

"I love the top. I like it that much that I moved from one boat to another. The quality of the top is unsurpassed. I get a ton of compliments on it. I have the sg600, electronics bow with speakers, rocket launcher and out rigger mounts. I think it sets the boat off. Thanks for a great product and wonderful customer service. "
Adam Strickler
Fredericksburg, PA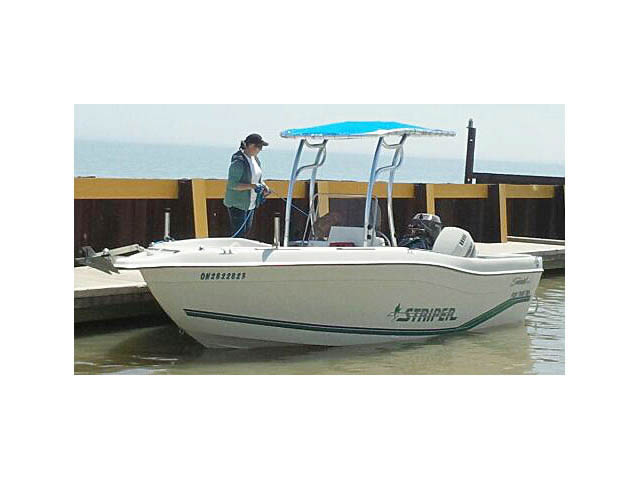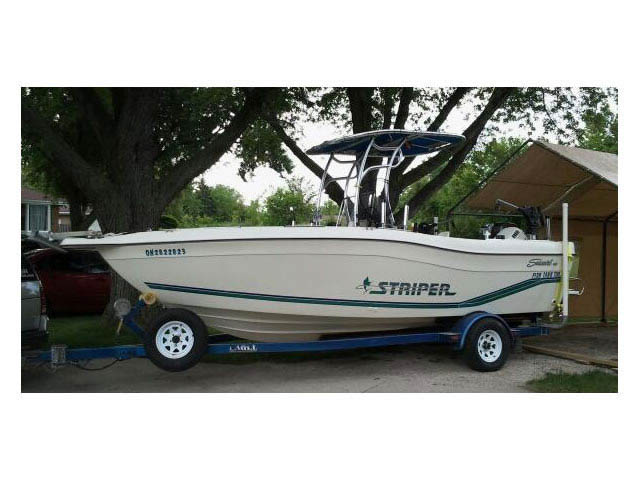 Customer's T-Top Review:

"I did my research when I bought my T-Top and Stryker made the best top by far. I love the fact that I can fold the top to store my boat in the garage. I have a sportfishing charter business so I know the value of having the shade my new top provides."
Dan Leavoy
Windsor, Ontario
Canada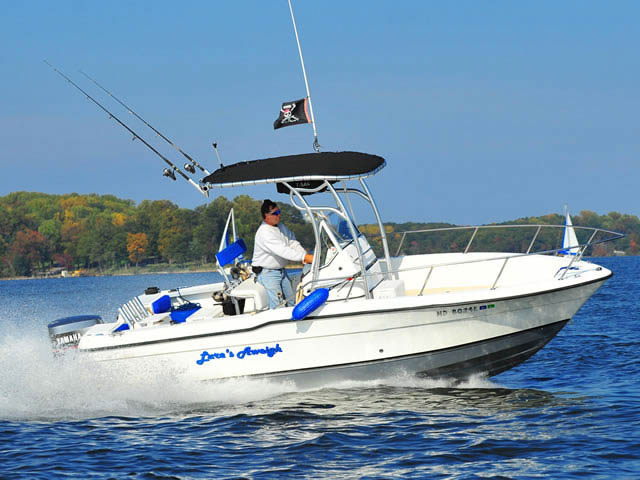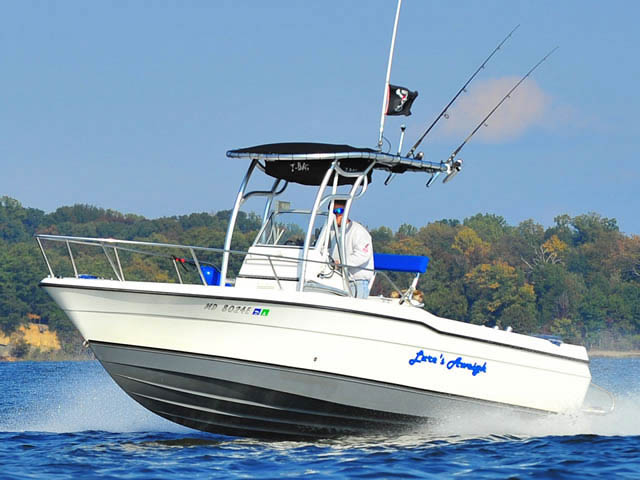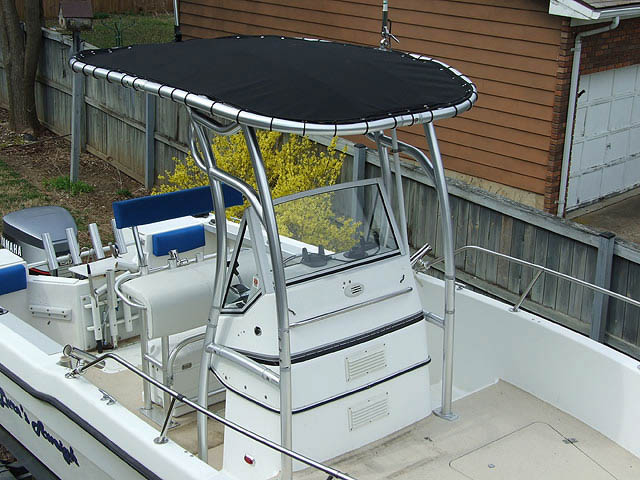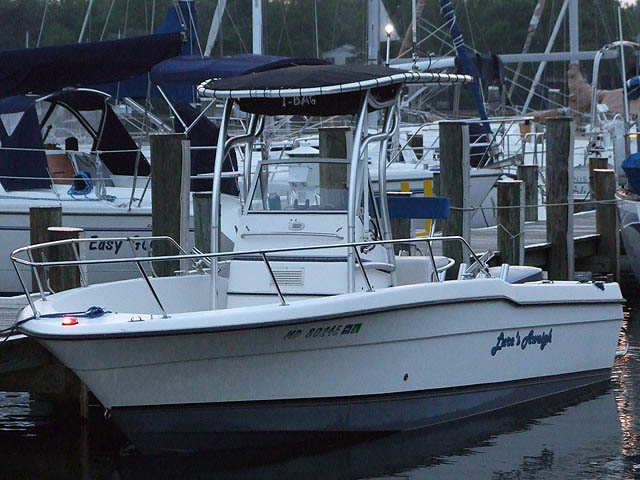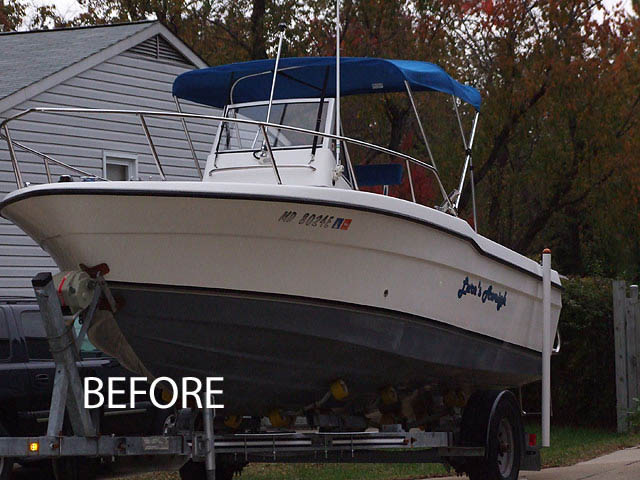 Customer's T-Top Review:

"I purchased the SG600. I receive compliments consistently about the styling and design of the top. I am very pleased with the quality for the cost. It is easy to install. It really has added greatly to the appearance and functionality of this boat. It rivals custom built T-Tops at nearly half the cost."
James Ford Jr
Arnold, Maryland
United States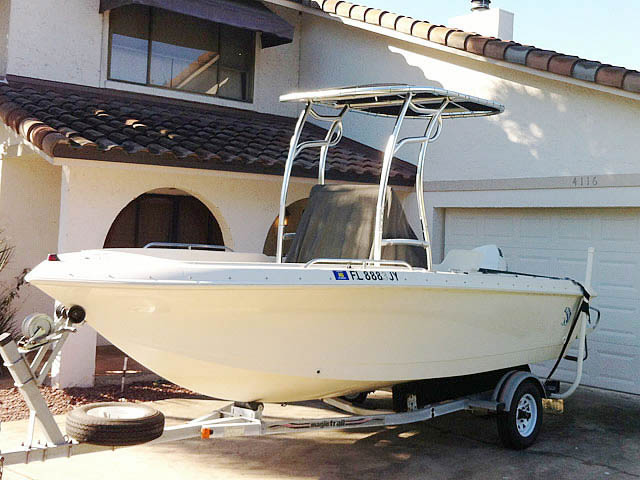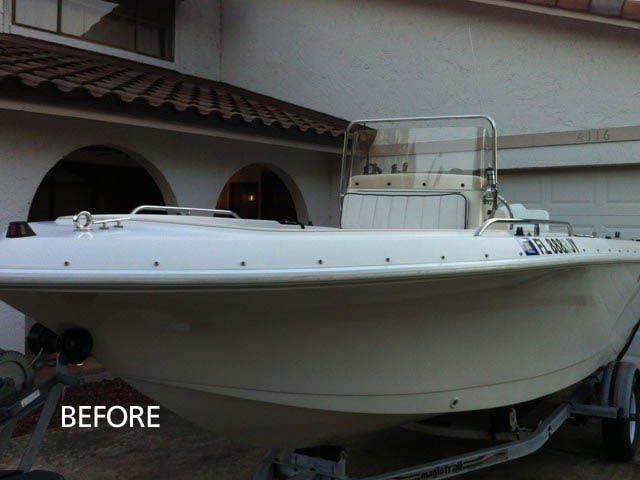 Customer's T-Top Review:

"Thank you for making such an awesome product. I am extremely happy with not only the manufacturing of the top, but the whole design. It's fantastic. Special thanks to Mike from your sales department. Not only was he quick to reply on emails, but when I had a chance to speak with him by phone was again impressed by his professionalism and purpose.

Attached are some before and after photos. The Rocket Launcher is all I have yet to add and if it's like anything else you sent me, it will be a easy addition!"
Ben Overbey
Orlando, Florida
United States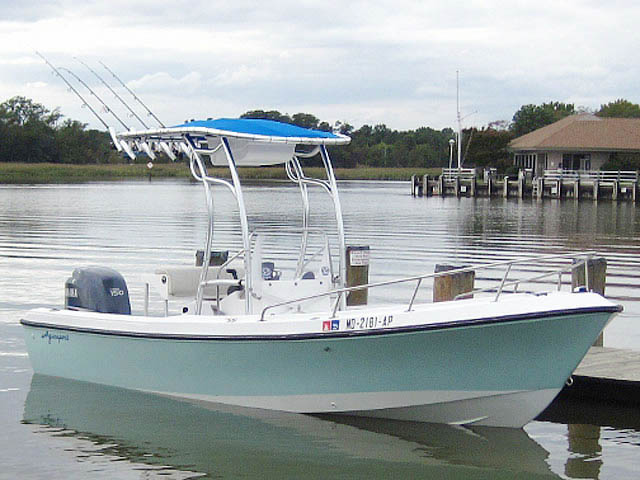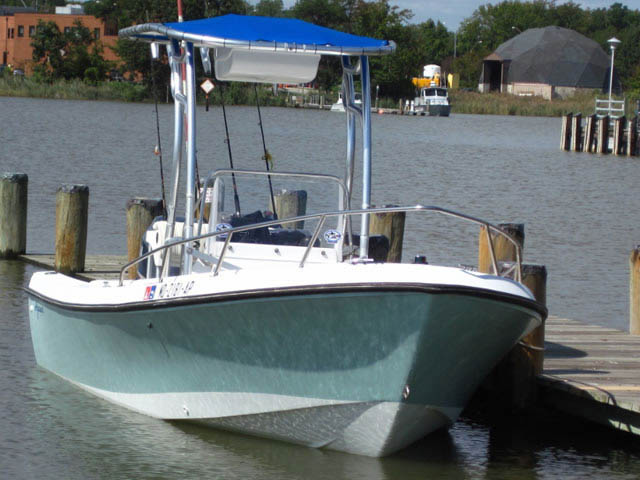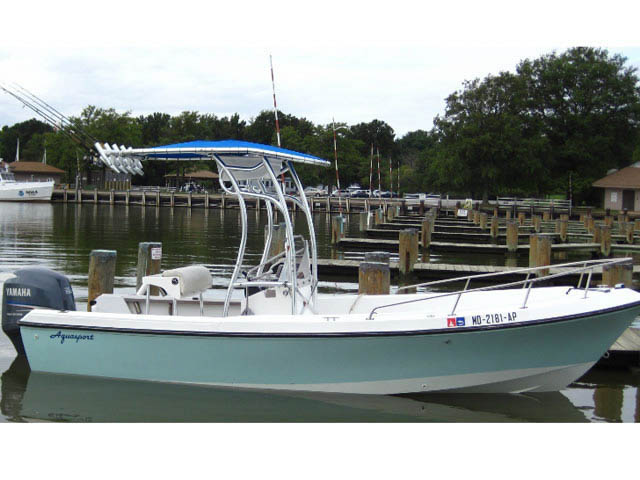 Customer's T-Top Review:

"Very happy with my new Stryker T-top.The way the pipes overlap were they connect makes a nice tight fit. And the welds are as pretty as you could ask for. Flowing style really looks sharp."
Dennis Stallings
Glen burnie, Maryland
United States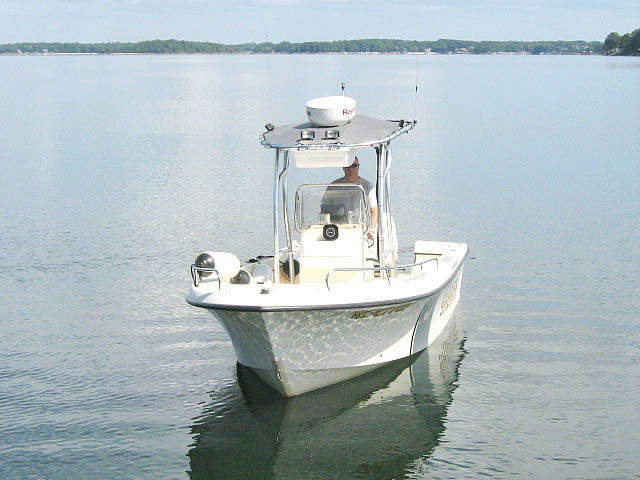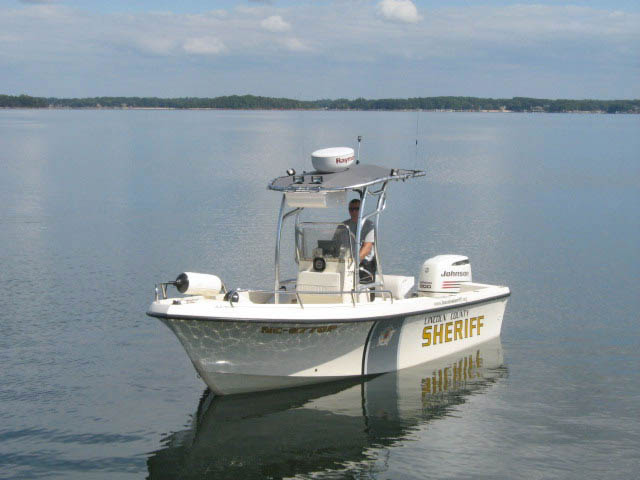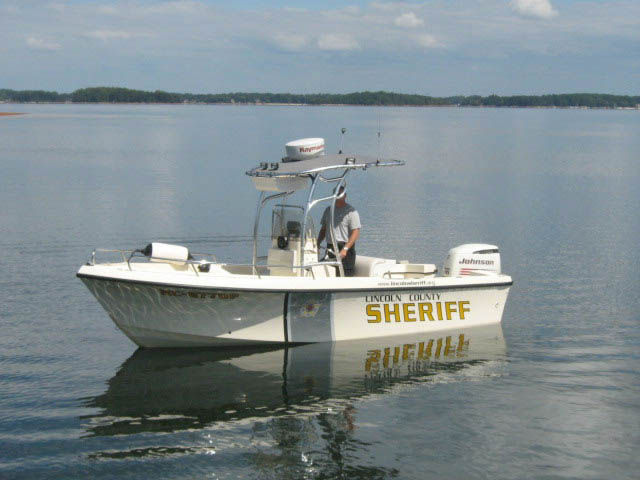 Customer's T-Top Review:

"The T Top is excellent quality. Construction is top notch. Easy assembly, even with the Radar unit, light bar and radio antennas, the top seems to be working out nicely. Could not be any happier. "
John Isaacks
Iron Station, NC
United States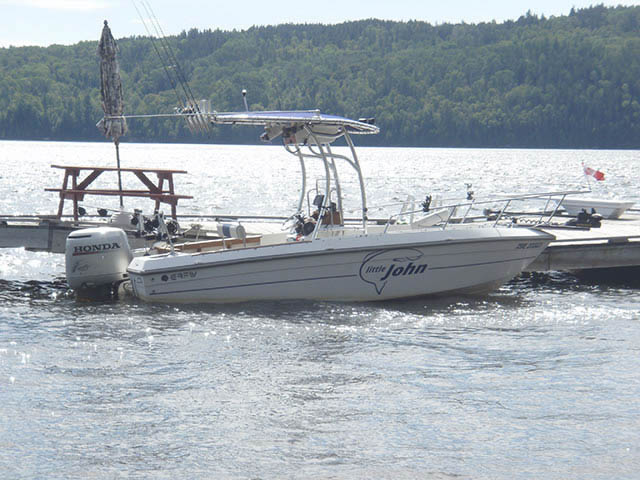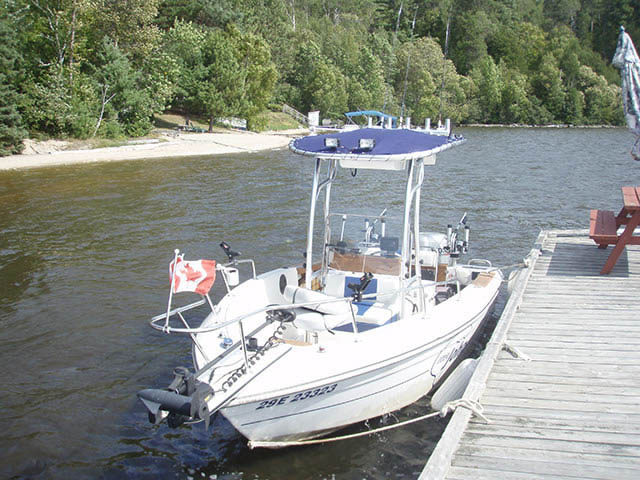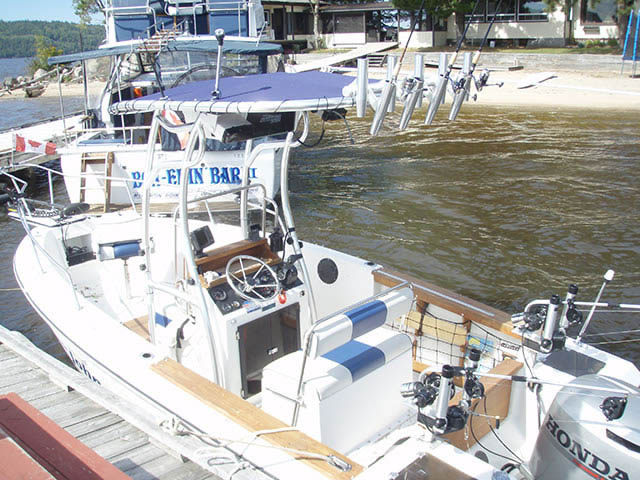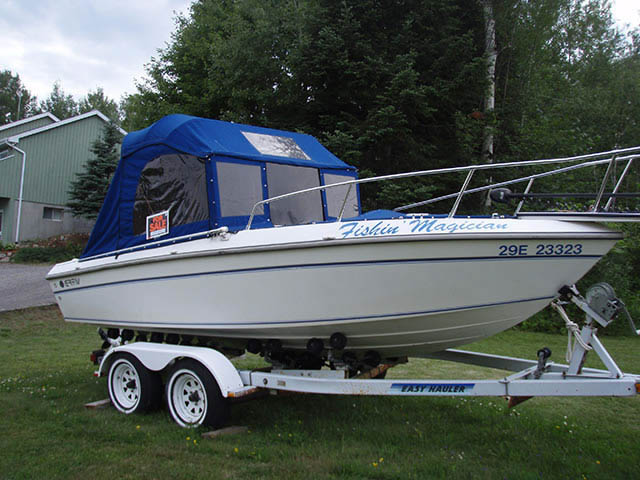 Customer's T-Top Review:

"Stryker T-Tops are amazing. Priced local marines stores for T- tops and found very expensive. My father was looking on line for tops and saw video for Stryker T-Tops and told me to check it out, T-tops were on sale! We ordered 2 weeks before Christmas and were amazed to be installing new top over holidays.
I love driving around with my new Stryker T-top. My wife laughs, whenever we stop places, the guys stop and stare...she says its a guy thing.
The local maraine shops, don't believe what I payed for this T-Top..........Amazing deal!"
Barry Fitzgerald
North Bay, Ontario
Canada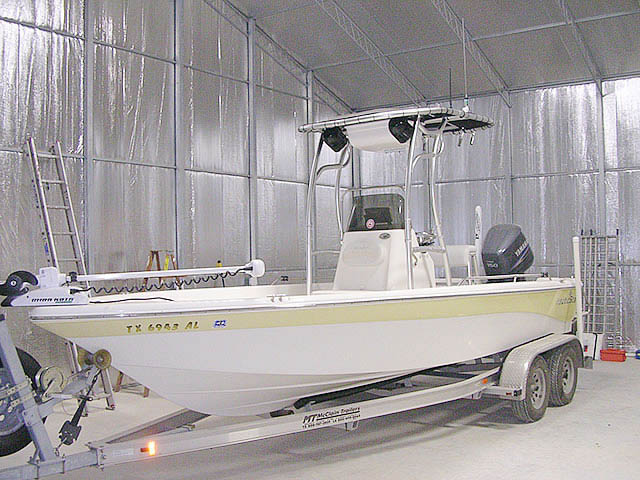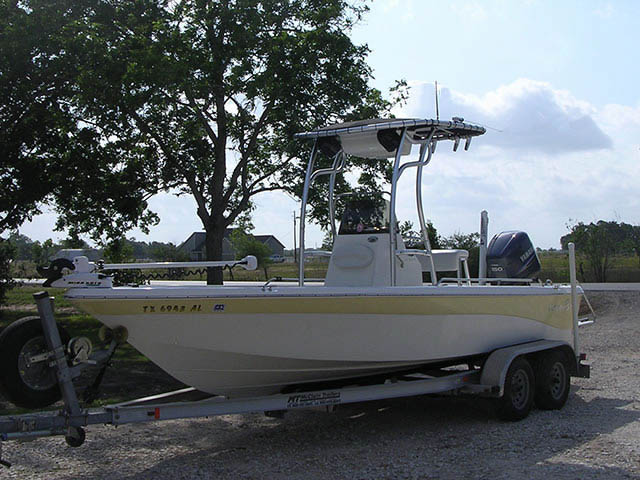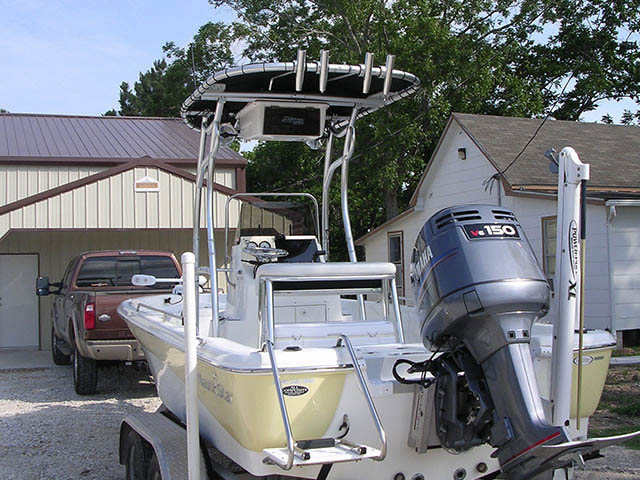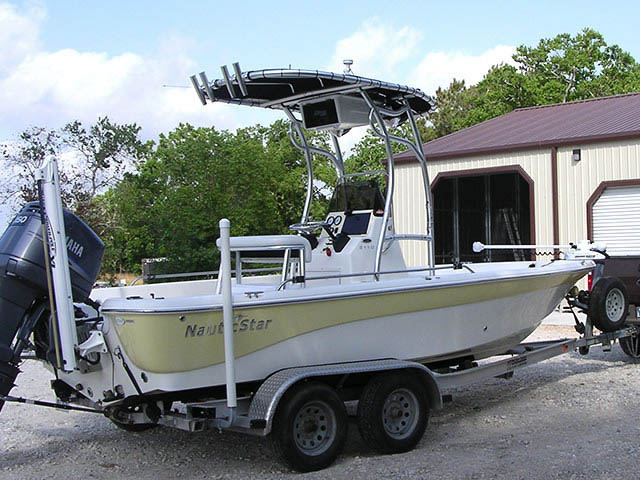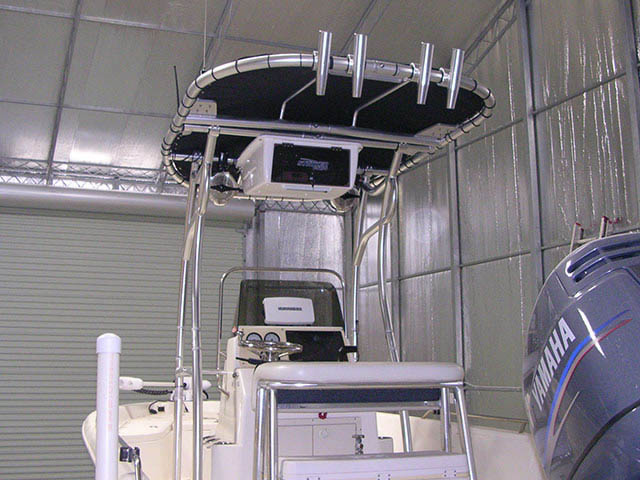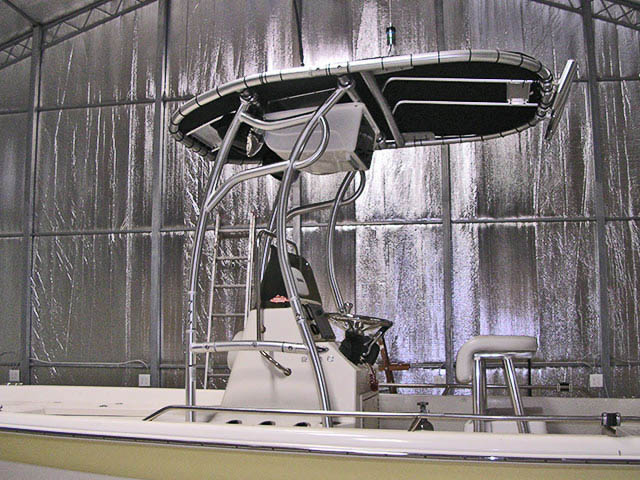 Customer's T-Top Review:

"The SG600 is holding up well after 20 hours of field time in 2 to 3 feet waves on the
Gulf coast bay system, I do recommend re torqueing all nuts and screws after the first
two runs with 2 grown men hanging onto the tower supports. Overall I think everyone will
be happy with their product.
"
Gregory P Yennior
Richmond, Texas
United States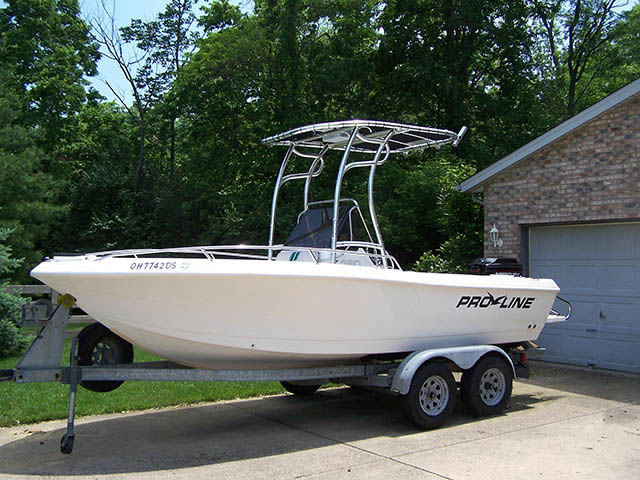 Customer's T-Top Review:

"Just a comment- saw your ad in Sport Fishing magazine- I bought the SG600 before it was a number off eBay. Love the top, loved the price and I get asked all the time how much I spent on "that t top". It's SO much nicer that anything else on the universal market. NICE WORK! CONGRATS!!!!

I had a guy ask me if Stryker made other styles of tops as he's been looking for something. He was impressed by the pipe diameter and the welds. It's great to own a product that other people admire.

Thanks again for a great product! You guys did a great job on this. I look at the Smith and Taco tops now with disdain and am thankful I never spent the money on one of those. Your top came about at the exact perfect time for me This one looks custom.

Thank you "
Craig Edmonston
Hamilton, OH
United States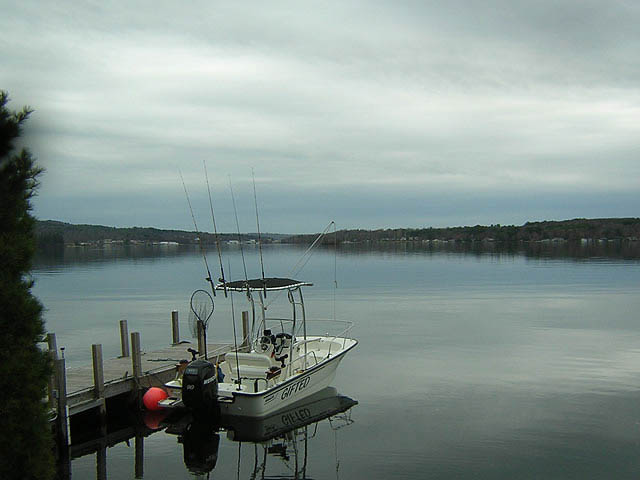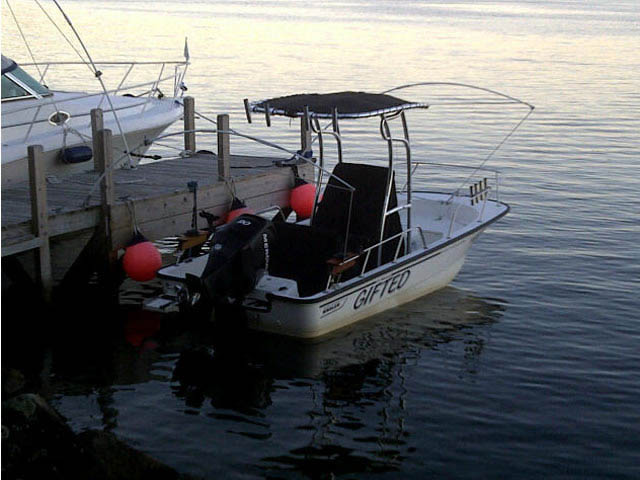 Customer's T-Top Review:

"We purchased a T-Top from you last year and everything you said was TRUE! The top was an easy installation. It has change our fishing habits for the better. Between sun, rain, wind and typical Big Lake weather we are able to get on the water anytime we want to."
Russell & Mimi Dimauro
Sudbury, Massachusetts
United States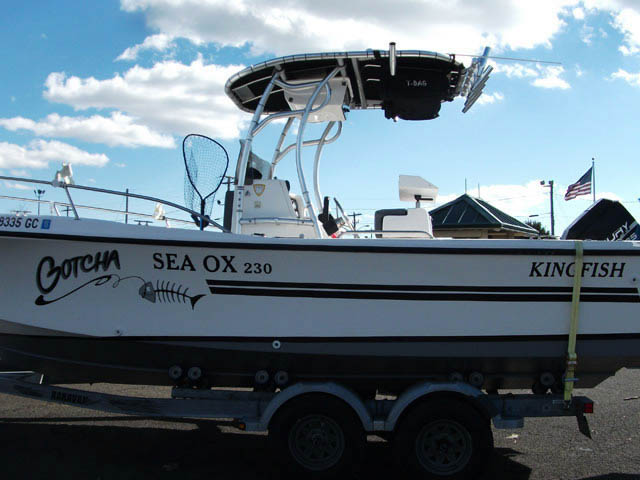 Customer's T-Top Review:

"I just wanted to let you know how much I like your T-top. It is well built and very easy to install as I did it myself. Your T-top is what made my Sea Ox 230 Kingfish look like a center console should look. Awesome job!"
George Bridle
Poughkeepsie, NY
United States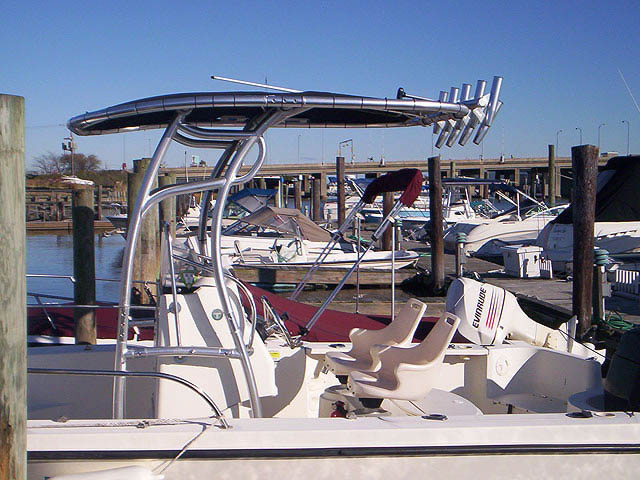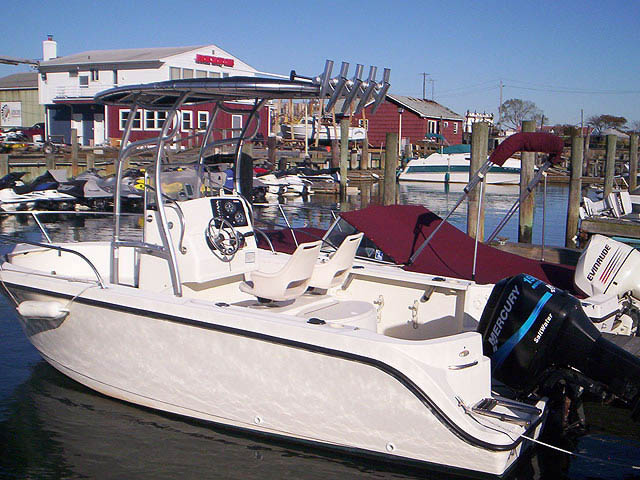 Customer's T-Top Review:

"Here are a couple of Pics. of the top installed on my 2001, Trophy, Model 1903. Frame went on in a few hours one night after work and a little more tinkering to get the rocket launchers and the fabric on the next morning.

Love it especially the nine place rocket launcher. You can never have to many rod holders. Been on all season and loved it."
Mark Cozine
Long Beach, NY
United States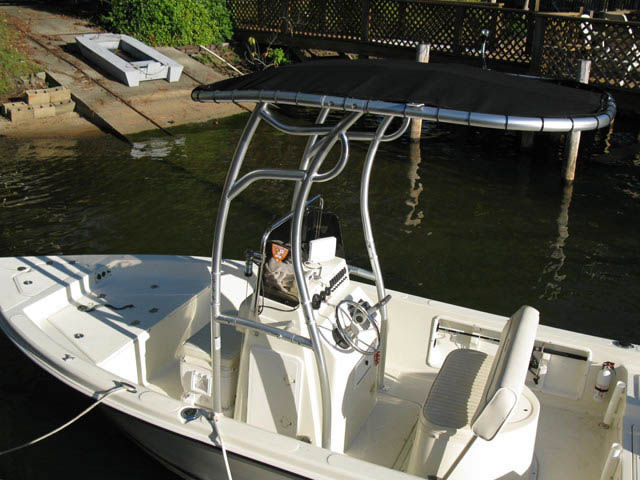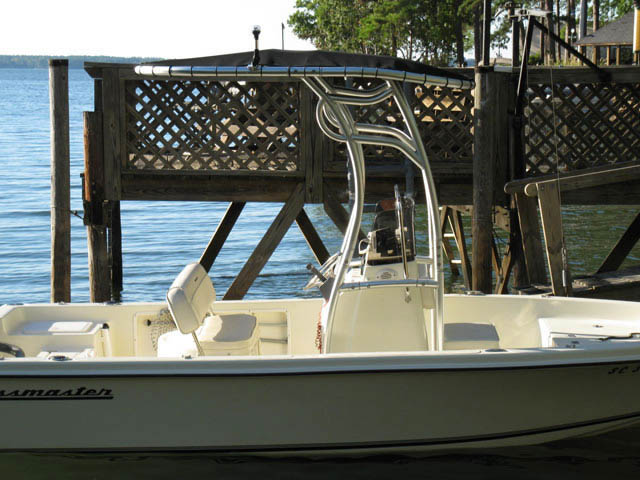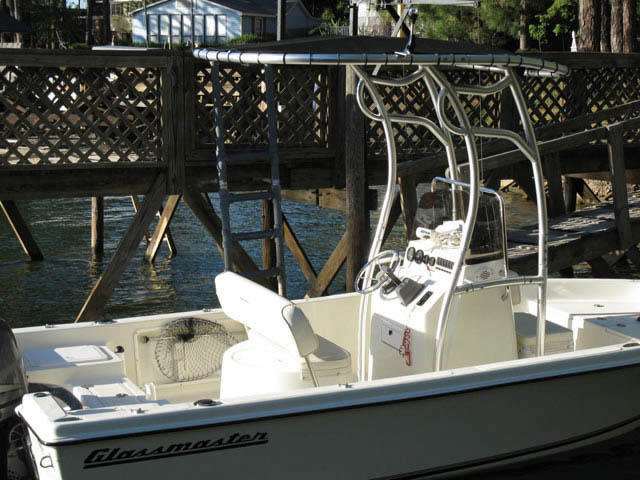 Customer's T-Top Review:

"Just thought you would like to see what your product looks like on my 2007 Glassmaster 180CC. Looks great and I really like it. No problem putting it together. Outstanding welding job."
Richard Kihn
Lexington, South Carolina
United States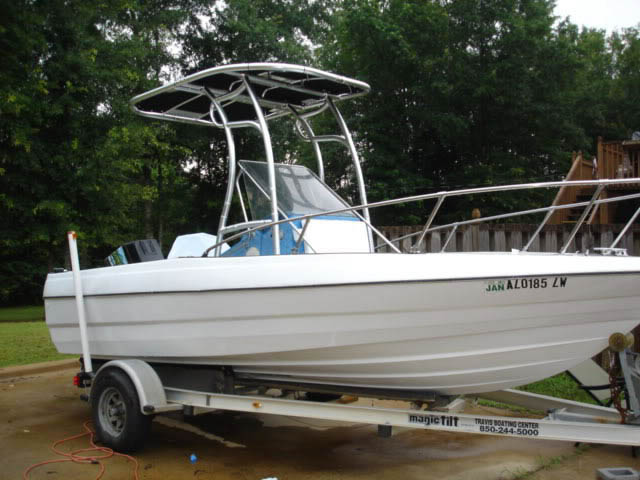 Customer's T-Top Review:

"I performed the install by myself and it took about 4 hours in between severe thunderstorms. Placed the Sunbrella canvas on in a light sprinkle.

Now I cant wait to take it out in the Gulf next weekend. It feels very solid and great quality.

Looks great on the boat."
S Dibble
Birmingham, Alabama
United States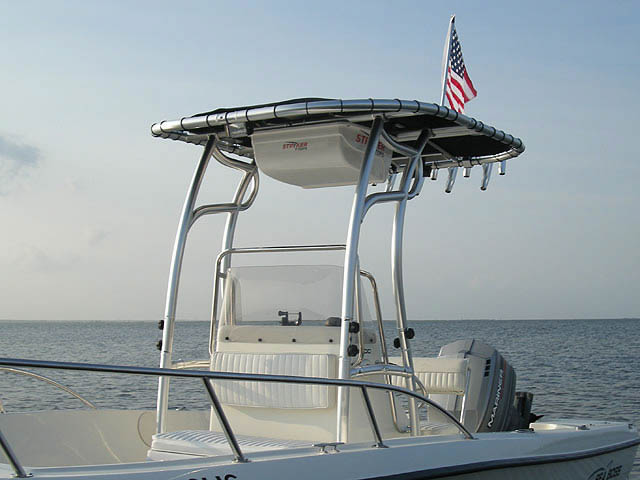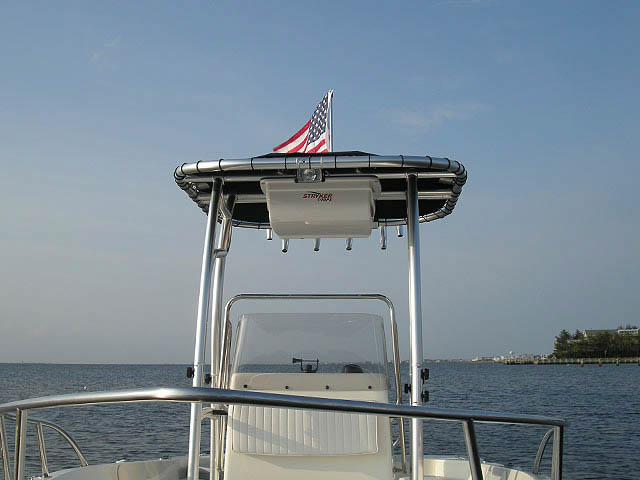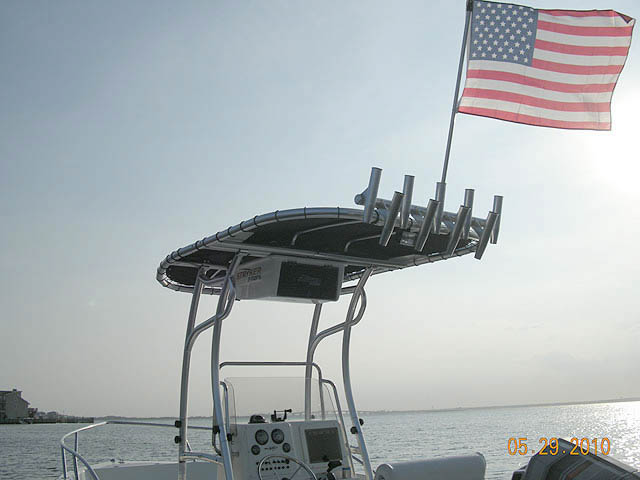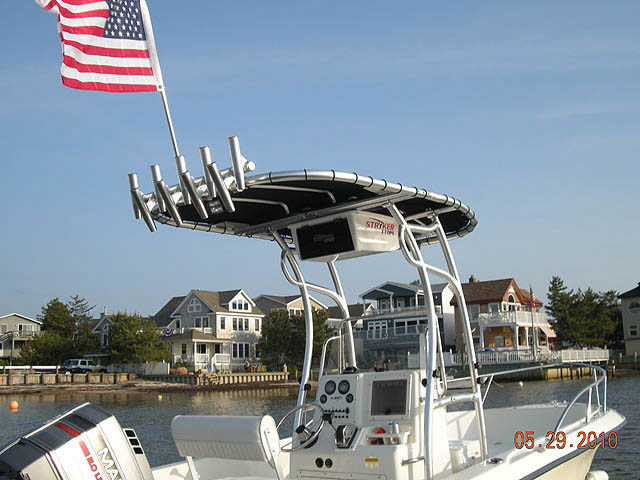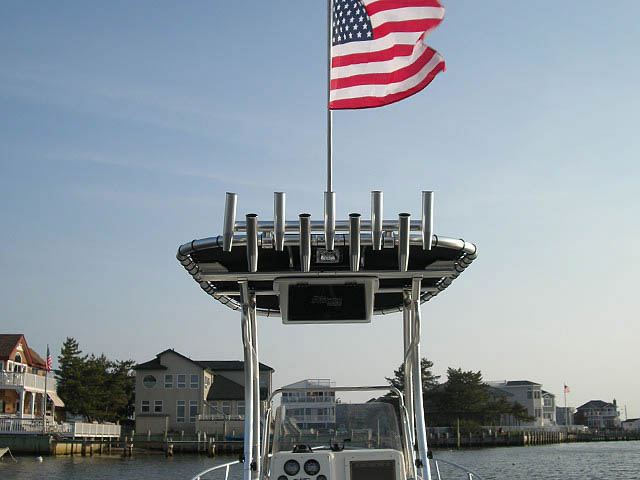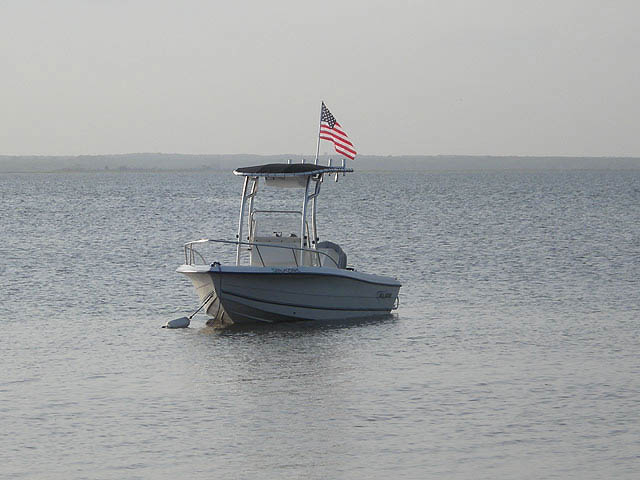 Customer's T-Top Review:

"The weather has final broke on the east coast and my install is complete. She made her debut over the Memorial Day weekend and received a lot of ooohs and aaahs.

Your install video was a tremendous help and saved me some valuable time. Great value for the money, just check some other online catalogs."
Fred Yawger
Morristown, New Jersey
United States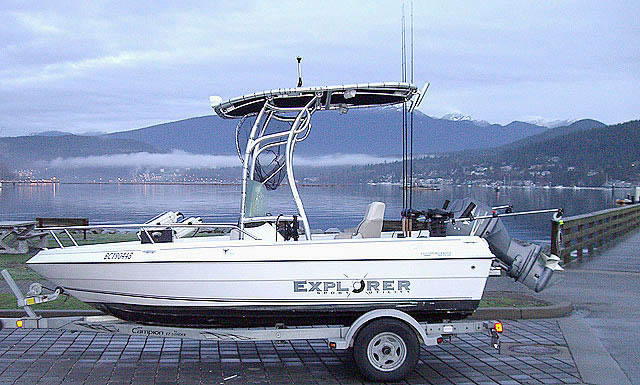 Customer's T-Top Review:

"Here's a new picture of my boat with the top. My boat is a 2007 Campion Explorer 492. It's a 17.5 ft CC. Being an avid fisherman in Canada on the Pacific Ocean is probably the greatest thing in the world! However, with the great fishing comes inclimate weather, cold winters and rain that keeps the average fisherman at home. You have only a few options if you want to take advantage of world-class year round salmon fishing. You can buy a boat that costs so much that it's sure to cause a divorce, you can charter a larger boat, or you can invest in a great top like this! It withstands the harsh winds, crazy chops and keeps me quite dry! This ain't a wimpy bimini top, that's for damned sure!"
Ken McPhee
British Columbia,
Canada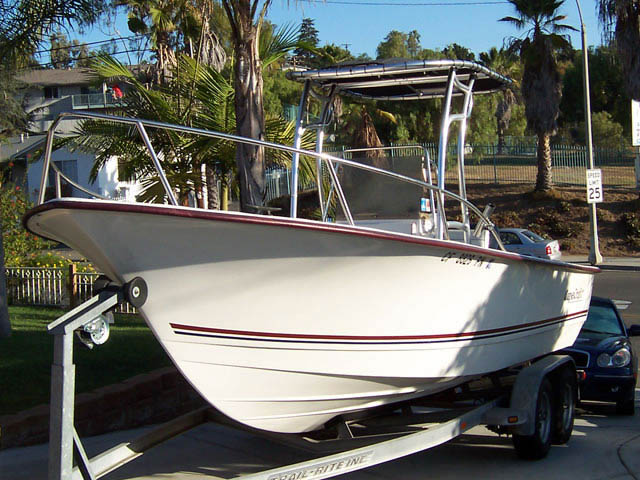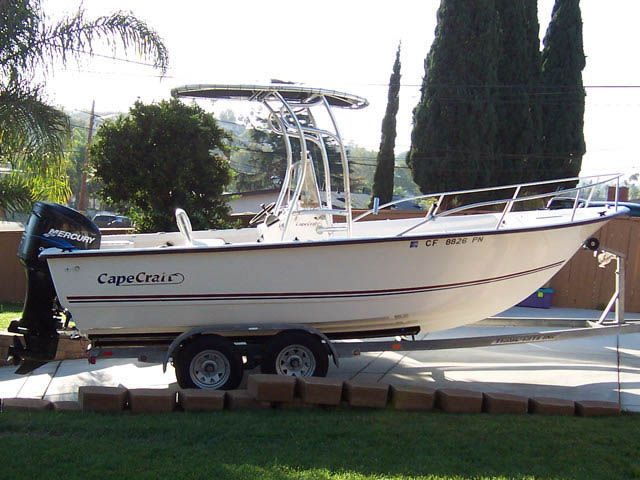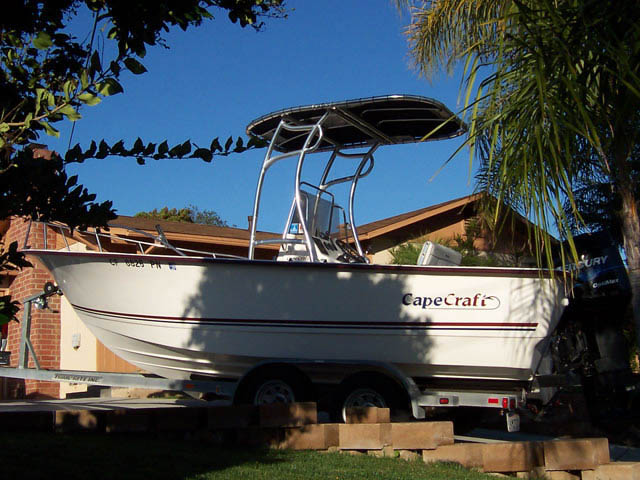 Customer's T-Top Review:

"Here are some shots of my 22' Cape Craft after my T-Top was installed. It looks great on the boat and I am very pleased with the final product. It has added style while increasing practical functioning and safety to my boat at a great price."
Mark Carpenter
Vista, California
United States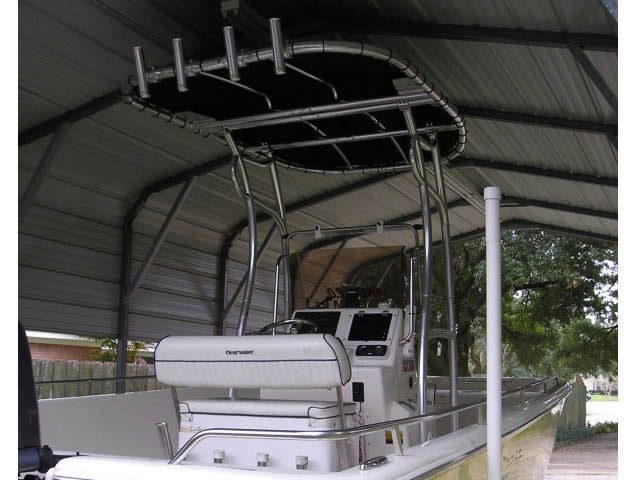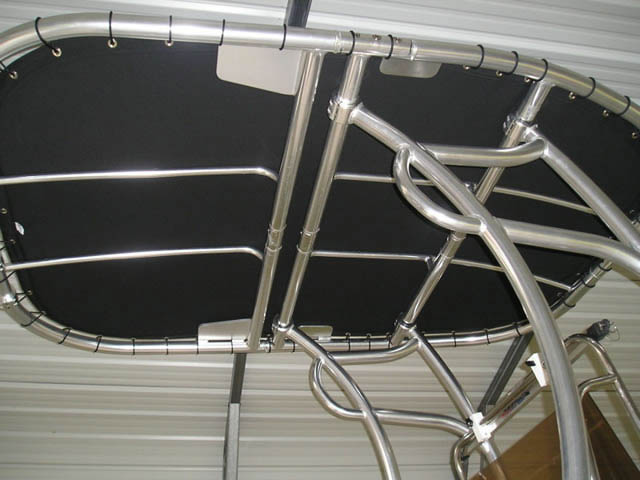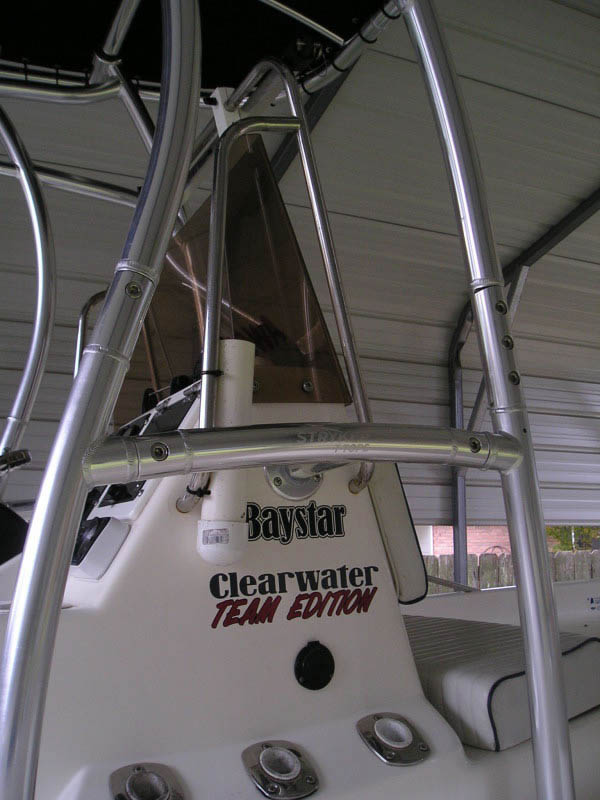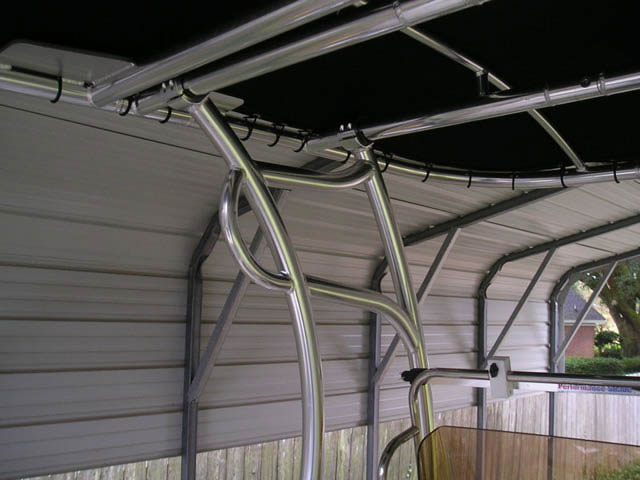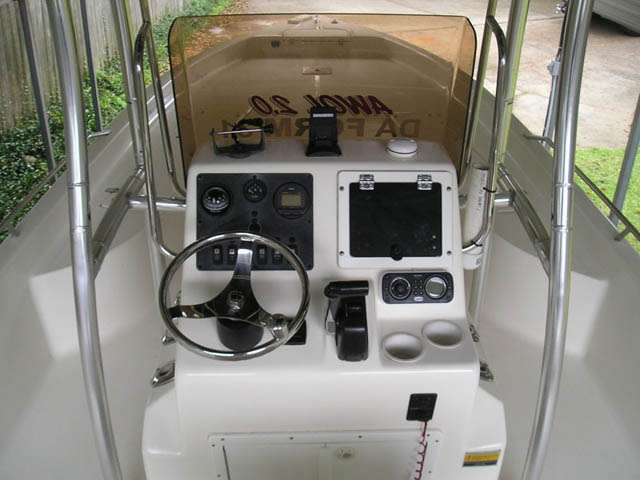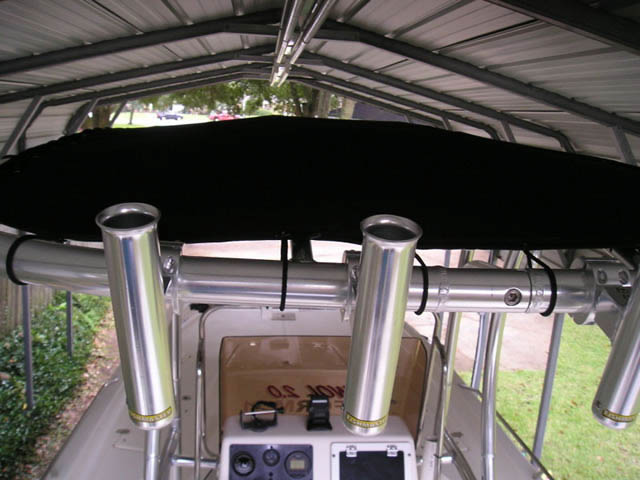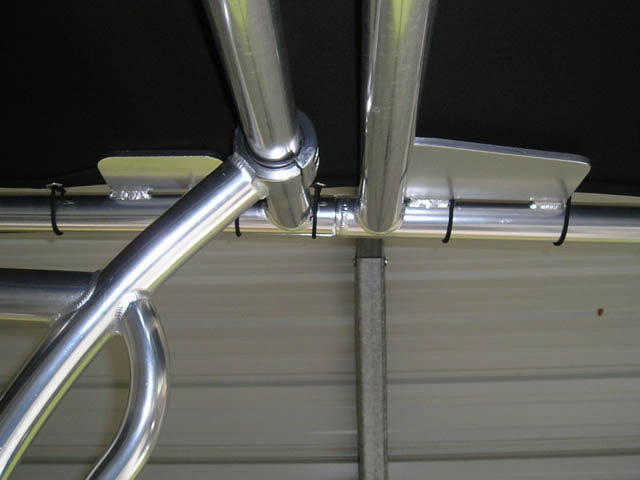 Customer's T-Top Review:

"I recently had one installed on his boat and it looks rock solid. I'll share my first impressions. Very solid. Nice finish, functions great, custom look is a plus. When you shake the T top, the entire boat shakes on the trailer, not the top by itself (That make sense?) I did have custom standoffs welded on when it was installed because I figured that the standoffs would be the weak point of the set up, and also the hardest thing to install properly. I am lazy so I just let my local T top shop do it all. They liked the top as well."
Bert Nelson
Mobile, Alabama
United States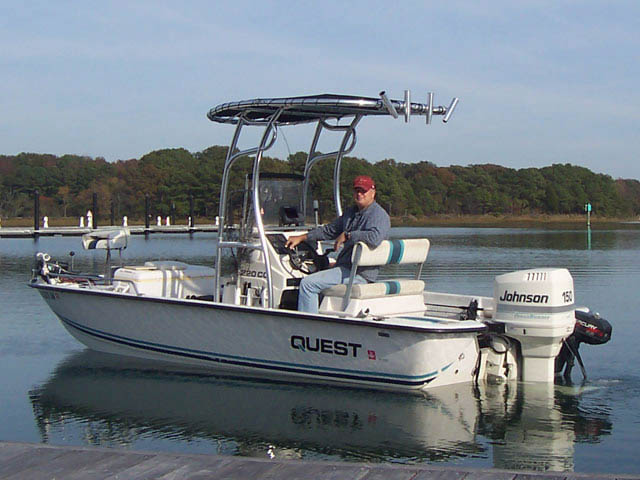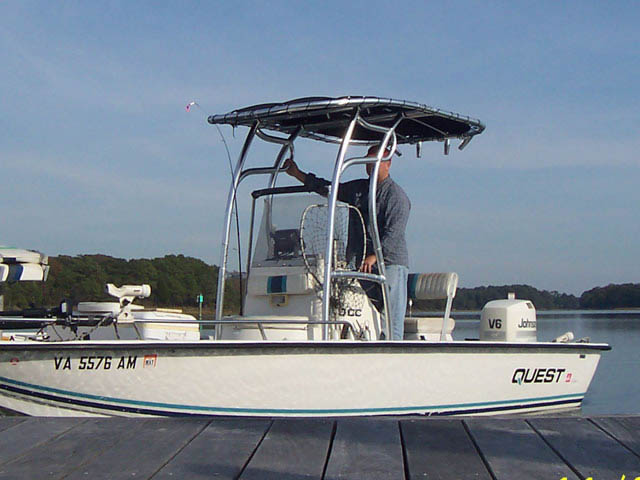 Customer's T-Top Review:

"I put my new Stryker T-top and rod holders on this past weekend. It looks great and was fairly easy to install. I gave it a test ride on the Chesapeake Bay on Monday and it worked great. I actually caught some fish. All I need now is a cold weather enclosure and I will be ready for winter rock fishing. It sure enhances the appearance of my boat. Thanks for a quality product at a fantastic price."
James Hogan
Beford, Virginia
United States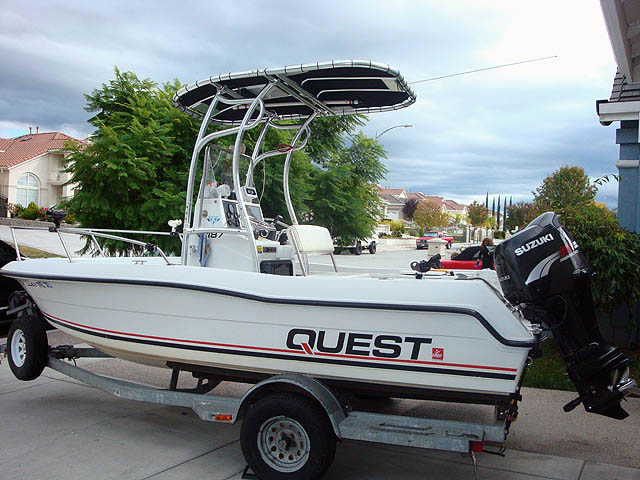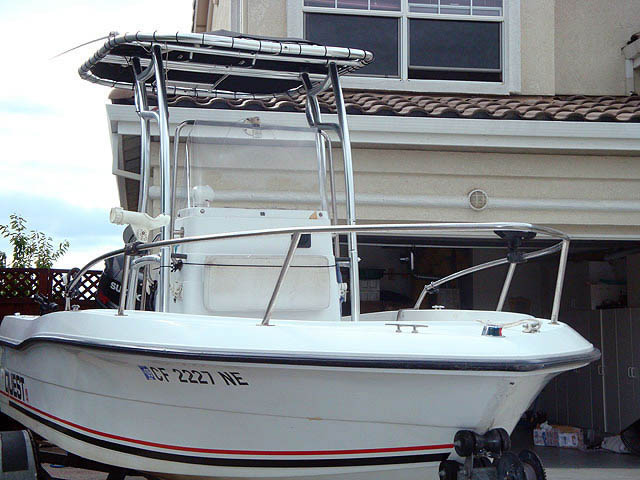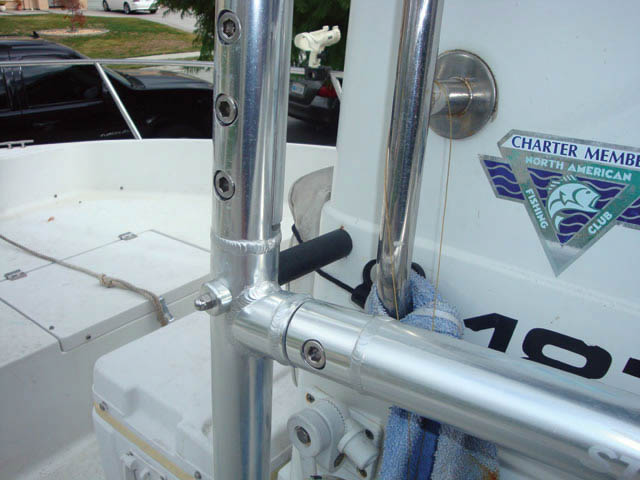 Customer's T-Top Review:

"Really happy with the Stryker T-top. I was told by others that it wouldn't be solid and it had too many weak spots. I was out over the weekend in 3-5 footers @ 9 sec, at Santa Cruz, California, and the top was very stable and durable. I love the way it looks. I installed it in under 2 hours by myself. The installation was pretty easy. High quality materials, strong and durable, all at less than half the price of a custom top."
Jason Certeza
San Jose, California
United States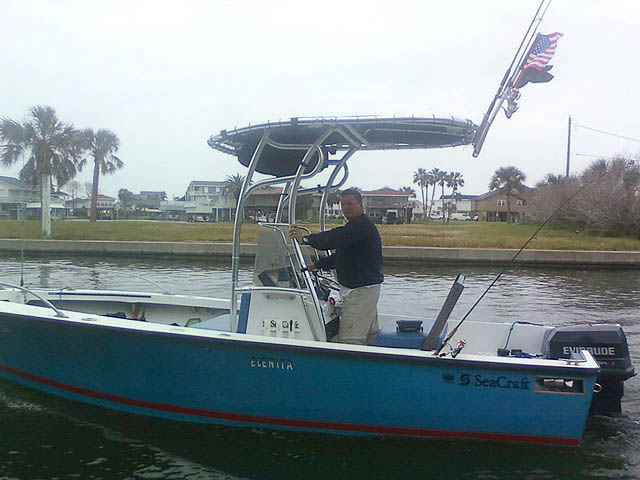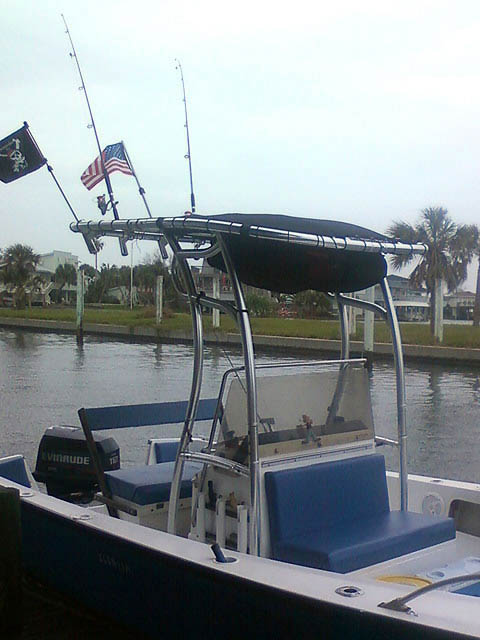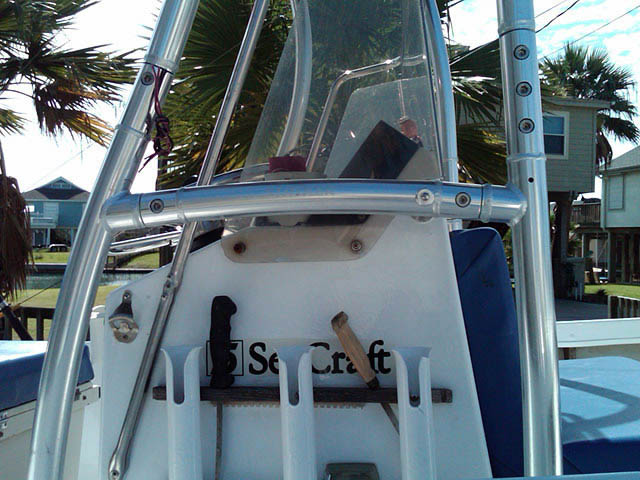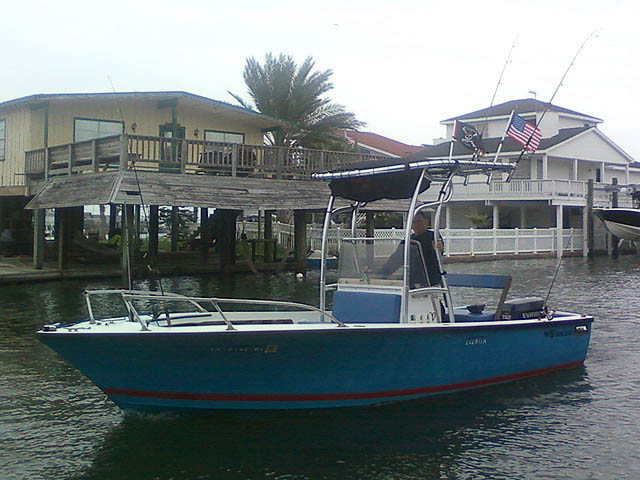 Customer's T-Top Review:

"Just wanted you to know how high quality your T-Top is. We installed it in about 3 hours. It fit my 20' 1975 SF perfectly. The front vertical tubes extend about 3-4 inches in front of my console giving a great hand hold for persons sitting in the front console seat. The actual lines of the Top are very sleek with a swept back look giving my 35 year old Ocean Skiff a more modern look while keeping the classic lines of the old Potter built Seacrafts. The boat now has 360 degree fishability and hand holds where you reach. It saved us the past weekend at the Galveston Jetties where we have 4-6 foot seas out at the end of the jetties with 8' walls. I cant tell you how much the hand hold saved me from being thrown around and maybe overboard. It even began to rain and the Sunbrella is waterproof. All in all a great top for a great price.

Stryker makes the boat look like a totally different vessel. I've had 2 other fisherman in my neighborhood compliment me on the top. I told them all about how I got it, price, installation. They were thinking of biminis and I discouraged them. In the water of the bay and near offshore where I fish mostly in my 20' CC, you regularly get 2 to 3 foot chop and either you better have your bimini deployed or laying down cause rear braces will snap (mine did 2 times). This top is so awsome, and I have 360 degree fishability and a solid hand hold for all passengers. Plus they way it installs I still can use my console side mounted Rocket launchers for my net, gaff, fish Billy, Knives. Very cool."
David Elias
League City, Texas
United States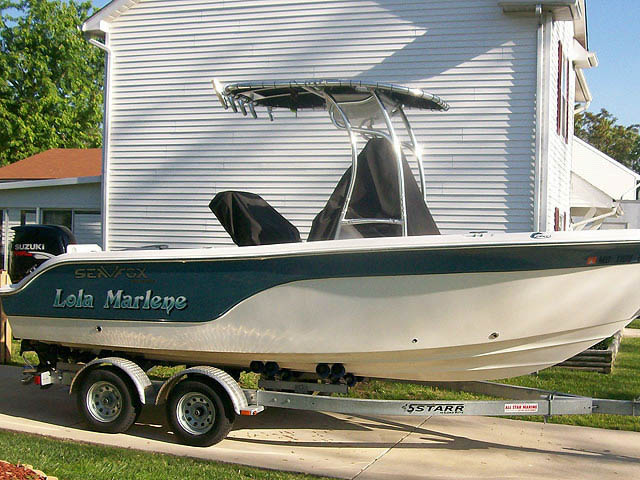 Customer's T-Top Review:

"I purchased the Stryker t-top over the winter . I installed it on the Lola Marlene . The top looks very aggressive and stylish , really makes my boat look like a million dollars. Thanks Stryker for an affordable t-top."
Bill Jones
Pasadena, Maryland
United States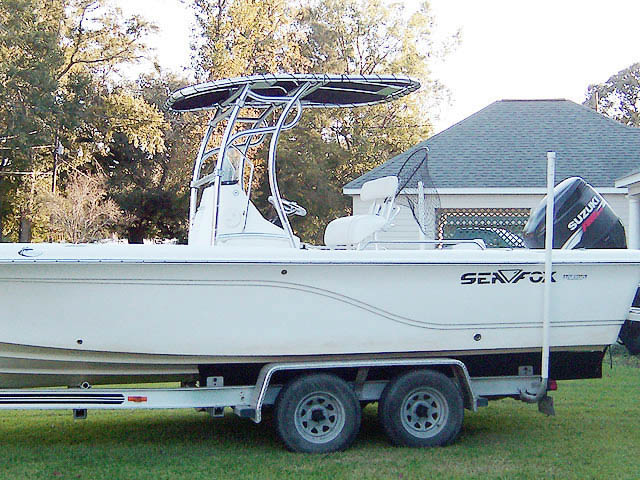 Customer's T-Top Review:

"I love my new Stryker T-Top. It looks and works great. Several friends said they like the look, and one friend just bought one after seeing mine. I added two customized cross braces to install a wind shield."
Michael Broussard
New Iberia, Louisiana
United States