Stryker T-Tops Customer Photo Gallery:
SG300 Universal Boat T-Top

Shopping for a super strong, stylish and affordable aftermarket T-Top for your center console boat? Our customer photo gallery is a great way to see how a Stryker T-Top can dramatically and inexpensively improve the functionality, look and resale value of almost any boat year, make and model. Add lots of shade and make fishing better without breaking the bank. If you don't find your boat listed, it doesn't mean you're out of luck- give us a call and we'll let you know if yours is compatible. 99% of the time it will fit!



Have questions about installing a Stryker T-Top?
Our expert team is here to help! Call (949) 407-5000

View a gallery by boat manufacturer: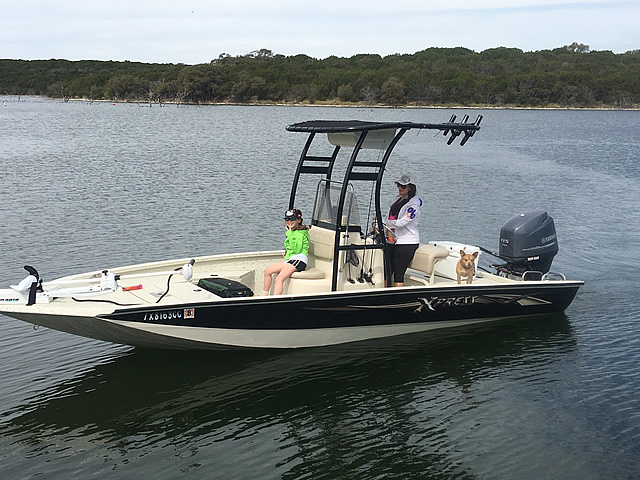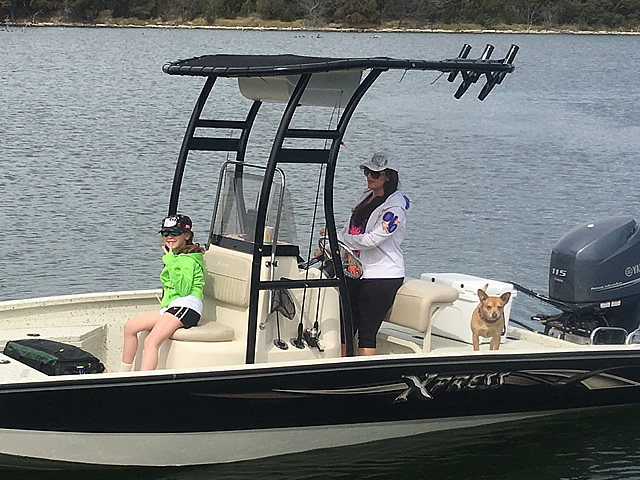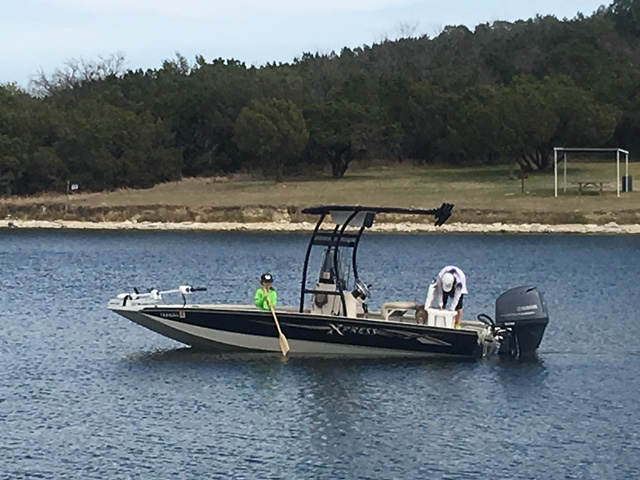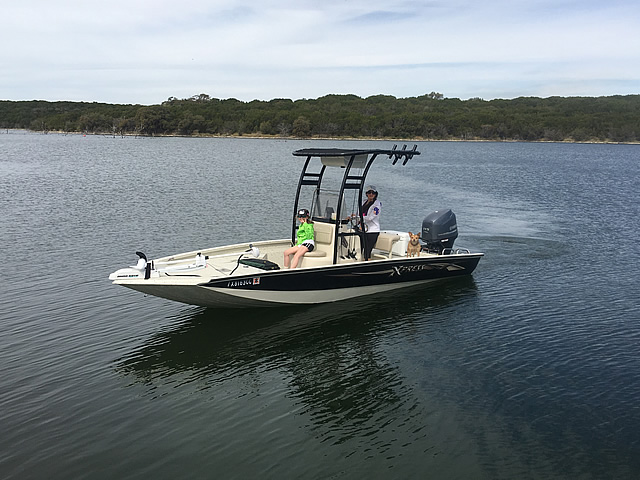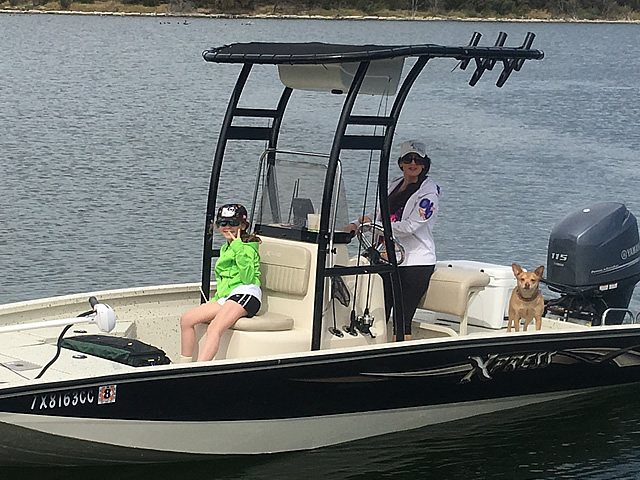 Customer's T-Top Review:

"This top is amazing, stylish, sturdy as hell, and easy to install. I'm very impressed w its factory stabilizers. I was concerned about bolting it to the aluminum floor so I ordered the extra v-brace stabilizer kit. Was not even necessary. I put the electric box on the top as well and it still doesn't shimmy and shake like previous boats and t-tops and towers that I have had. Forever a Stryker fan! Thank you for such an incredible product! "
Shawn Brogan
Weatherford, Texas
USA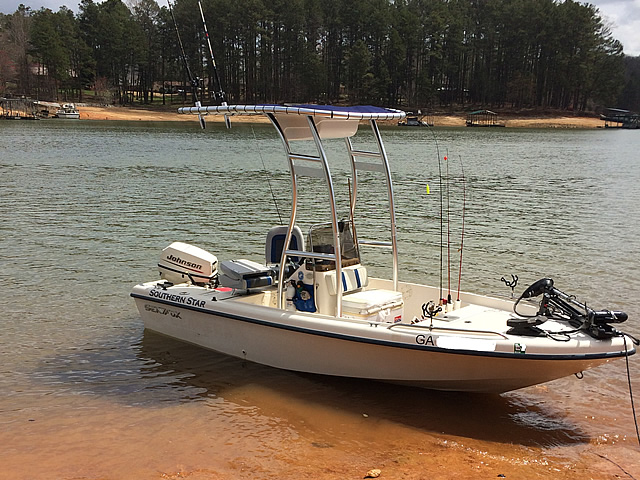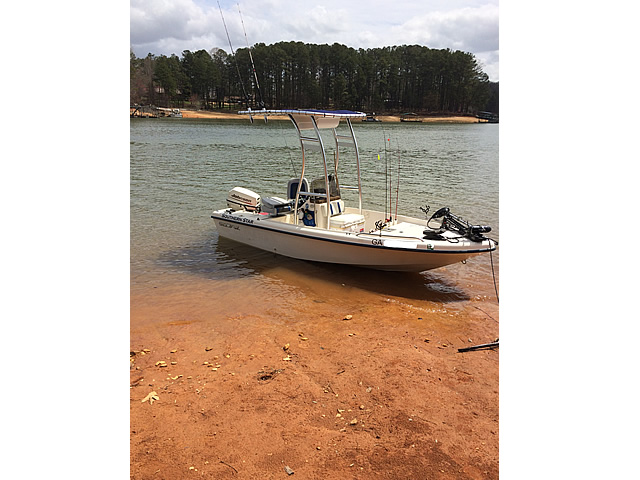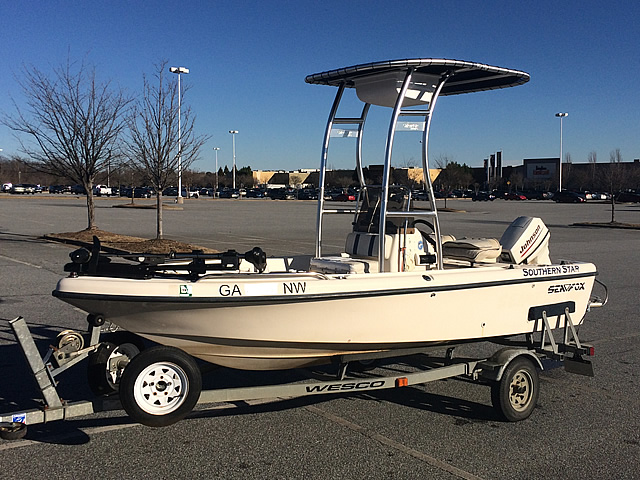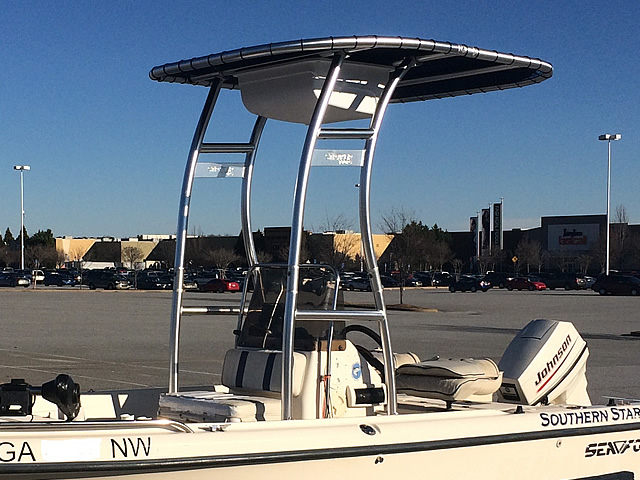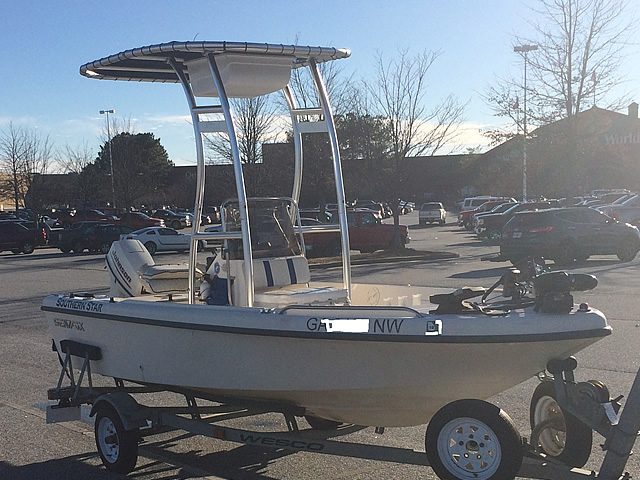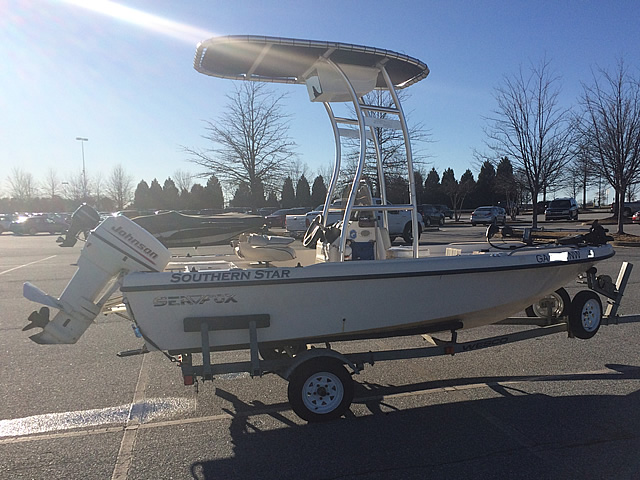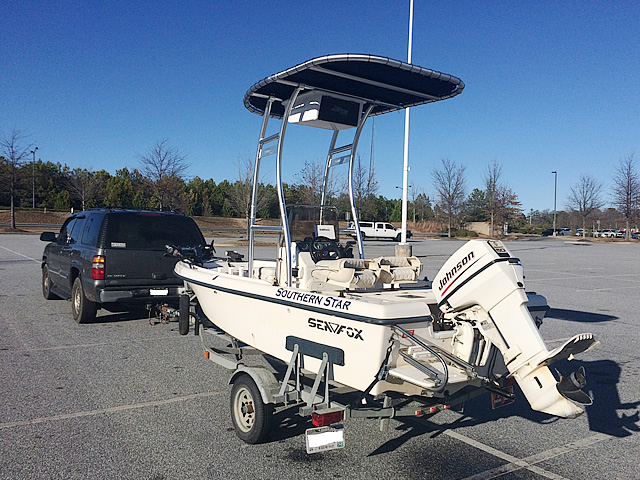 Customer's T-Top Review:

"Wow!!!! Where do I begin. The SG 300 T-top exceeded my expectation in every way. Easy to install, well made and looks great. The reactions and compliments from my boating friends and non-boating friends have all been over the top positive. My offshore friends cannot believe it was an aftermarket installation. Keep up the great work Stryker!!!!!!!
"
Danny Clark
Dawsonville, Georgia
USA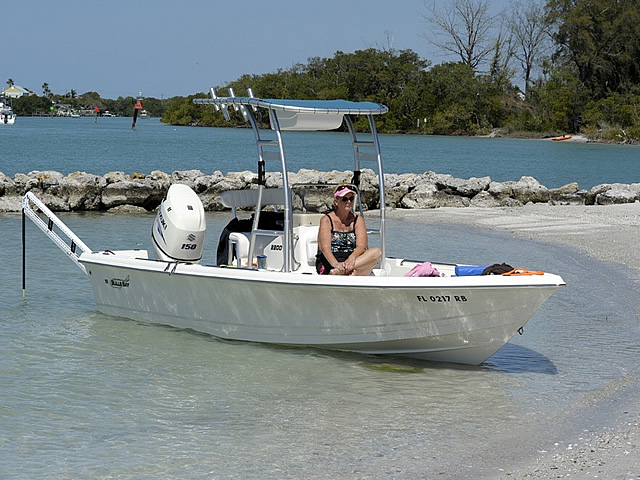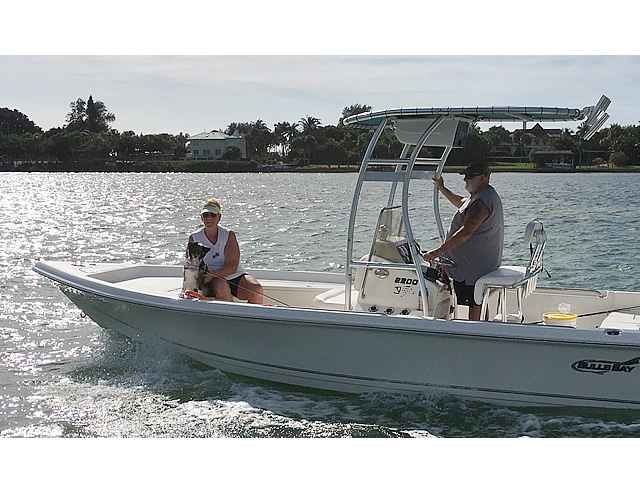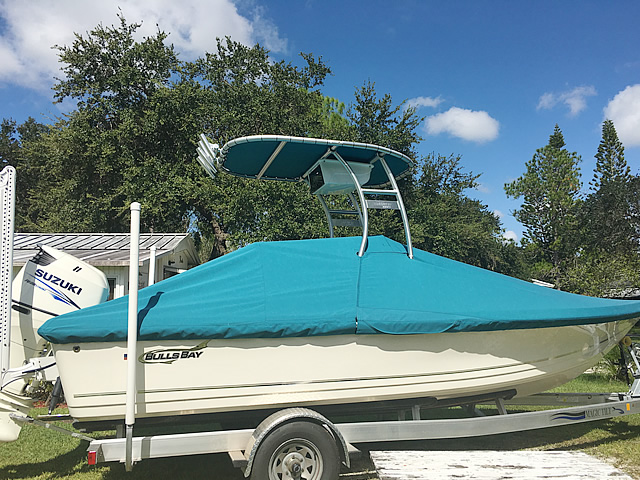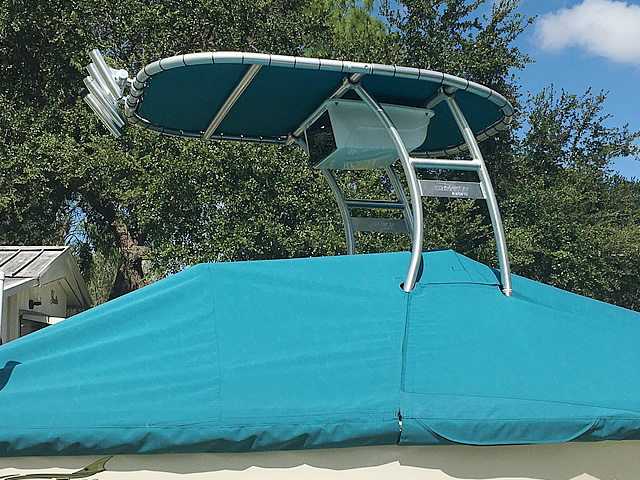 Customer's T-Top Review:

"Very happy with our Stryker T Top. It provides the sun protection we need and the accessories are perfect. The rod launcher work well and we love the handles for the support poles. Being able to remove them is awesome. A very well crafted product with no complaints!"
Sharon Penix
Venice, Florida
USA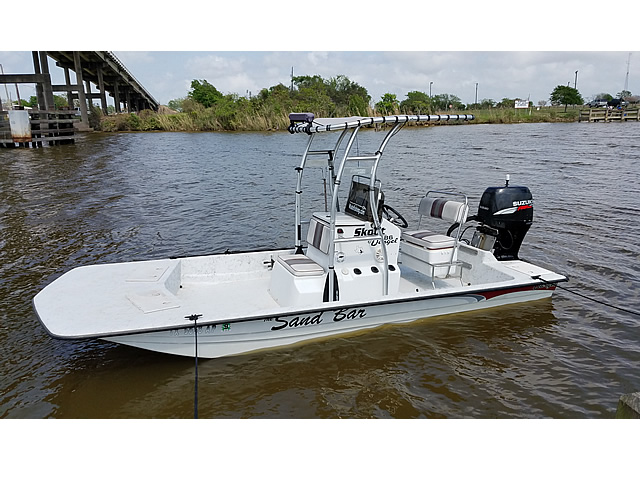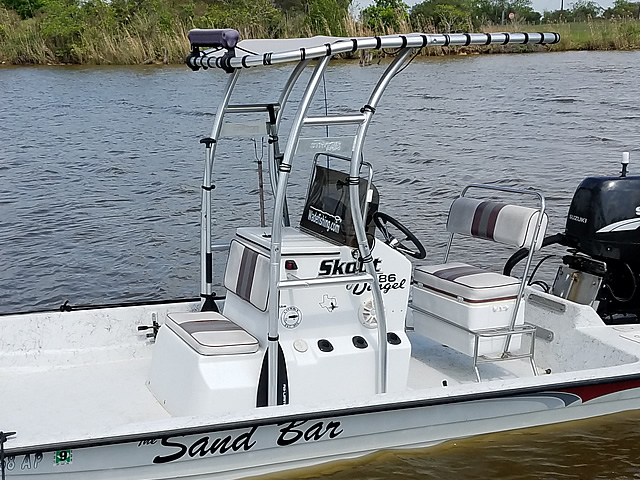 Customer's T-Top Review:

"Shopped all Around and could not get a better deal than what STRYKER had to offer, Great Shade for sizzling Hot summer days, Great Craftsmanship better than most custom T-tops.
premium 2" diameter T6 6061 high-tensile, thick and rugged aluminum tubing with a super protective marine-grade full bath anodized finish to withstand many years of harsh punishment. Floor mount for Sturdy Durability."
Dennie Hernandez
Angleton, TX
USA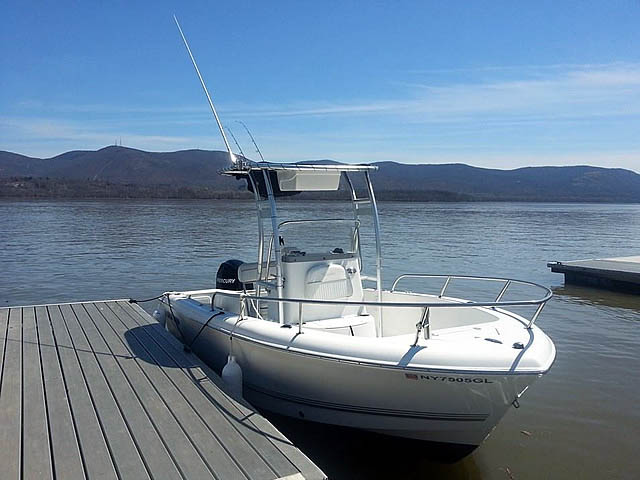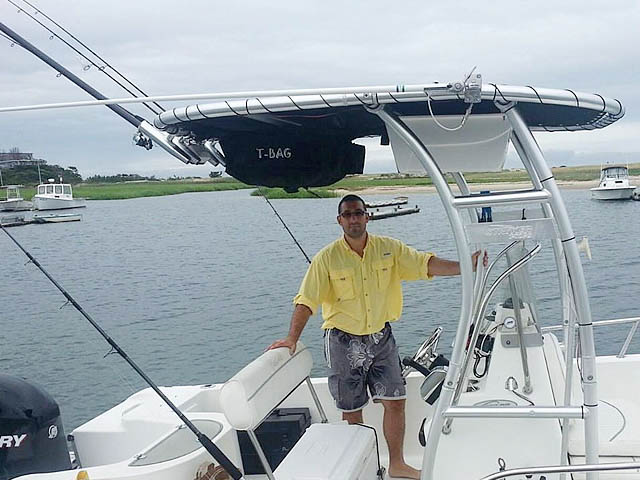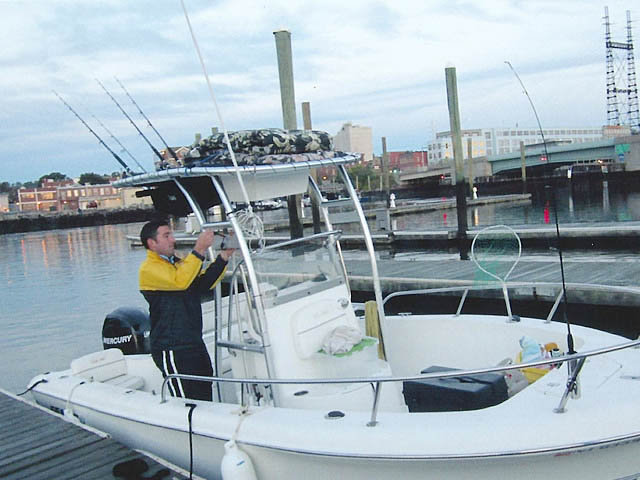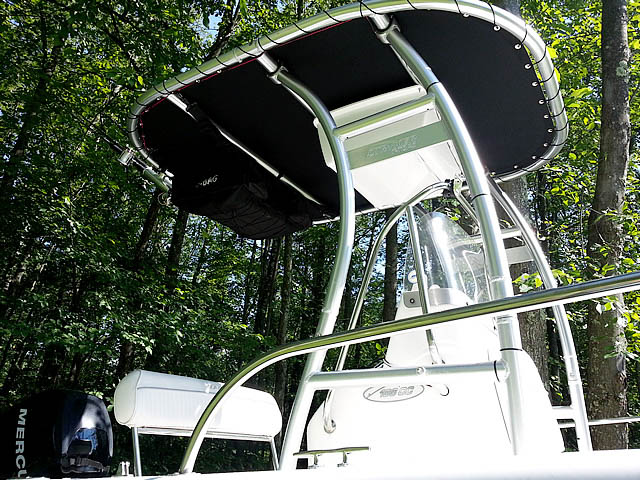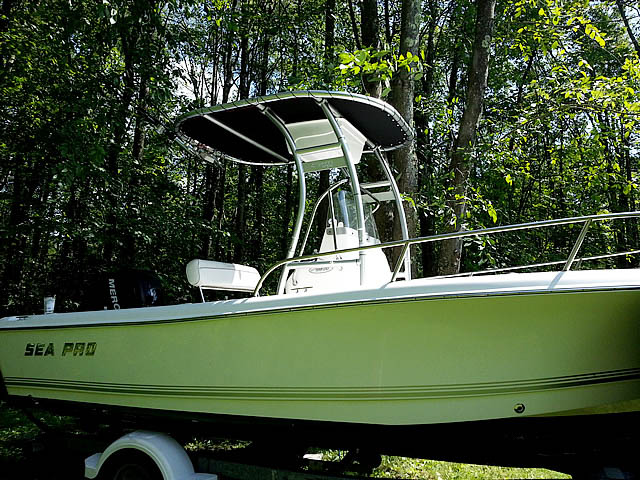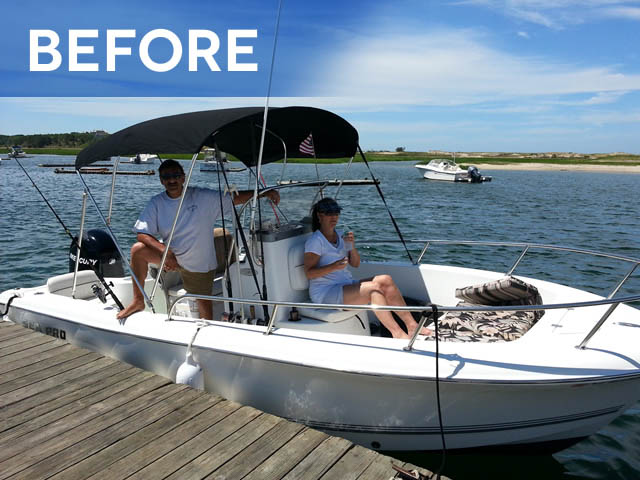 Customer's T-Top Review:

"My family loves this T-top!! We had a bimini top with the boat when we bought it and it would always get in the way when we were fishing. This T-top is so solid and was easy to install. I get comments on it all the time. It really finishes the boat off and makes it very functional. The rocket launchers on the back are amazing and the electronics box is perfect. Stryker even cut me a discount for being a veteran! Great service and amazing product! Thanks Stryker!"
Nunzio Malara
toms river, New Jersey
USA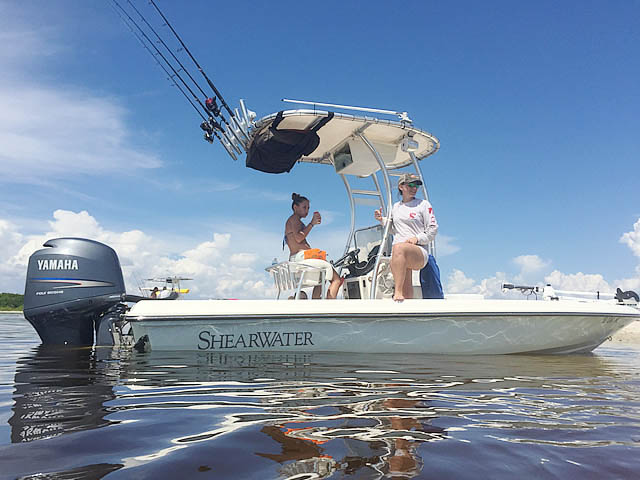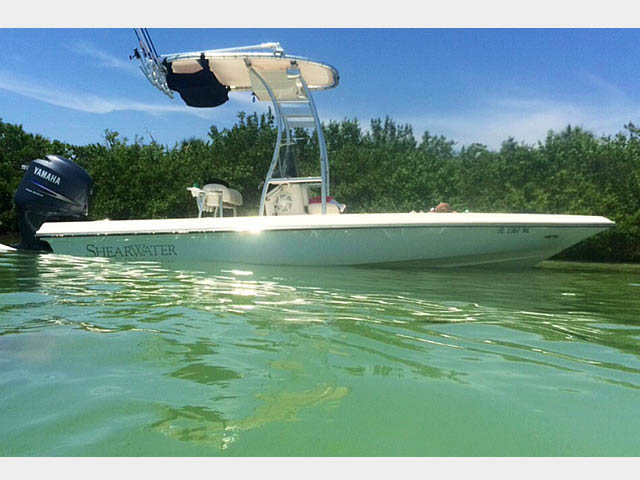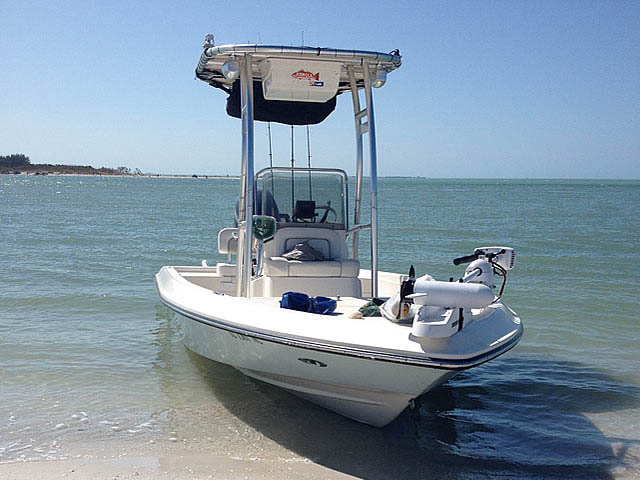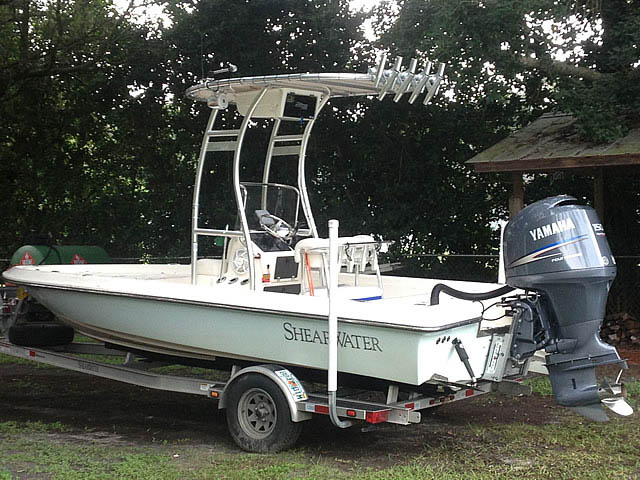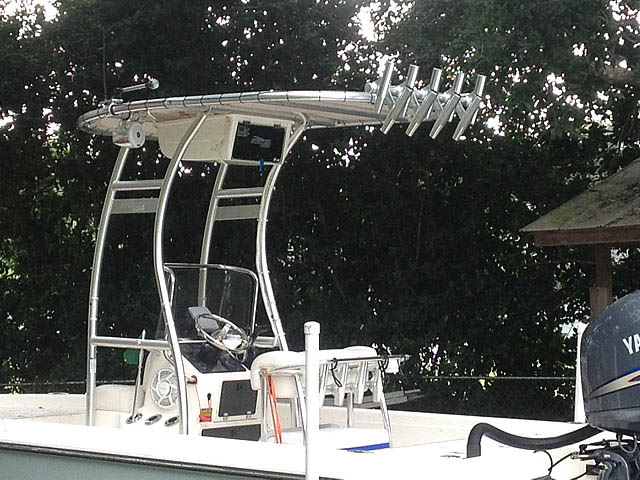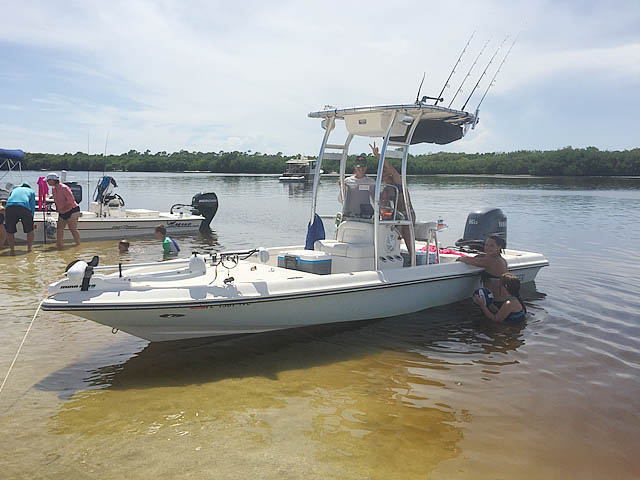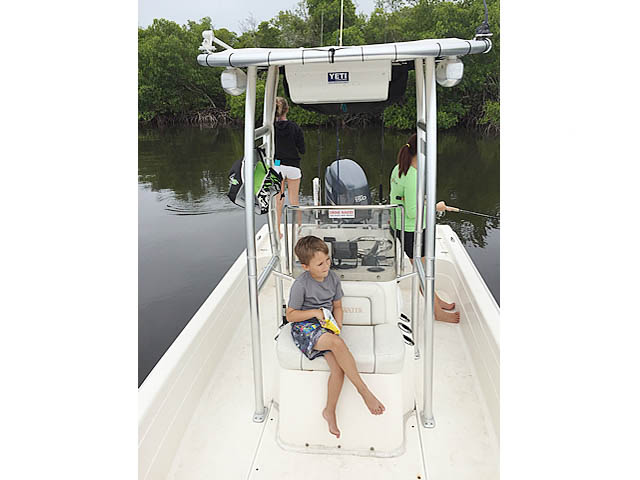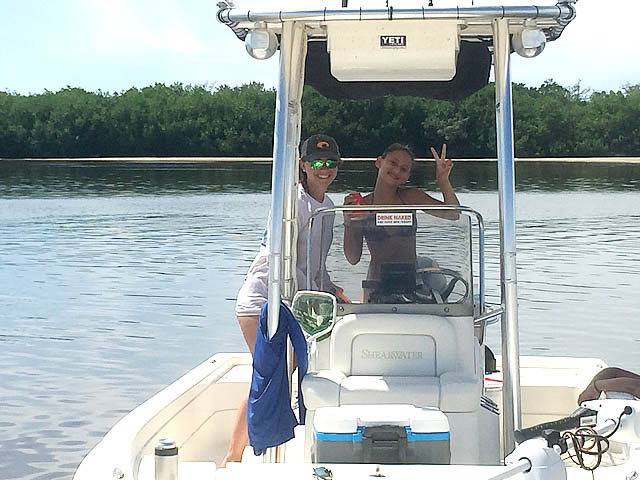 Customer's T-Top Review:

"T-top is excellent. The speakers and electrical box made it all come together. The t-top is best investment for boat. I added the electronic box for stereo and marine vhf. The Stryker speakers were a great and easy install for some great sounds. The rocket launchers are great, keeps all the fishing poles high and out off the way. Thanks Stryker ."
Jimmy Barrera
Arcadia , Florida
United States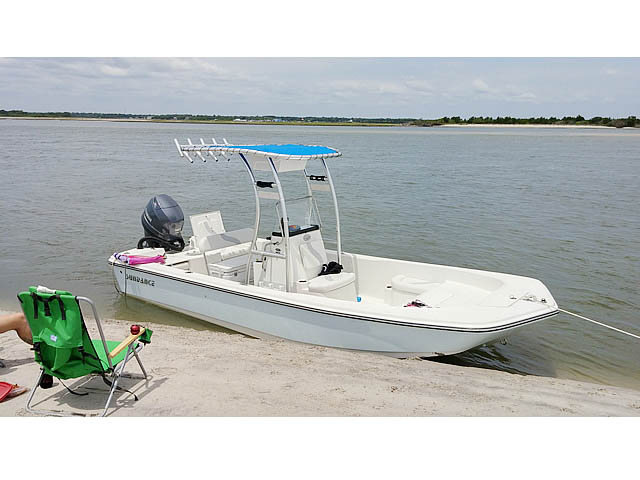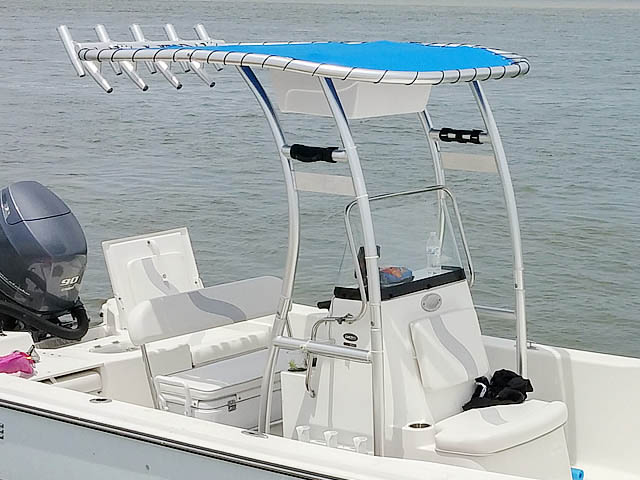 Customer's T-Top Review:

"Absolutely love my Stryker T-top. Very easy to install and excellent quality. There was a delay in shipping so Stryker even offered to upgrade my storage box. Completely happy with my purchase and it makes the boat look so much better."
Scott DiMauro
Jacksonville, NC
United States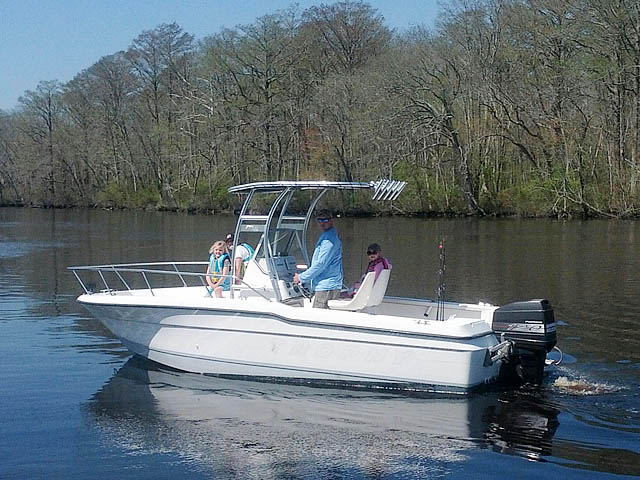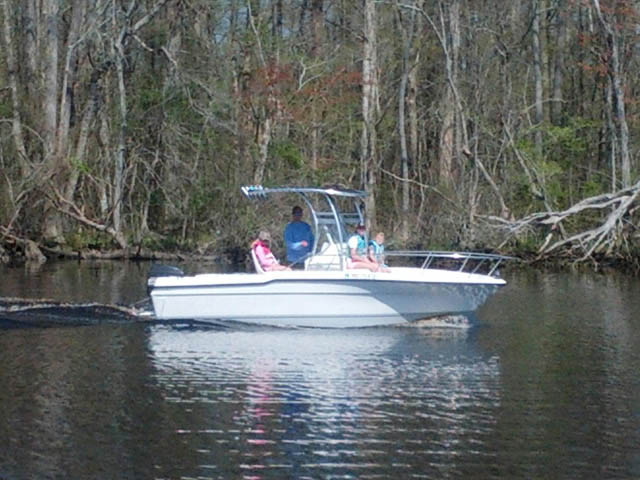 Customer's T-Top Review:

"I am totally pleased with top really gave my boat a new look an updated appearance. The rod holders an universal mounts work great. Top it sturdy an built very well no problems to date don't expect any either."
Don Mauzy
Snowhill, Maryland
USA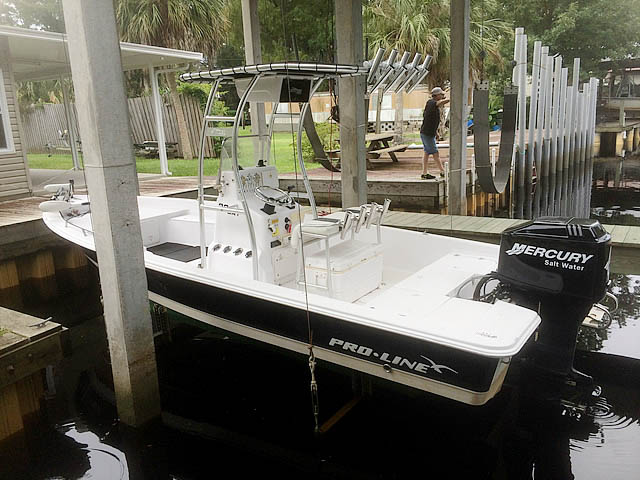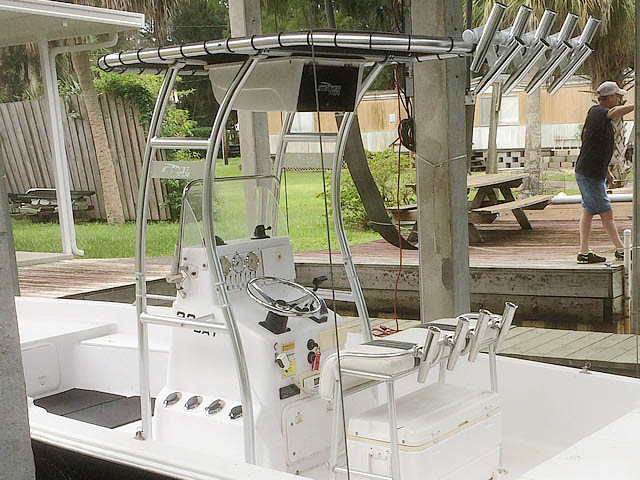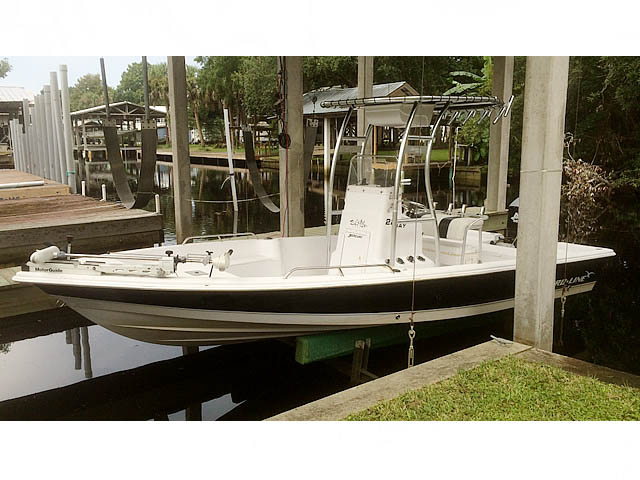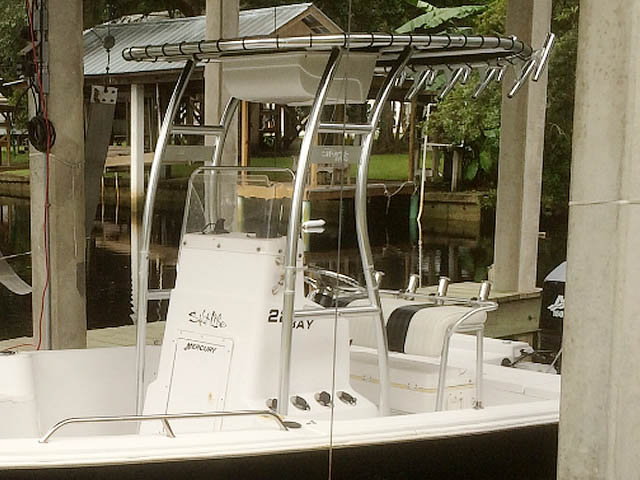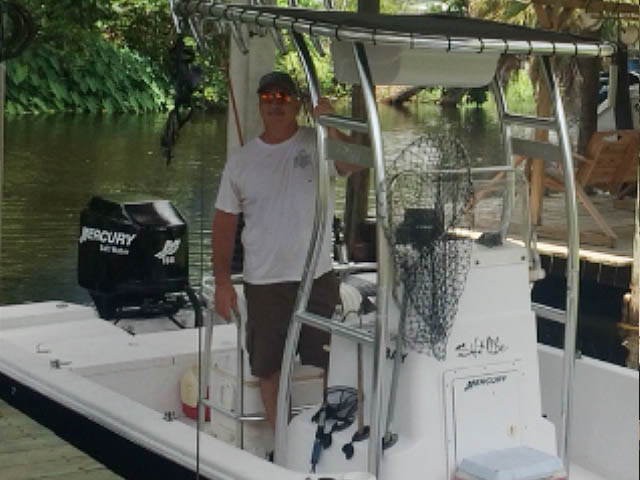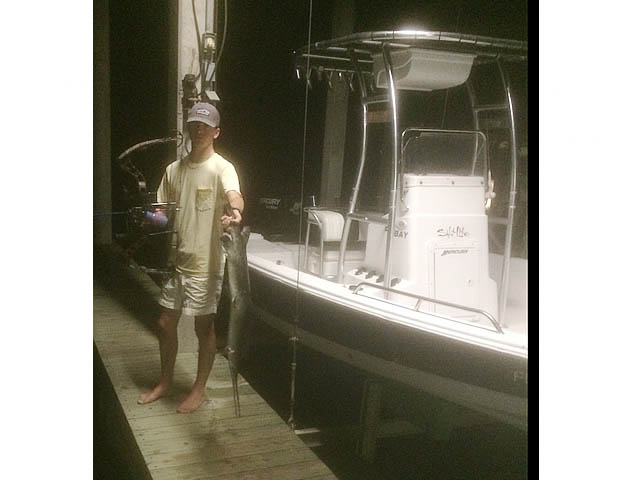 Customer's T-Top Review:

"I absolutely love the sporty design of my T-Top and the look that it adds to my boat!! The 9 rod rocket launcher and the electronics box complete the package and I couldn't live without either one. This is the third summer it has been installed and I've had no issues with it at all and it has been pounded by the Gulf of Mexico at the Suwannee countless times. "
Robert Dinkins III
Suwannee , Florida
USA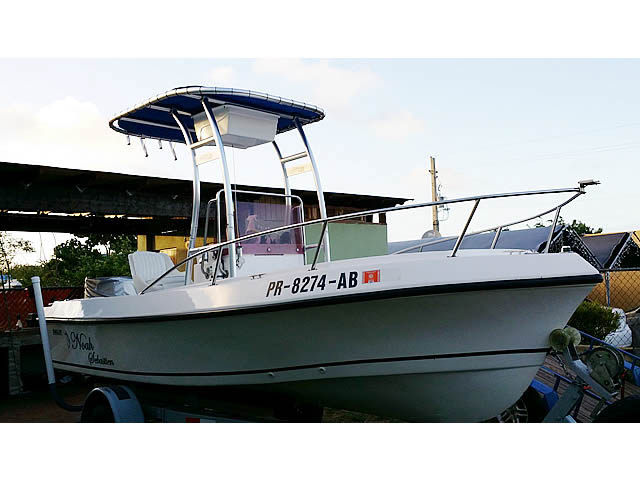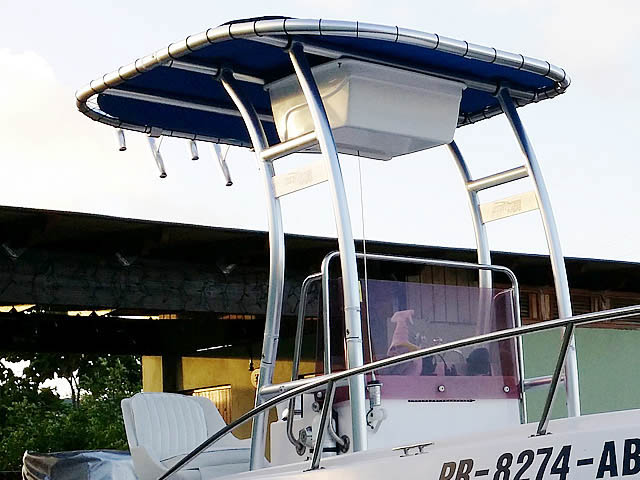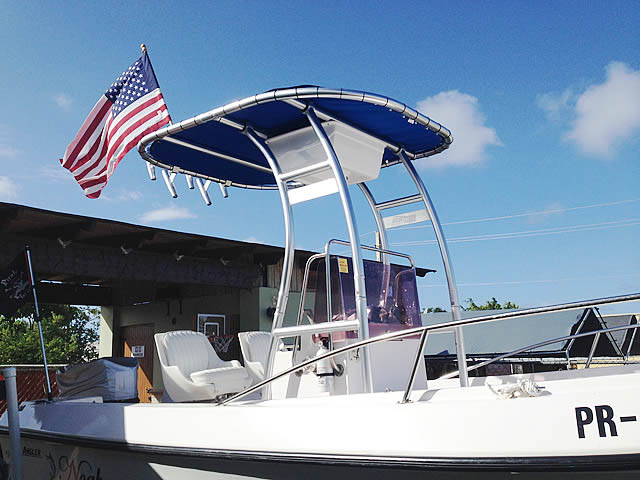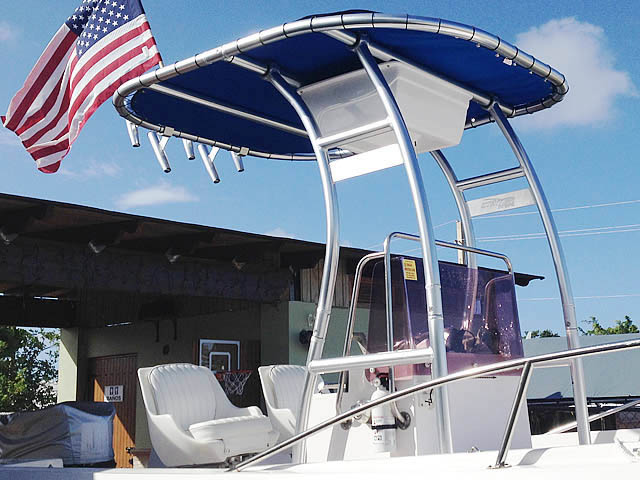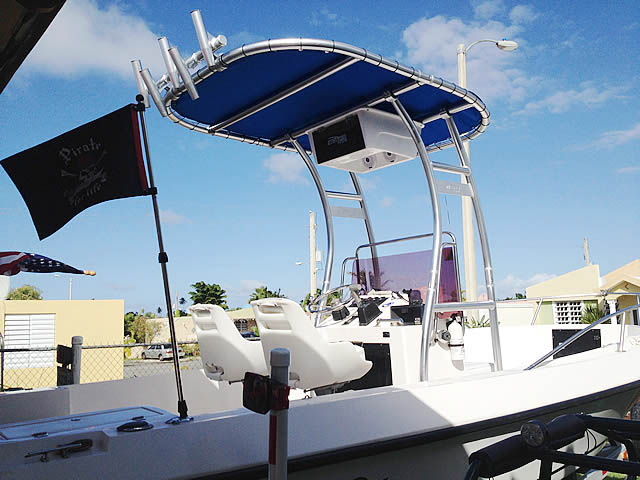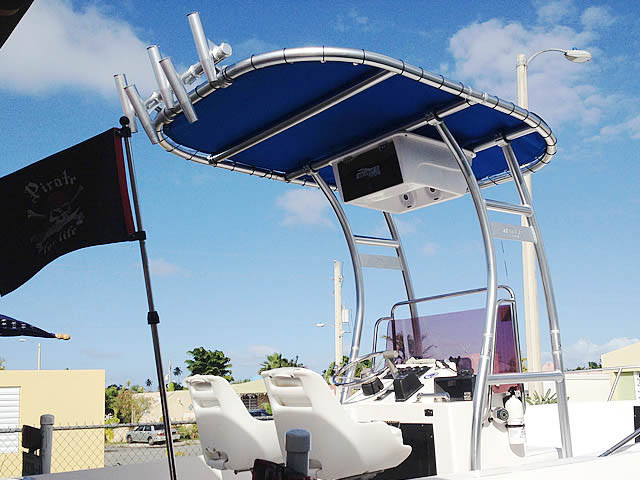 Customer's T-Top Review:

"This T Top looks great on my boat never been so happy with my boat until this moment, before i was shame about everyone that i know have T Top's on their boat, but there dont know that for what they pay i could buy two Stryker T top and in much much better quality and with accessories. Thank you Stryker and Steven. "
Moises Cordero
Isabela, PuertoRico
US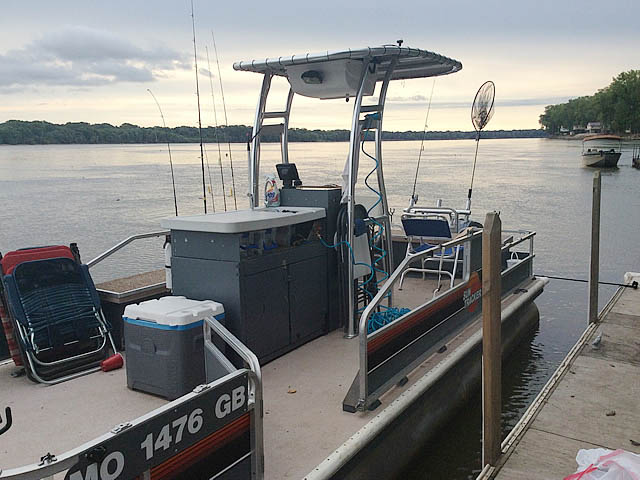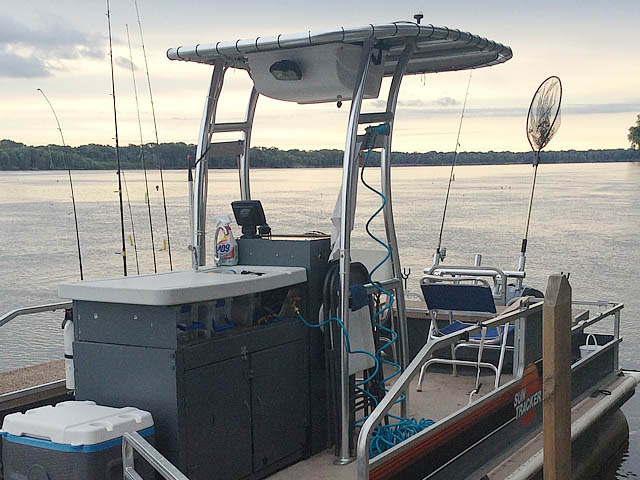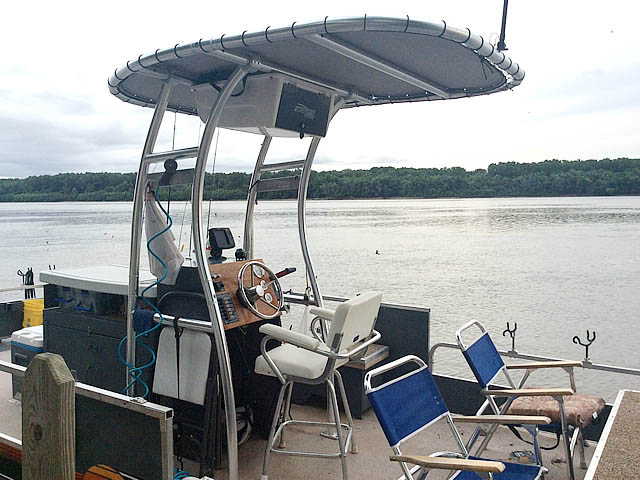 Customer's T-Top Review:

"The minute I saw your T-Top I new it was the perfect addition for my pontoon boat.... My wife an I love to fish for crappie. Your top lets us walk around the boat with long poles with ease. I have all kinds of things hanging off it. The box provides a place for my radio, binoculars, boat papers and VHS. I also hung a car fog light off the box to shine down on my fish cleaning table. LOVE THAT TOP!!!!!!!"
Delbert Fessenden
Palmyra, Mo.
USA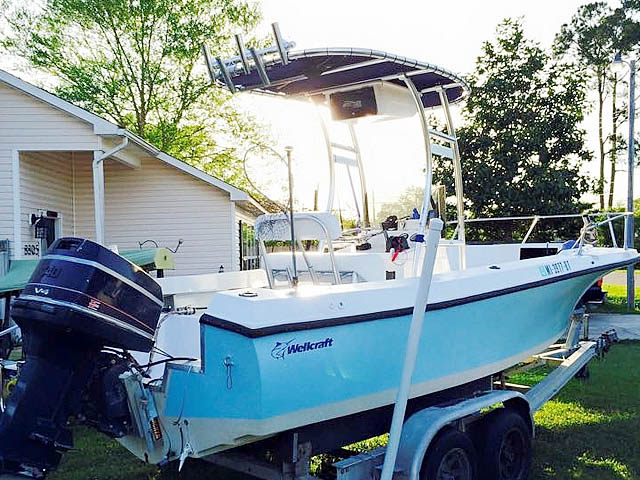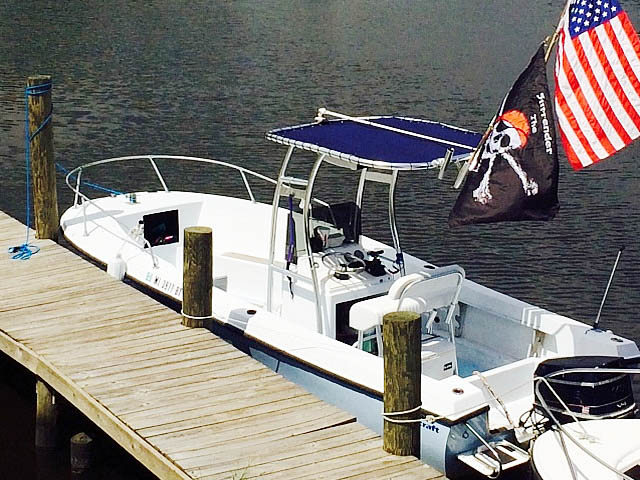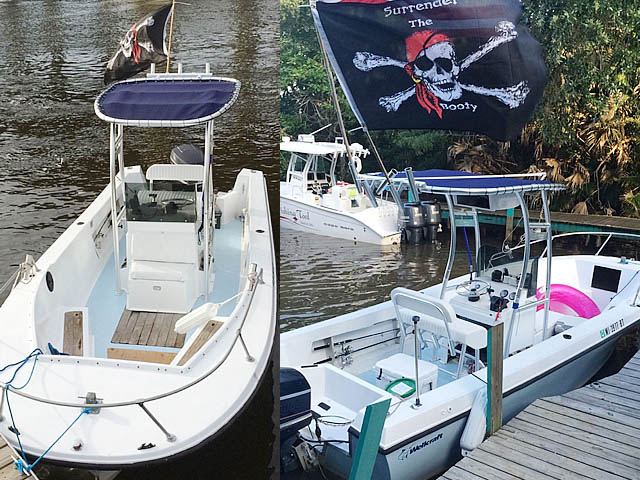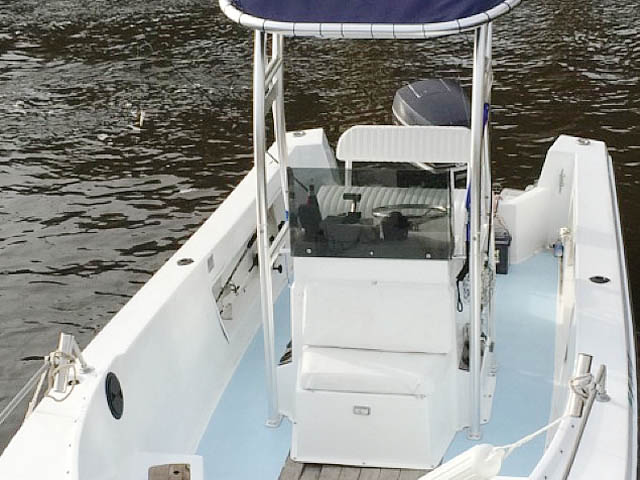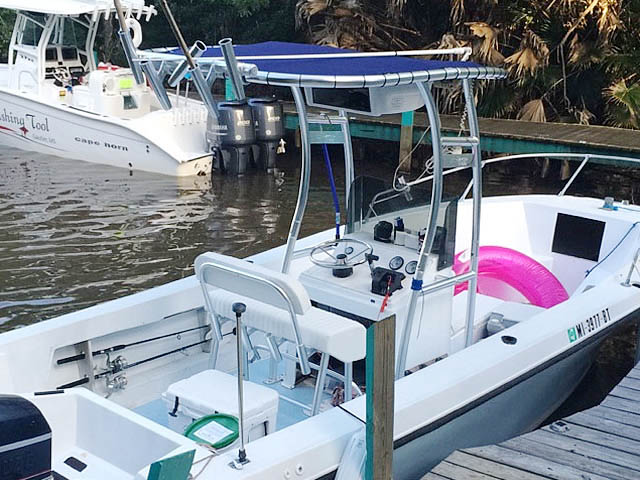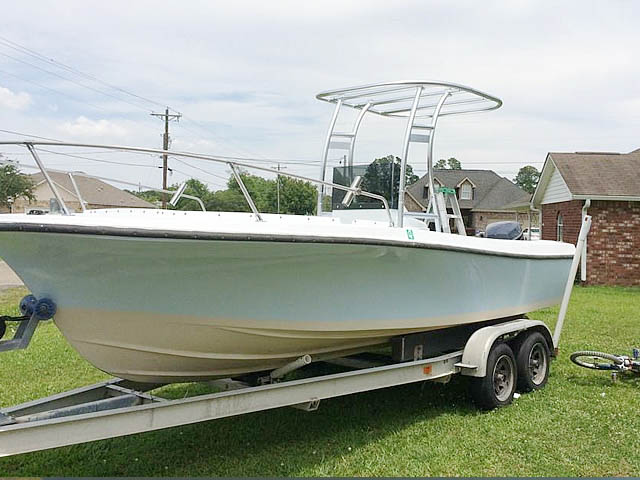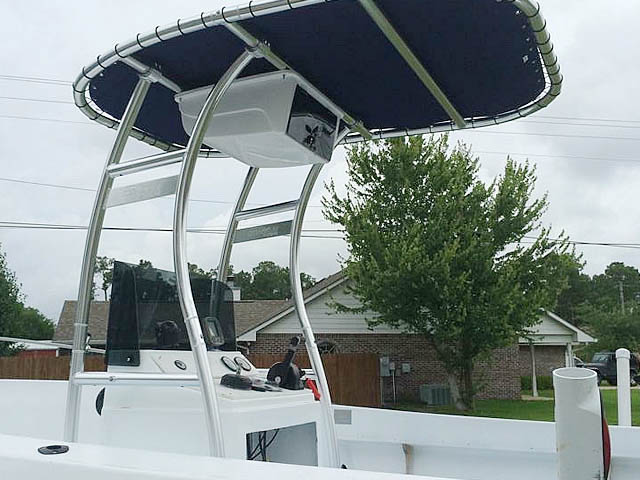 Customer's T-Top Review:

"WOW Factor! This boat has never looked so good. The t top provides shade where needed and a super sharp look. Excellent quality and upgrade to my boat! We get so many compliments with the Stryker T-Top, along with the Ebox and 5 rod rocket launcher. Excellent upgrade!!!"
Donovan Dunaway
Ocean Springs, Mississippi
United States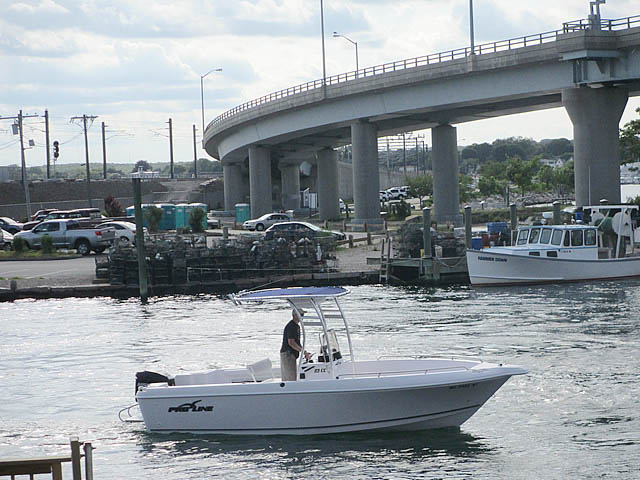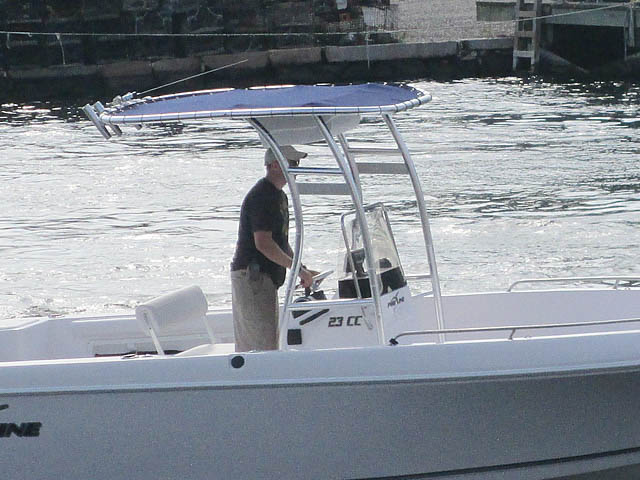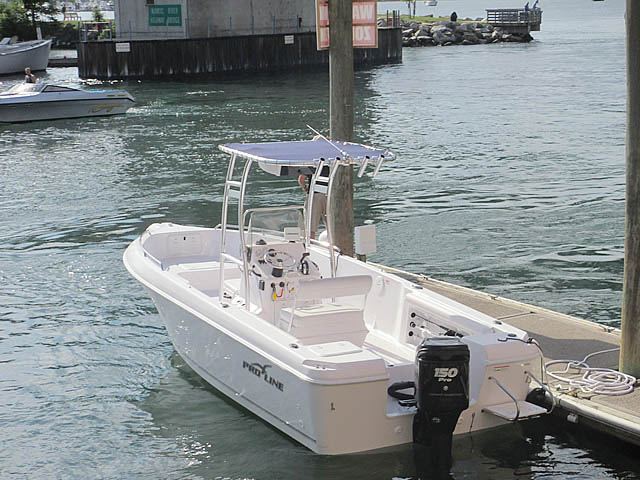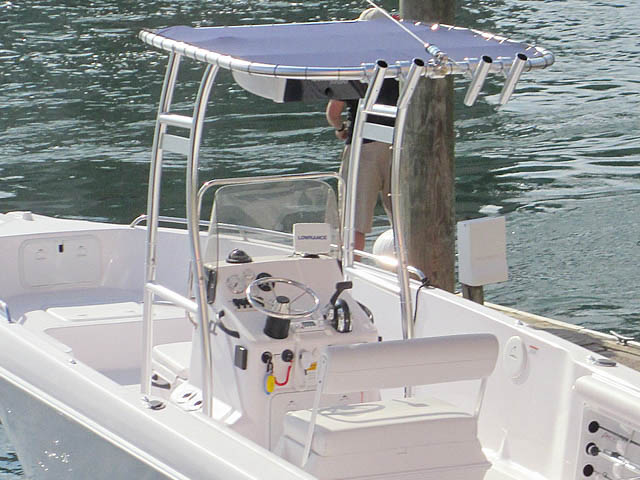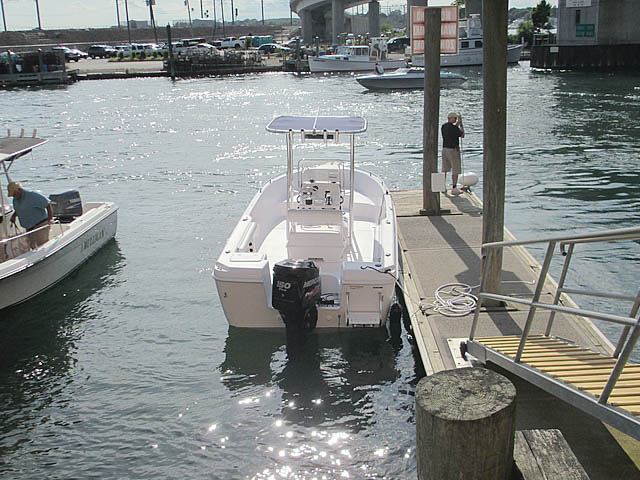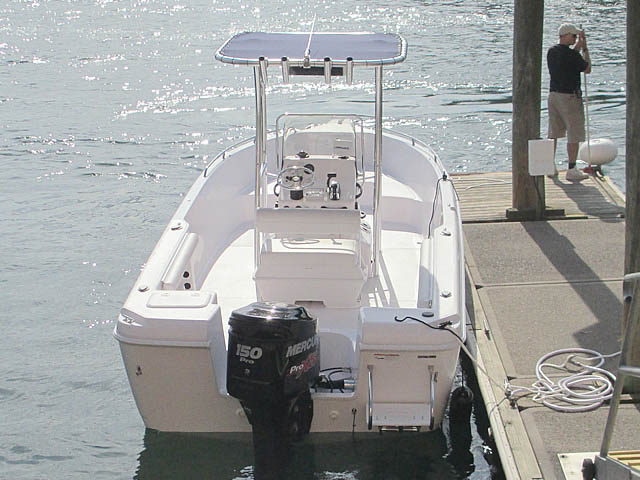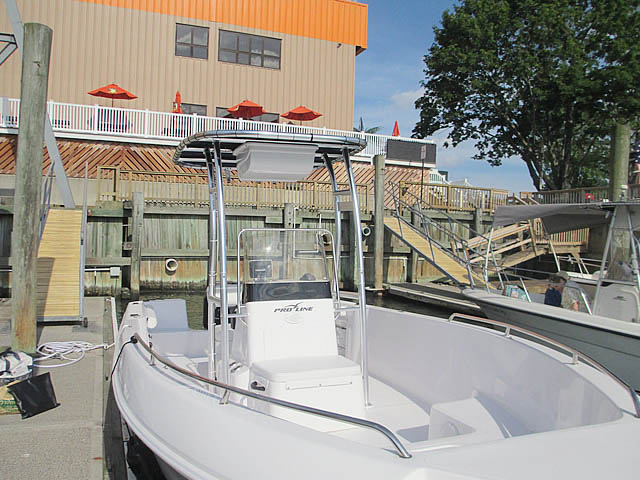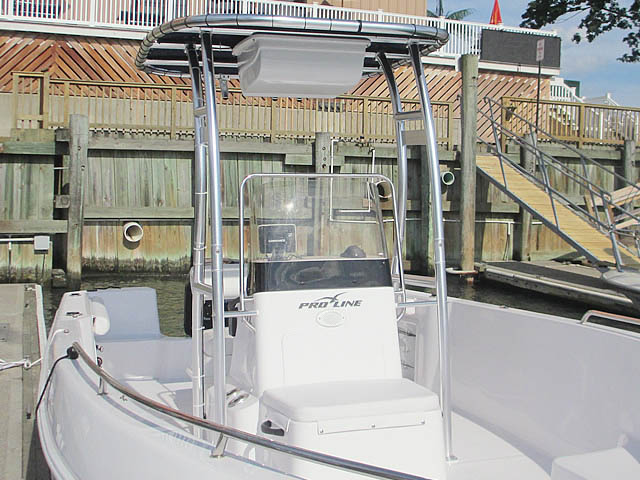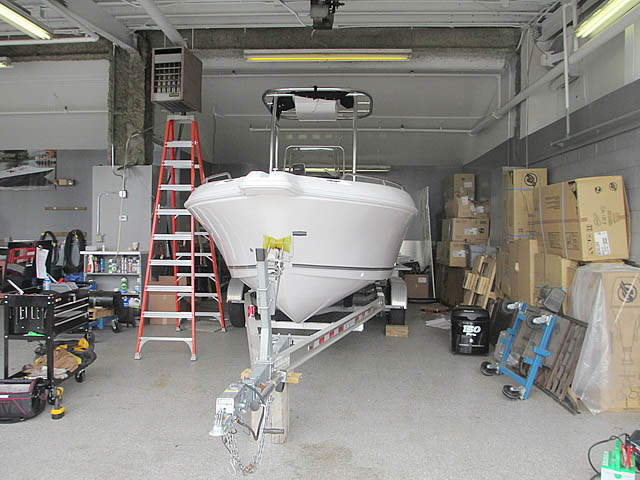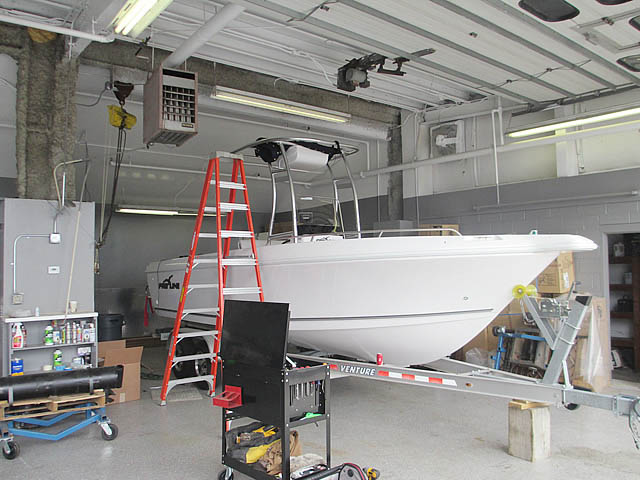 Customer's T-Top Review:

"I am so happy with my t-top.. I was a little nervous about the quality of an aftermarket product. But when my dealership installed the t-top I couldn't believe the quality of this product. The heavy aluminum and the welding of the product was high quality! I would totally recommend this product because of the quality materials used and for the value. you can't go wrong with purchasing this product."
Mike Madsen
Northbridge, MA
USA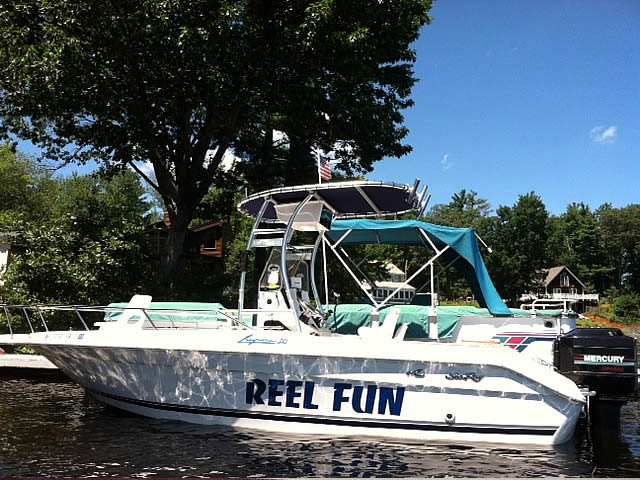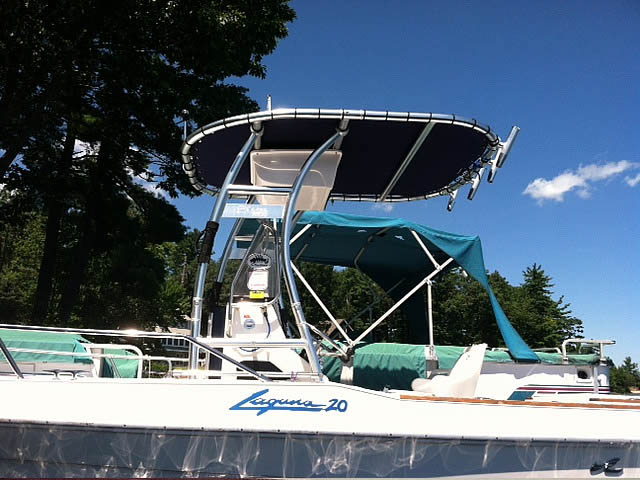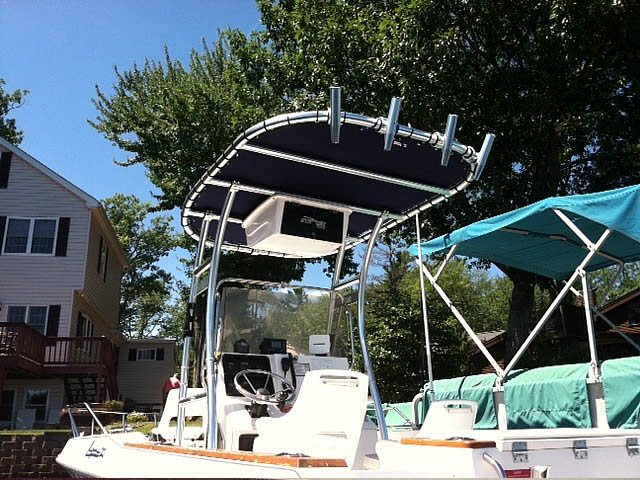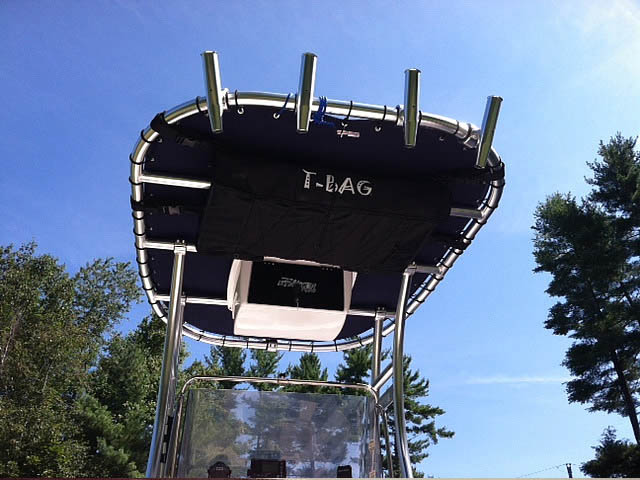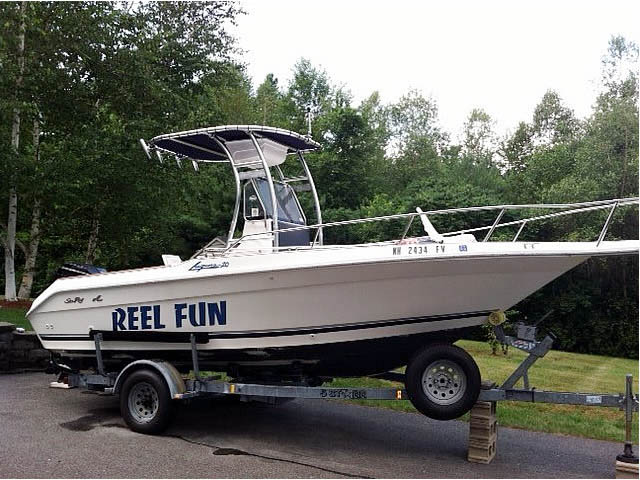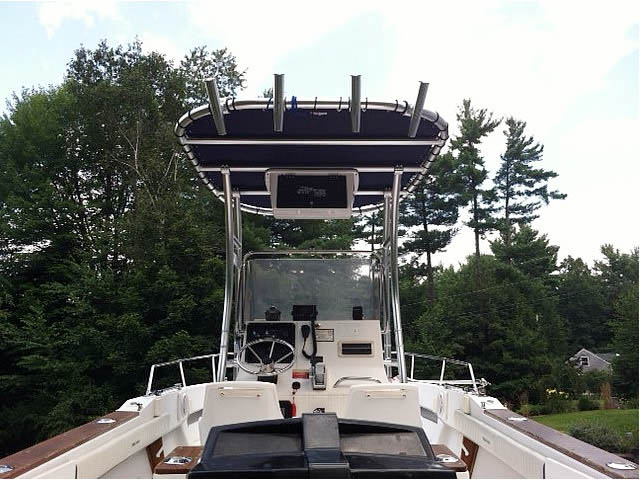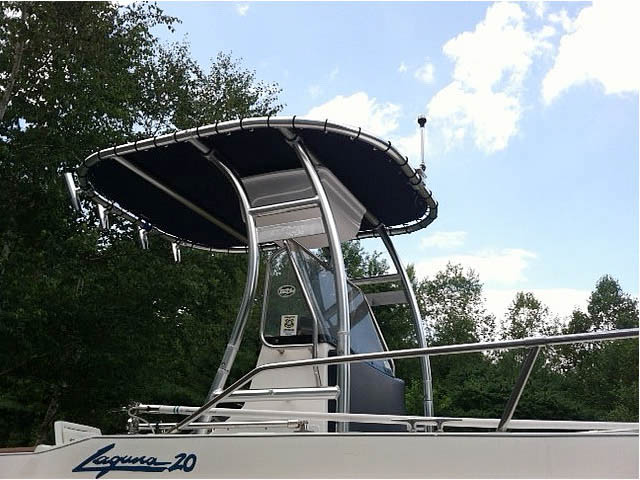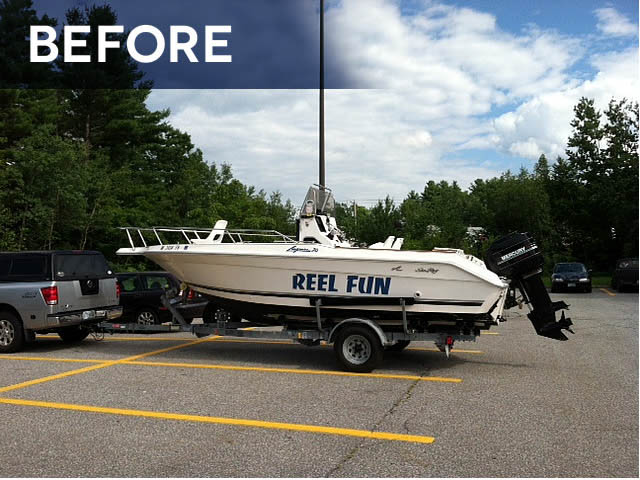 Customer's T-Top Review:

"I was kinda skeptical
At first buying this online,but everything was great. This T-Top is really great. I get tons of compliments on it and everyone cannot believe how sturdy it is for the price. I Have a buddy who can weld and fabricate anything and everything and he said he could never make one for that price and would lose money on it. I also got the electronic box and some rocket launchers which add class and usefulness to my boat. The setup makes my boat look new again. Listen guys, you really got to check them out. SG300,electronics box,4 rod holders, all-round mast light with accessory mount. Oh, and the guys in customer service are great and very helpful too. GOOD LUCK WITH YOURS, YOU'LL LOVE IT TOO. NEAL G"
Neal Gosselin
Sandown , NH
U.S.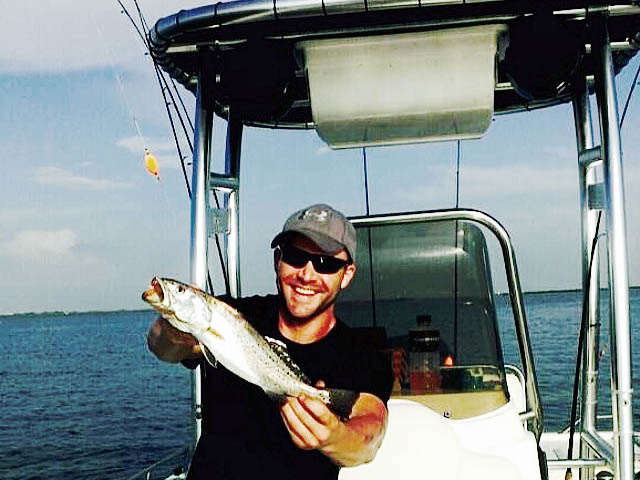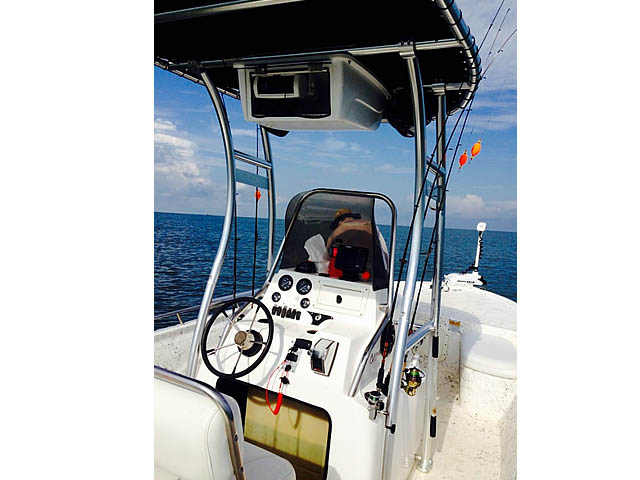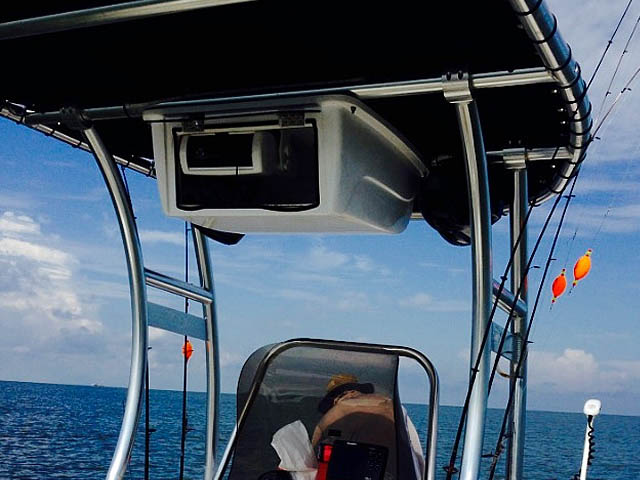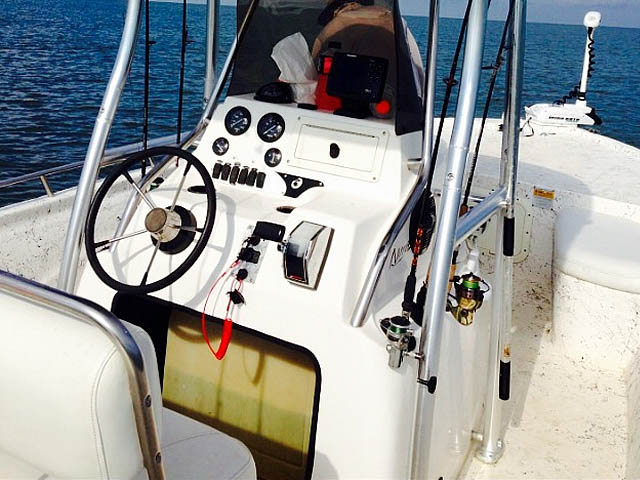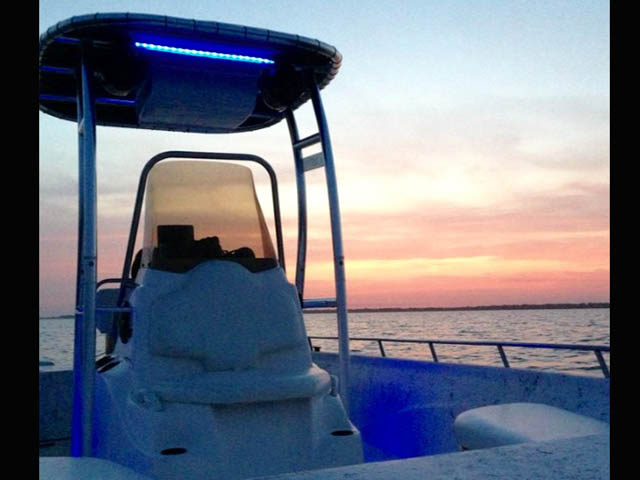 Customer's T-Top Review:

"Couldn't be any more satisfied and proud to show off my Stryker t-top. Makes heads turn every time I launch my boat. Simple installation along with great stability. And to top it all off by far the sharpest looking top I've seen yet. Very functional sturdy design I love it. "
Michael Oconnor
Springfield , Louisiana
USA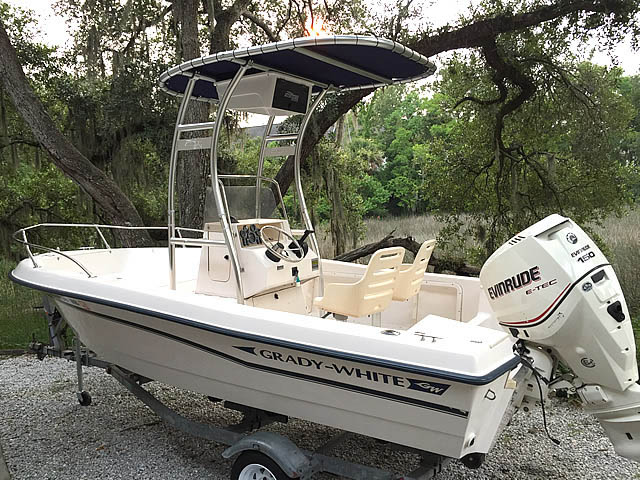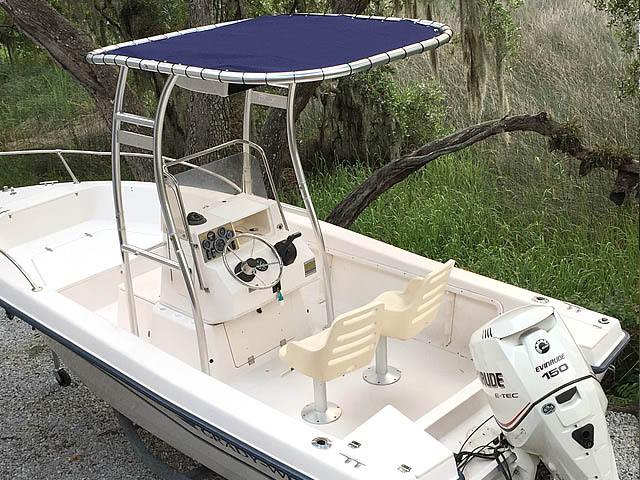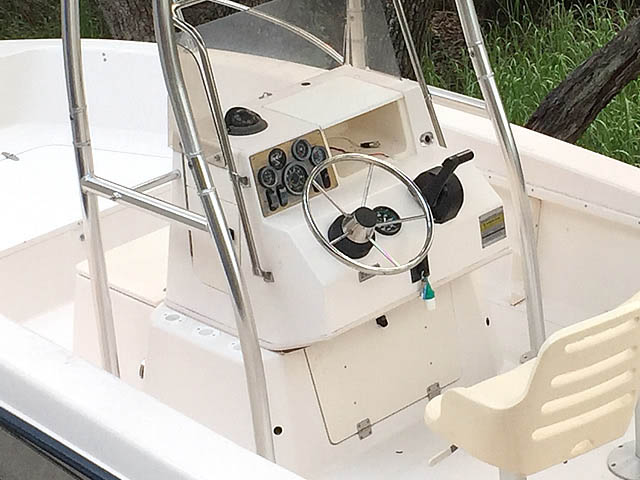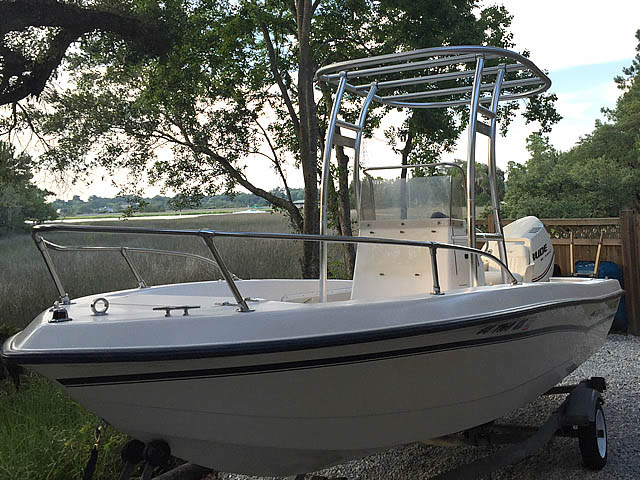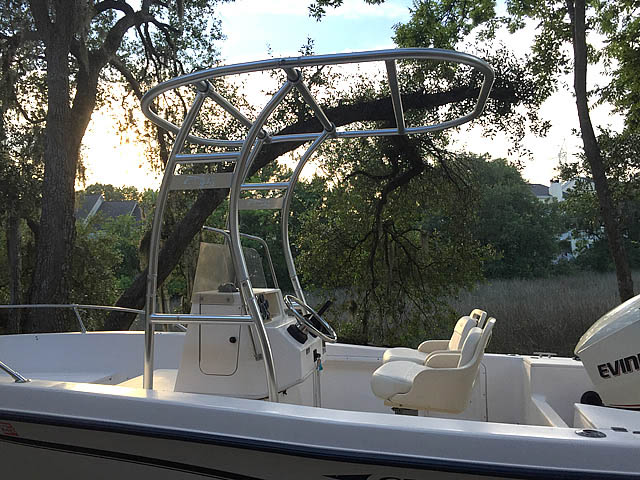 Customer's T-Top Review:

"My new Styker T-Top totally upgraded the look and function of my boat. I get comments every time I am out on the water. This is a great product and I cannot recommend Stryker as a company high enough!"
David Grimm
Charleston, SC
USA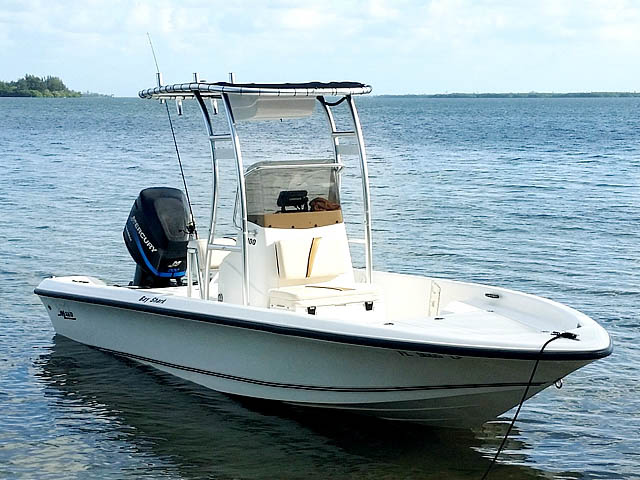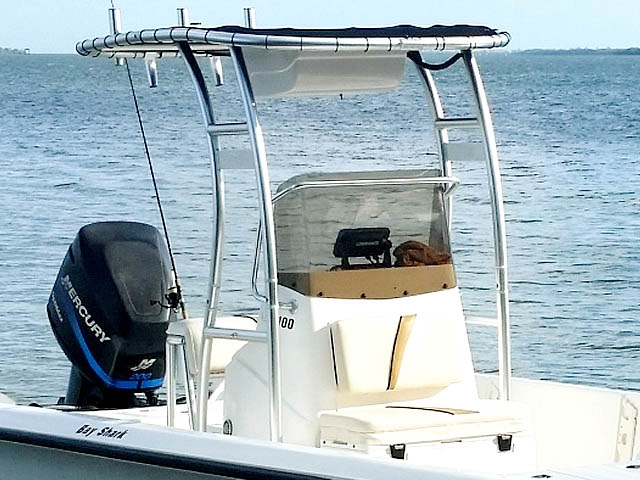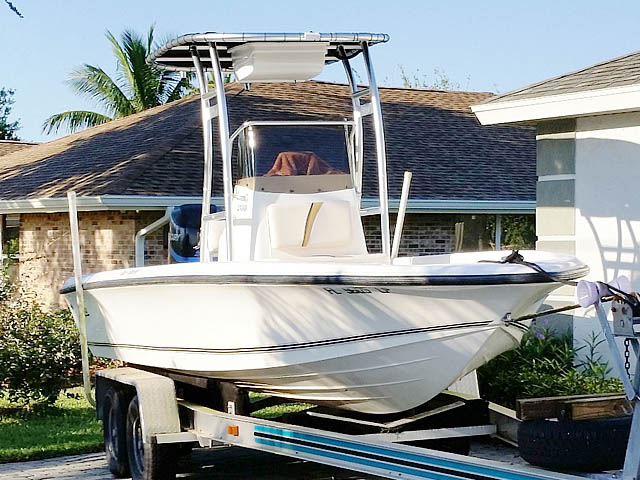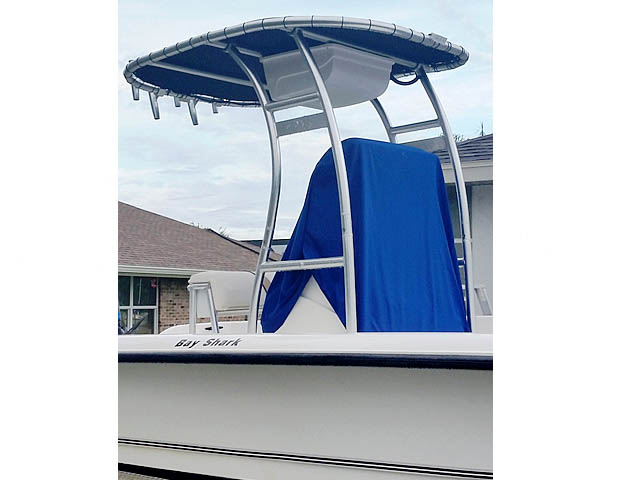 Customer's T-Top Review:

"Excellent packaging, no damage during transportation. All parts fitted together easily.
Installation was easy after viewing instructional videos. Good design, well engineered product. Looks great on the boat."
Chris Gunn
Indialantic, Florida
USA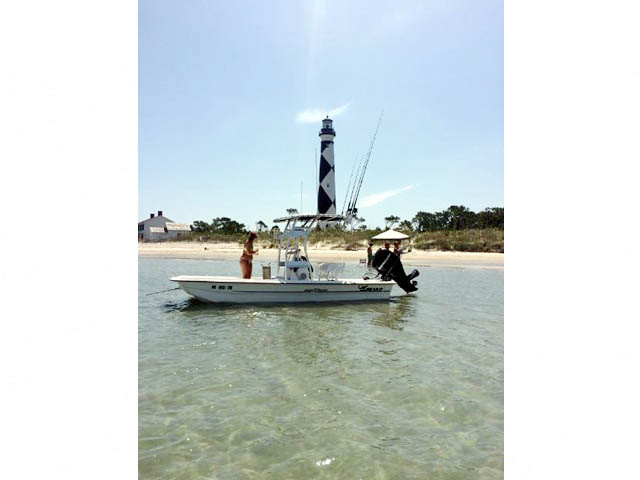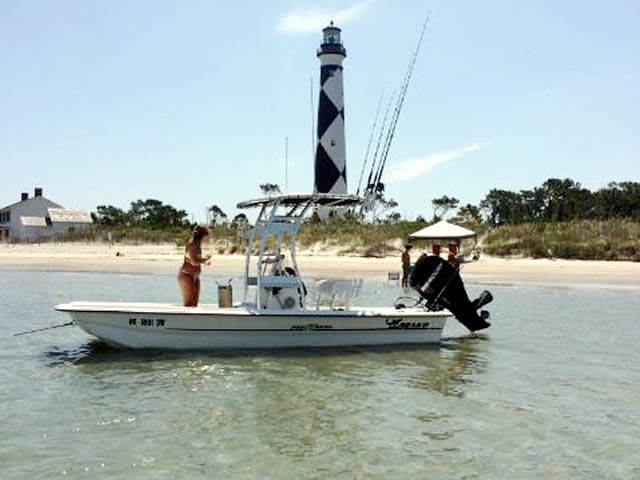 Customer's T-Top Review:

"I searched long and hard to find the perfect t top for such a small open skiff. When it arrived I was so impressed how easy it was to put together and install on my boat. I was so impressed that I ordered the matching LEANING POST and installed that. The workmanship and materials on the top is far superior than those tops on the market that cost two to three times the money. Best part I get so many complements from my boat. Everywhere I go to show off such a fine top. Thank you for the wonderful shade the top produces for my boat in the HOT SUMMERS here in the Eastern North Carolina waters"
Ronald Smith
Greenville, North Carolina
USA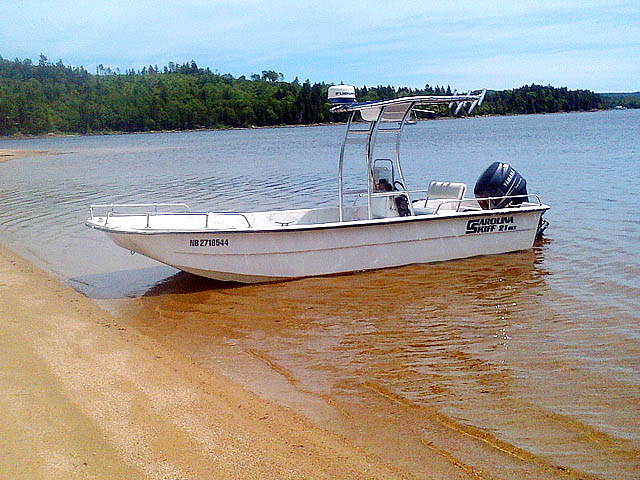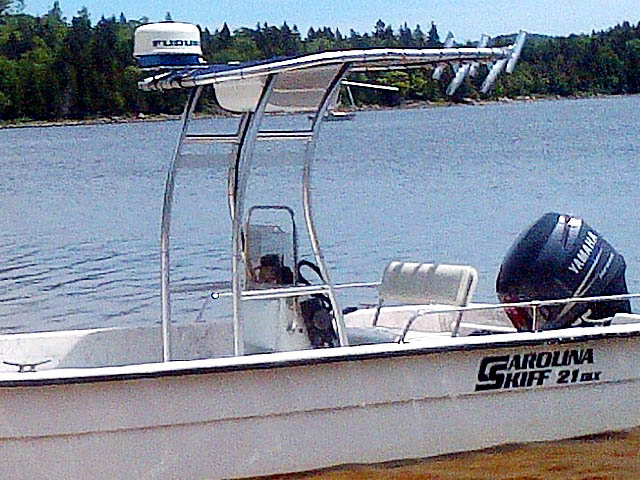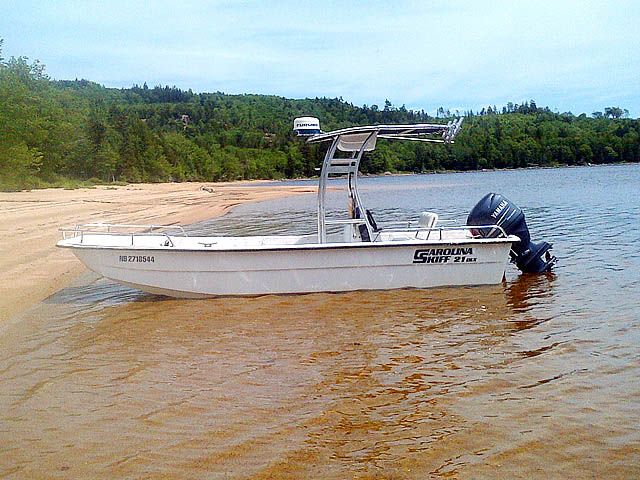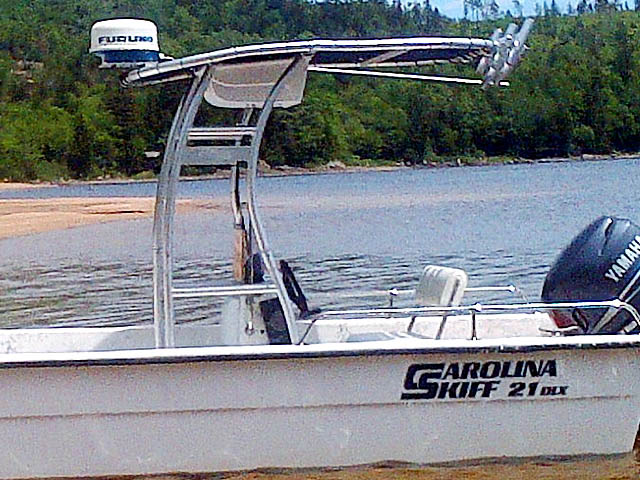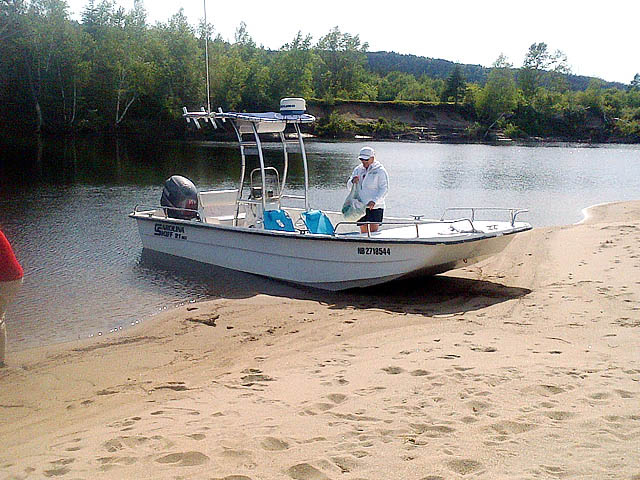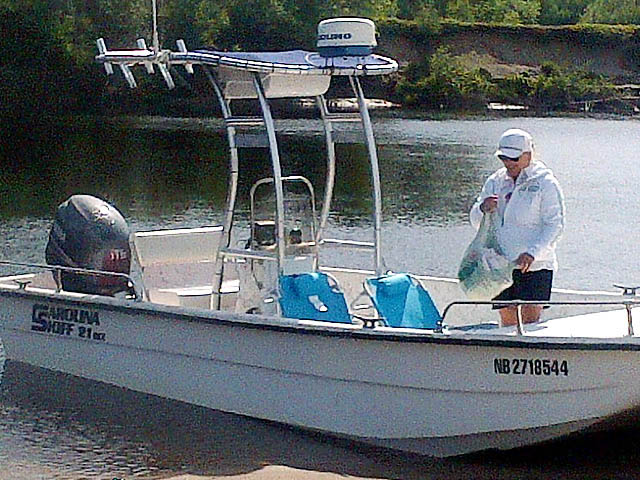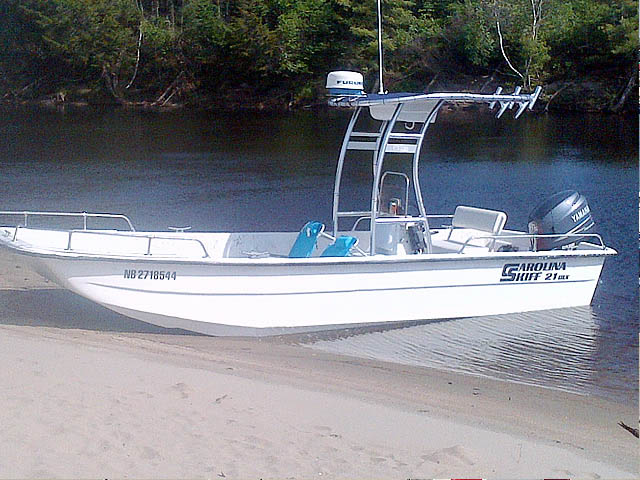 Customer's T-Top Review:

"My Stryker Top has totally changed the look of my skiff from work boat to pure pleasure boat ! The electronics box is so convenient for my radar and VHF and rod holders keep deck uncluttered. Installation was made simple and uncomplicated. Totally awesome top -- should have done it a long time ago !!"
Barry Stewart
Blacks Harbour, New Brunswick
Canada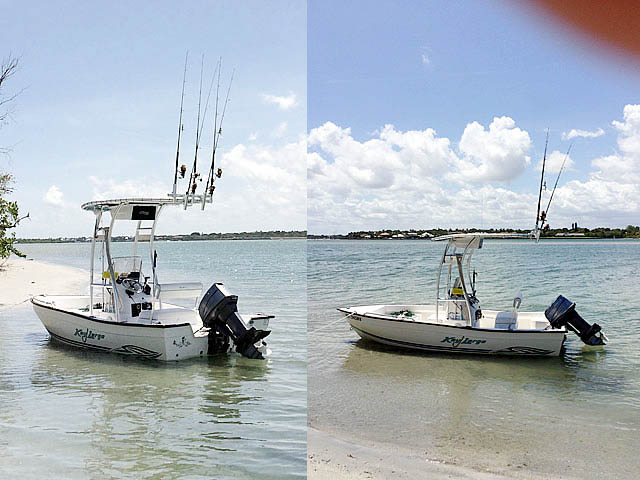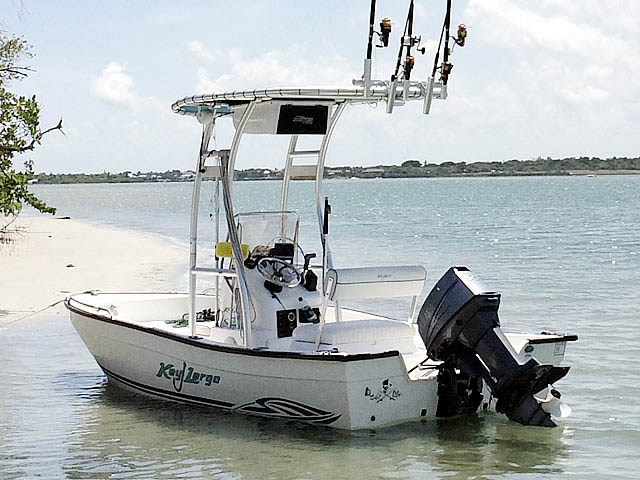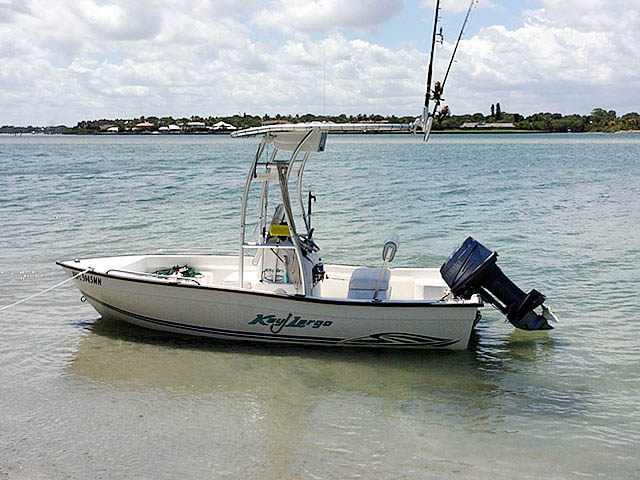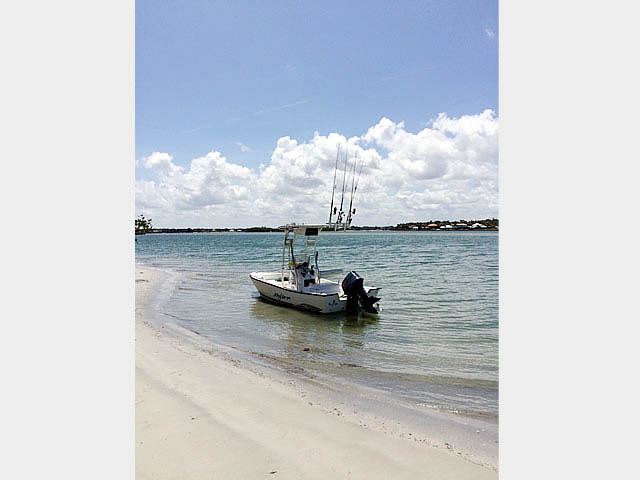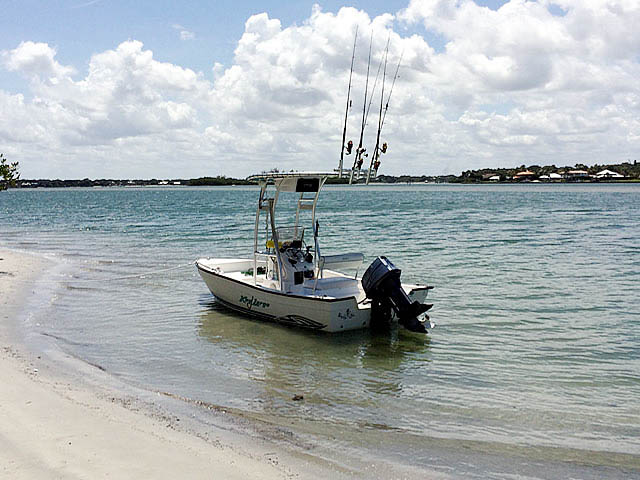 Customer's T-Top Review:

"I am so happy with this T Top it has been on my boat for almost a year numerous trips offshore in the atlantic and it remains as sturdy as the day I installed it. I am always getting compliments and people are amazed when I tell them it comes in a kit and how affordable it is."
John Brennan
Port Saint Lucie, Florida
United States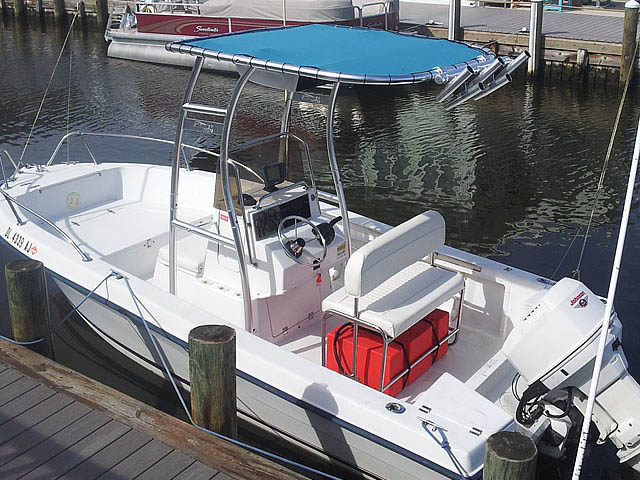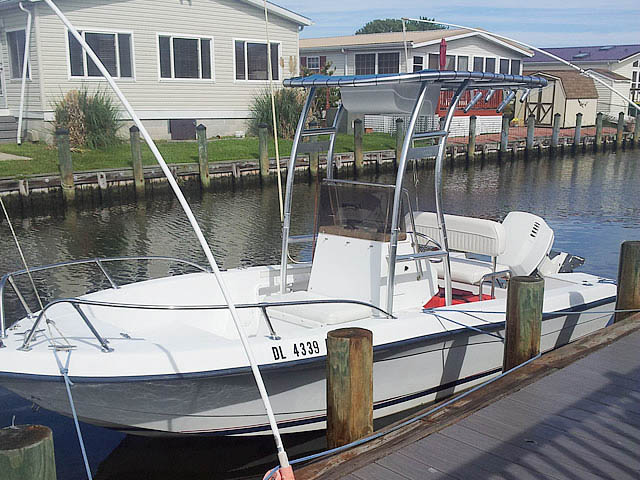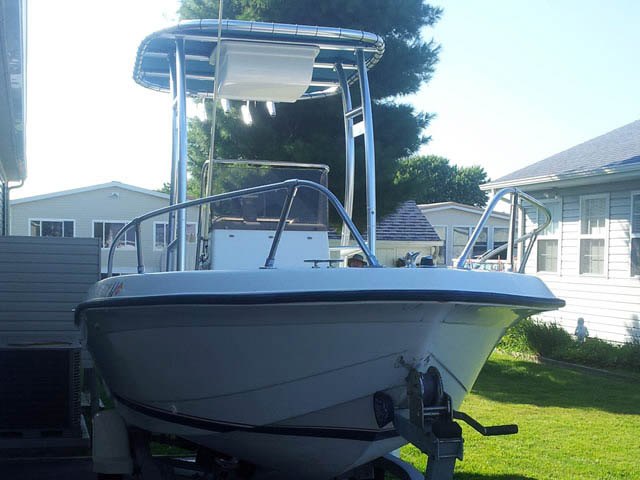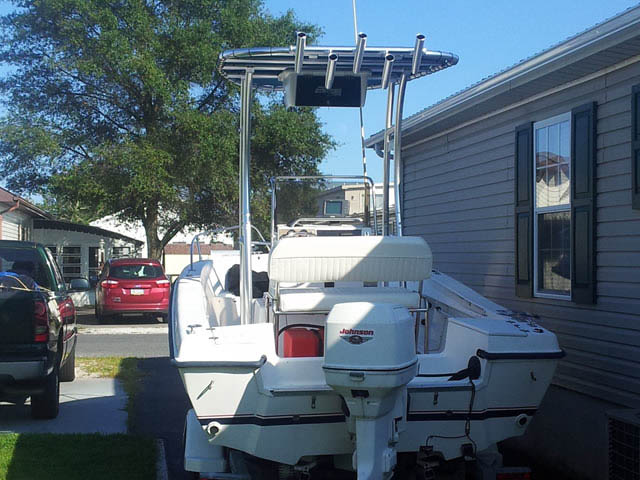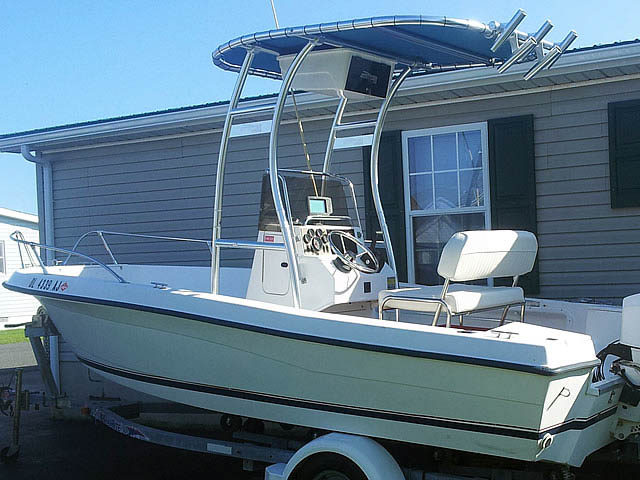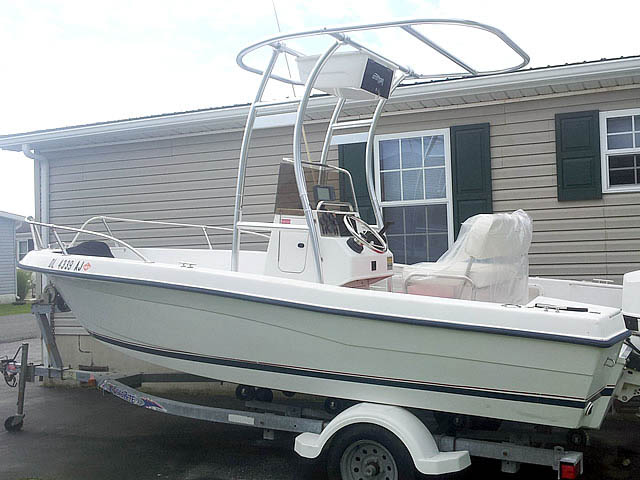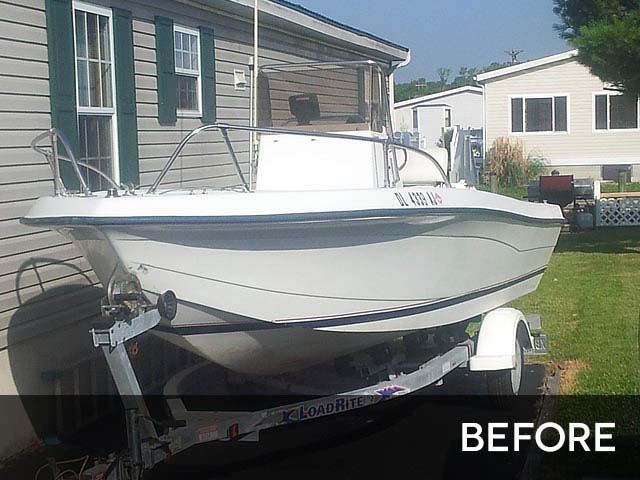 Customer's T-Top Review:

"WOW!! This was a breeze to install and changed the look of the boat completely! I can't believe how many comments I get about the looks of this top. It's strong and works great. It's the greatest thing since sliced bread! The rod holders and the electronic box made the perfect combination for me. Nice job Stryker!!! "
Michael Rintz
Manheim, PA
USA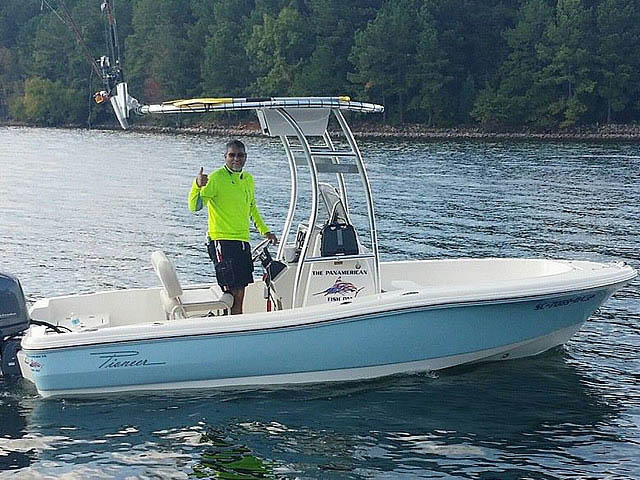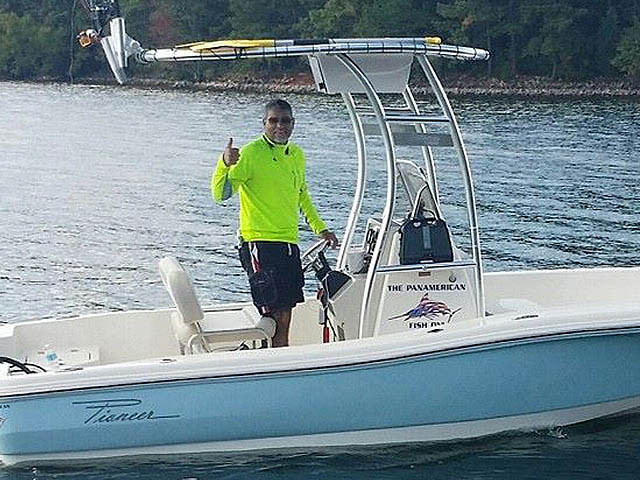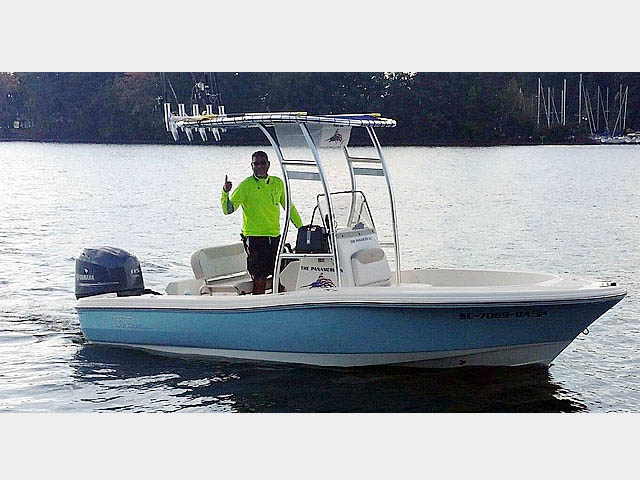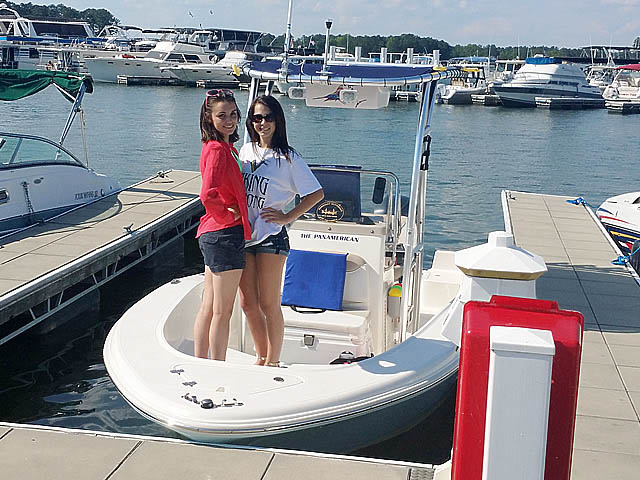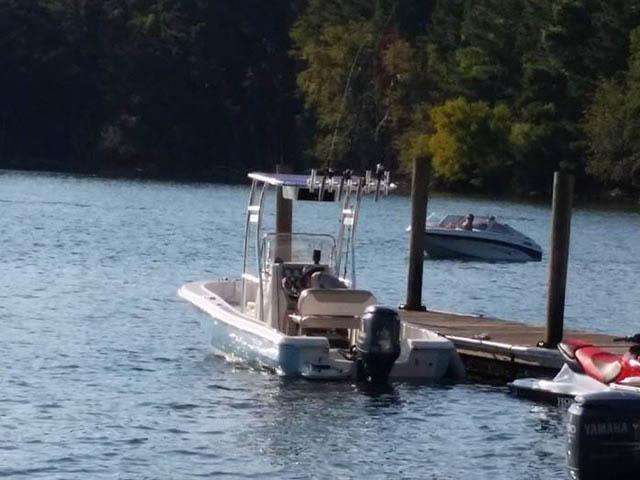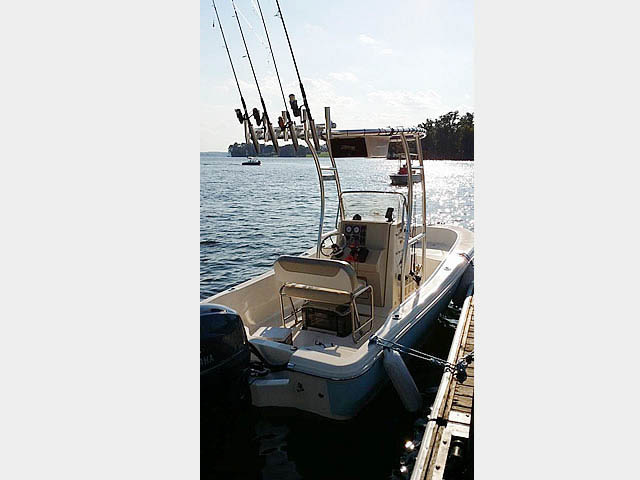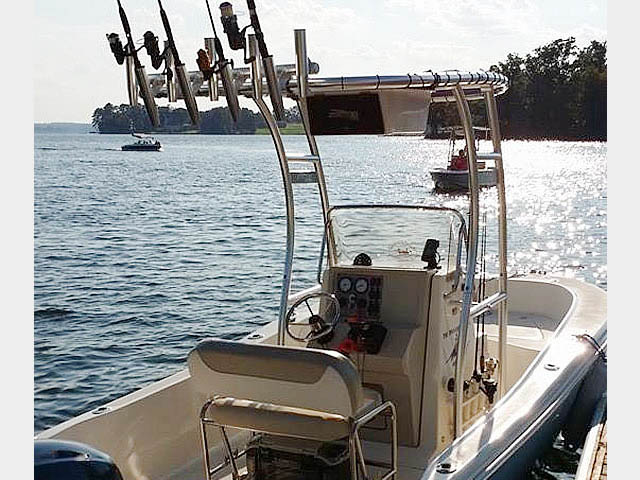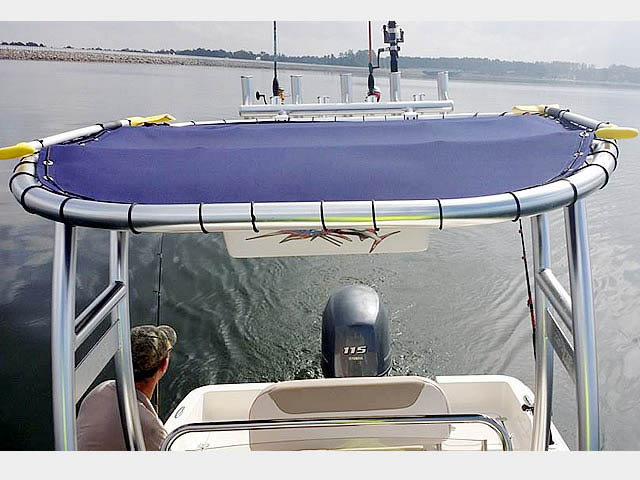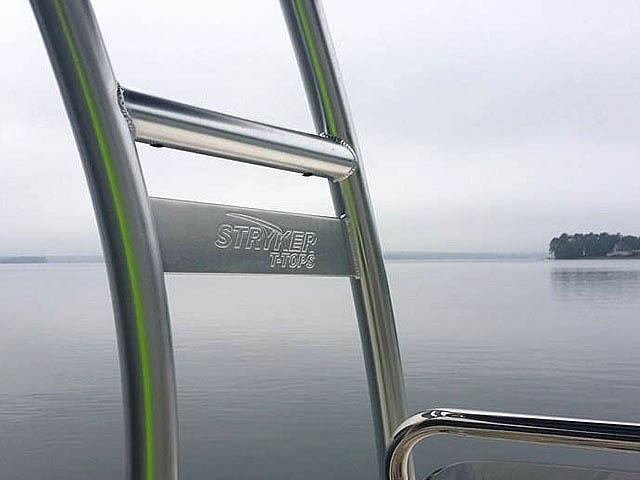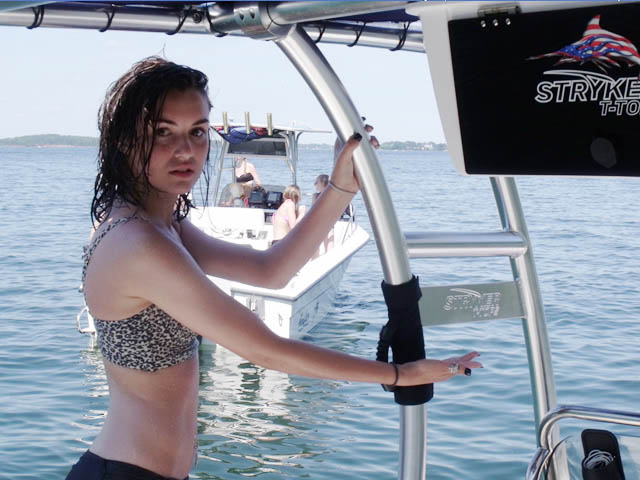 Customer's T-Top Review:

"We are extremely happy with our product, we constantly get positive feedback from other boaters. Even the dealership where we purchased our boat made a comment recently saying that it is one of the best looking after market T-tops they have ever seen. FISH ON!!! "
Dave Navarro
Columbia, SC
USA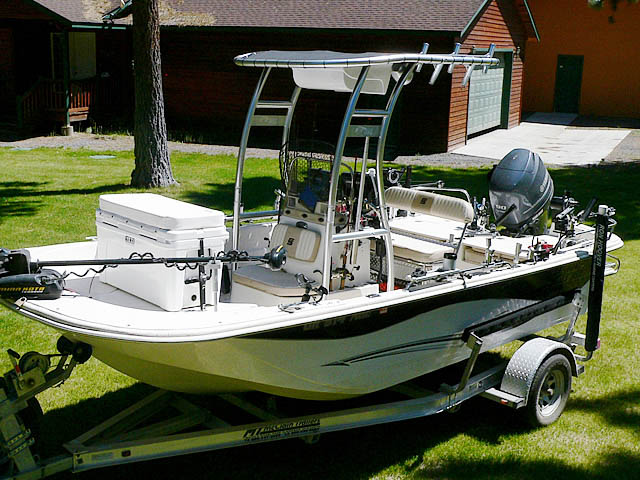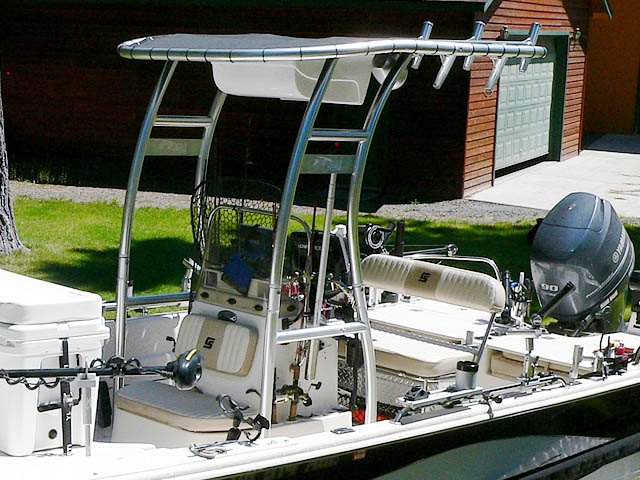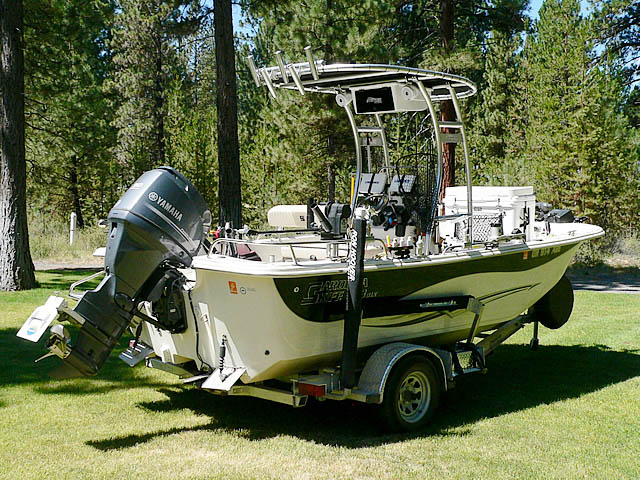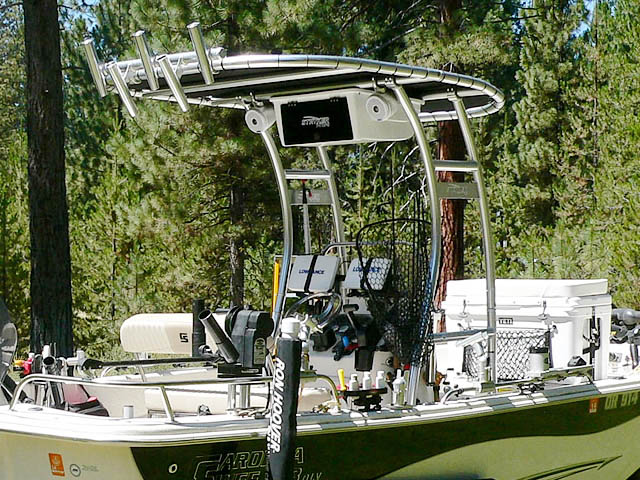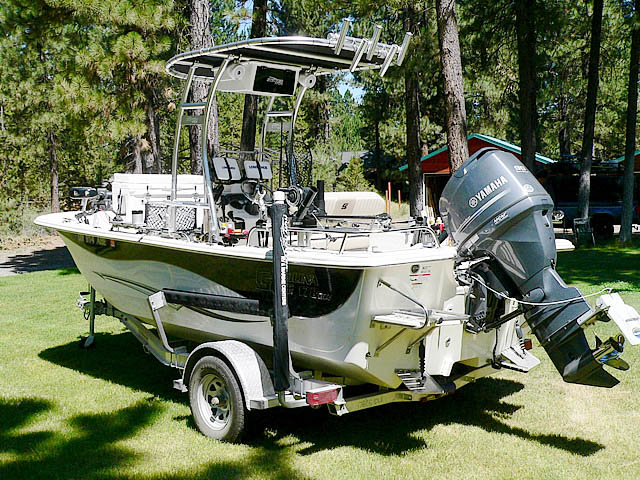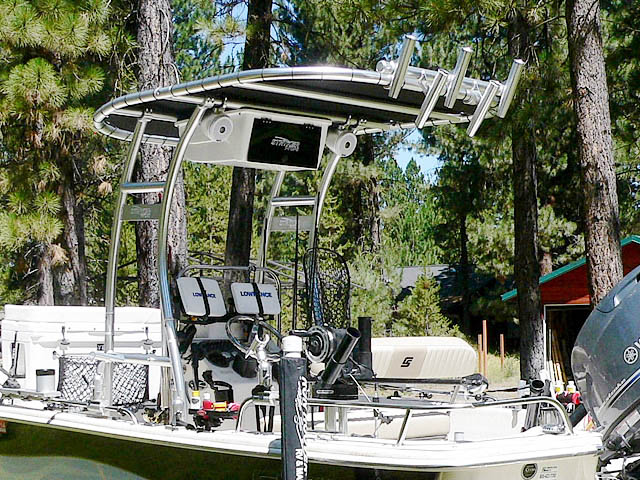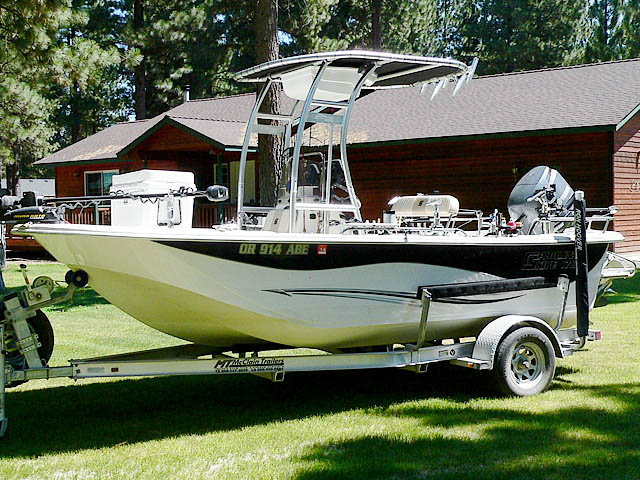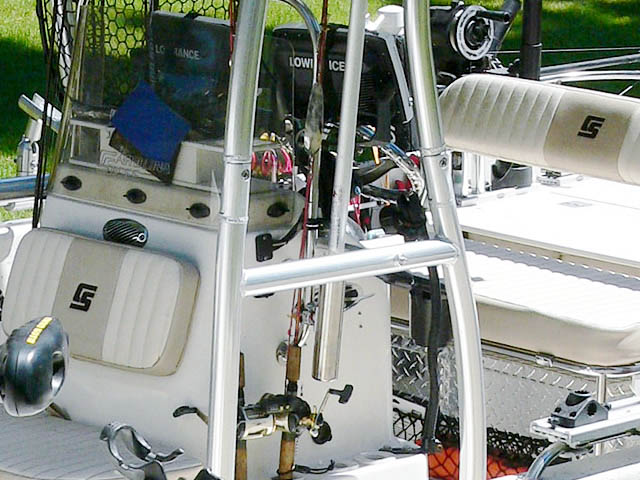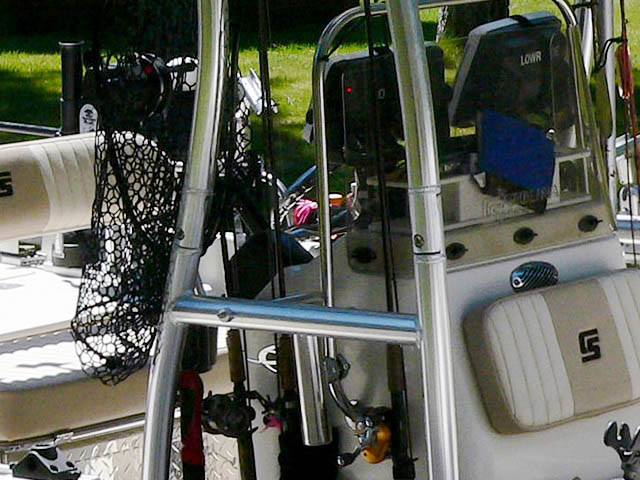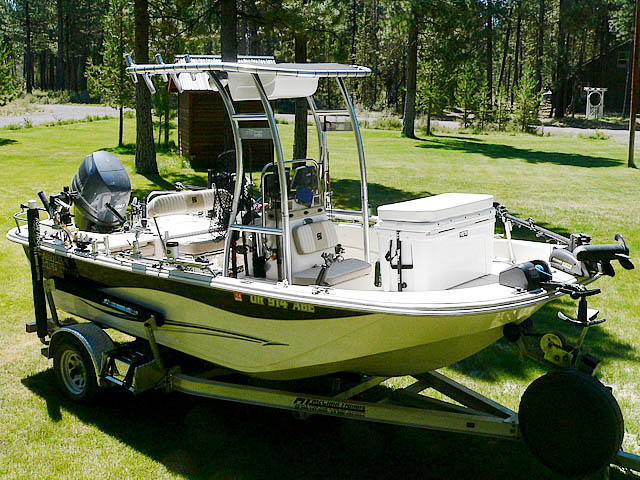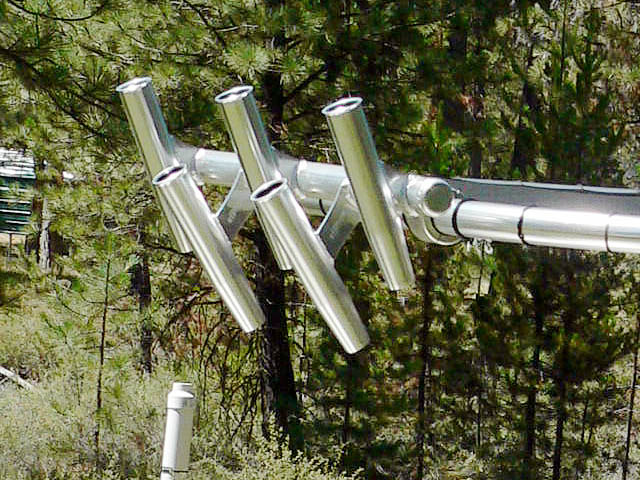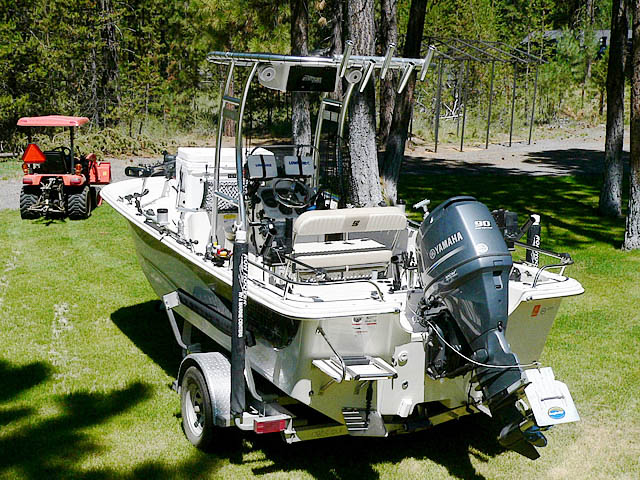 Customer's T-Top Review:

"It has changed my way of fishing. I thought the bimini Top would do the job, but, I need something more friendly and durable. This Stryker Top was my ultimate answer. No more wind problems or, in my case Sun protection.
I am very happy with the end look and the easy installation.
Thank you Stryker!!"
Ron Sparks
Sunriver, OR
USA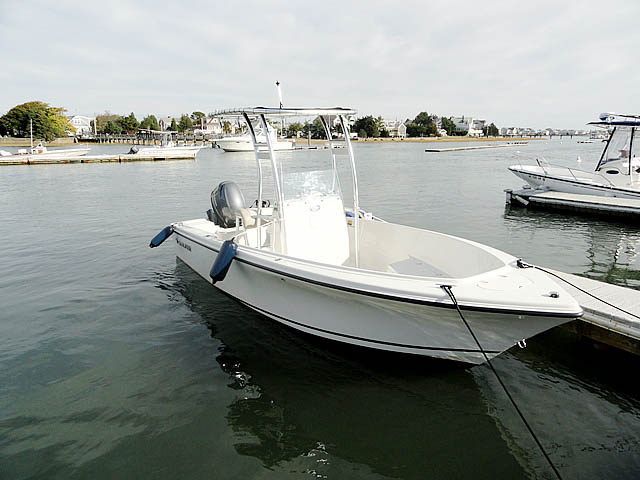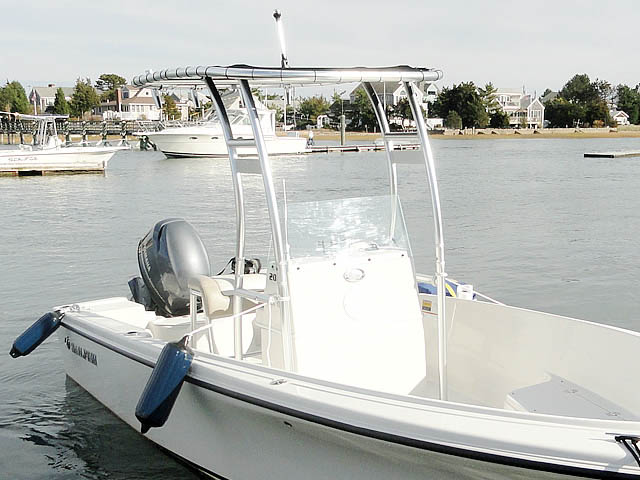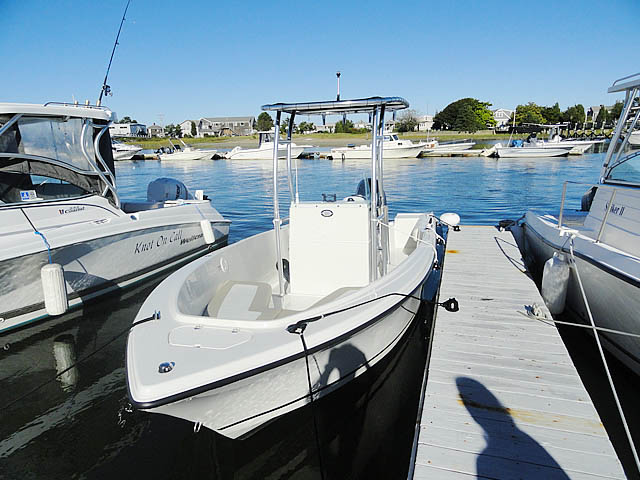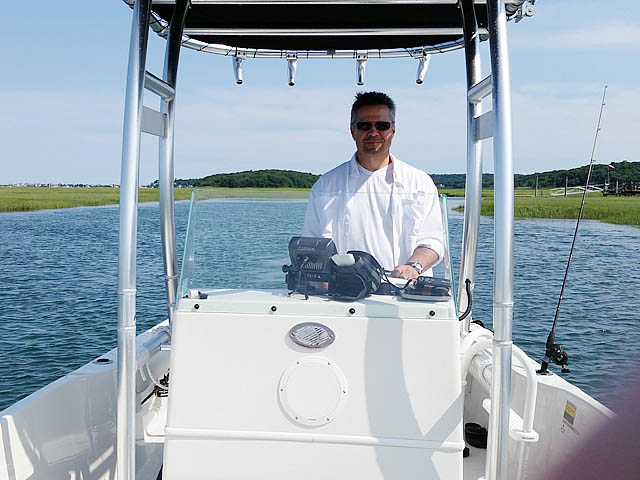 Customer's T-Top Review:

"I am very impressed with the quality of the t-top. I've added 4 rocket launchers and I have been very happy with the look and durability. I also purchased a mounting bracket for a new antenna. Right on!!!!

Keep up the good work."
Jim Lanciani
Andover, Mass
USA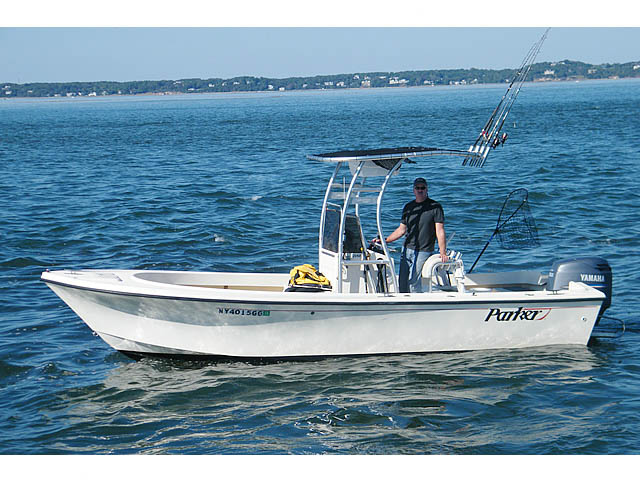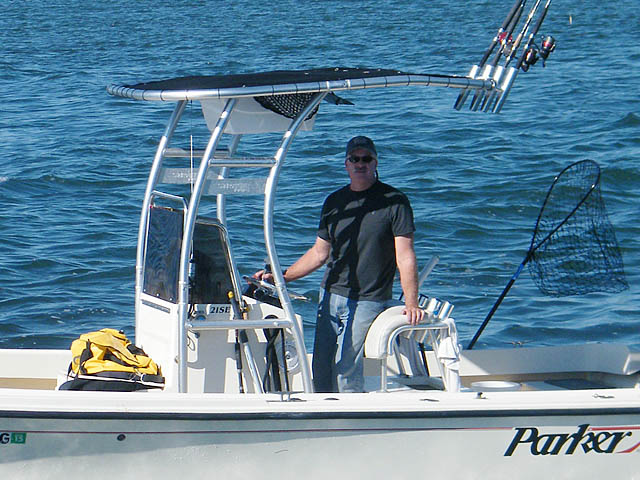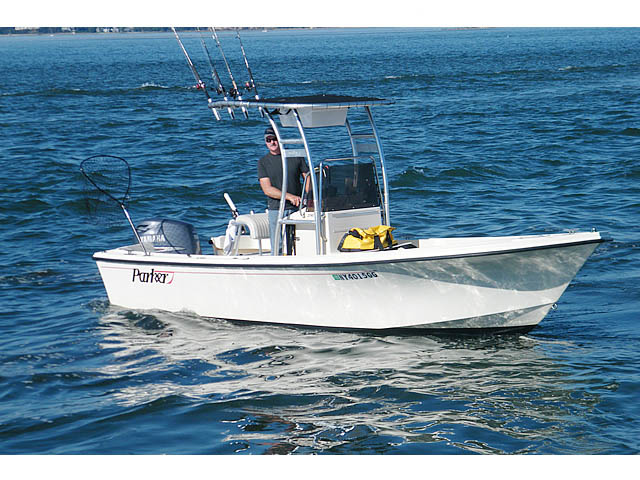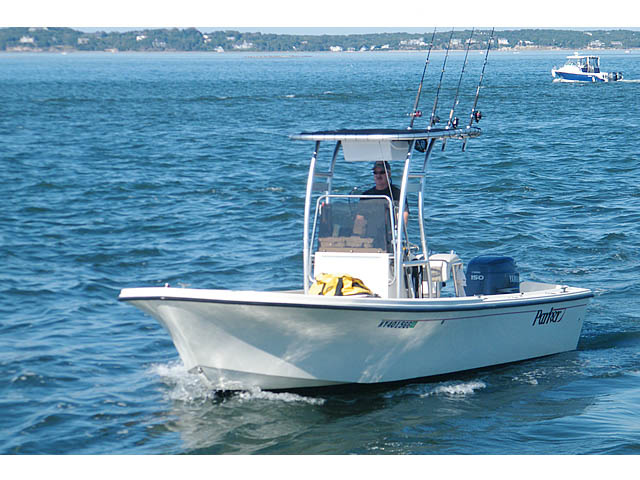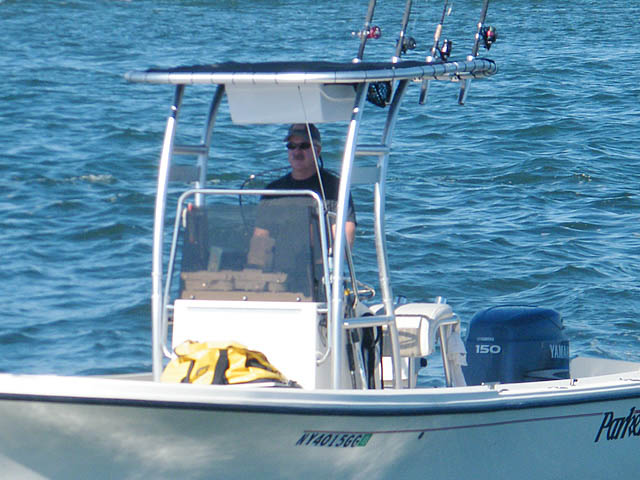 Customer's T-Top Review:

"Your Stryker T- top completed my boat. The accessories such as the electronic box and rod holders make the boat more functional and comfortable. The T- top provides much needed shade while fishing off shore. Installation was easy and fast and I was impressed with the craftsmanship.
I highly recommend this product because of its quality and price.


"
Paul Hessler
New Fairfield, CT
USA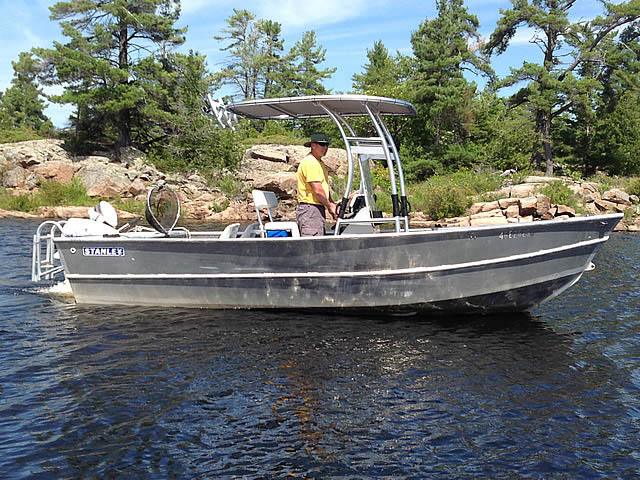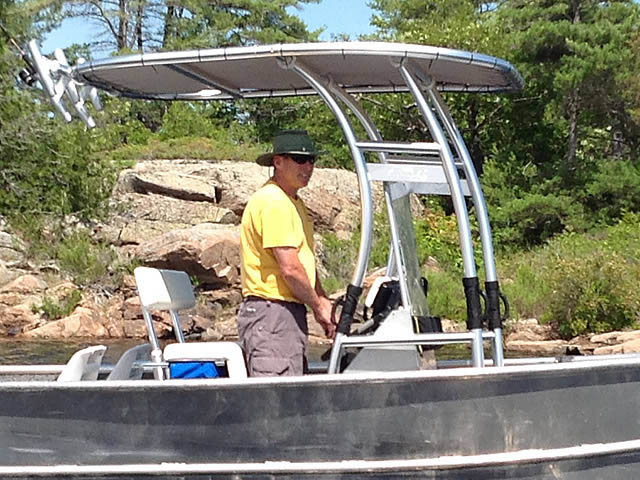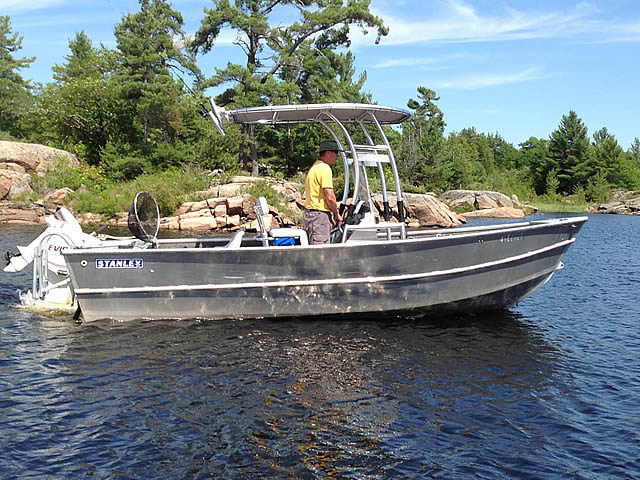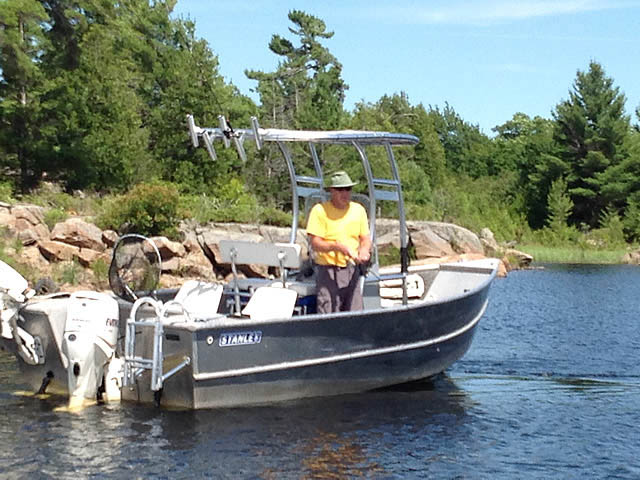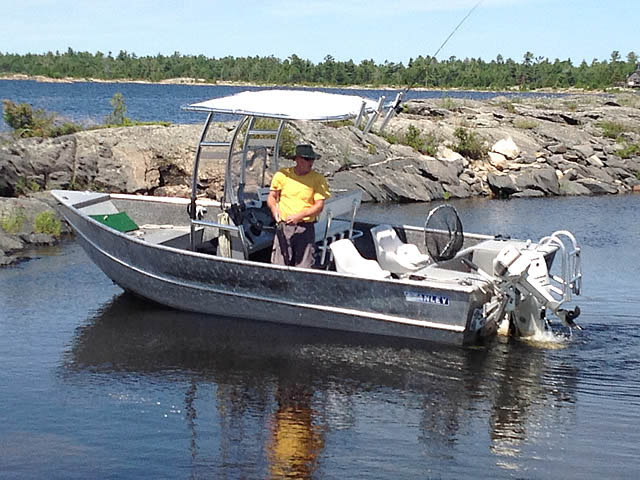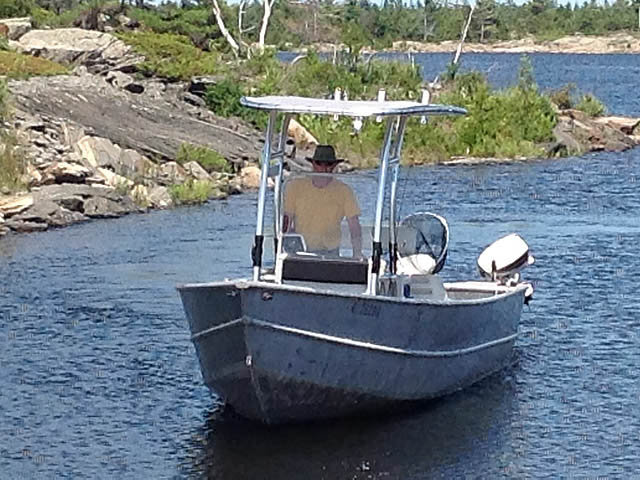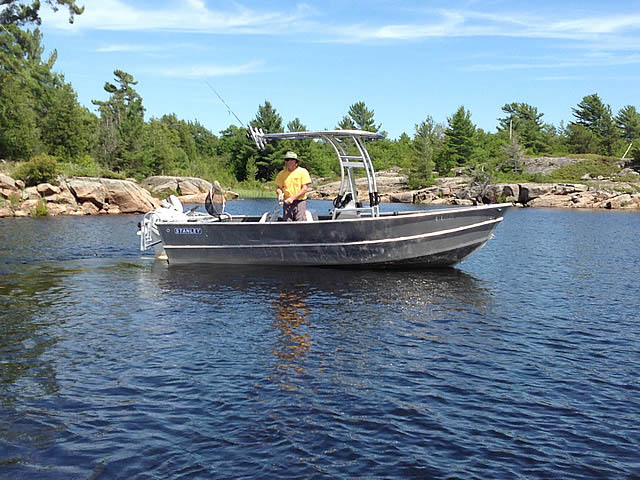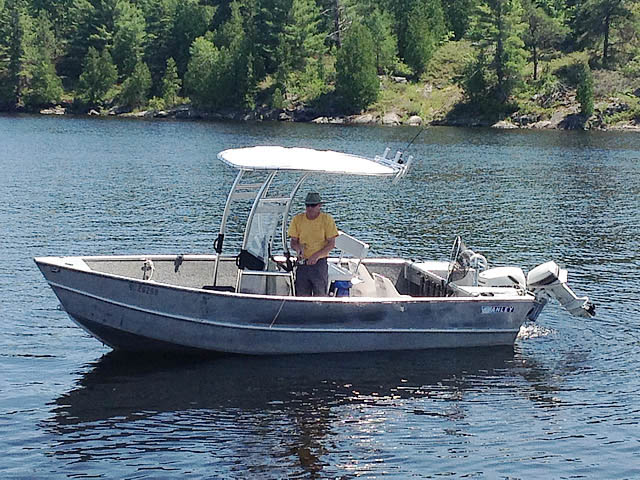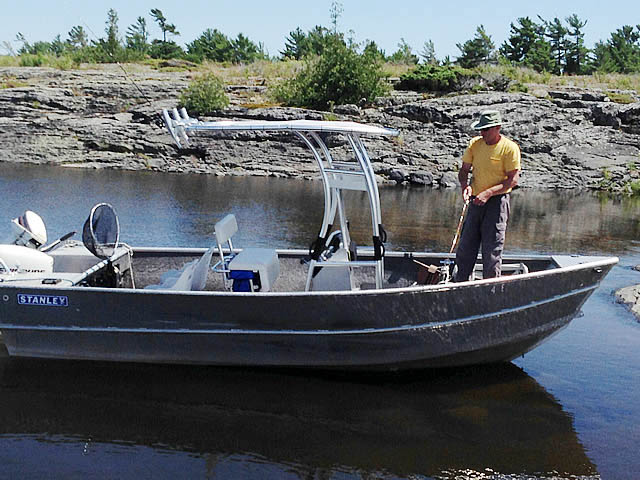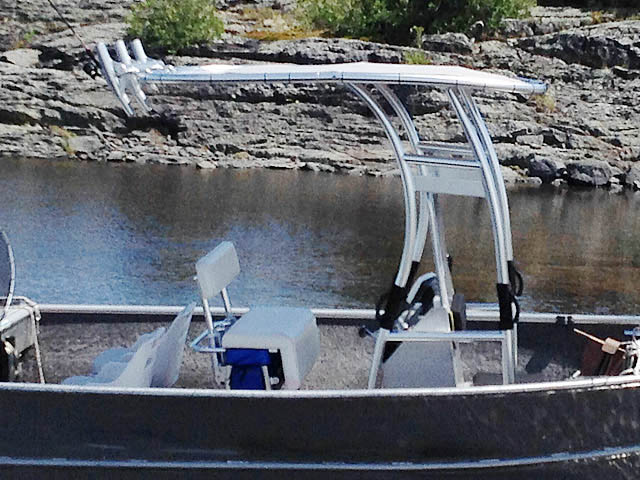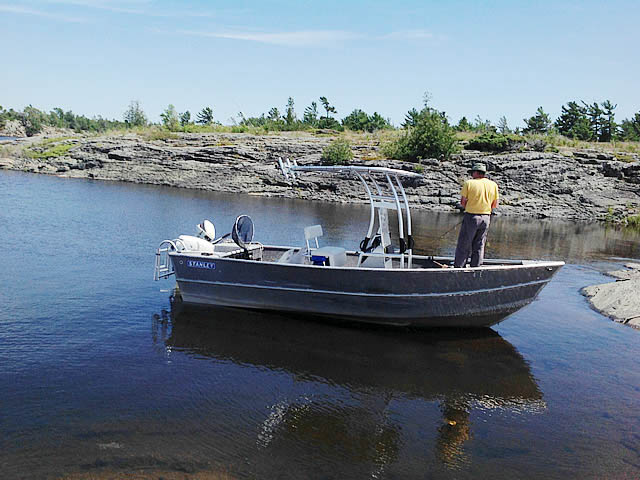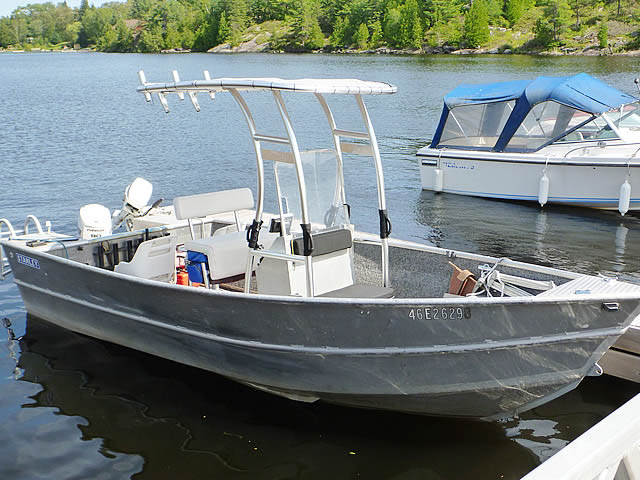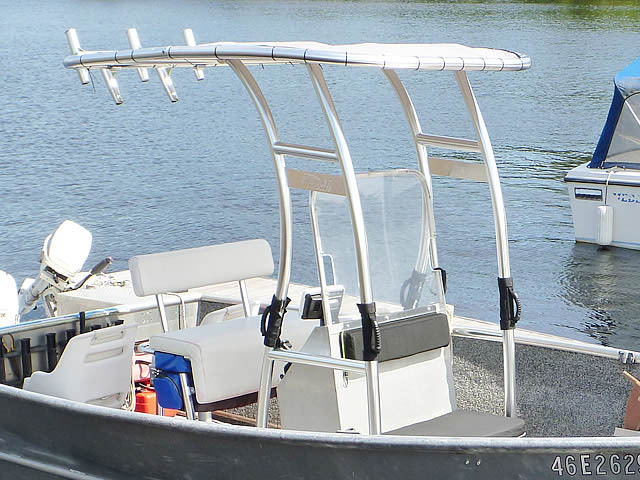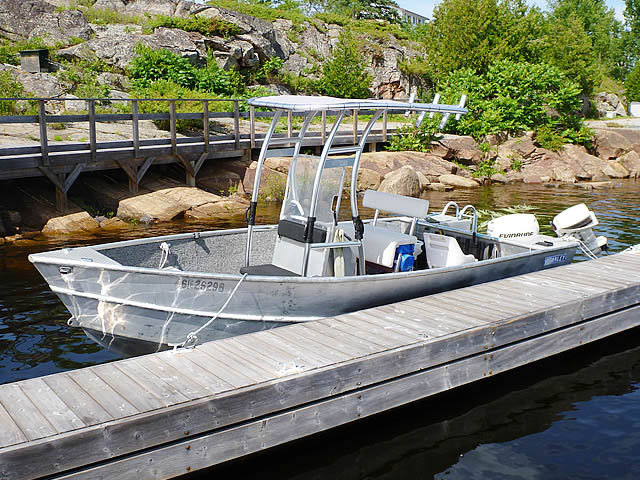 Customer's T-Top Review:

"I installed my new top at dockside. Within minutes of finishing the installation, a few other boaters at the marina were already admiring and making positive comments on the appearance of the new top. The assembly and installation were very simple. The Stryker T-Top with the optional 5 rod rocket launcher and grab handles made my plain looking boat into a rather sporty looking craft. I couldn't resist checking to see if the top was as strong as it looked. After a few chin-ups hanging(185 lb.) from the back of the top frame, the frame showed no signs of any stress whatsoever. The Stryker top is everything that I had hoped for. Stryker gets a definite thumbs-up from me. I expect that I will be enjoying my new Stryker products for years to come."
Gord Clark
Toronto, Ontario
Canada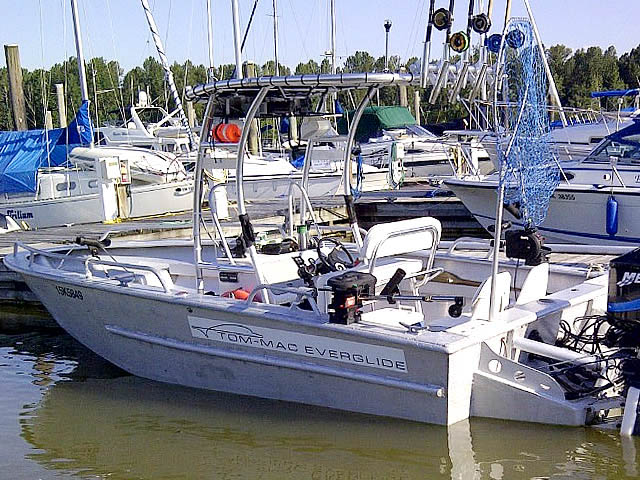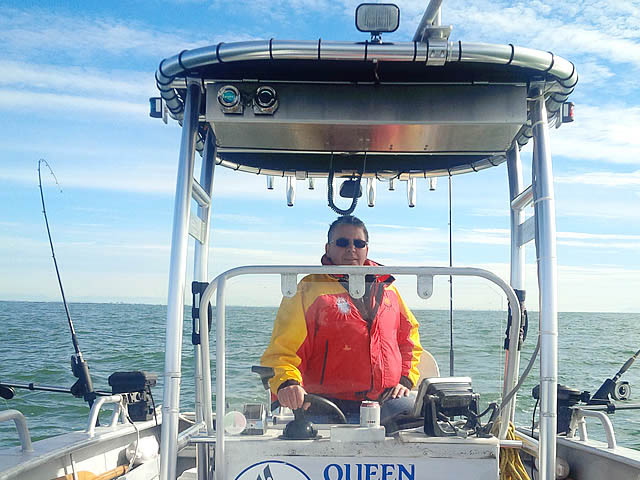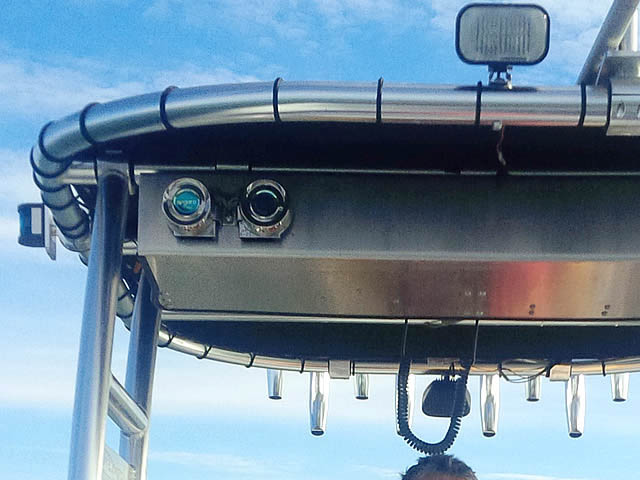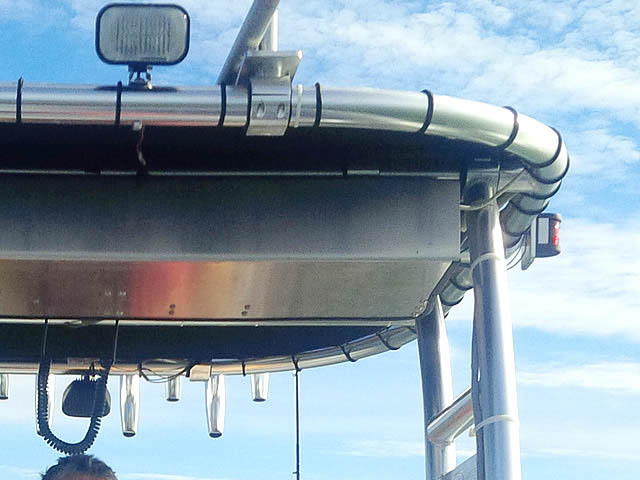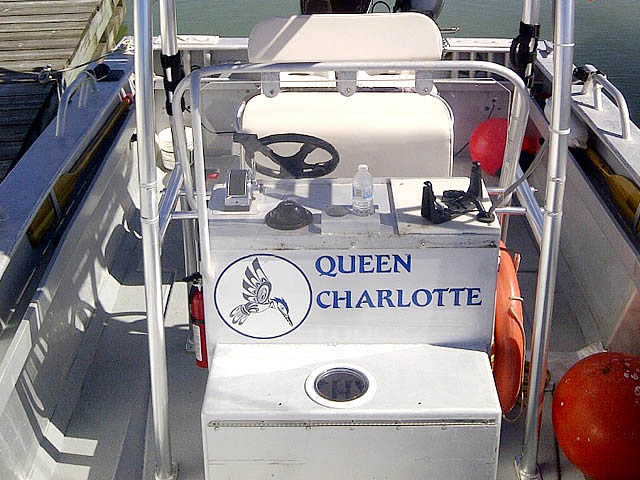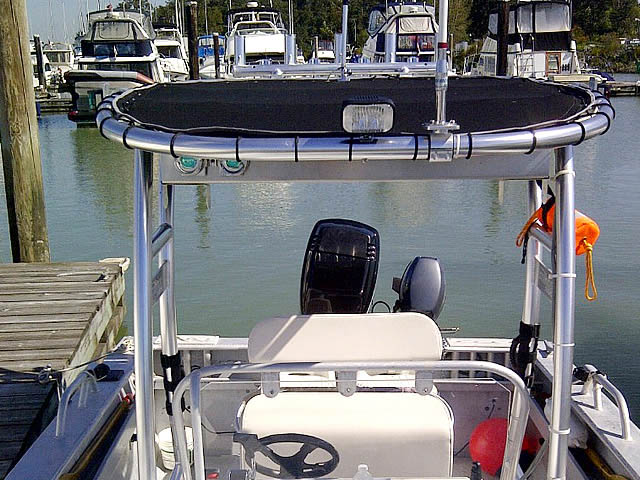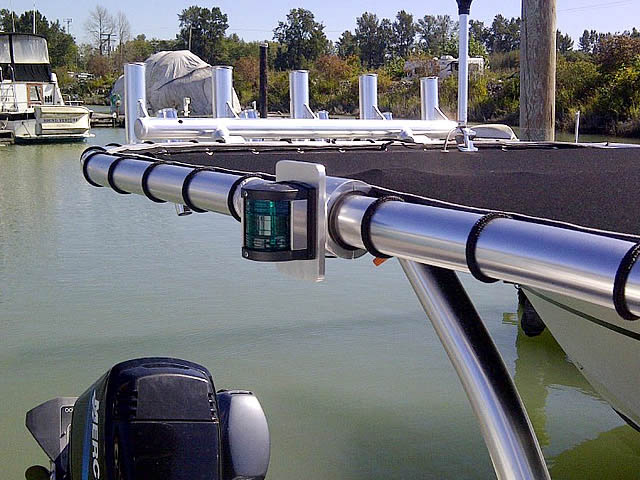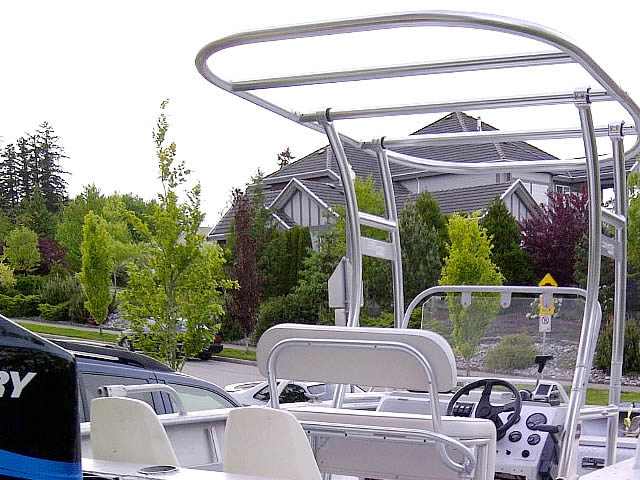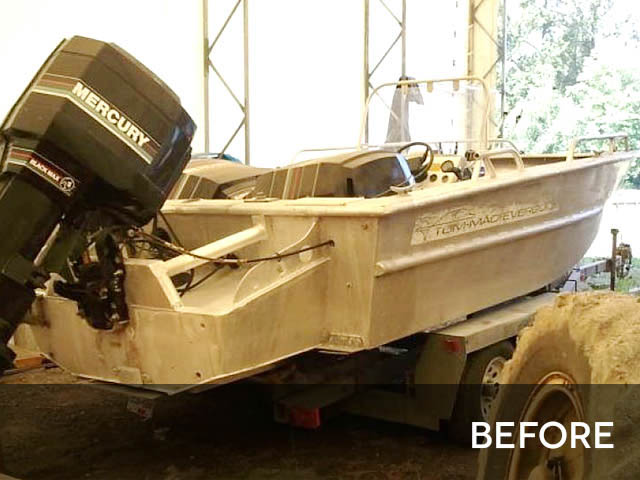 Customer's T-Top Review:

"The Stryker T-Top was the finishing touch to the restoration of my west coast fishing boat. The smooth lines of the top ties in nicely with the hull to bring a contemporary look to this 20 year old, locally built boat. The various accessories, especially the universal-mounts, really bring it all together.
Thanks Stryker!"
Darrin Lande
Vancouver, BC
Canada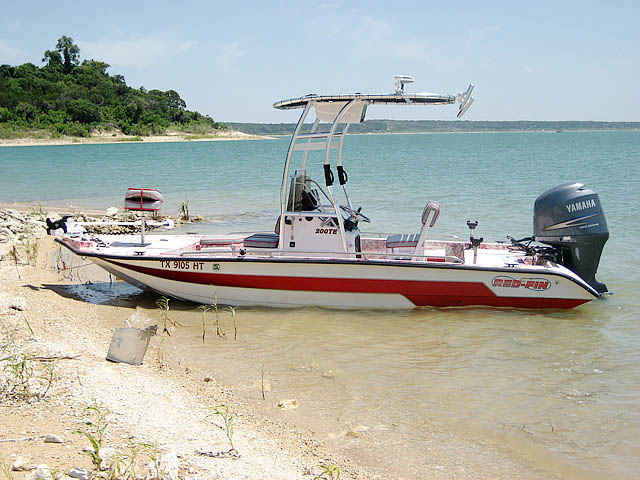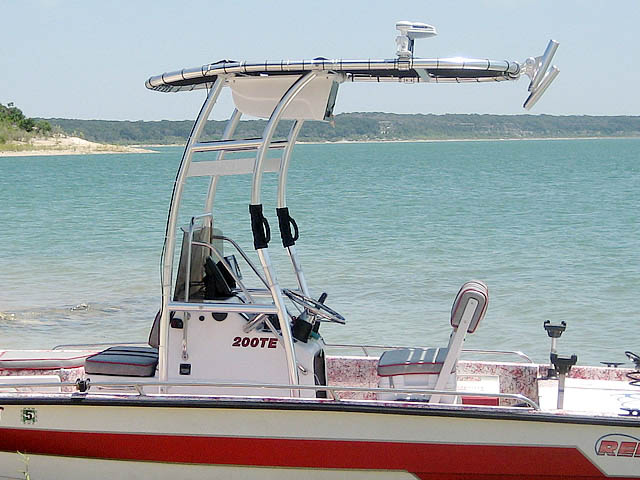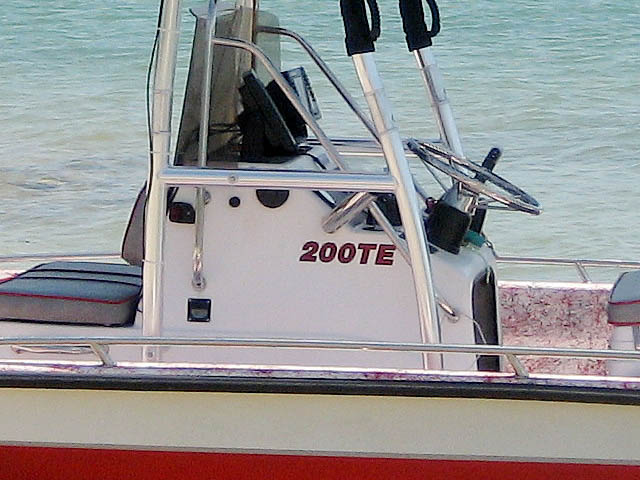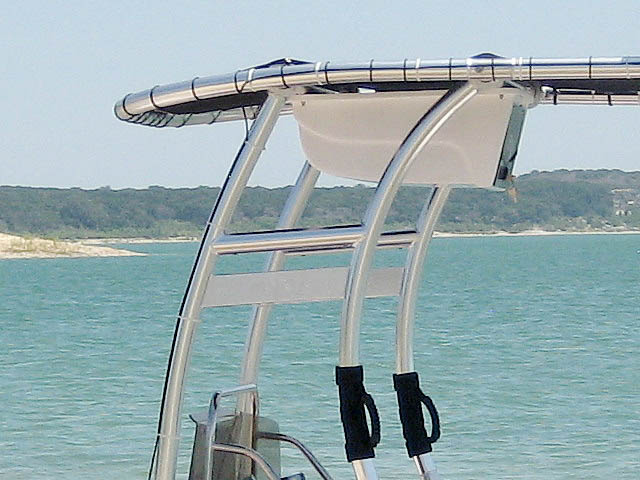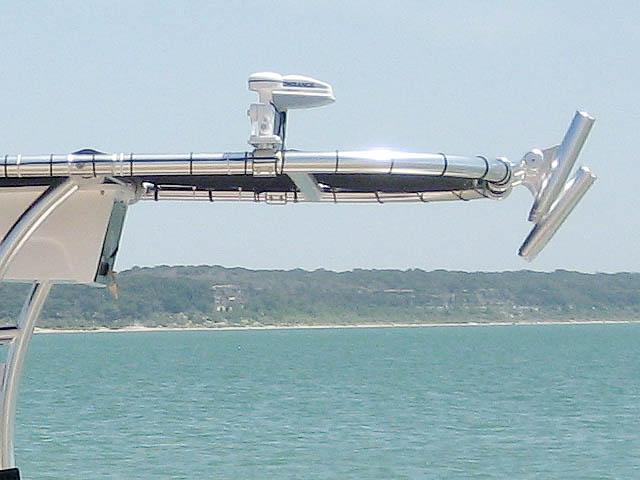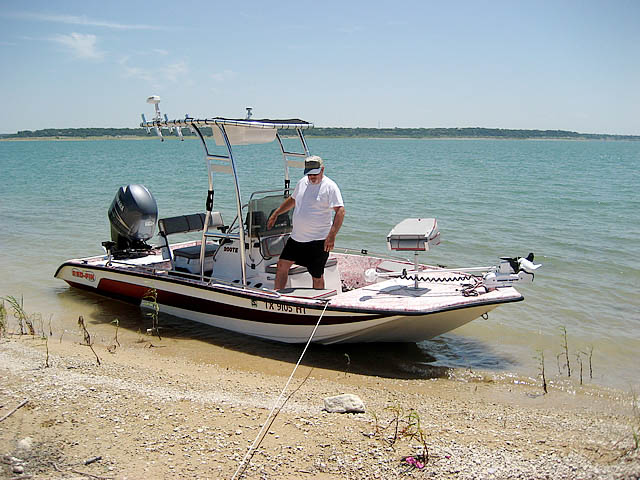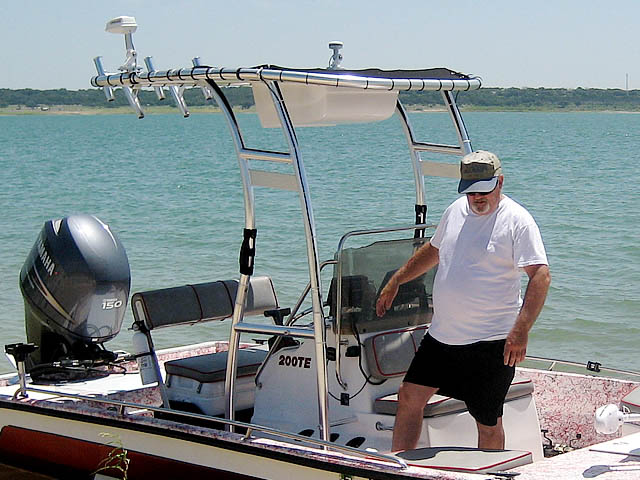 Customer's T-Top Review:

"We love it. Best addition to my boat so far. Now my wife will go out with me since she will have some shade. Plus it really makes the Red-Fin standout in a crowd. Kudos to the individual/individuals that designed it. You also have some other great stuff I am going to add to my Red-Fin. Thanks, Kerry Burgess "
Kerry Burgess
Killeen, Texas
United States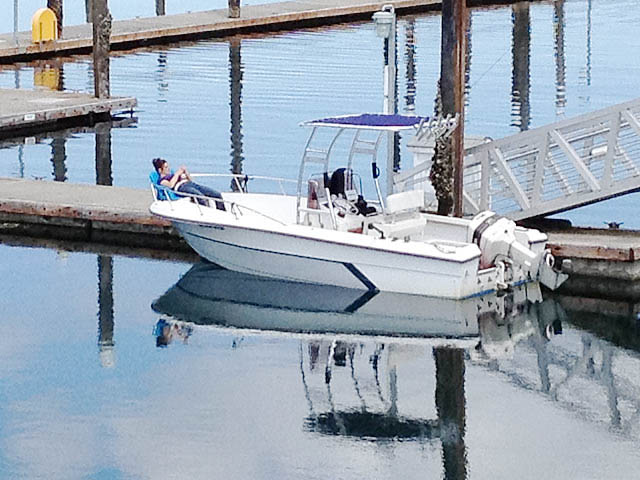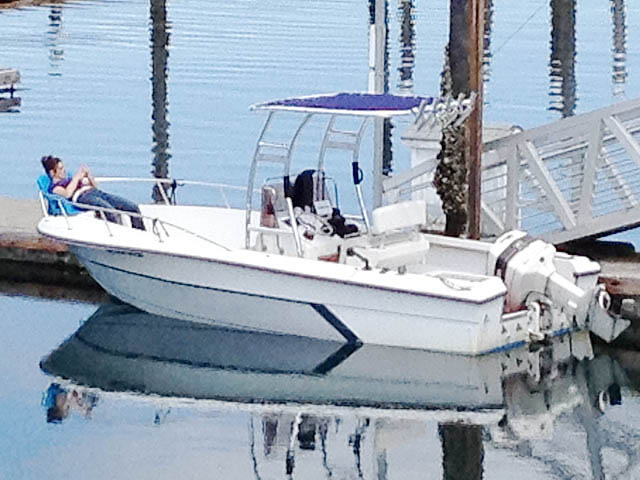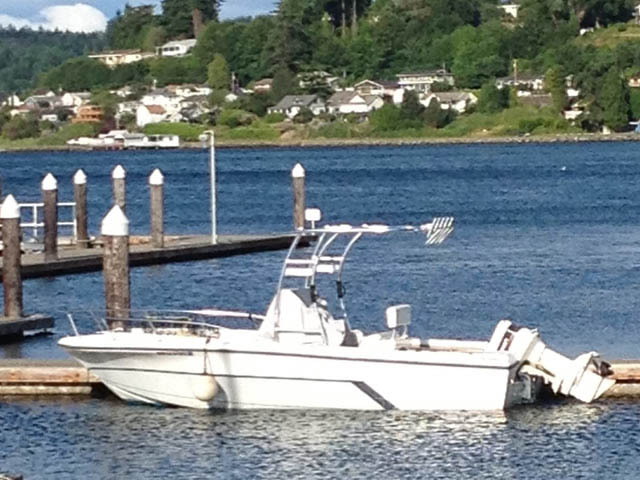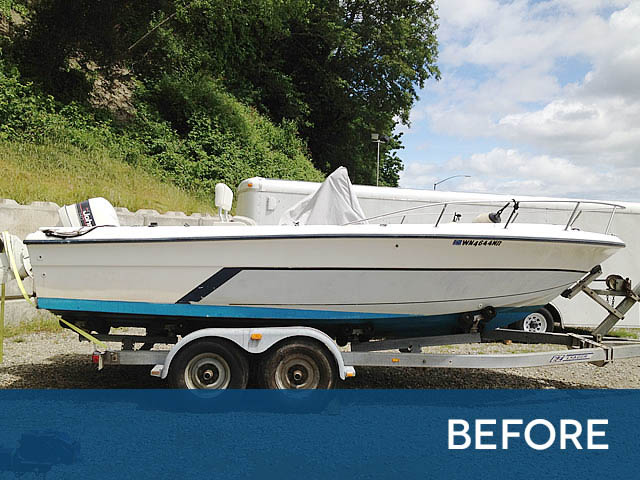 Customer's T-Top Review:

"My Stryker T-Top significantly improved the functionality of my boat...and it looks really cool. I am extremely happy with my Stryker T-Top. It completely changed the look and performance of my boat. "
Terry Gilliland
Port Orchard, WA
USA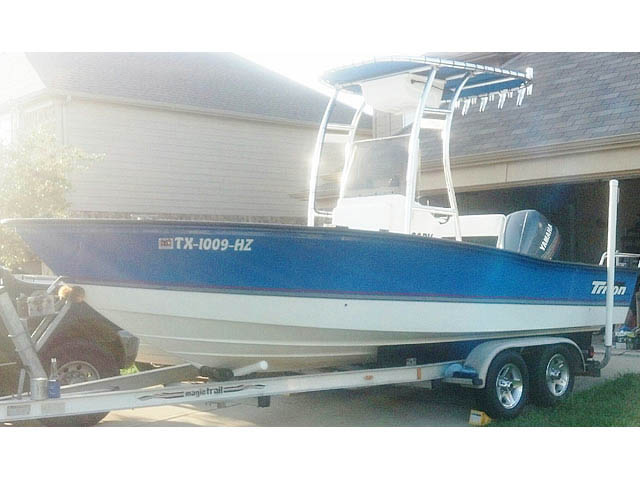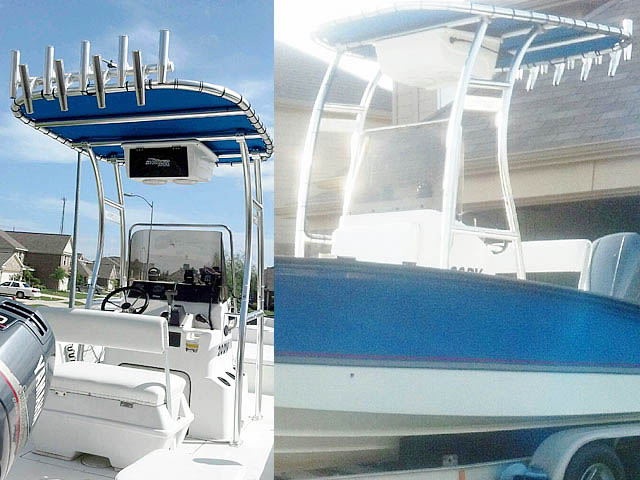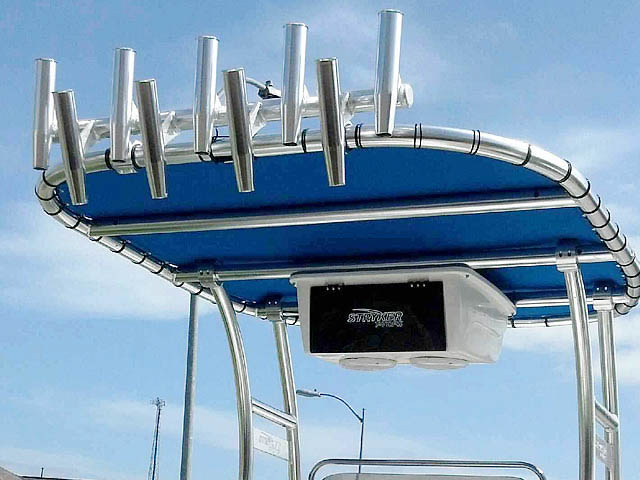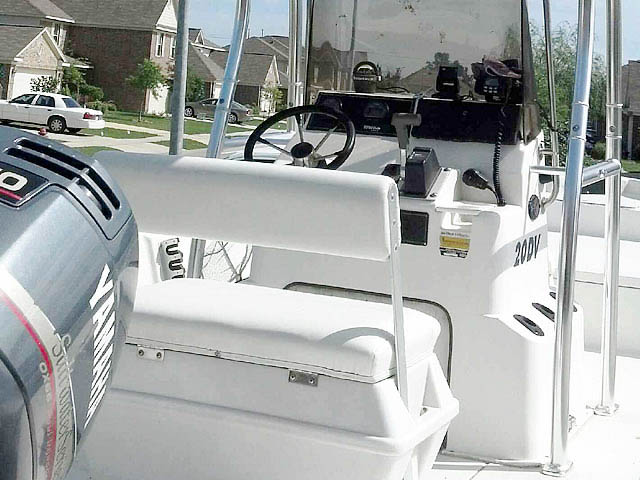 Customer's T-Top Review:

"I really like the Stryker Products I have received tons of compliments while on the water I will definately recommend them to other boaters. The T-Top,Ebox and Rocket Launchers are quality and that is where it counts in my book."
Brent Guidry
Baytown, TX
United States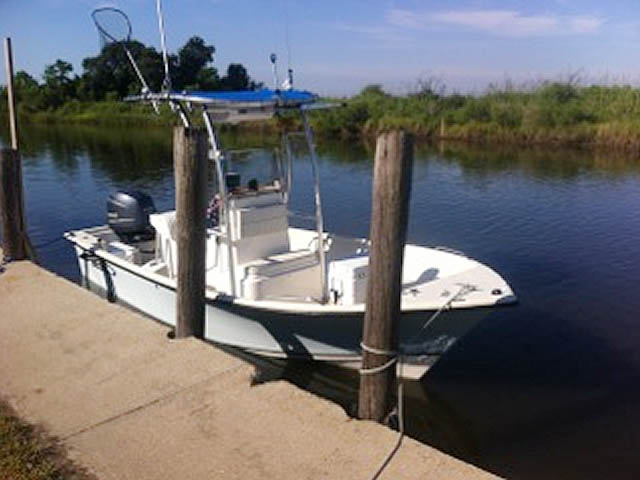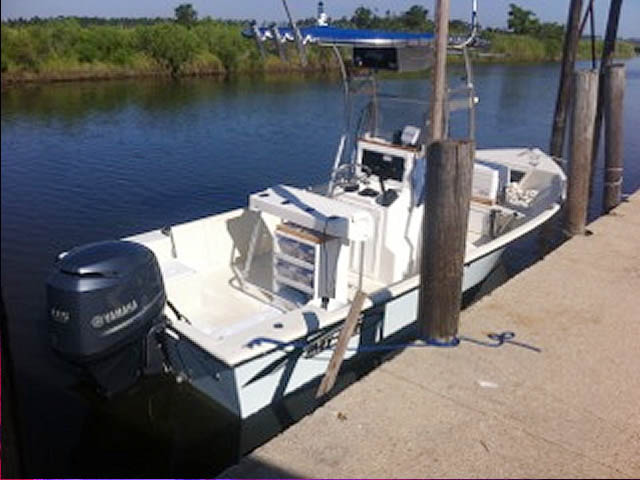 Customer's T-Top Review:

"Even my boat dealer asked about where I got the t-top. he said he wanted to hire me since the installation was good or better than his shop could have done. it supports 2 vhf antennas, a GPS pod, and 3 rocket launchers. It is very stable in rough water for a 19 foot boat. "
Ron Kull
Baton Rouge, Louisiana
USA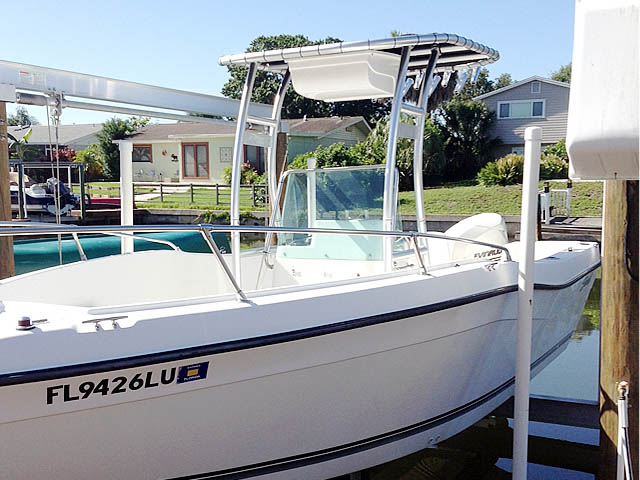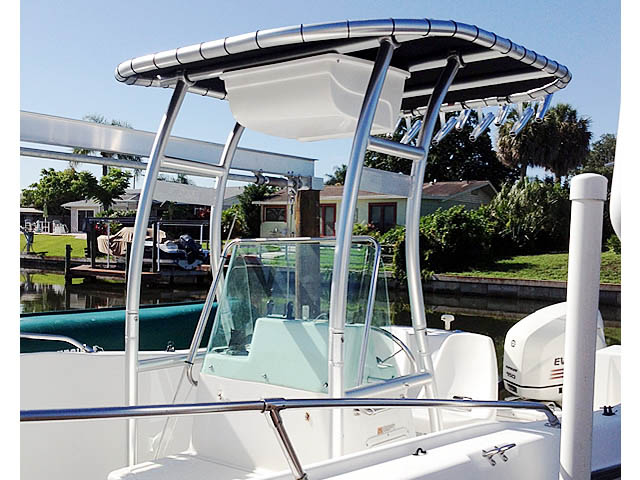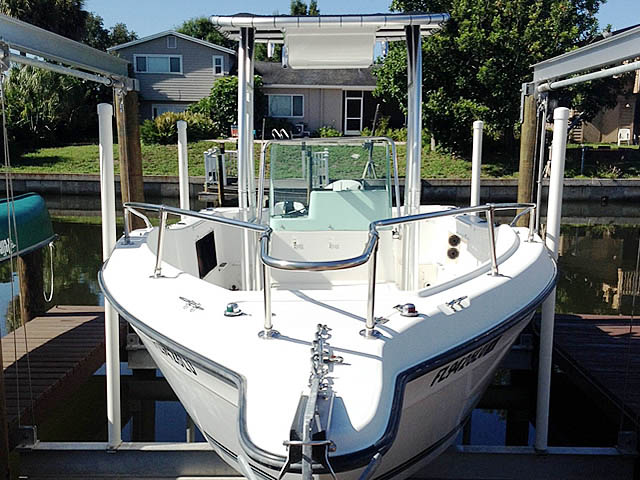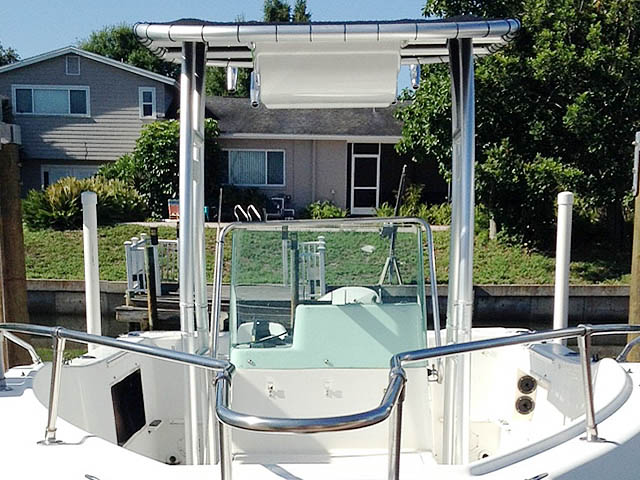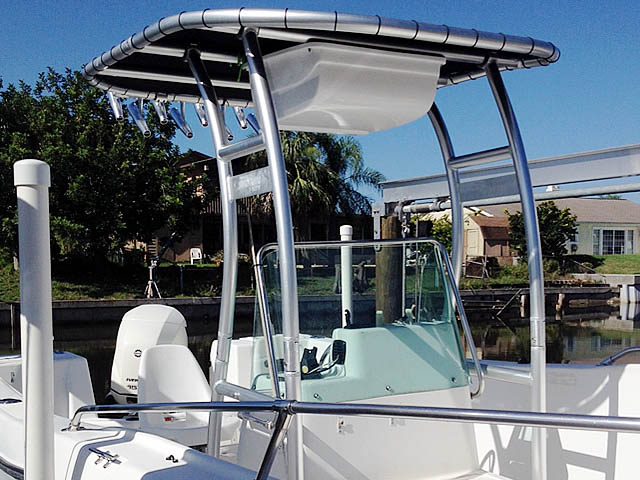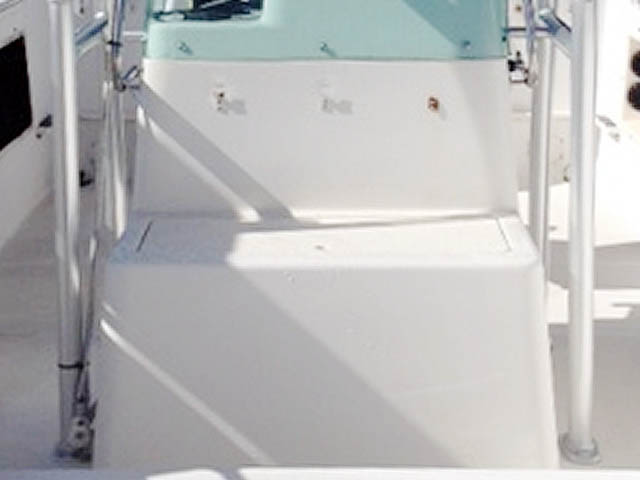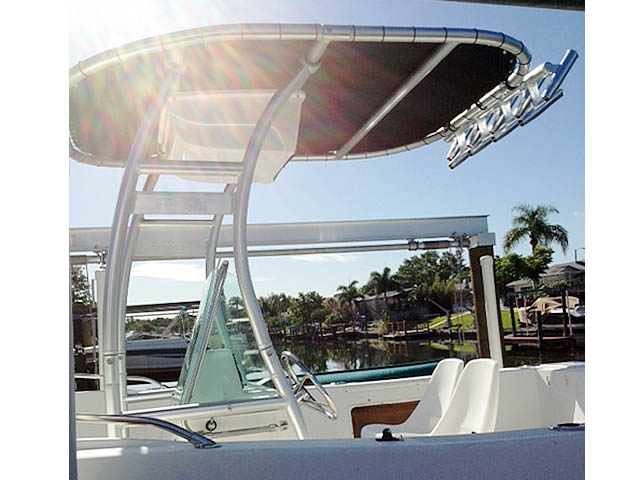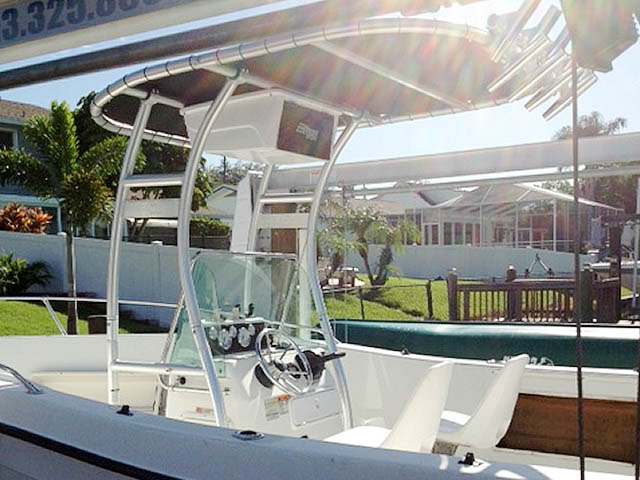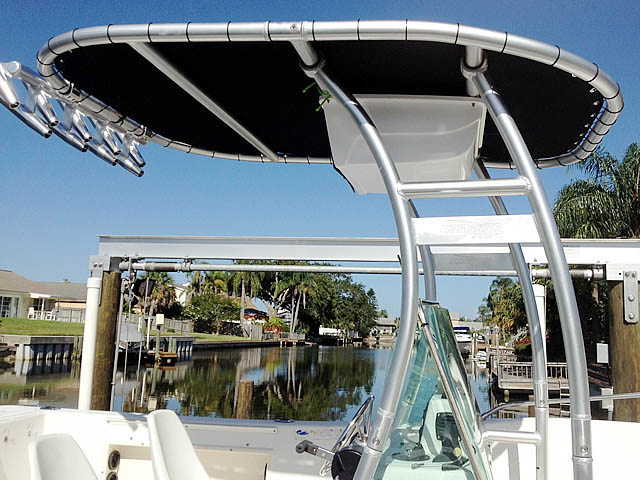 Customer's T-Top Review:

"I am very happy with my Stryker T Top! The curves make the thick aluminum tubes very stylish. It is very sturdy and pretty easy to install with two people. All of the materials are of high quality. I would definitely recommend this T Top to others!"
Brandon Gerber
Tampa, Florida
USA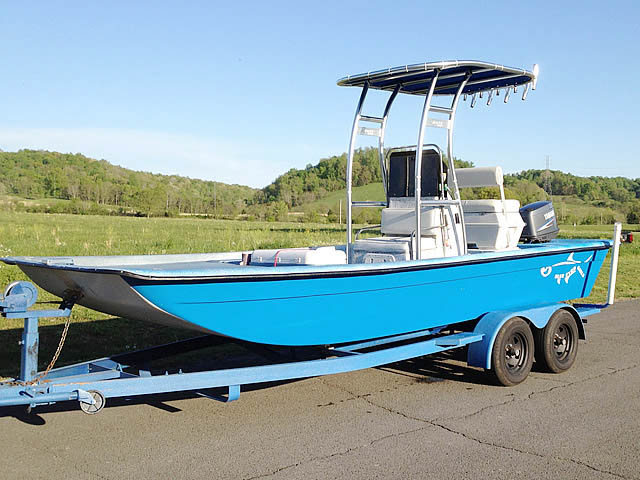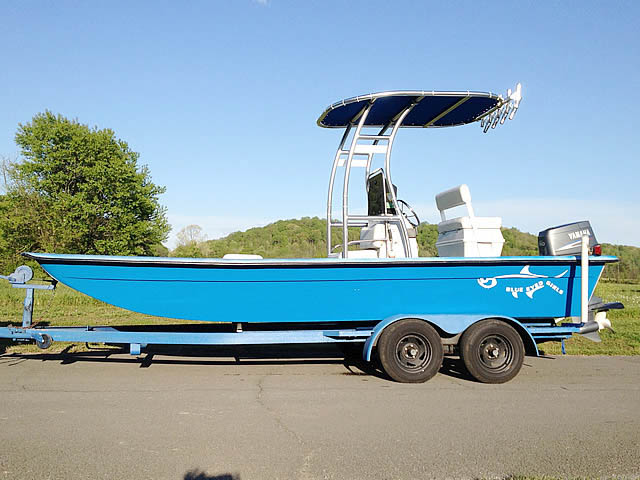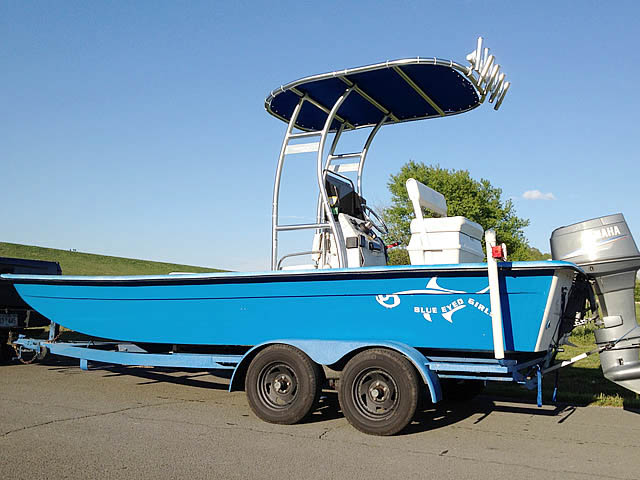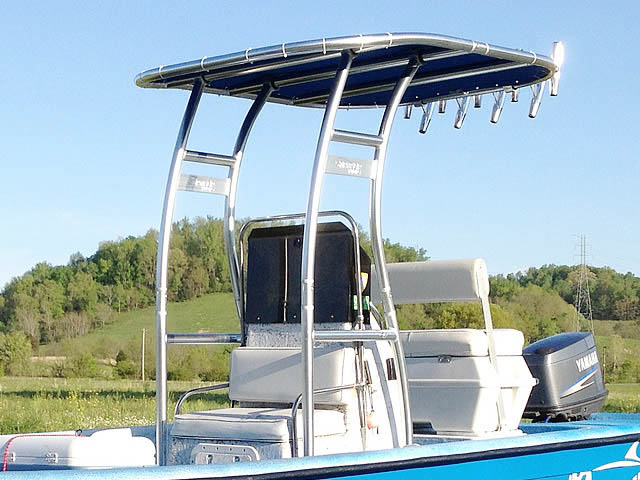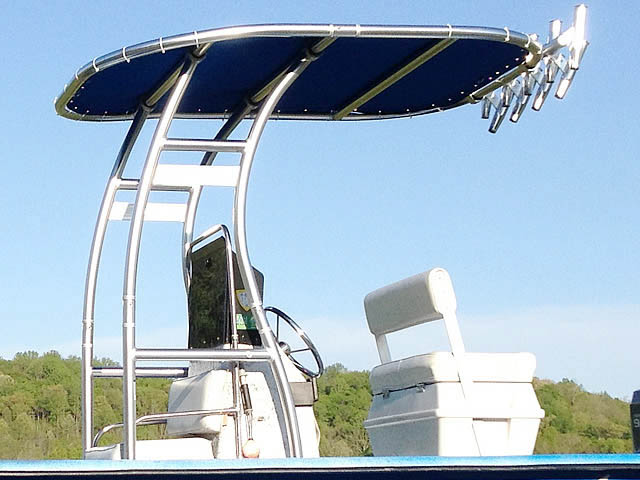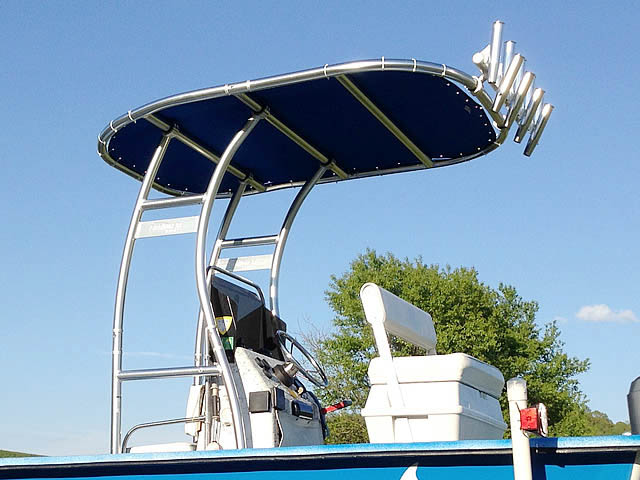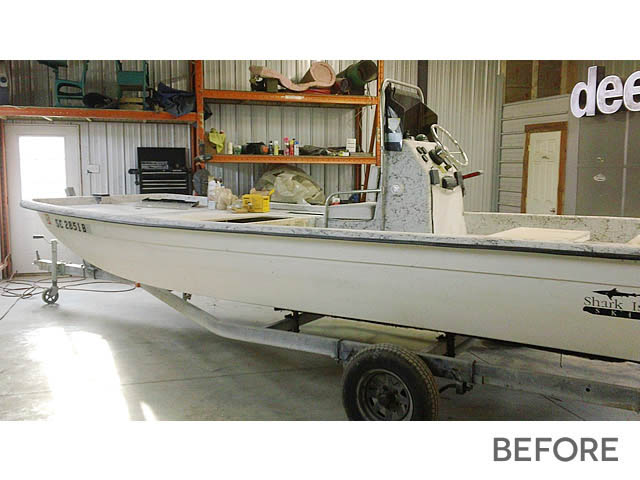 Customer's T-Top Review:

"Stryker T-Tops are hands down one of the best and easiest T-Tops to install...It was so easy I actually was able to install the T-Top with my 10 year old daughters help, Even tho I recommend having a buddy with more height to them to help :)... I did a lot of research and I mean a lot of research to the point I was going to just find one in a scrap yard...Thanks to Stryker T-Tops my boat is now complete...

GREAT PRICE FOR THE QUALITY!

Aaron"
Aaron Land
Bradyville, TN
US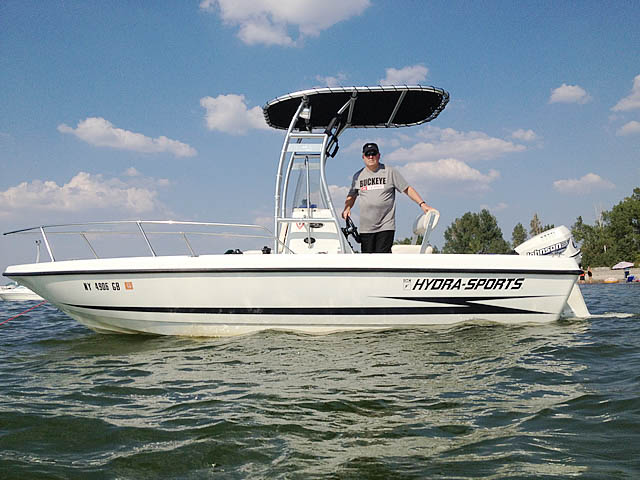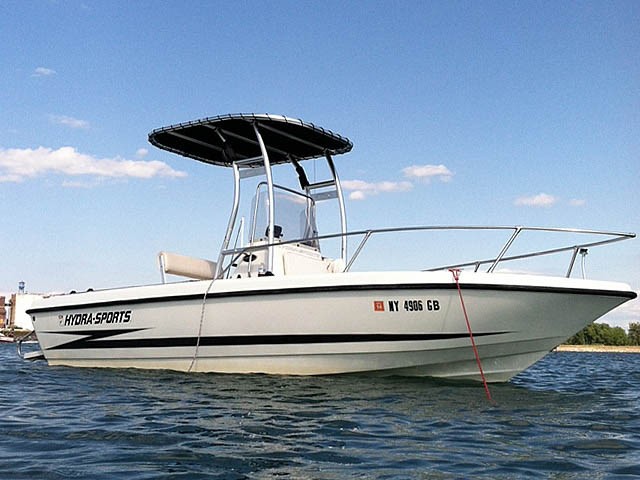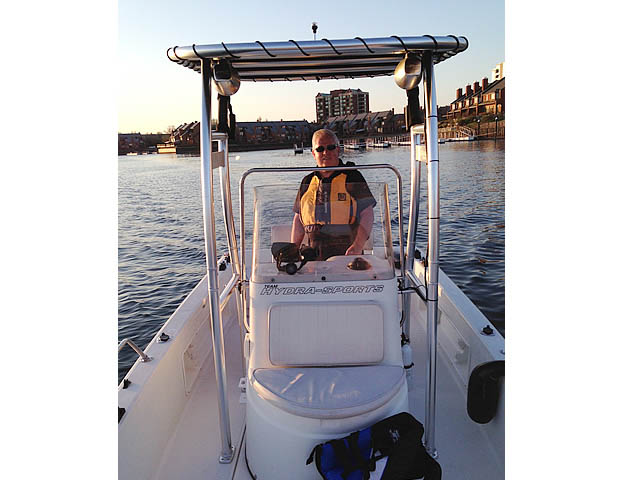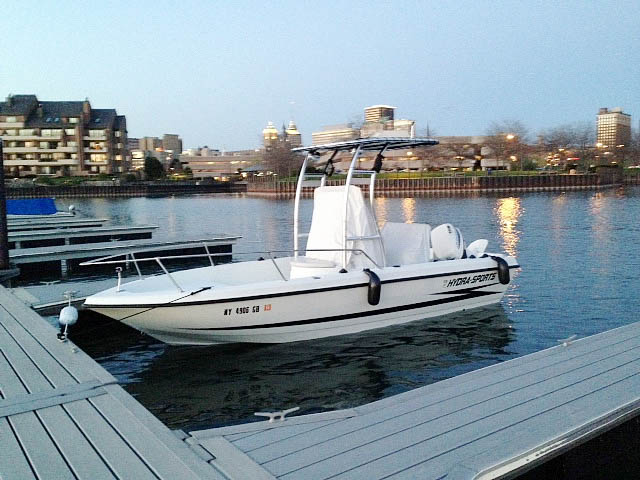 Customer's T-Top Review:

" I love my Stryker T-Top ! I get compliments all the time as well as offers to buy my boat. The quality is second to none, and it really enhanced my boat.

My wife loves the shade it gives when we are out in the hot sun, and with all the accessories you can get, it really gave me more storage on my center console boat. My kids love the speakers I got with it- great looking and great sound."
Mark Chadderdon
Hamburg, NY
United States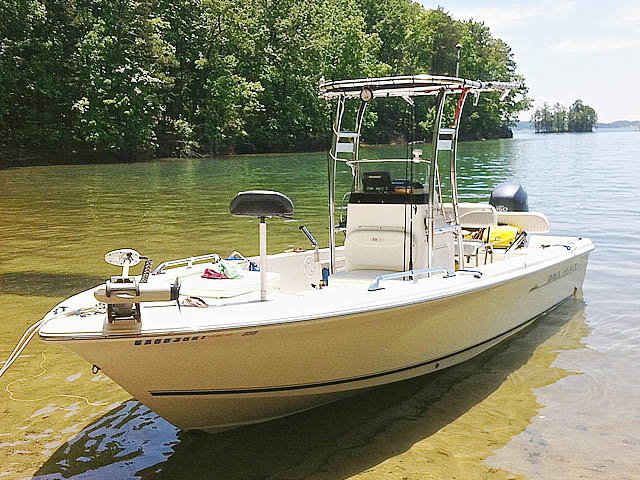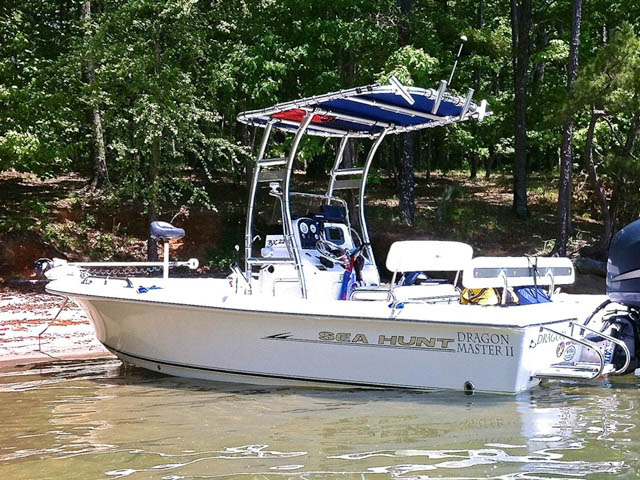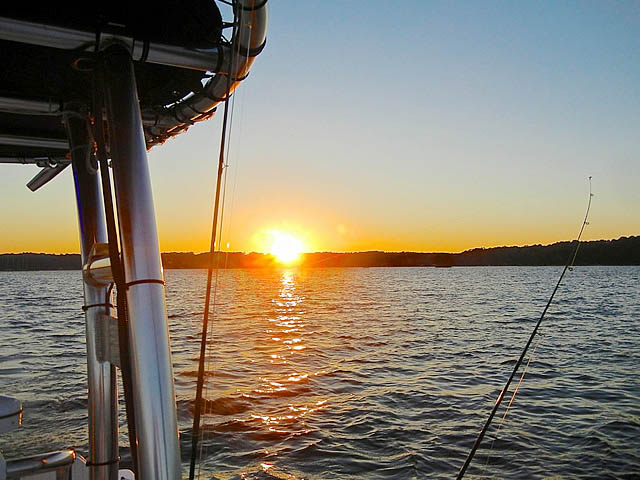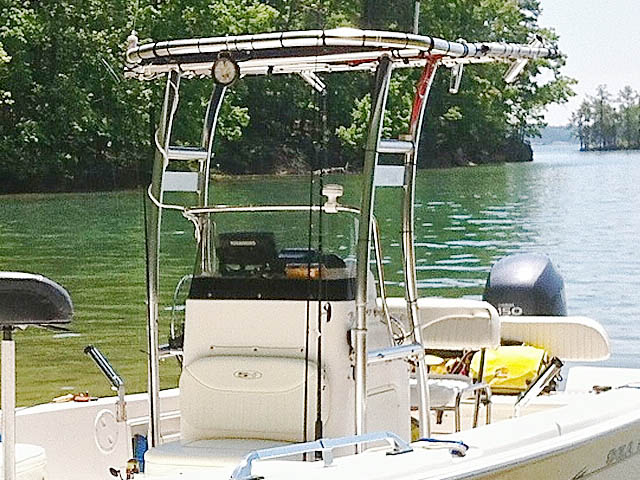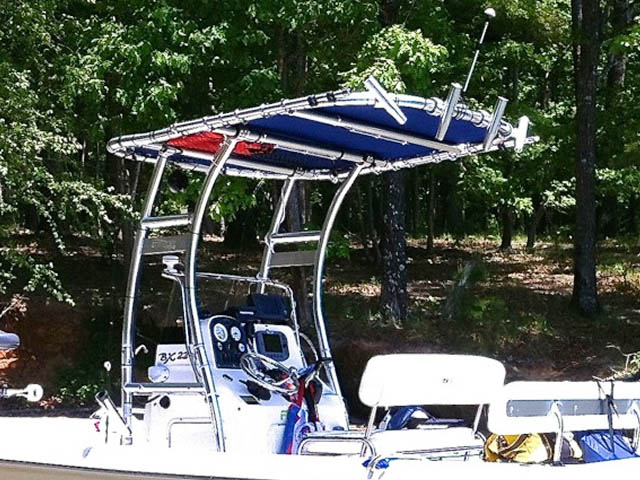 Customer's T-Top Review:

"I get many requests about the T-Top and I send them your way. My Stryker T-top keeps me cool & in the shade while the other boats without tops are baking away. I don't know how they do it. It was the first thing added to the boat when I bought it. It's a life saver. Later I added rocket launchers, and soon an electronics box. "
Stephen Urmano
Sugar Hill , Georgia
United States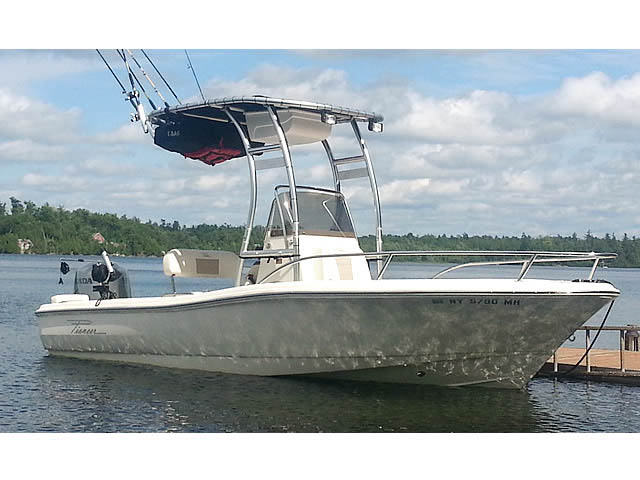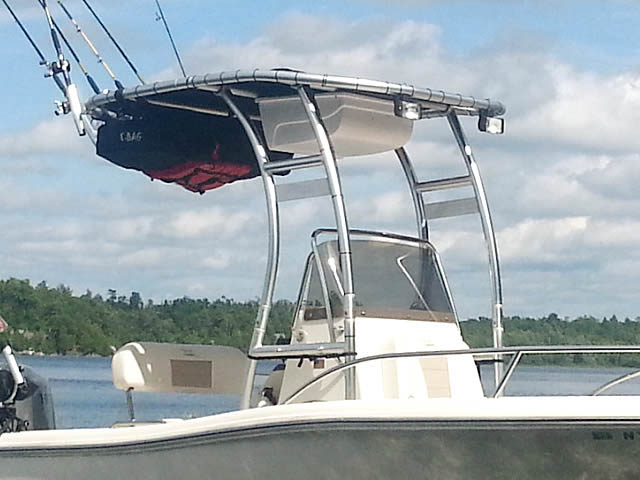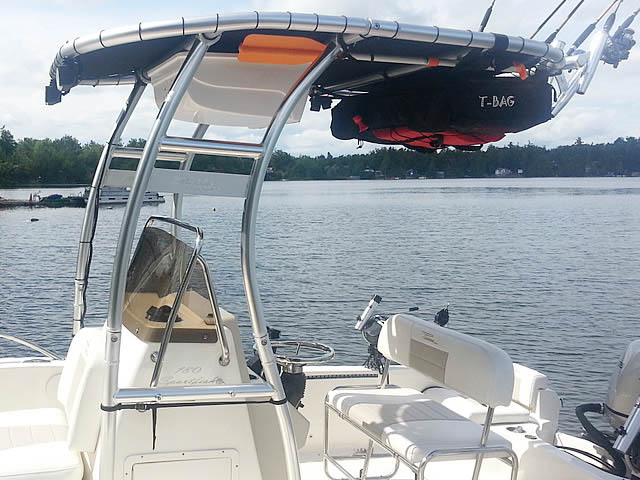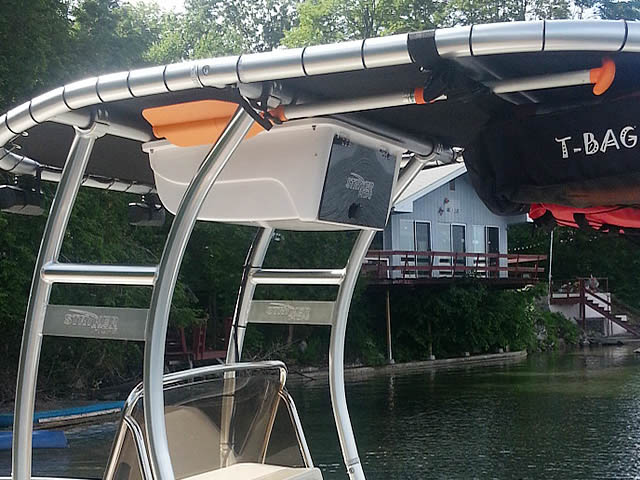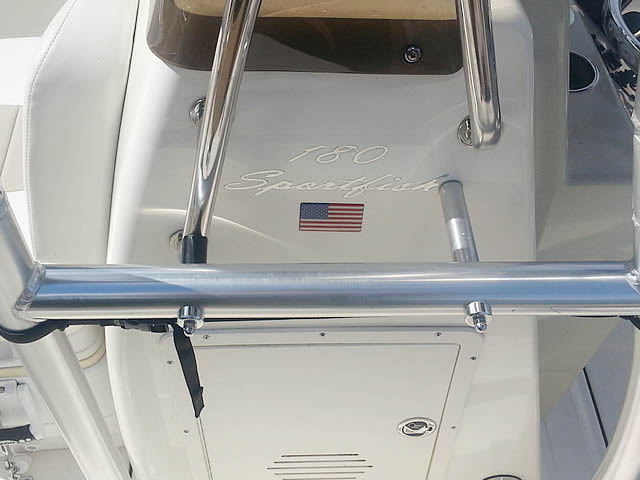 Customer's T-Top Review:

"Great product at an unbelievable price! Very easy to install. Would highly recommend this top. I did a lot of shopping before my purchase. Nothing compared for the price. Shop for yourself and see."
John Perry
Gouverneur, New York
USA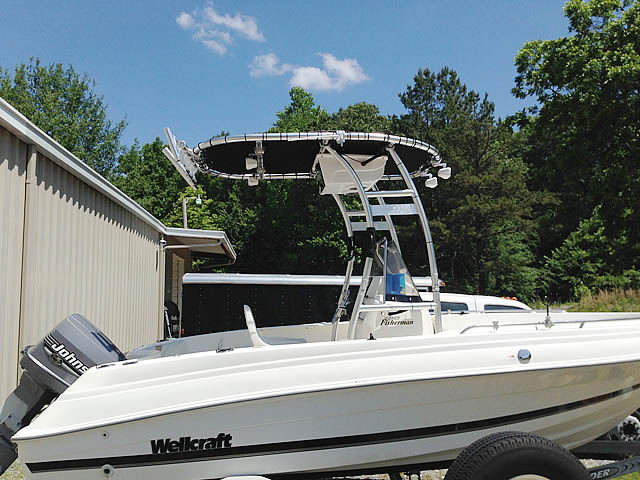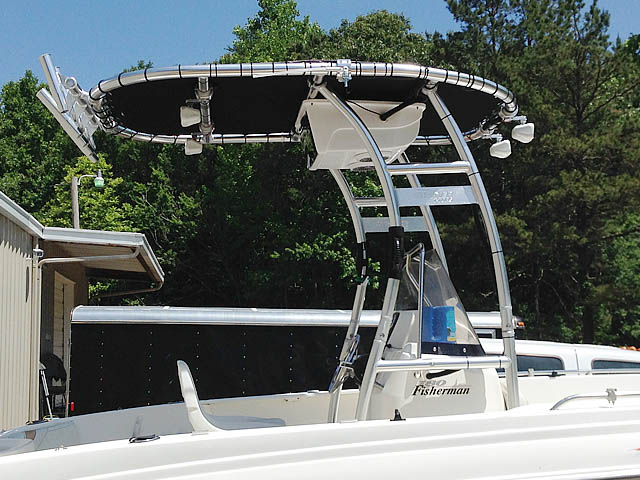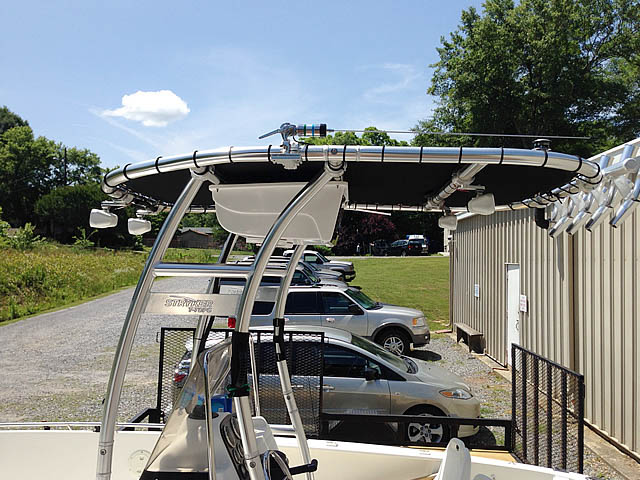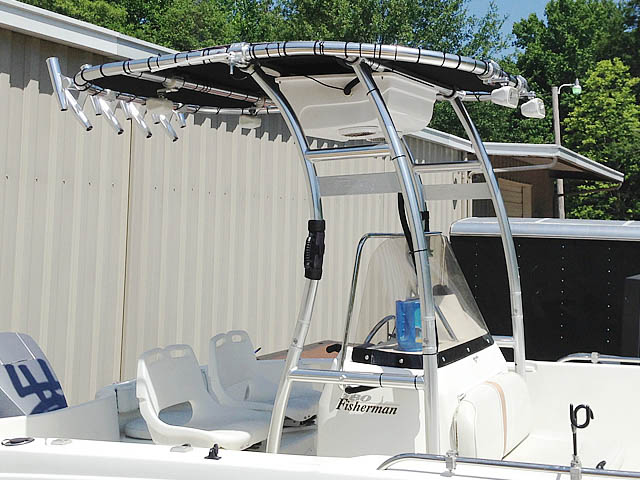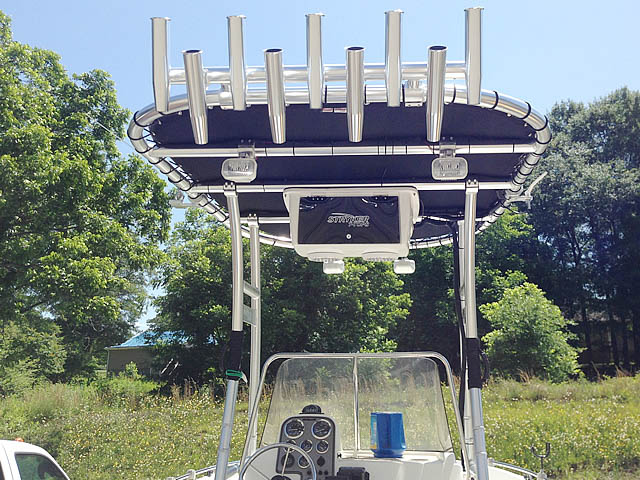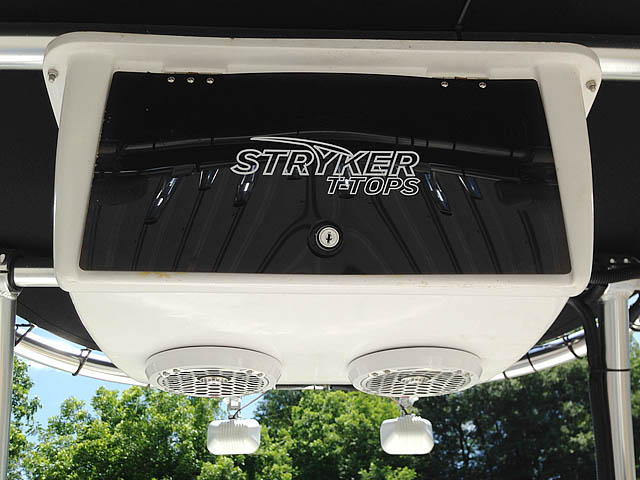 Customer's T-Top Review:

"It went together nicely and added to my boat. I liked the boat before but I love the boat now and have many positive comments about it since I added the t top and the electronics box. I added a radio and speakers. It just really sets the boat apart."
Chris Brooks
Dallas, NC
USA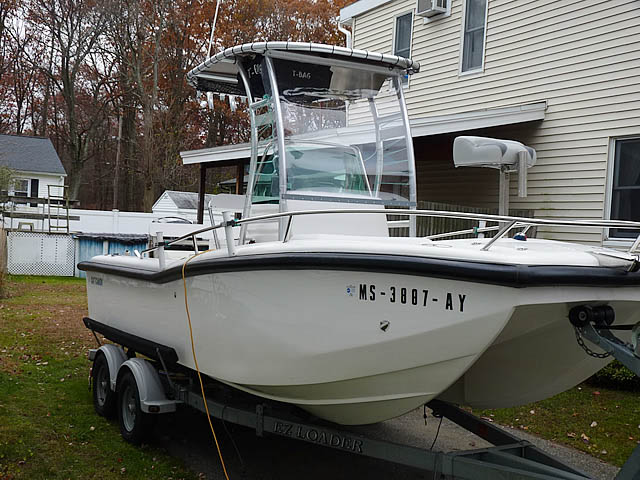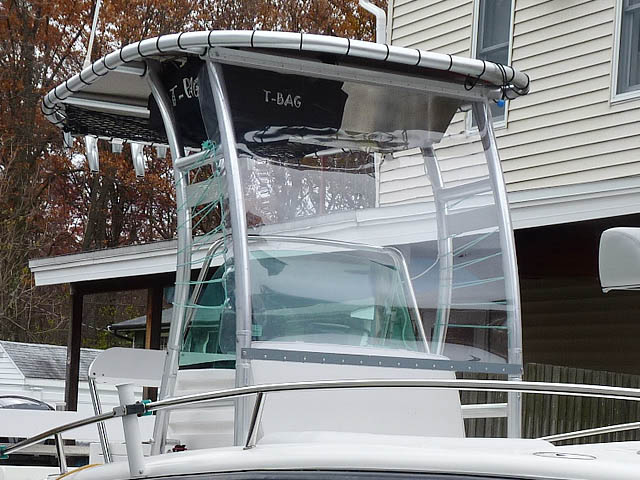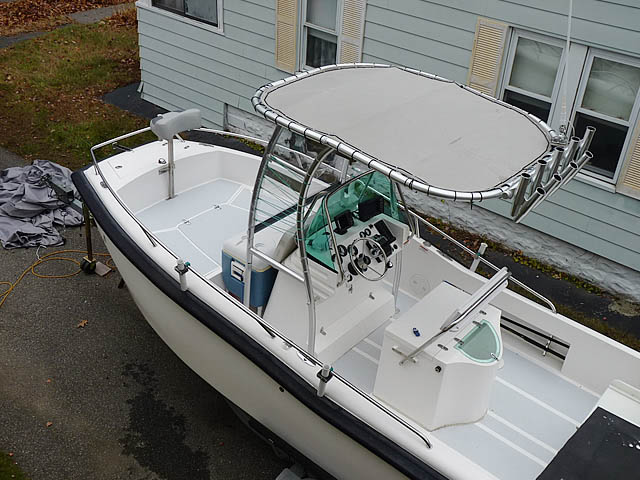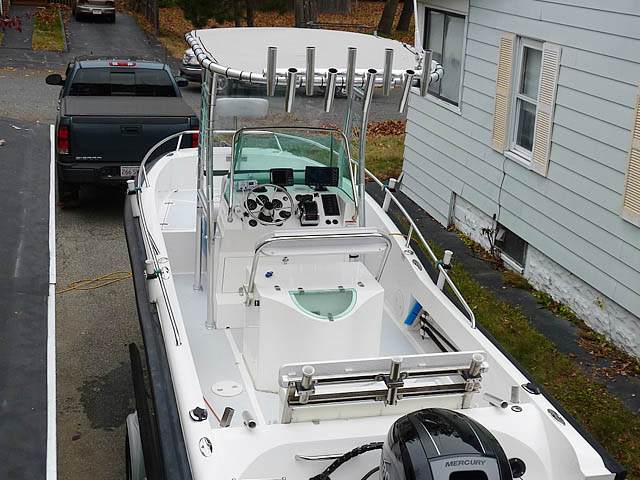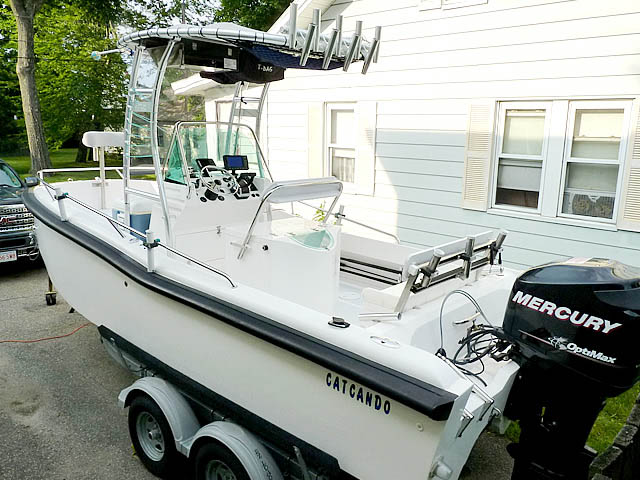 Customer's T-Top Review:

"The boat is pictured on Lake Vermillion in Northeast Minnesota. We love the tower and it looks great on my boat. I have received many compliments on the boat and tower and am very happy with the help you gave me in getting this order completed.
"
Lenny Carlson
Ramsey, MN
USA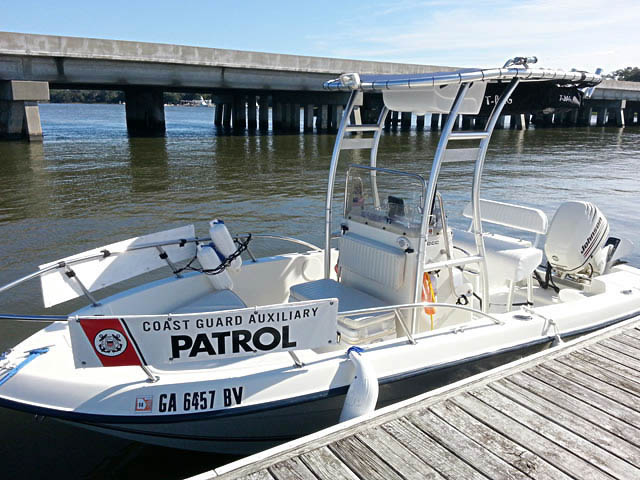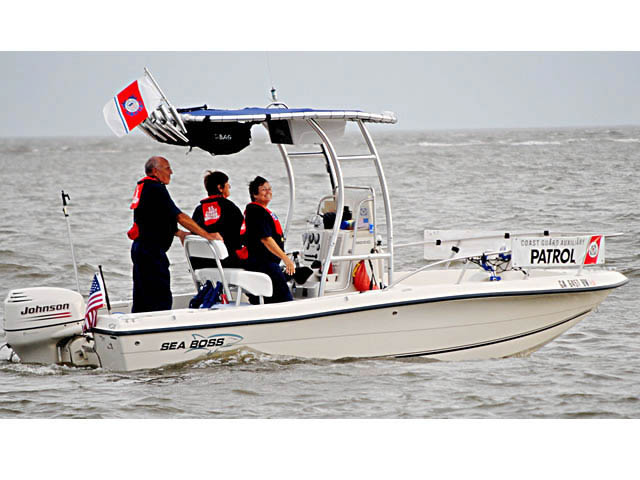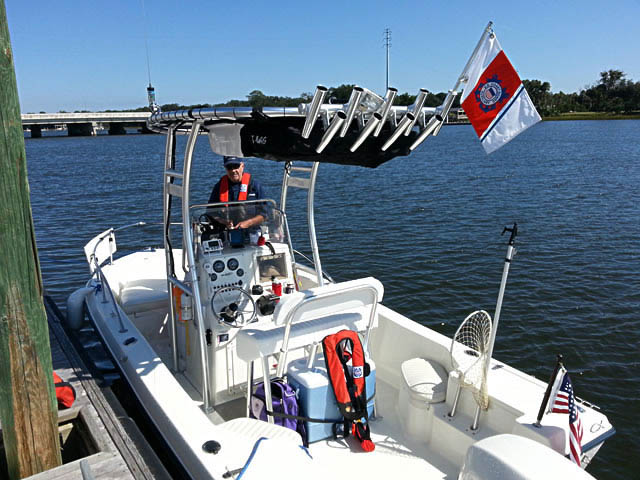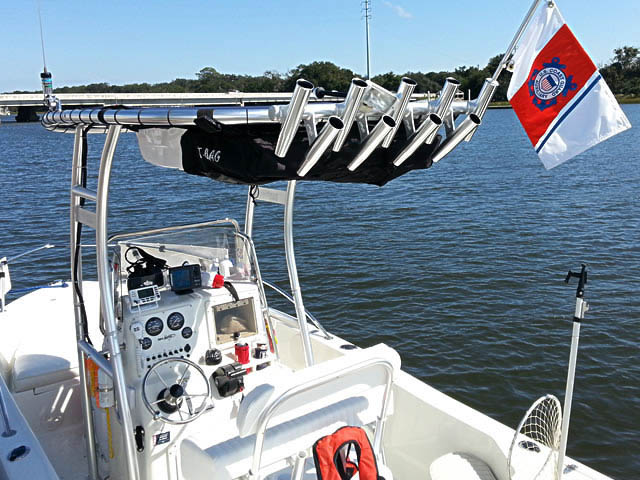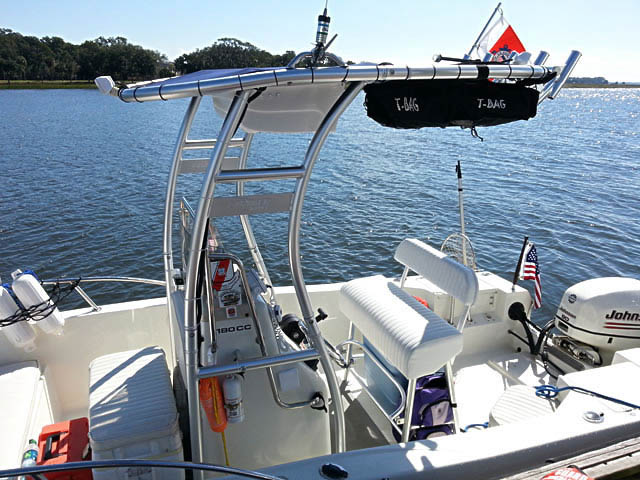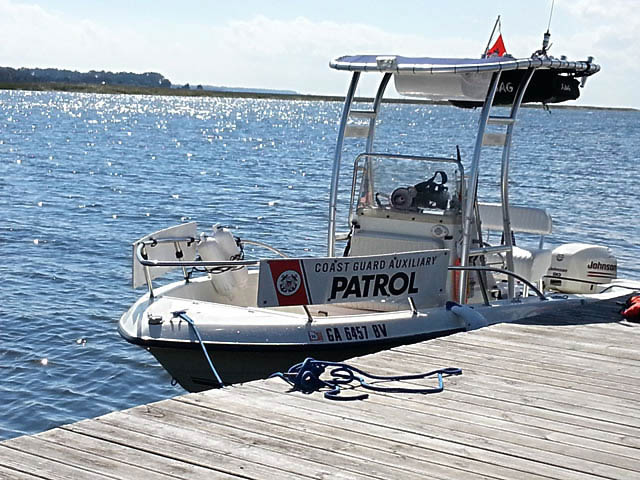 Customer's T-Top Review:

"Makes my boat look like a million bucks!! I have received a lot of compliments on the hefty 2 inch structure and fine quality of the T-top. My boat is a US Coast Guard Auxiliary Facility so replacing the bimini top that I had, actually assisted in a sea rescue the first time out by allowing us to freely toss a line and get a man in over the side without the poles, deck hardware and straps in the way! Gives us a lot of sturdy hand holds in rough seas as well. Bravo Zulu!! "
Arlene Ingram
St Simons Island, Georgia
USA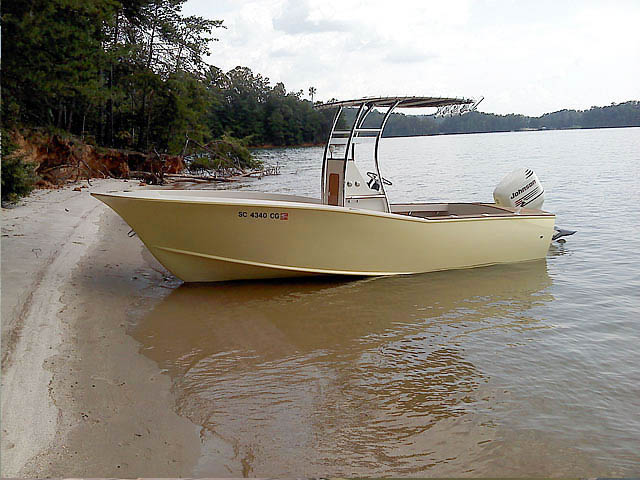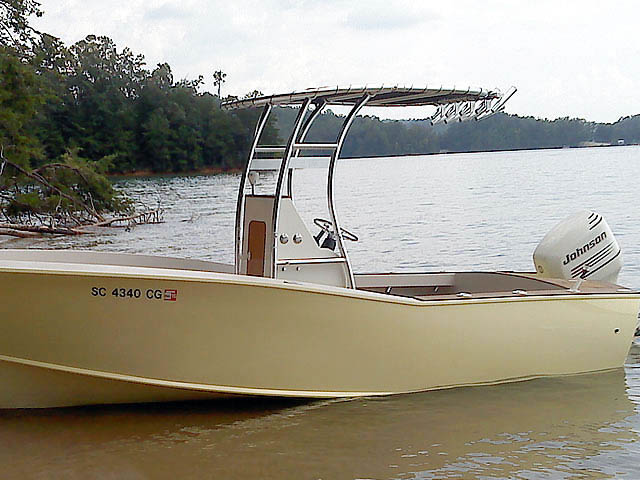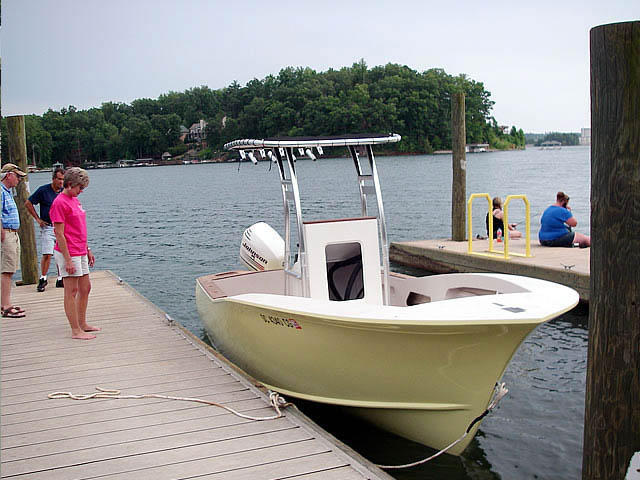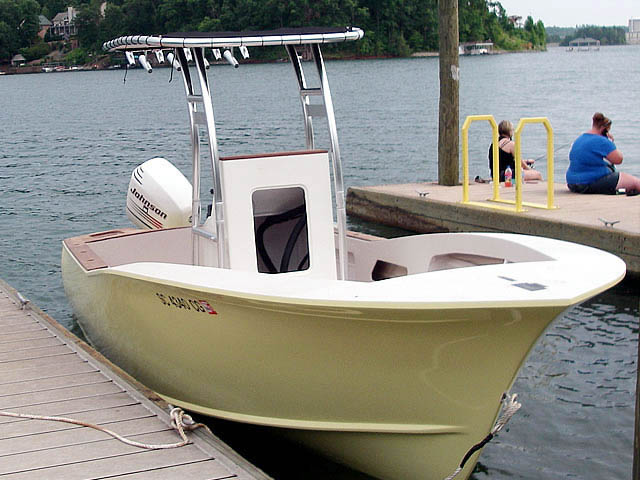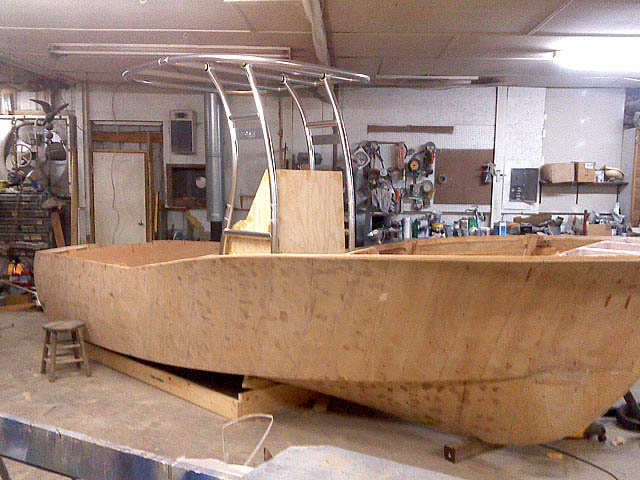 Customer's T-Top Review:

"Built a cold moulded 20' carolina style (approx. 2 year project). My custom built boat deserves a custom T Top, I chose Stryker because it is as good if not better than a custom top, easy to install and affordable, I love my Stryker T top.
"
Russ Tinsley
Togard, Oregon
United States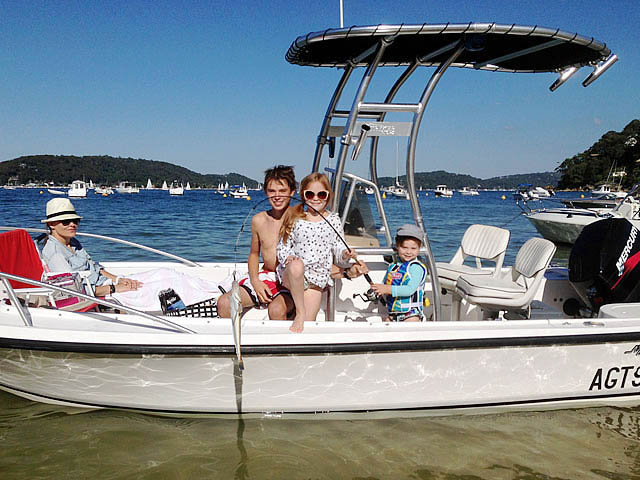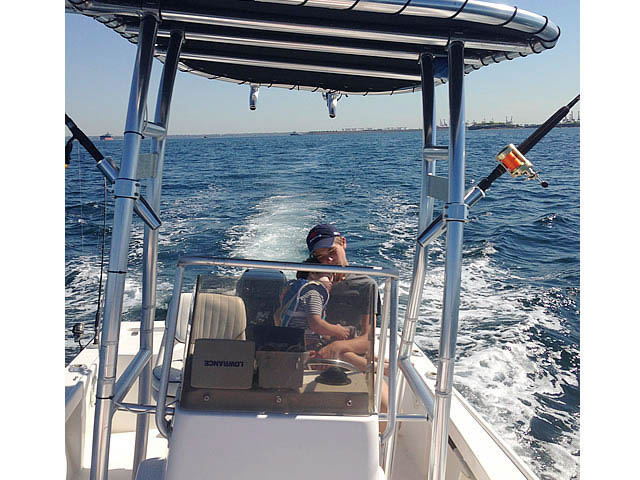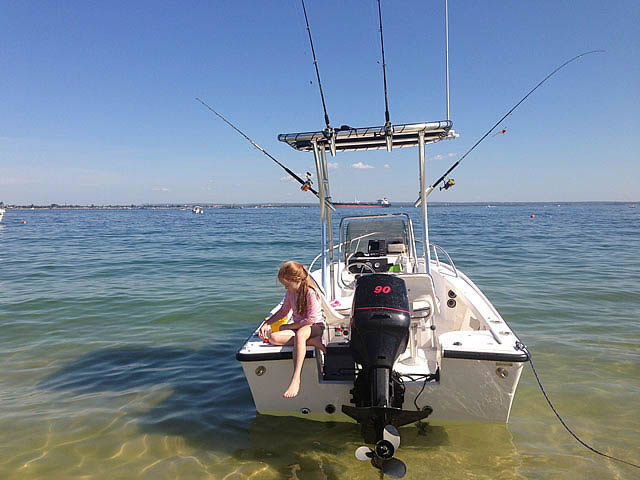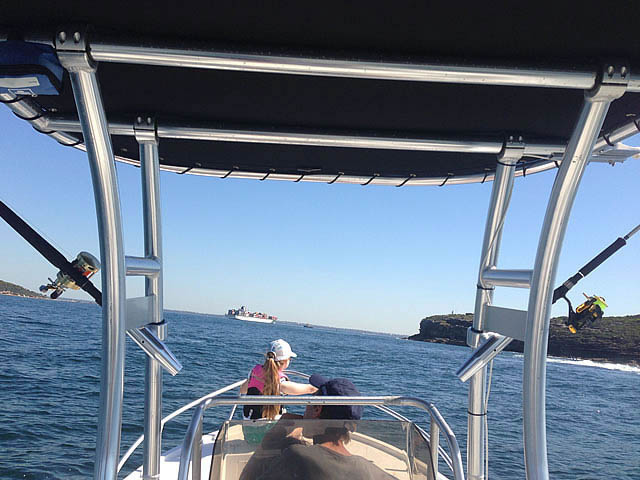 Customer's T-Top Review:

"I just added some rod holders recently and I love the hard wearing polished aluminum design. I don't think I could stay out on the water all day in the harsh Australia climate without my solid Stryker TTop."
Richard Munro
Sydney, NSW
Australia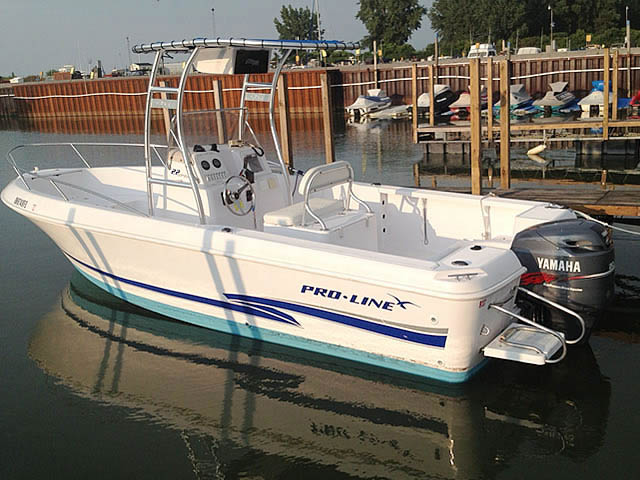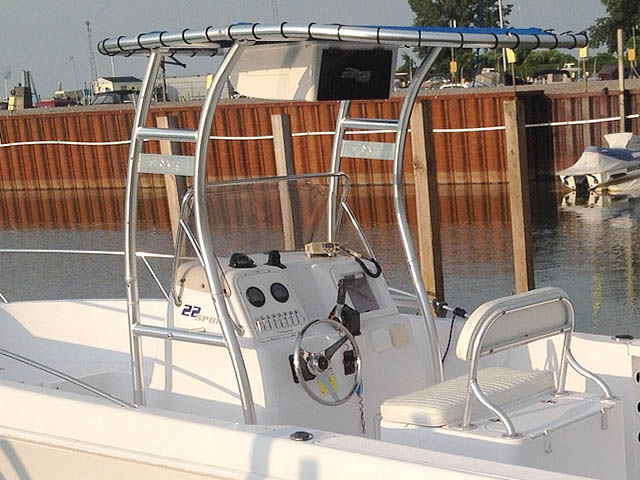 Customer's T-Top Review:

"My Stryker T-Top looks like a factory installed component and provides the look that I want with the level of fit and function that I demand. The addition of the E-Box provides excellent additional dry storage."
Jeff Kamm
Findlay, Ohio
USA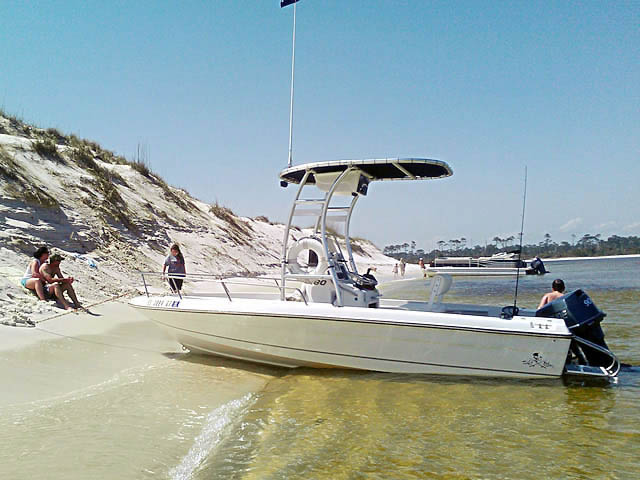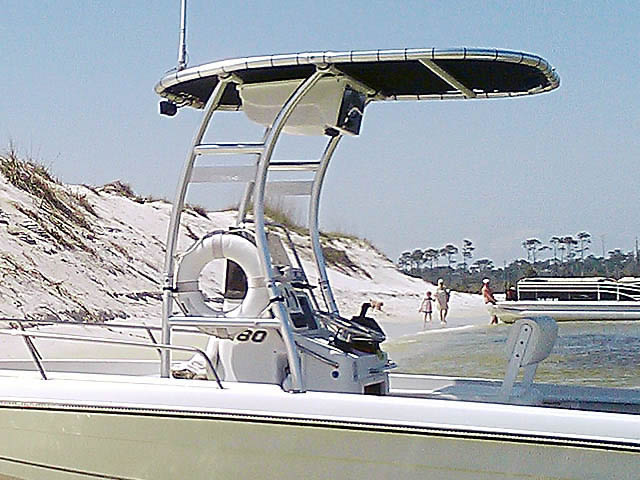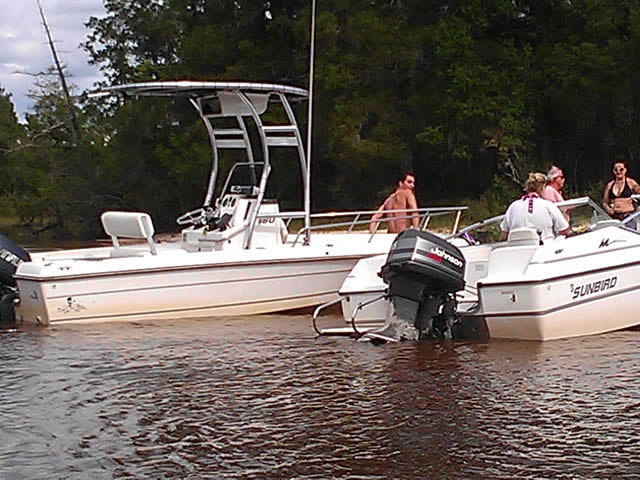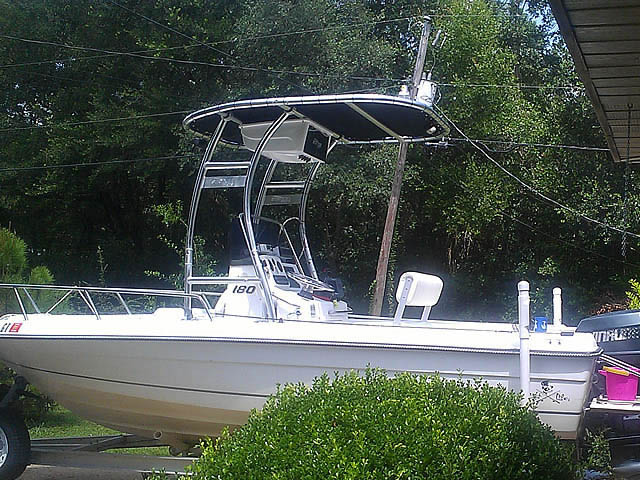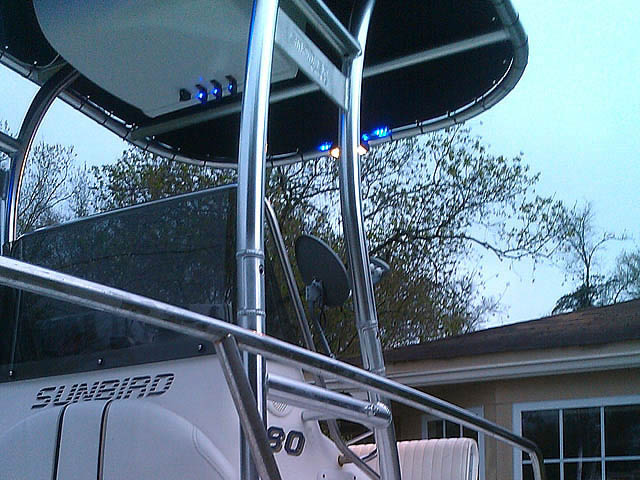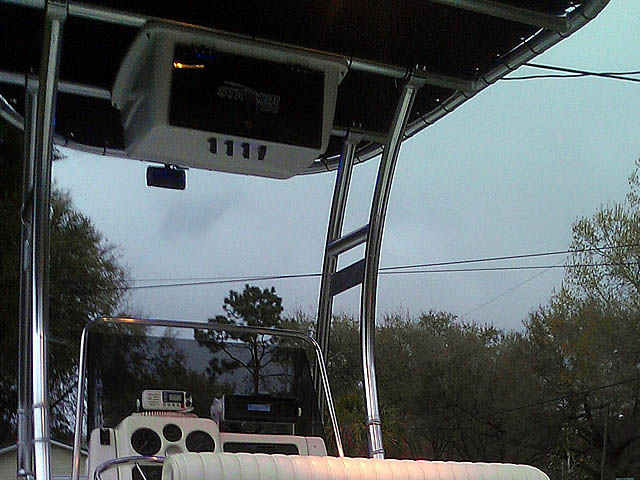 Customer's T-Top Review:

"Best investment ever made, at a great price, and customer service is right on top of things.
Very easy to install and lots of compliments from all my friends and neighbors. Thumbs up to a beautiful product!"
Norman Rogers
Pace, FL
United States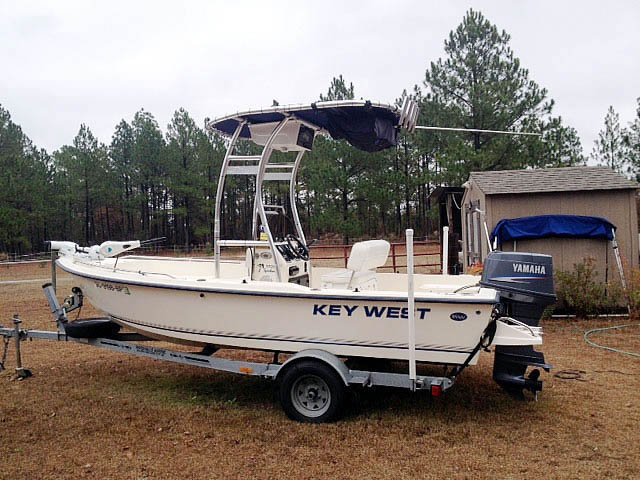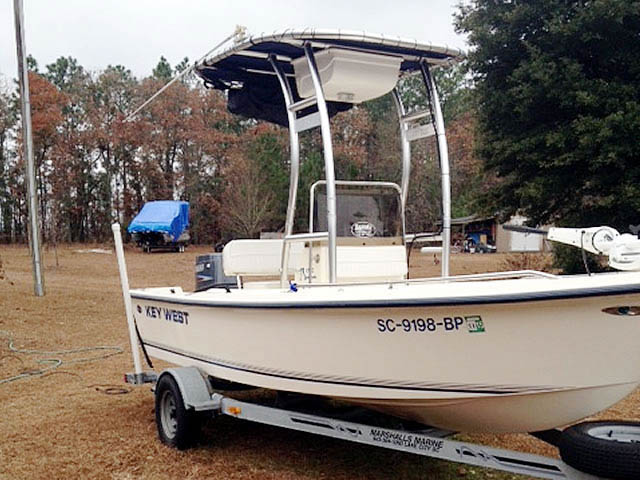 Customer's T-Top Review:

"The top was a breeze to install, you just need a couple of buddies a pizza and a 12 pack. The top looks great and provides protection for me and my gear. The only mistake I made was not ordering one years ago. Thanks for a great product at a fair price."
Earl Yarborough
Hartsville, South Carolina
USA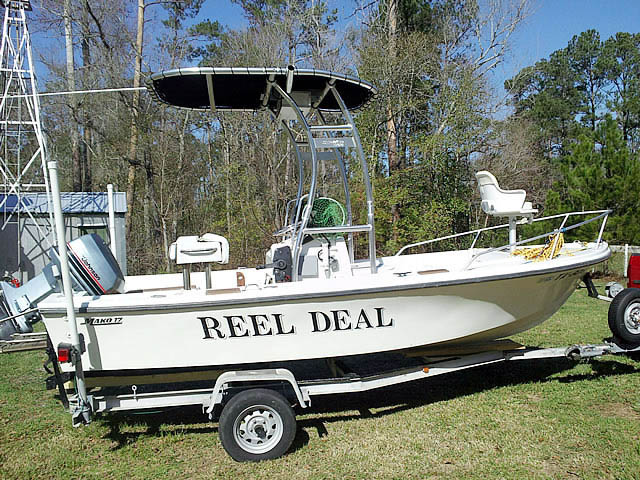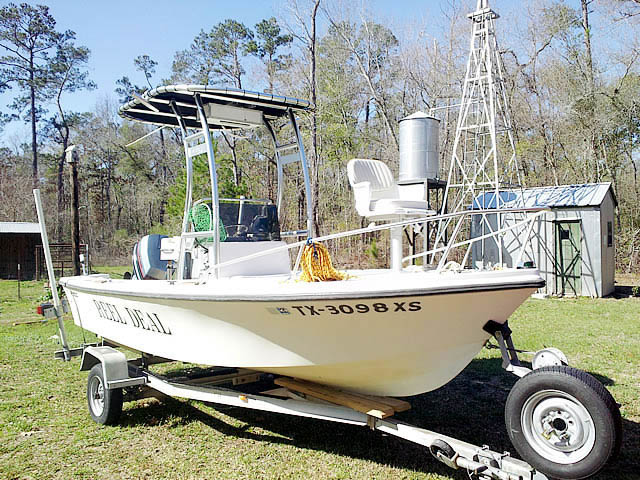 Customer's T-Top Review:

"They are the best built ttops for the price. Nobody can even come close to beating their prices. Very sturdy T-top that has the potential to make any boat stand out in the water. I'm very happy with my T-Top. A very quality, well built, sturdy top that will make your boat stand out of the water. Stryker Tops are amazing. They hold up even in the most extreme conditions."
Anthony Malish
Liberty, Texas
USA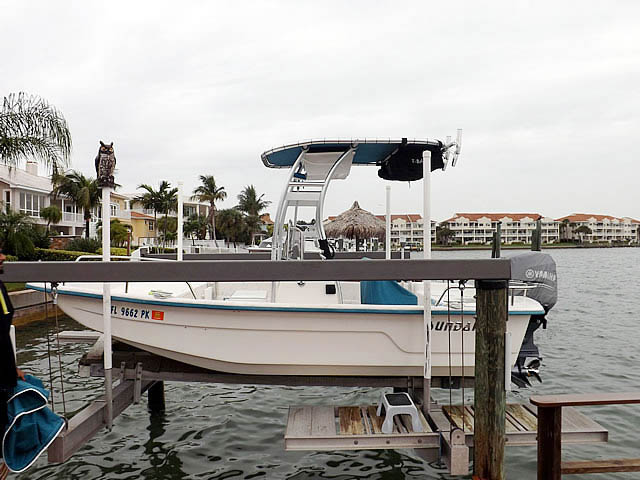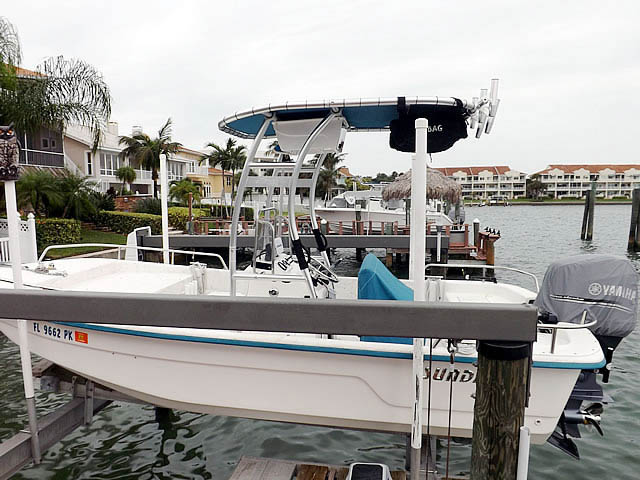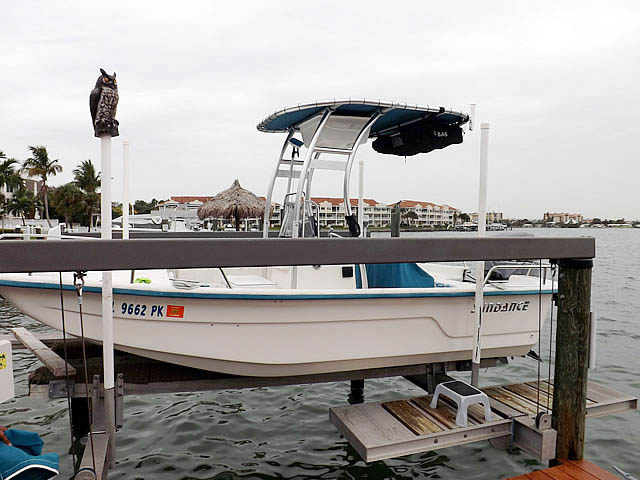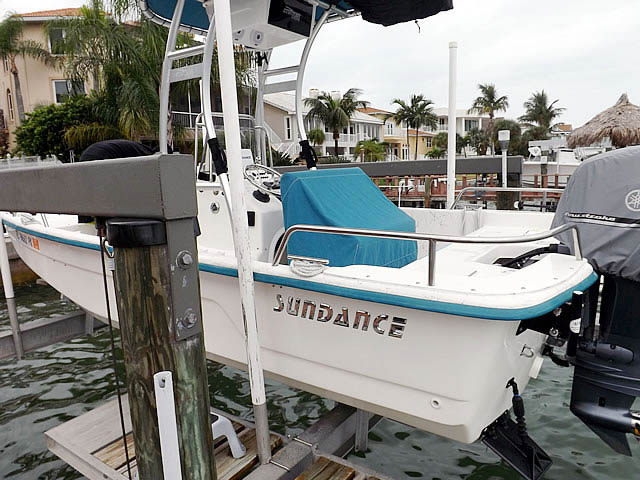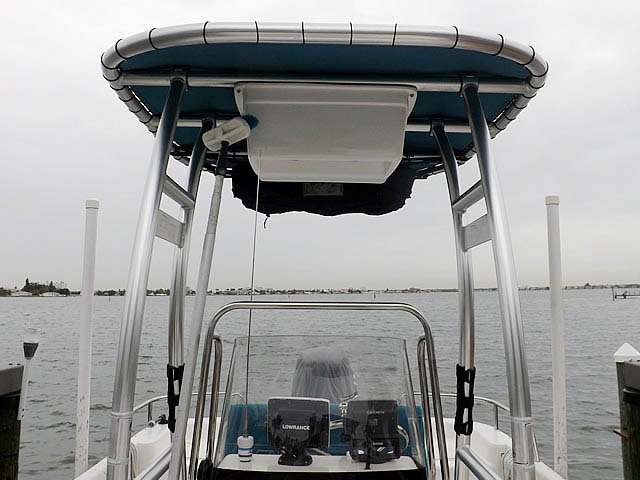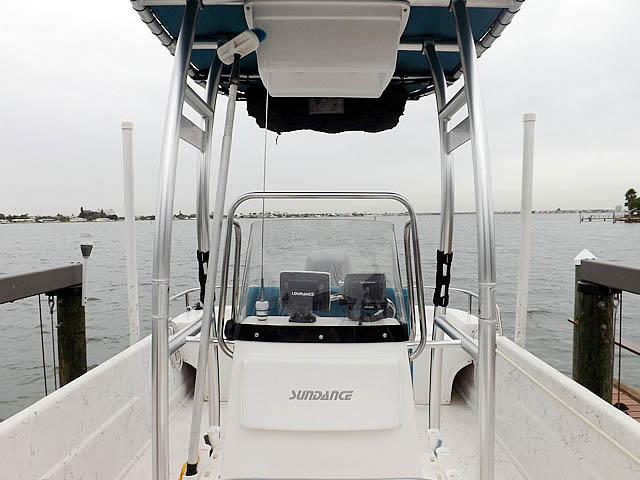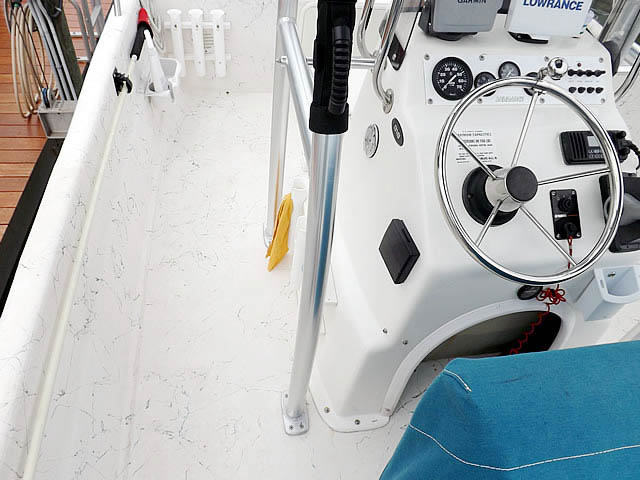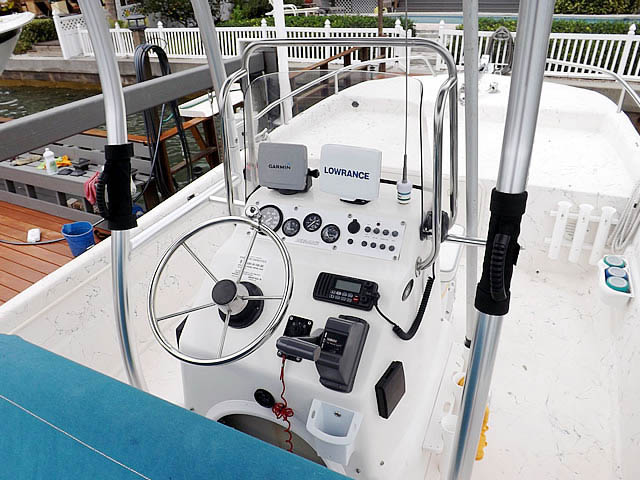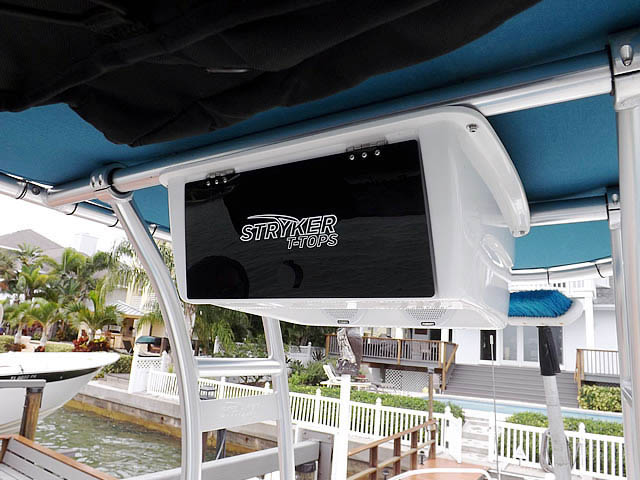 Customer's T-Top Review:

"Great product and most of all great folks to deal with. A most wonderful experience even though I waited 8 weeks until it arrived. I just missed one shipment but was on the next. Easy install and great "U-TUBE" install video's. 4 very complete video's which makes it so easy to see a top installed."
Dave Mc Connell
St Pete Beach, Florida
USA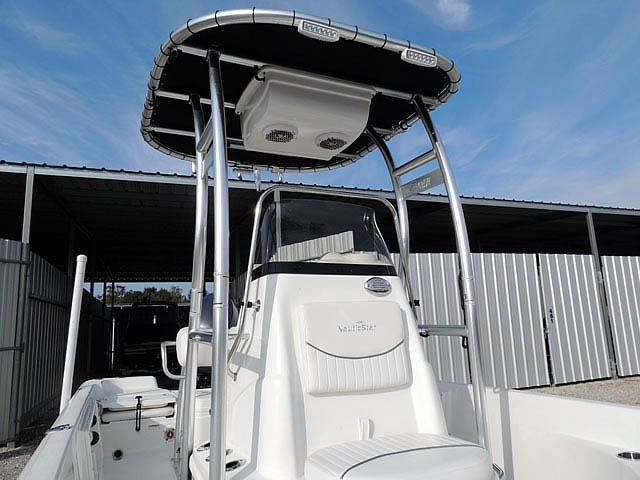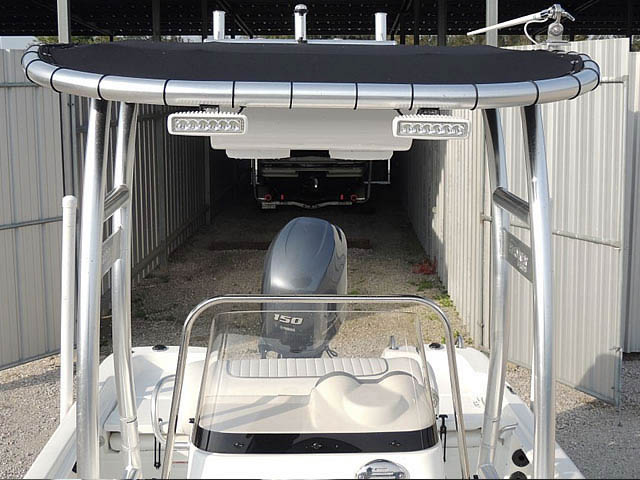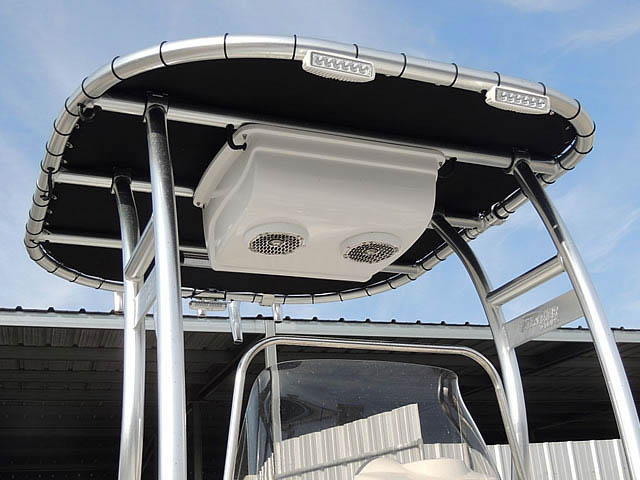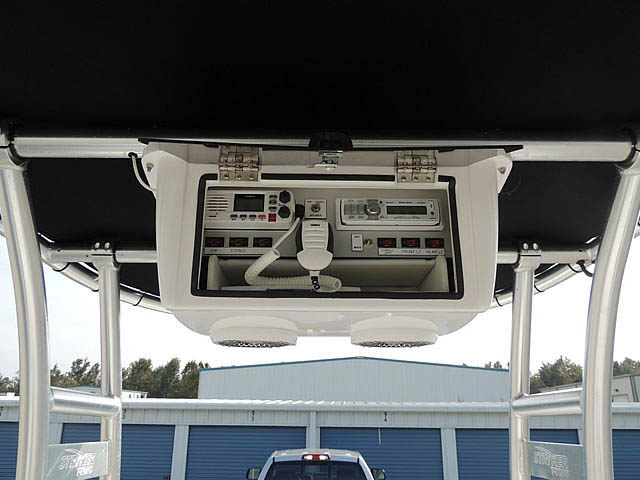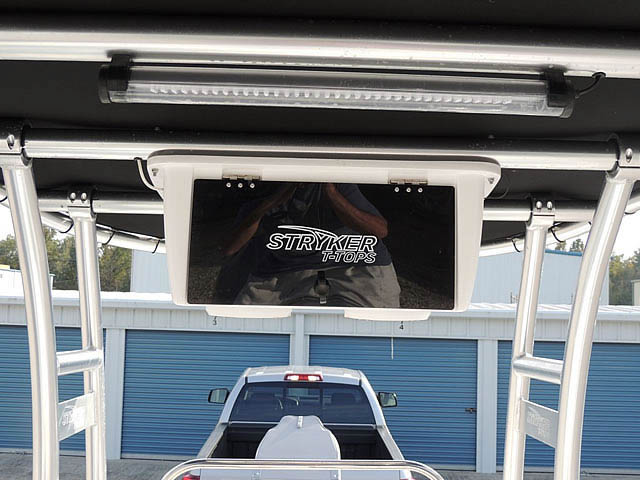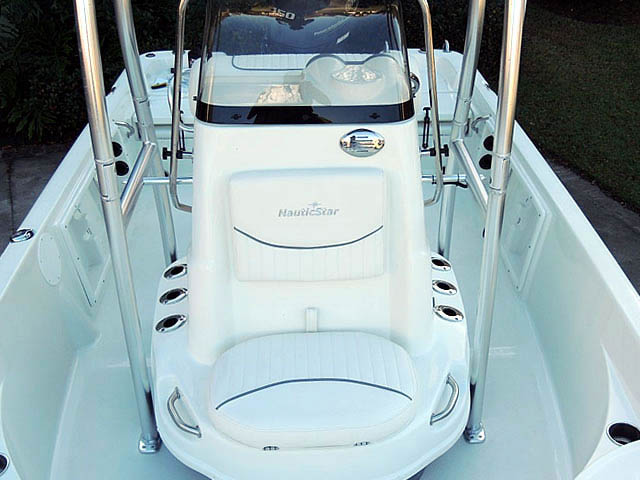 Customer's T-Top Review:

"Very happy with how it came out. Well built and went together very easy and installation was not that difficult. Installed 2 forward facing LED lights, 1 red/white LED tube light over the console, 1 rear facing LED flood light and 1 anchor light all off the T-Top. Ran the wiring inside the tubing where I could to hide the wiring. Installed a VHF radio, AM/FM/Sirus/WeatherBand/Bluetooth radio and 2 Rockford Fosgate speakers all inside the Stryker electronics box. Finished it off with the Stryker 5 rod rocket launcher."
Jim Landry
Prairieville, Louisiana
USA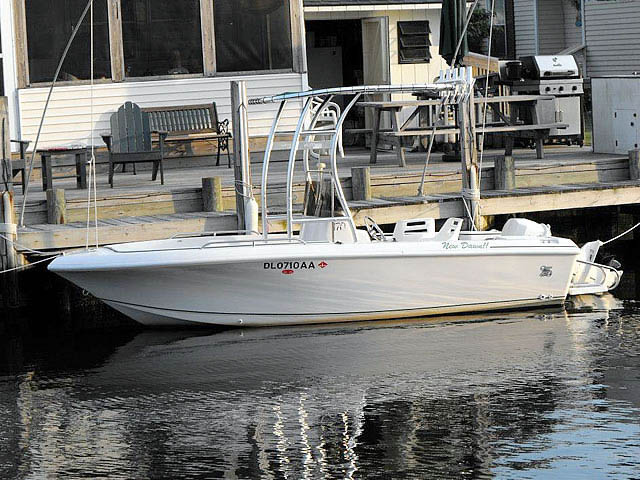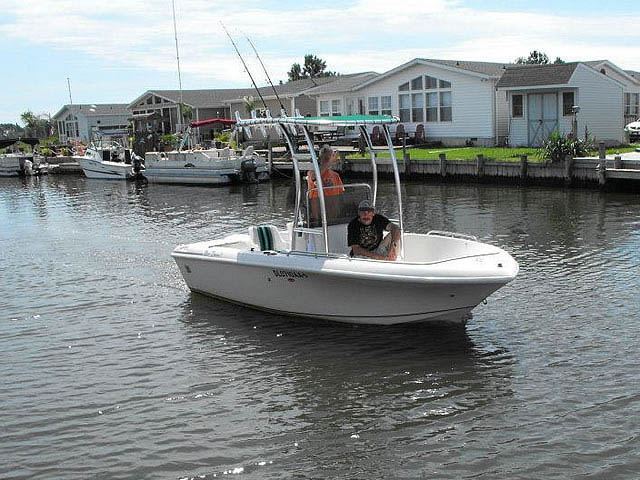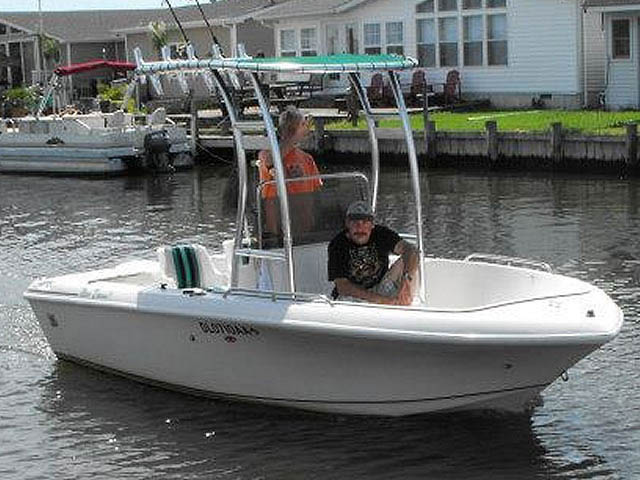 Customer's T-Top Review:

"I have had your top now for two seasons, Shipping was quick, installation easy with two people. Gave boat a total different look, love the rod holders, and the shade, People comment all the time, about how well made the top is. GOOD JOB!"
Larry Barnes
Millsboro, DE
USA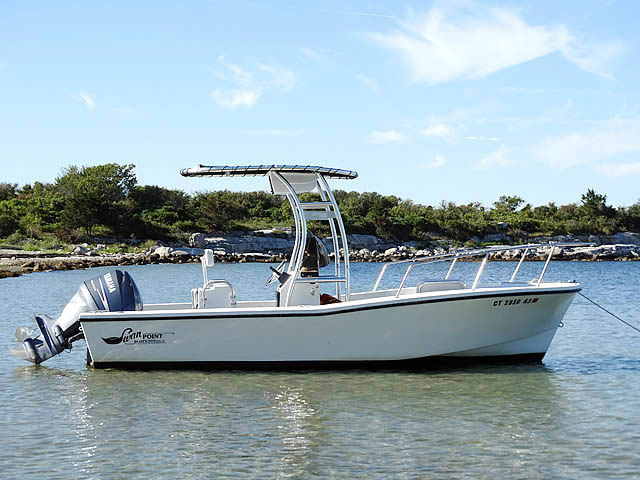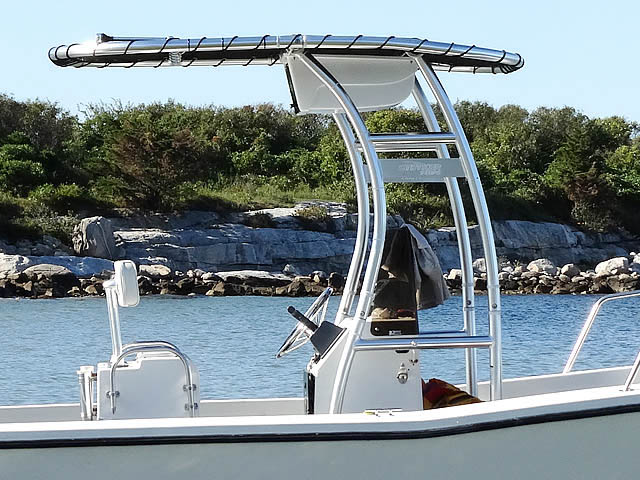 Customer's T-Top Review:

"Great shade for the family, cover from rain, stability when cruising fast and in rough seas! I have recommended Stryker to many already!!!!!

So this boat was handed down to me, and was scheduled to be crushed. The boat is 25 years old and had rotten floor, a rotten gas tank and an old engine. I did the following:
- repowered with a 115hp Yamaha 4 Stroke, new controls and steering. Replaced the fuel tank and deck installed LED lighting under the gun whales, LORAN GPS, bew interior skid free decking, new compass.

When I went to get a t-top, I did ALOT of research. Stryker, hands down was the best aftermarket quality top I could find. The look, the assembly the whole package. So I purchased and installed the ttop.

I had invested about $25k total into this boat.

Unfortunately in a freak storm last November, the cut out transom took on water and the bilge couldn't keep up and she capsized...TOTAL LOSS

HEART BREAK! (THANK GOD FOR INSURANCE)

I will never recoop the man hours, but if I ever re do a boat again, you can count on me to have a STRYKER T TOP!"
Timothy Greene
Waterford, CT
USA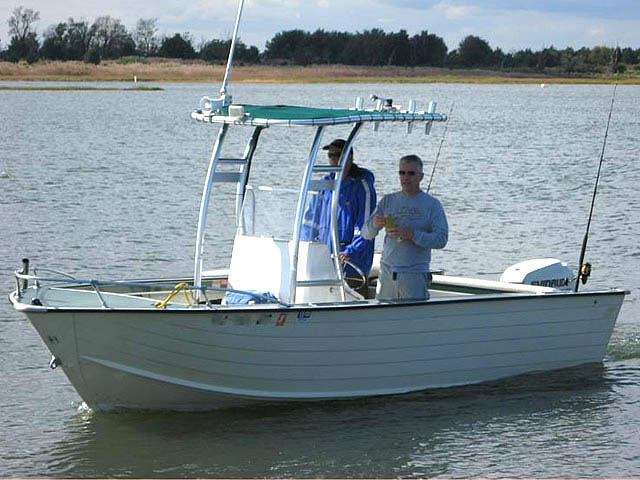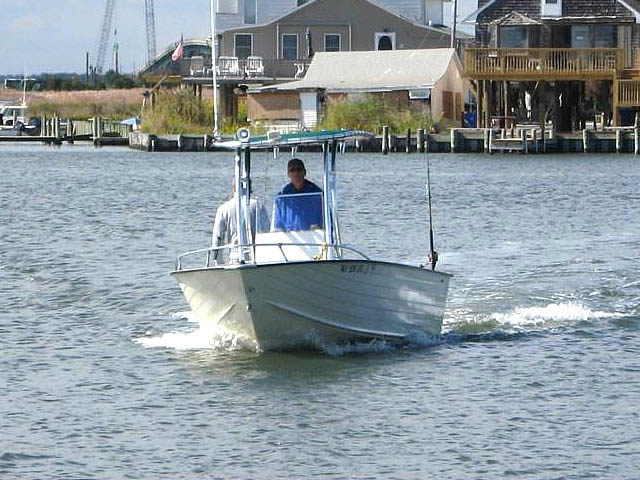 Customer's T-Top Review:

"Wow...R-U-Kidding me... my brother, and brother-in-law, and I all got together and purchased a fix-er upper boat. We tore it all down and replaced most everything all the way to the floor and transom. Knowing we were going to need some kind of top to set it off...we found the Stryker site and ordered up a T-Top. (PS: Your model on your video helped us decide too !)

The Stryker top is one of our best items we purchased on the boat, really first class and would recommend Stryker to anyone replacing or upgrading their T-Top.
Our boat is a 1976 Starcraft classic rebuild- it works great and really looks cool!"
Robert Miller
Beach Haven, NJ
United States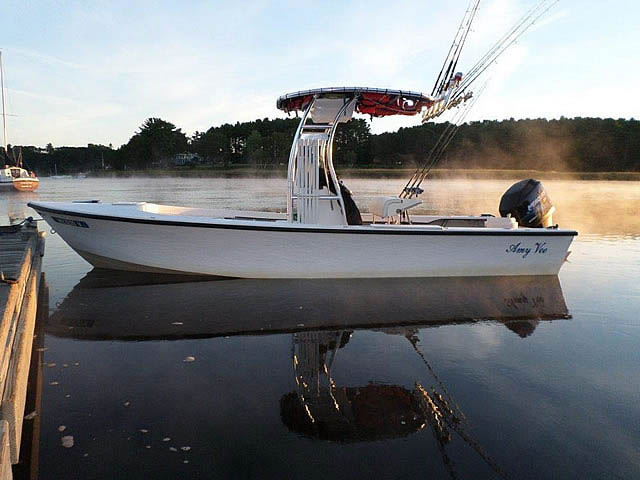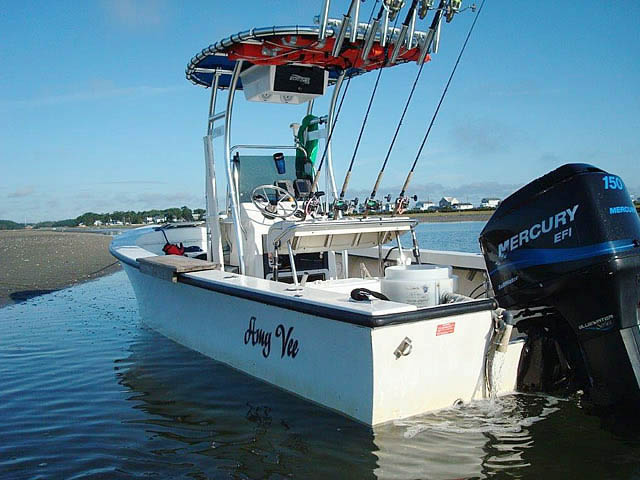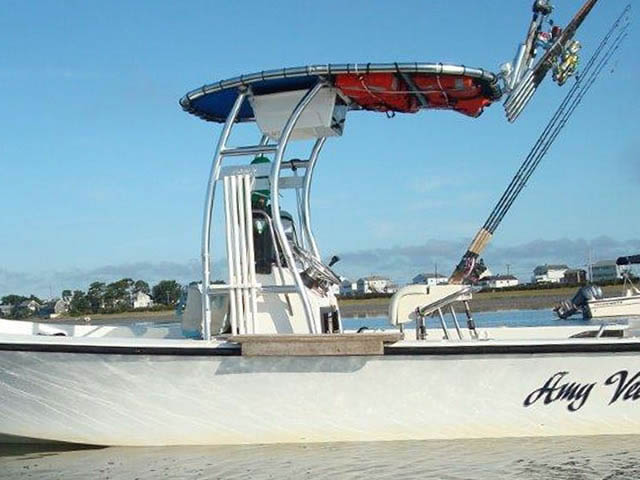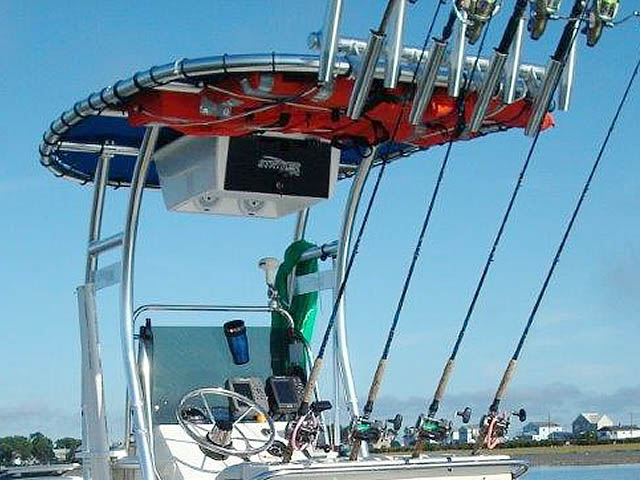 Customer's T-Top Review:

"Excellent addition to my charter boat.
Unexpected benefits: storage, able to get those 6 bulky life jackets out of a locker and under the top, same with the throwing ring. Able to keep sensitive paper work in the electronics box. Comfort: customers able to keep a hand on the top for security while steaming or making a quick move. Tom installed easily in less than 3 hours with quite a bit of fussing. Excellent value and quality. Capt.Cal Robinson, fv Amy Vee"
Calvin Robinson
Biddeford, Maine
United States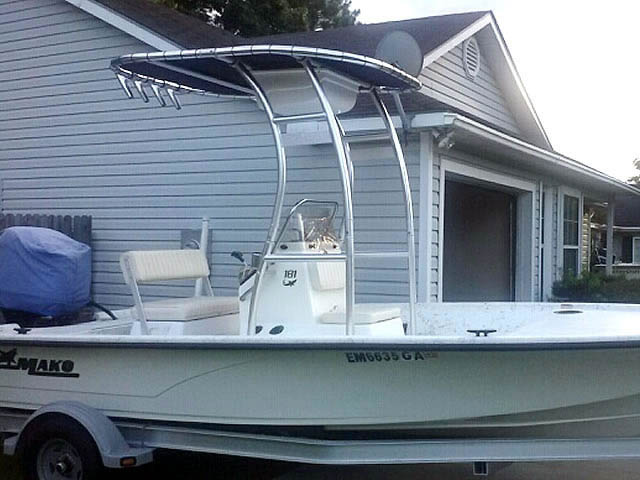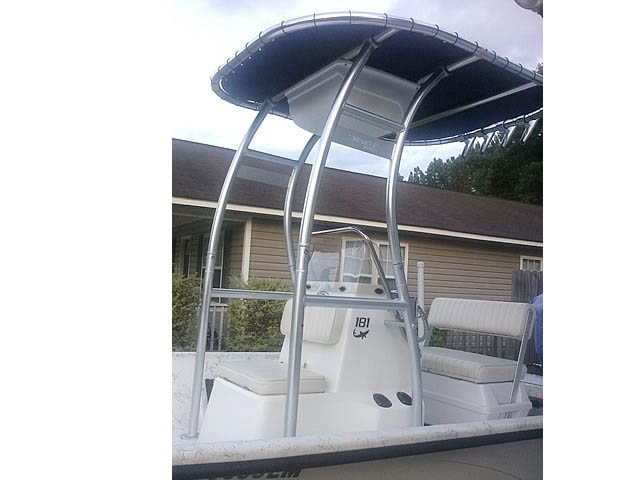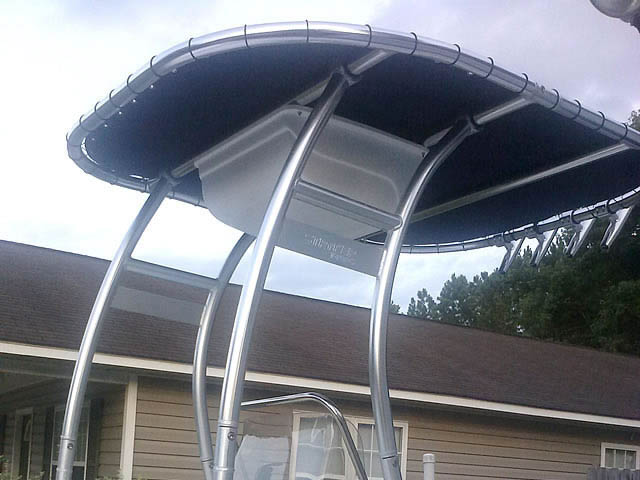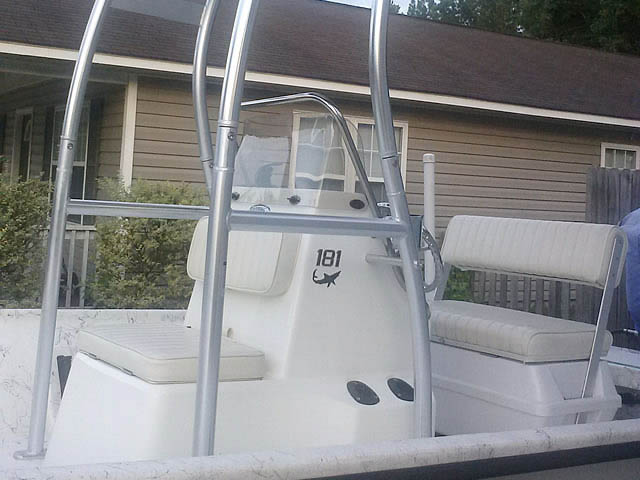 Customer's T-Top Review:

"It fit my boat perfect, I put it on by myself in less than a day. Man this top fits like a glove, looks great and easy to install. GREAT PRODUCT and price. Love my boat, and sure love my new t-top."
Rocky Moitoret
Brunswick, Georgia
United States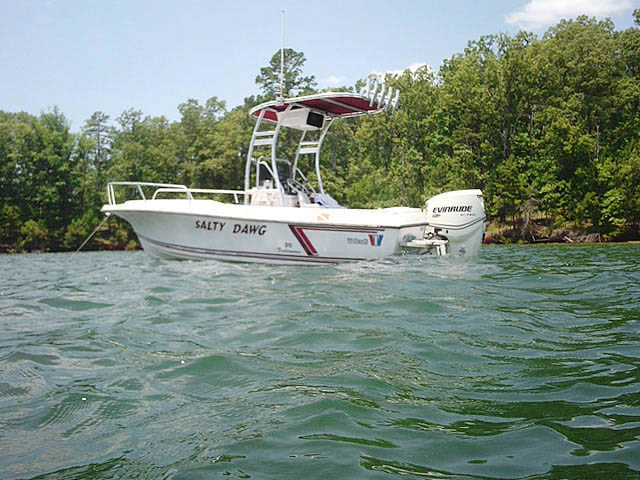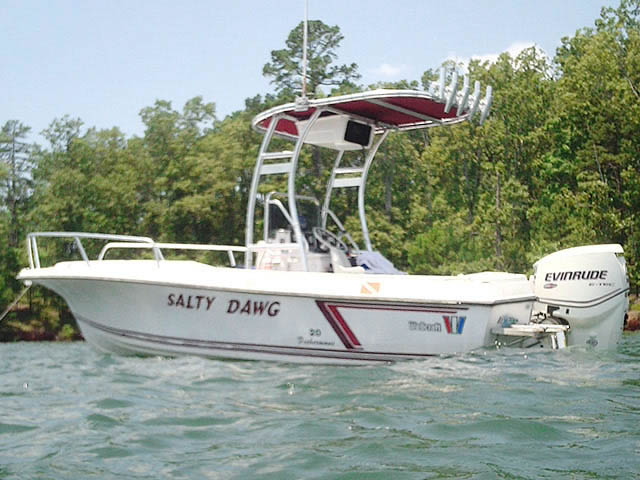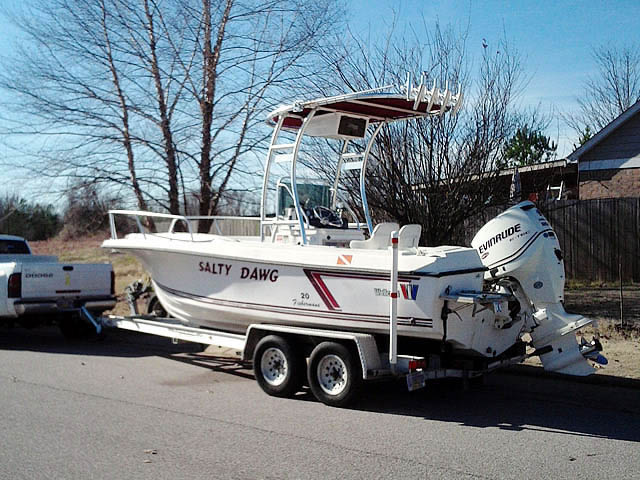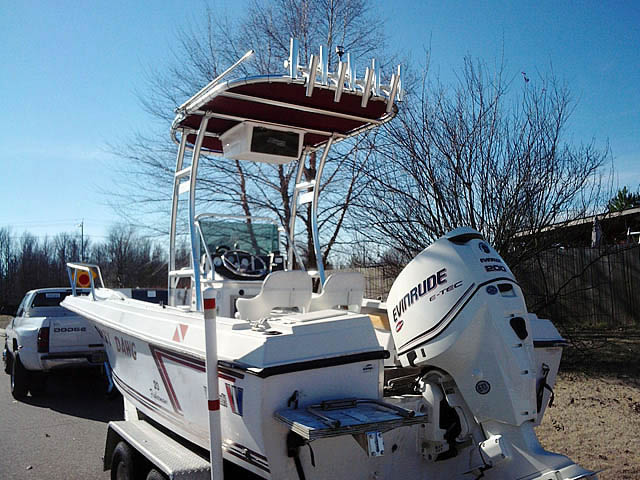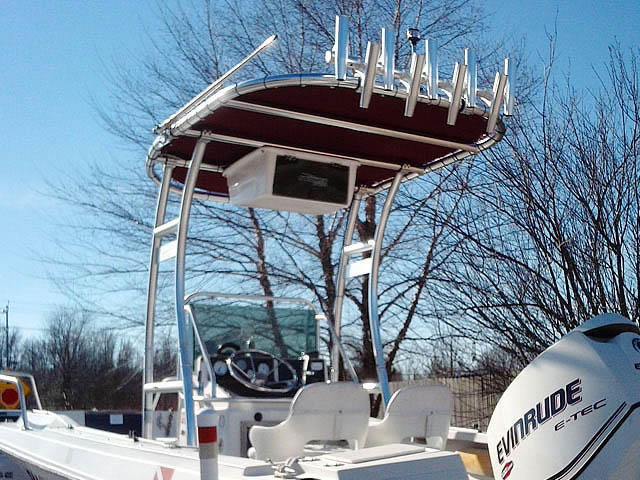 Customer's T-Top Review:

"I ordered and installed my top (SG300) almost two years ago. It took me about 4 hours to install by myself, and wasn't difficult at all. I still am impressed with it and get lots of compliments. Originally, I had the top and electronics box, but have added the rocket launchers, my own homemade antenna mount, and accessory mount for a deck light. Great combination of style, quality and price."
Wayne Kay
Olive Branch, MS
United States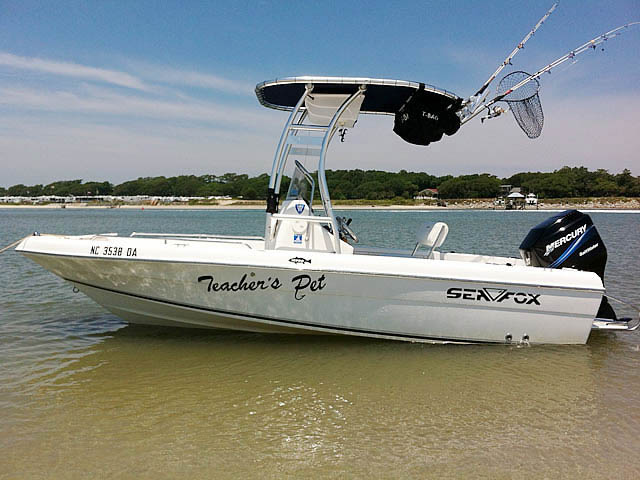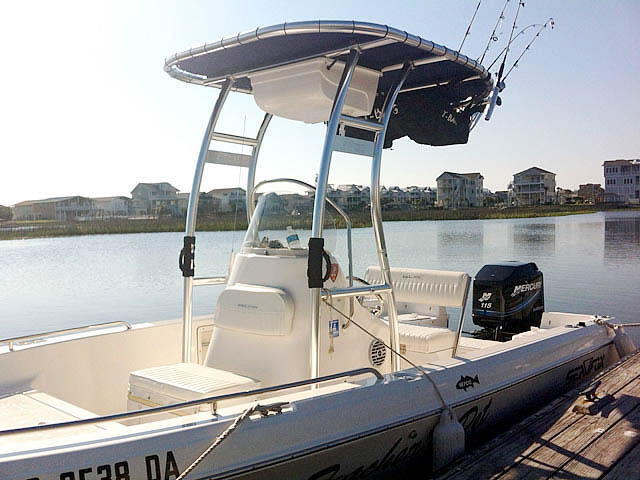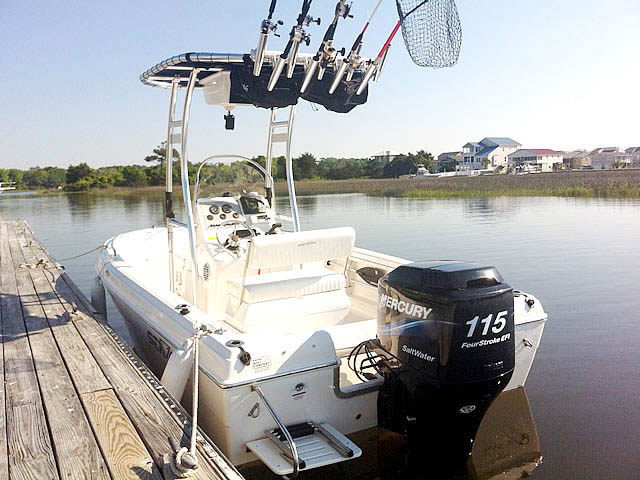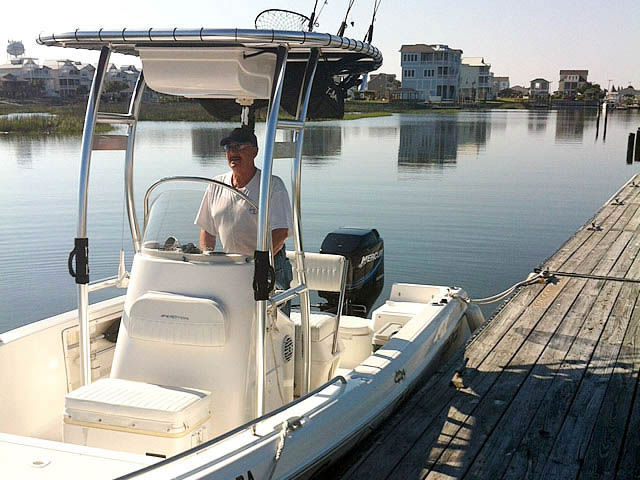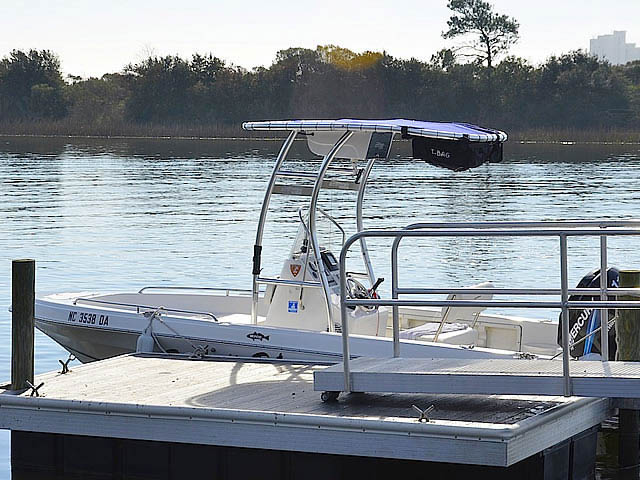 Customer's T-Top Review:

"I really like my Stryker SG300 T-Top. It took me and a helper the better part of a day to install it with the box, rod holders and hand grips. This addition has freed up a lot of deck space, makes my SeaFox look great and it is very sturdy. This t-top is just as good or even better than a custom build and much more affordable. Customer service was great!"
Rob D'Alessandro
Ocean Isle Beach, NC
United States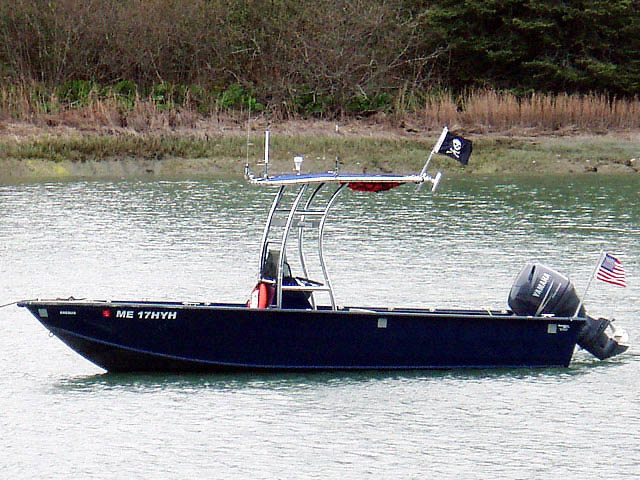 Customer's T-Top Review:

"The SG300 is a great addition to my Polar Kraft Center Console. I am a very satisfied customer! I have had your T-top on the boat for two seasons now and it has been great! The T-top provides shade, grab handles and a great antenna and fishing pole mounts.

It is fastened to the boat's marine plywood deck using sixteen fasteners called "WINGITS MASTER Anchor Super Duty MAWSD35" These are amazing ultra heavy-duty anchoring fasteners, primarily intended to affix safety grab bars to bathroom walls. They have performed incredibly well for mounting the T-top.

This season my boat was approved as a Coast Guard Auxiliary 'Facility Vessel', permitting it to participate in CG Aux. sanctioned patrols around Deer Isle and Mt. Desert Island, Maine
"
Norbert Yankielun
Deer Isle, Maine
United States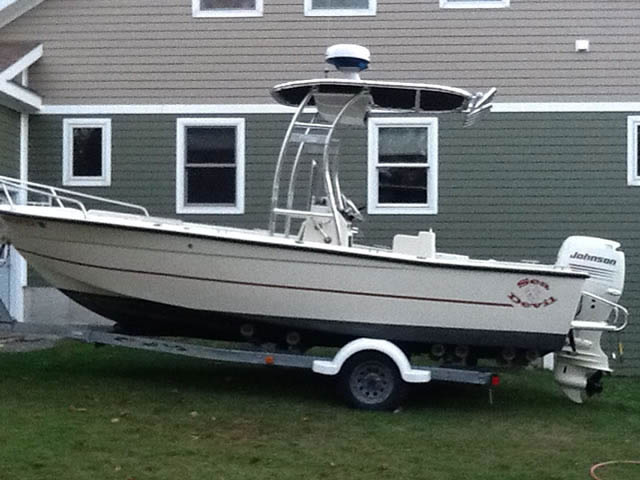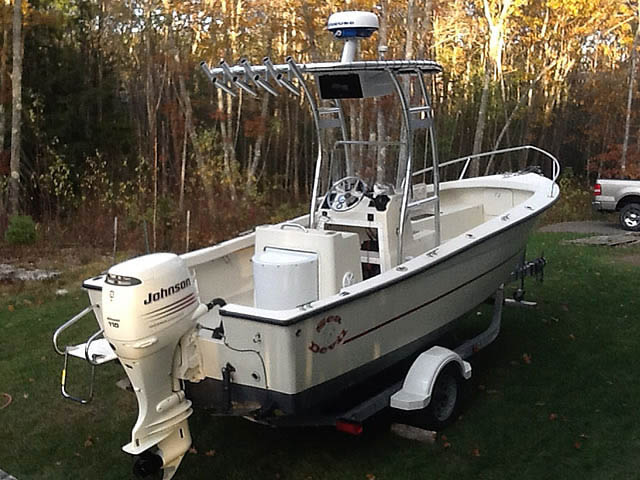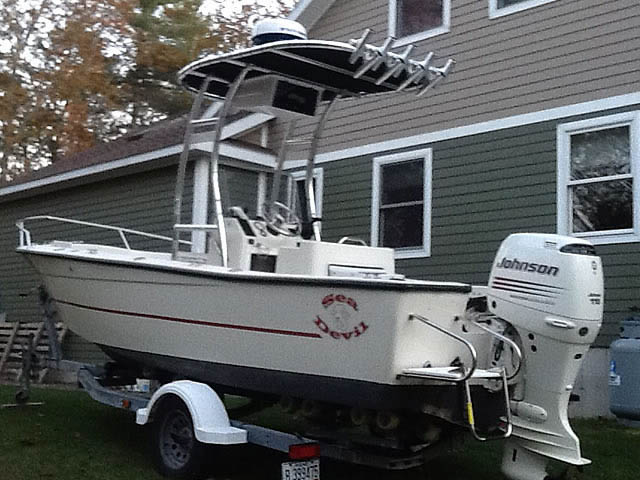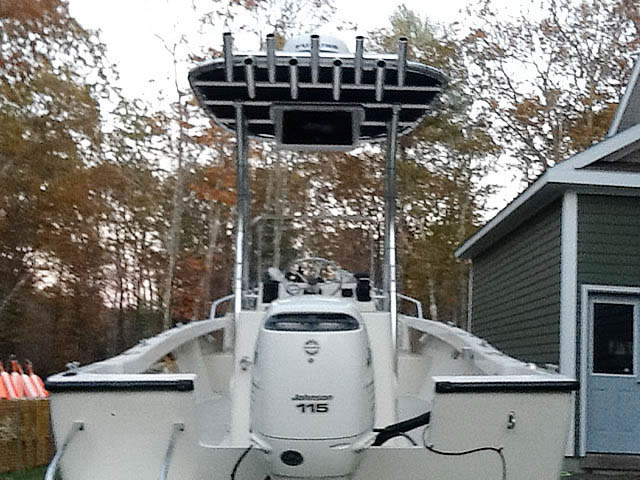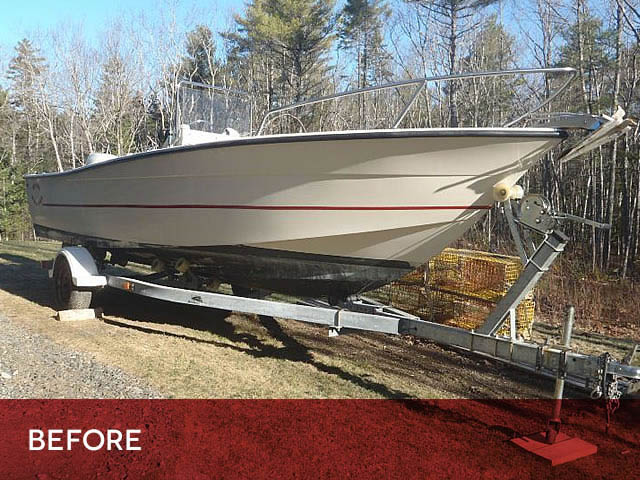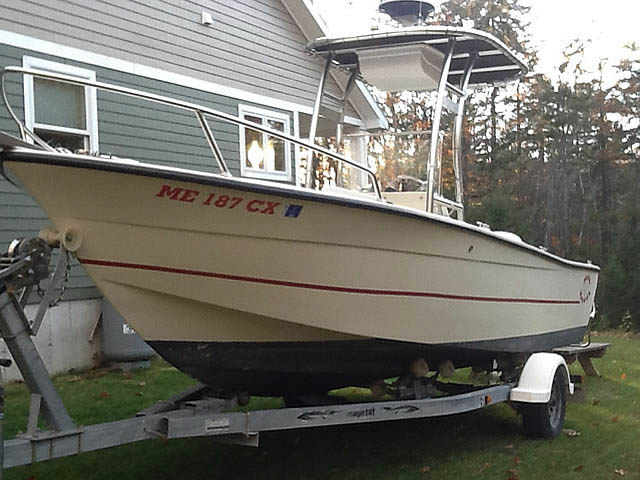 Customer's T-Top Review:

"It was a great addition. I loved it this summer, taking refuge from the sun. The rocket launchers and e box are a must. Got the rods out of the way and provided great storage for the GPS, radar, VHF and AM/FM."
Brian Demers
West Bath, ME
USA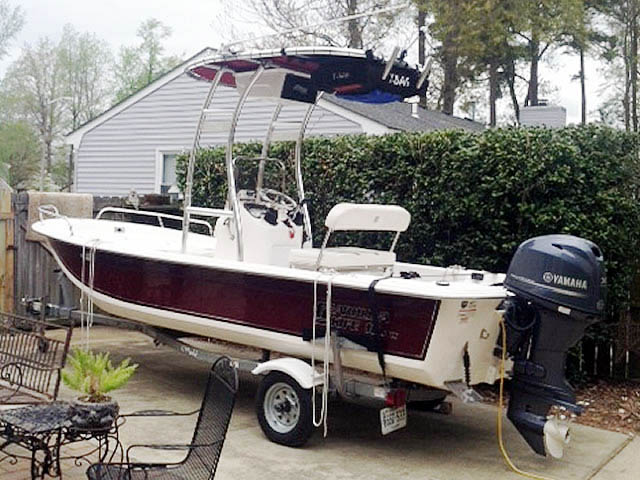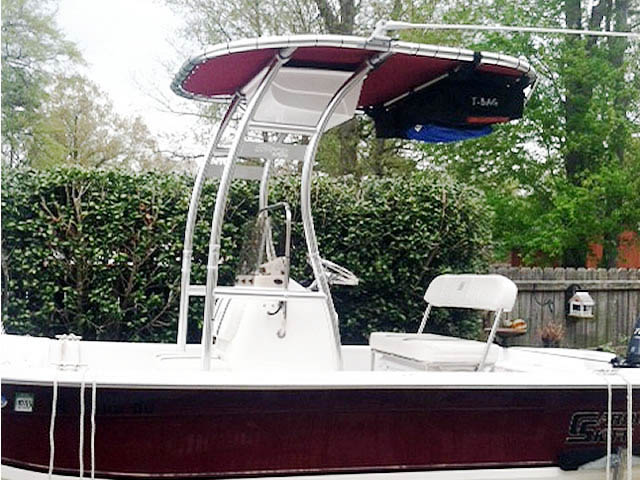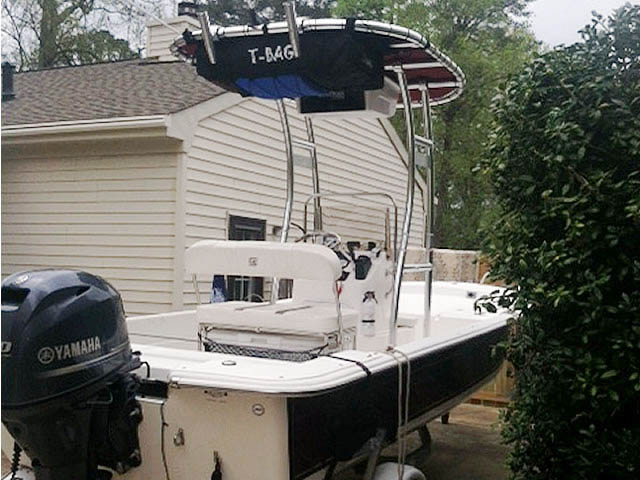 Customer's T-Top Review:

"Installation was as described in video, quality product and functional. Looks great, provides shade in hot sun yet allows the most freedom for fishing not like a Bimini Top restricts with all the straps. Not listed on your site."
Sam Gibson
Chesapeake, VA
United States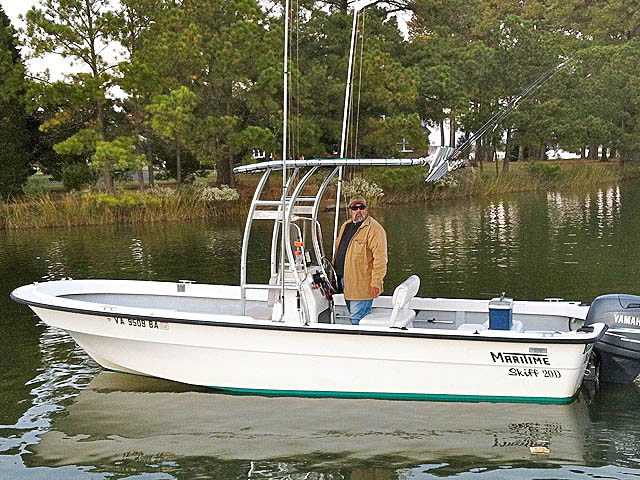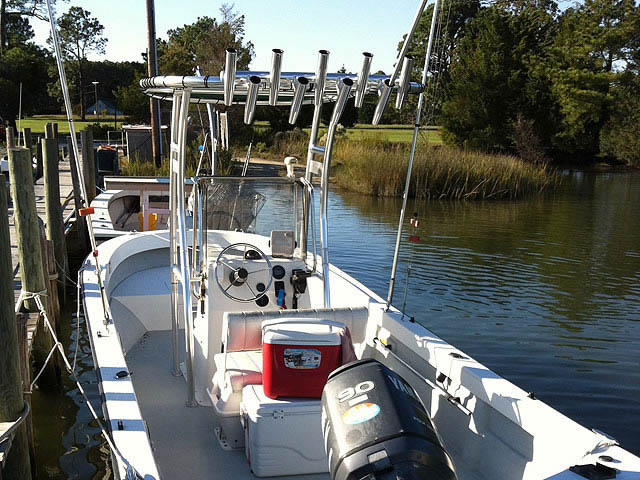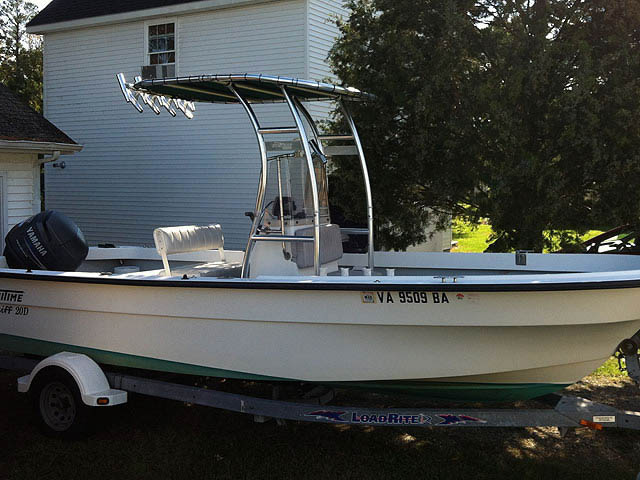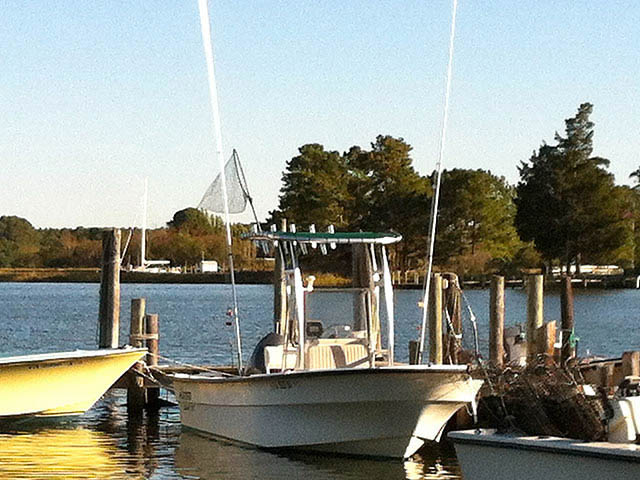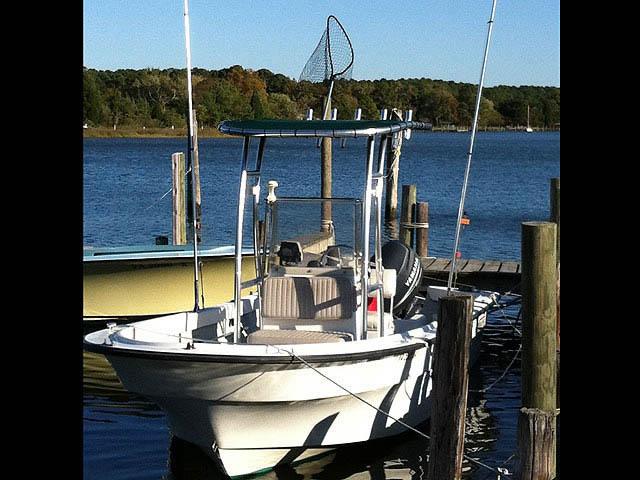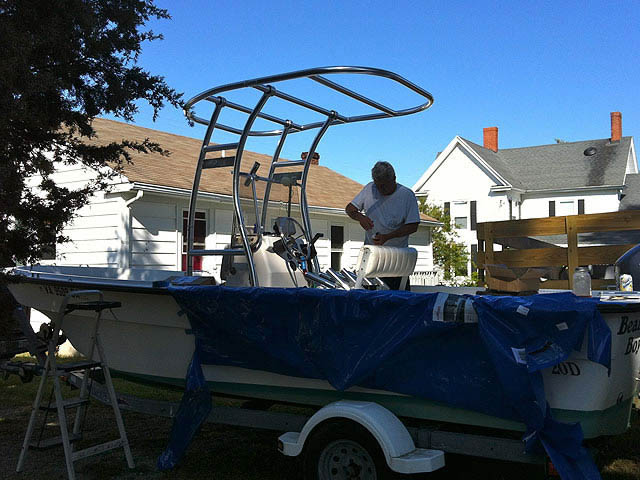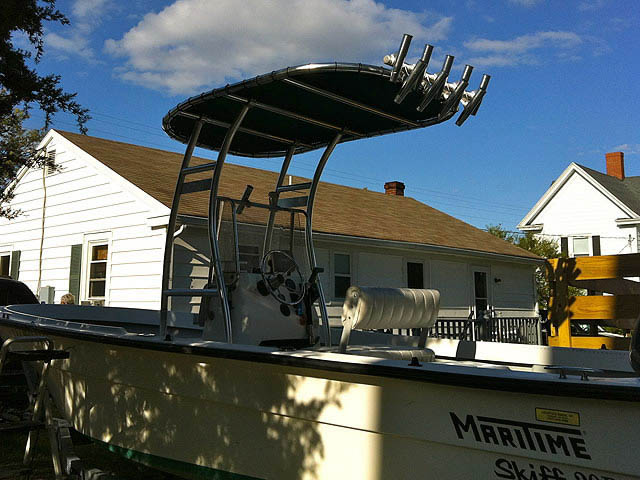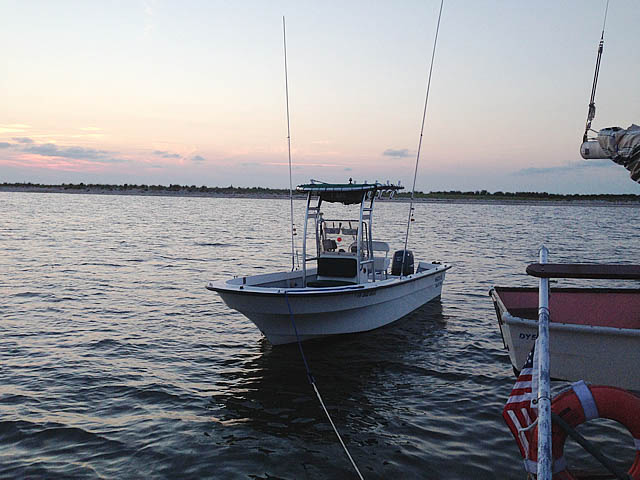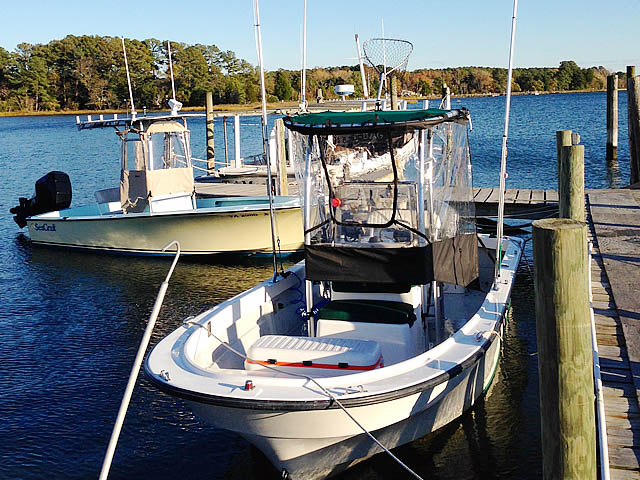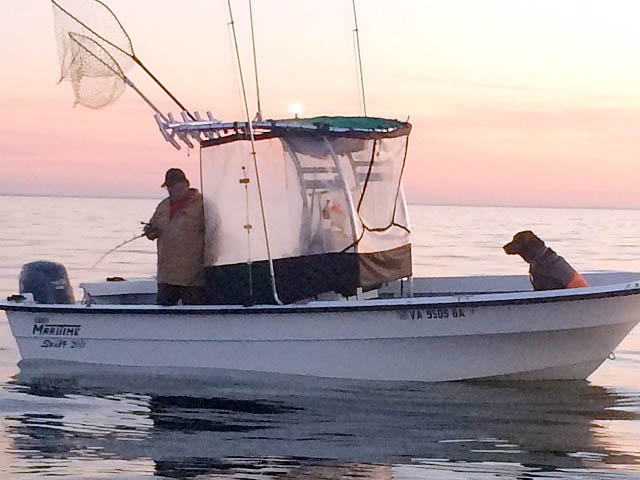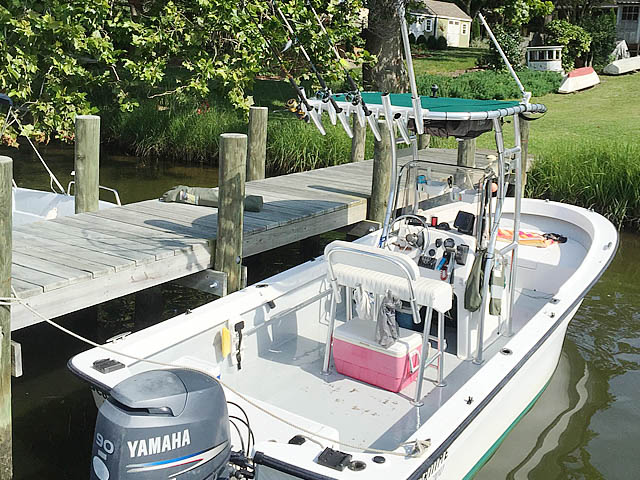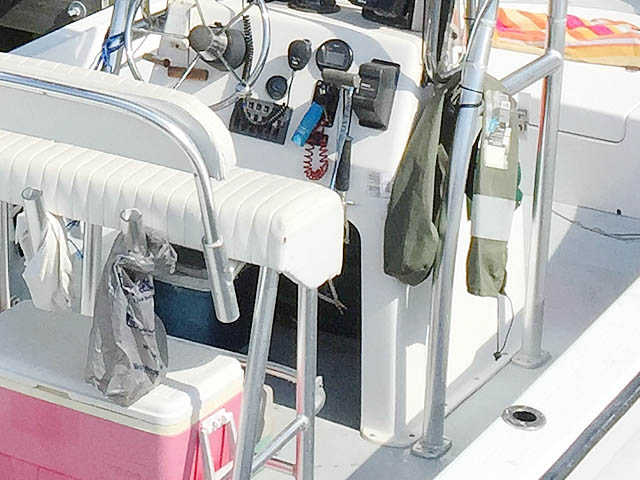 Customer's T-Top Review:

"It was easy to install. I was completely satisfied with the workmanship and high quality of materials.

*UPDATE 7/29/2015*
It has been 4 years since I put this on the boat. It is the best upgrade I ever did. The T-Top changed the way my boat got used and fished. I am always getting compliments on the T-Top. One of the least expensive upgrades with the highest positive impact!"
Michael Stephano
Cashville, Virginia
United States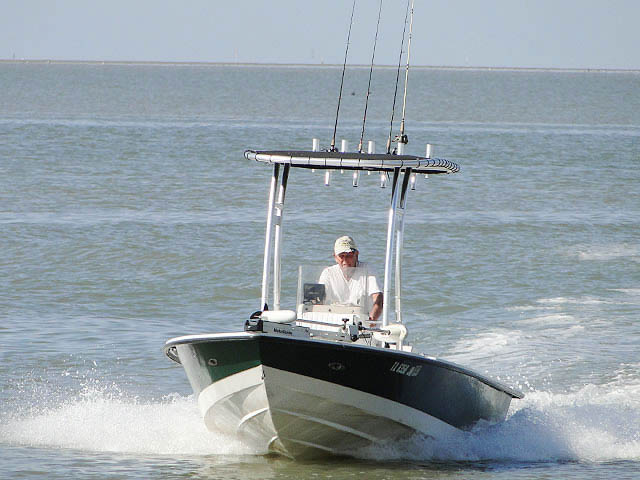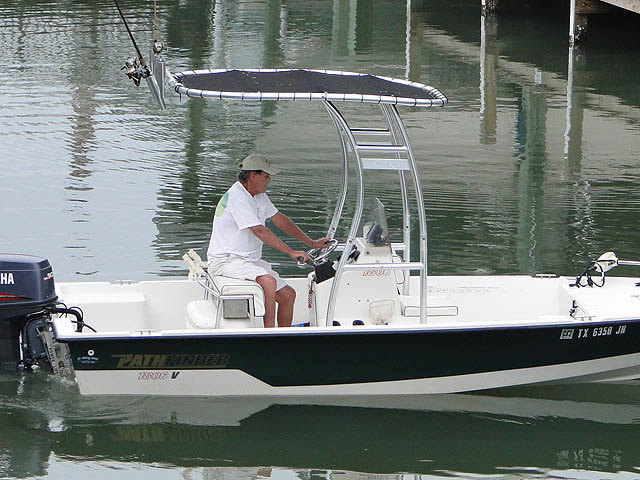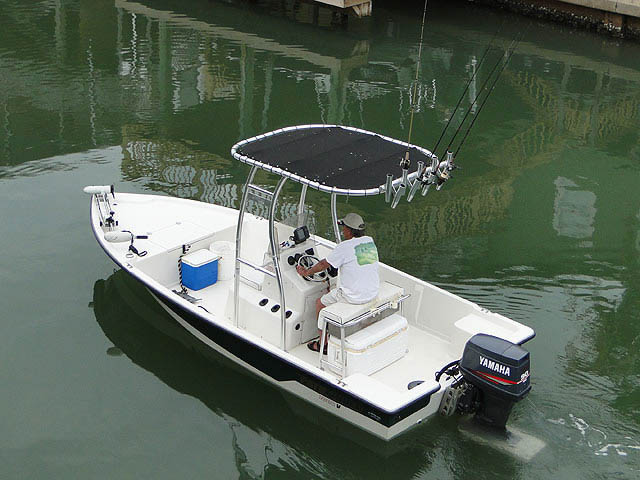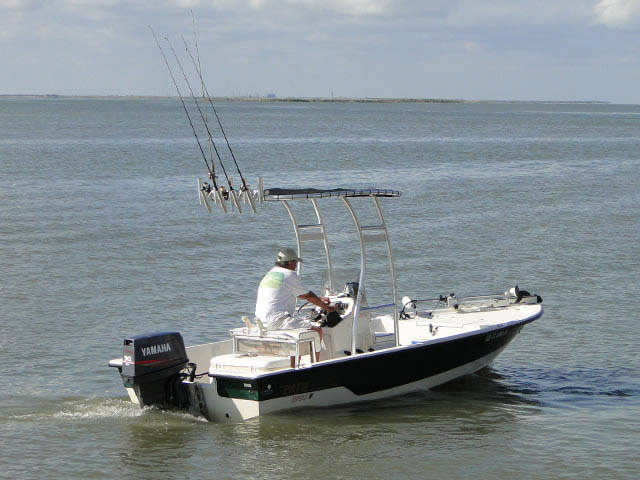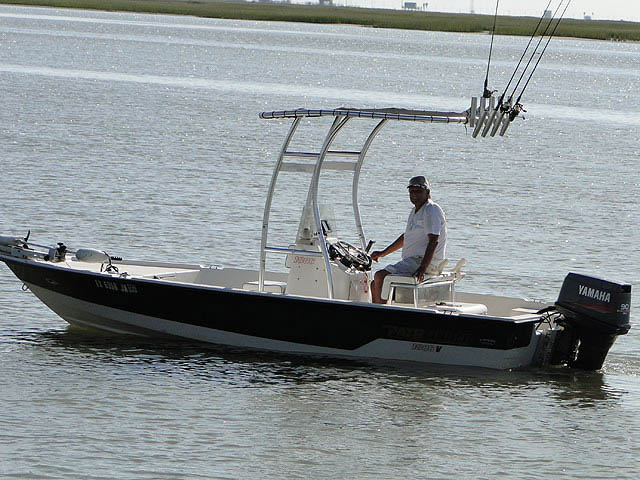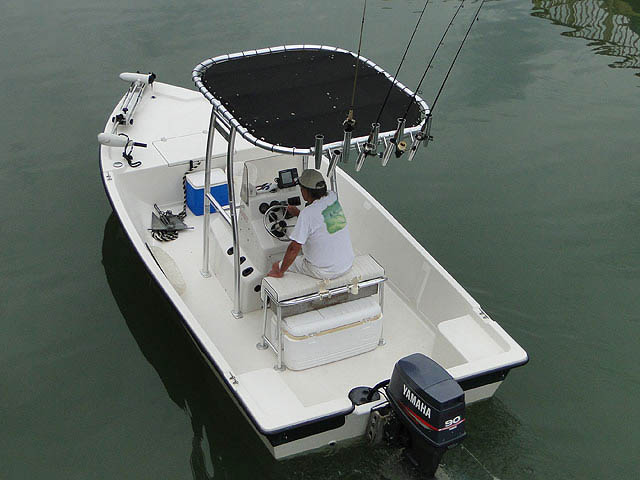 Customer's T-Top Review:

"The Stryker T-Top was a great addition to our boat, it looks like a different boat. The large rocket launcher keeps spare rods and rigs up out of the way so they can not hook someone chasing a fish and the shade is a great relief in the HOT Texas sun. "
Richard Wyke
Richmond, Texas
United States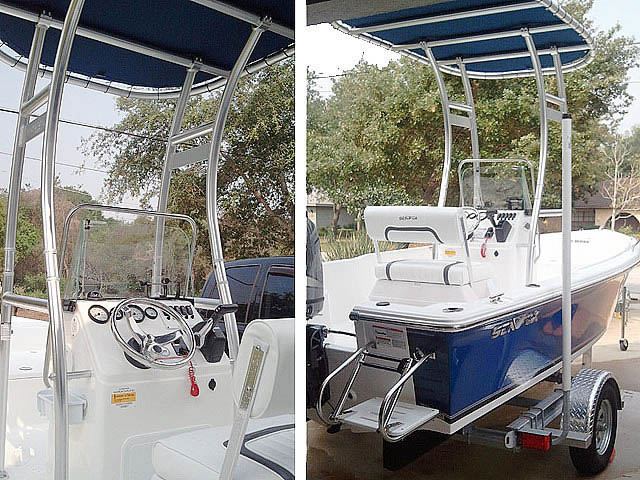 Customer's T-Top Review:

"I really like the 300 series it was easy to install and gave some class as well as coverage while on the water. The construction and sturdy material is awesome. I have refered several of my friends to your company after they saw the new addition. Thank You Stryker!"
Randy Capo
St. Augustine, Florida
United States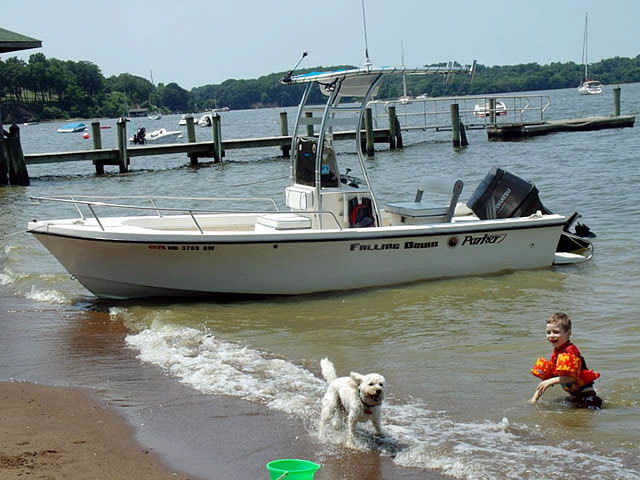 Customer's T-Top Review:

"Everyone who has seen the top is very impressed. The installation was not difficult and the instructions were very clear. Unless you are an 8 foot octopus, you need a buddy or 2 to help. Case of beer and some pizza will fix that!

I am amazed what a transformation the top made as far as the looks and dimension of the boat is concerned, just flat out awesome!! Thanks for a great product."
Terry Thompson
Betterton, Maryland
United States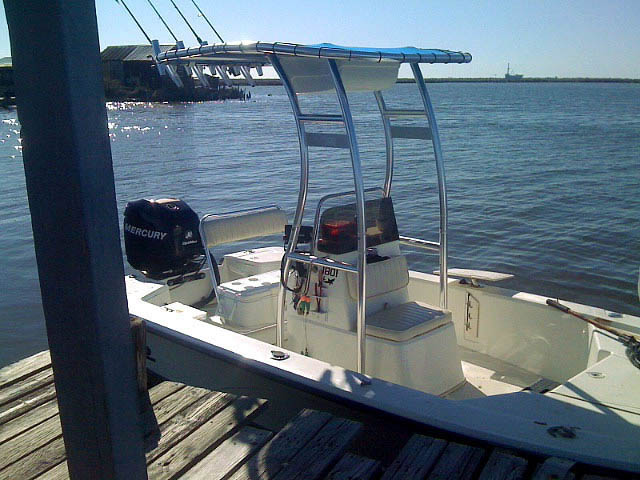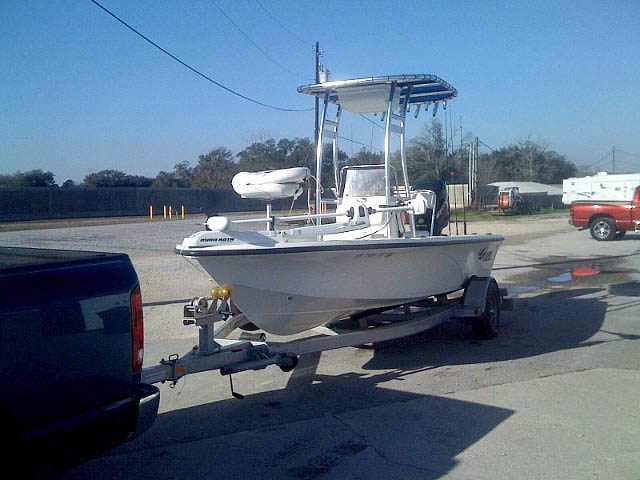 Customer's T-Top Review:

"Easy install, great looks and shade......Love the top, the rocket launcher keeps all the rest of my rods outta the way....And the compliments are always there, launching or taking the boat out of the water....I recomend Stryker Tops to everyone who asks...."
Manuel Vasquez
Keithville, LA
United States